The art produced by the women in the United States during the 1970s and 1980s is more or less inseparable from the ideas proposed by the feminist movement. While the first generation of artists dealing with those subjects questioned the notion of femininity, the female body and the concept of patriarchy and domestic work, the second one was more focused on the representation of women in mass media. The leading figure of such a production and was none other than Cindy Sherman.
Celebrated for her outstanding photographs centered on the art of costuming, this artist managed to construct bold, continuous and sharp socially-charged practice. The series that launched her career called Complete Untitled Film Stills made from 1977 until 1980 encompasses a number of seventy black-and-white photographs aimed to deconstruct the prevailing stereotypes of women in the media, predominantly film industry.
The National Portrait Gallery in London announced a grandiose retrospective dedicated to Sherman and focused on the development of her work since the mid-1970s until today. The exhibition will include the mentioned series which will be on display in the UK for the first time, along with other works loaned from international public and private collections.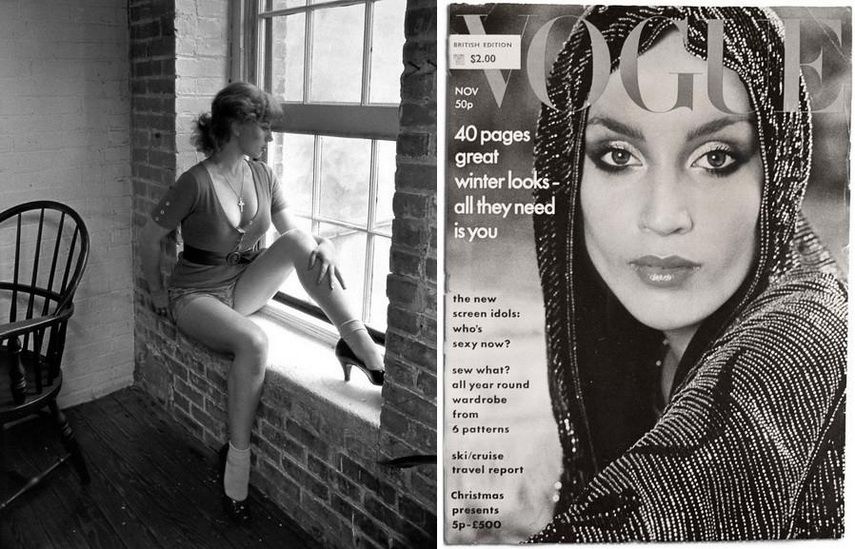 The Exhibition Concept
The exhibition curated by Paul Moorhouse, an independent curator and writer, formerly Senior Curator of 20th Century Portraits and Head of Displays at the National Portrait Gallery, will explore Cindy Sherman's ongoing need to articulate her own identity in regards to inherited social patterns.
The artist is known for using elaborate costumes, make-up, props, and prosthetics to produce complex photographic images. By excavating different cultural codes Sherman creates imaginary portraits in order to underline how ridiculous stereotypes are and how much they can disrupt both our private and public persona. Moorhouse emphasized:
Cindy Sherman's art is completely distinctive. By inventing fictitious characters and photographing herself in imaginary situations, she inhabits a world of pure appearance. No other artist interrogates the illusions presented by modern culture in such a penetrating way - or scrutinizes so tellingly the façades that people adopt. Probing the elusive connection between appearance and meaning, her work explores contemporary life – and with sharp observation exposes its deceptions.
The curator was drawn by a quotation Tell me everything you saw and what you think it means from Rear Window, Alfred Hitchcock's 1954 film, which the artist cited on several occasions as an important influence. Therefore, the upcoming exhibition will reveal Sherman's multifaceted visual language based on cinema, television, advertising, and fashion.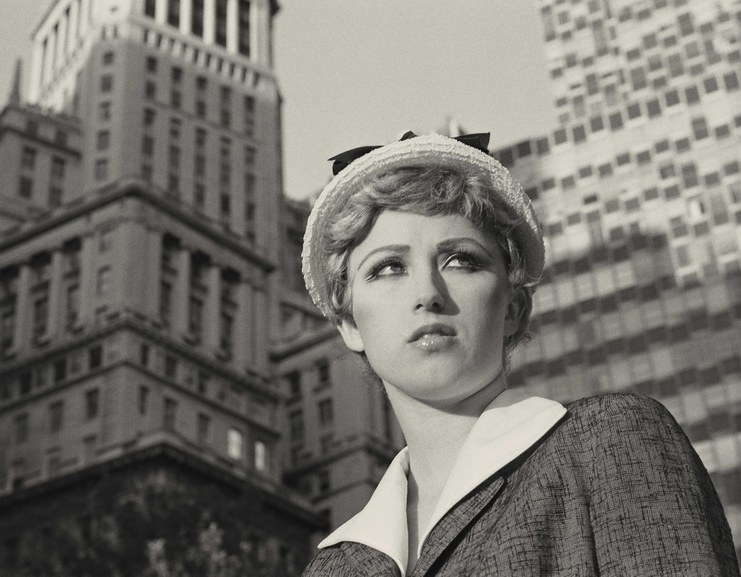 The Works
Apparently, the most important series on display will be the mentioned Untitled Film Stills, which Sherman started producing in 1977 after moving to New York. This work is important because it practically encapsulates her innovative approach which was further developed in later works. The artist decided to depict herself as a model in various attires which mostly refer to 1950s and 1960s Hollywood look present in film noir, B movies, and European art-house films. All of the shoots were freeze-frame simulations of the conventions imposed by the film industry.
An earlier and slightly different, yet equally captivating series called Cover Girl, produced in 1976 while Sherman was still a student will be on display. To be more precise, five of these series will be together shown for the first time.
The audience will be able to see also other important works will such as Centrefolds, Rear Screen Projections, Fairy Tales, History Portraits, Masks, Sex Pictures, Headshots, Society Portraits and Clowns, as well as a source material from the artist's studio which is useful for a proper understanding of Sherman's working process.
Interestingly so, a celebrated portrait of Madame Moitessier painted by Ingres will be juxtaposed against Sherman's adaptation of that historic painting.
Cindy Sherman at the National Portrait Gallery
According to all stated, this exhibition is expected to bring a thorough insight into the practice of one of the most important contemporary artists. In general, it will pose questions about the notion of gender and identity and will take into account the shift in perception of the same in the contemporary moment saturated with continuous digital activity. In regards to that, the director of the National Portrait Gallery Dr. Nicholas Cullinan stated:
We are delighted to show Cindy Sherman's complete Untitled Film Stills series for the first time in the UK in this major retrospective, spanning over 40 years of work by such an internationally celebrated and influential artist, whose photographs now appear more relevant and prescient than ever in an era of social media and selfies. Comprising key works from Sherman's most important series together with new and unseen work, the exhibition will place her art within the context of portraiture, exploring the often complex and ambiguous relationship between appearance and reality.
A fully illustrated catalog featuring all the exhibited works and several essays will accompany the exhibition.
Cindy Sherman will be on display at the National Portrait Gallery in London from 27 June until 15 September, 2019.
Featured image: Cindy Sherman - Untitled Film Still #21, 1978. Gelatin silver print, 8 x 10 inches, 20.3 x 25.4 cm. Courtesy of the artist and Metro Pictures, New York. All images courtesy the National Portrait Gallery 2019.