Once again proving that the artist's fame is at an all-time high, Sprüth Magers is currently hosting a widely covered and highly sought-after exhibition of Cindy Sherman's recently created series of portraits.
The show features a selection of pieces that were all completed in 2016. Through these works, Sherman parodies the popular representation of women in film and television, as well as within such entities as fashion magazines, advertising campaigns and on the Internet.
Before we dig in deeper, it should be mentioned that the ongoing showcase is actually Cindy Sherman's first solo exhibition in the UK since the one hosted by the London gallery in 2011.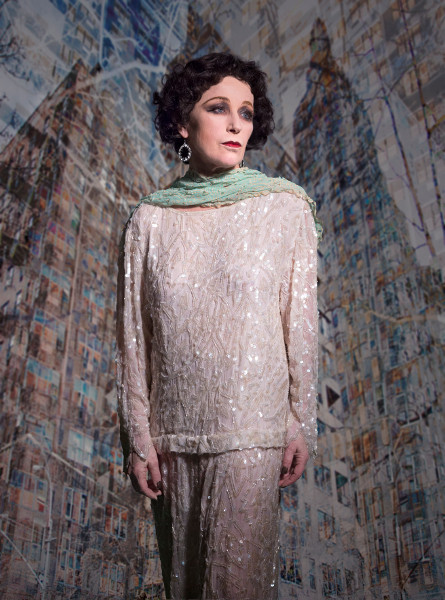 The Be All End All of Photographic Portraits
Cindy Sherman's thirty-five-year-long career in photography has established her as one of the most prominent figures in contemporary art, while her photographic portraits became essential for studies of identity, gender and role-play.
This artist is perhaps best known for her early black-and-white photographic series Untitled Film Stills, made between 1977 and 1980. This iconic body of work saw her stage herself as an actress in fictitious film scenes that dictated the aesthetics of mid-century film noir and B-movies. By over-dramatizing stereotypical and clichéd imagery of women, Sherman commented both on the construction of identity and media representation.
Other noteworthy series by Cindy Sherman are Centrefolds (1981), Fashion Photos (1984-1984), Sex Pictures (1992) and Clowns (2004). For all the works from these series, Sherman transformed herself through makeup, wigs, costumes and prosthetics, turning herself into roles that shift between provocative, passive, erotic, abject, and even grotesque.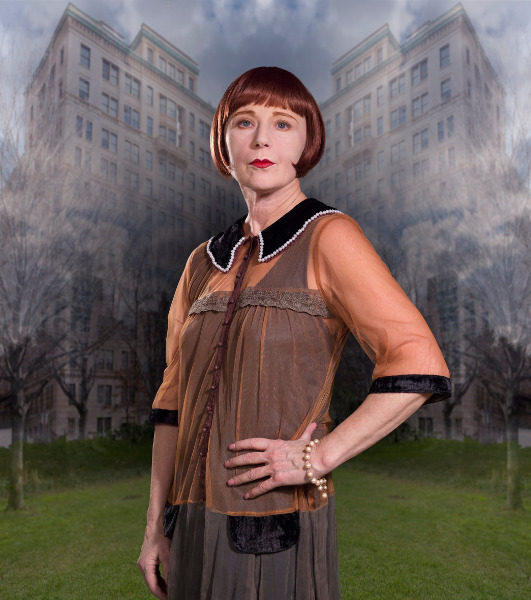 What Viewers Can Expect From the Ongoing Show
Marking over three decades and seventeen exhibitions with Sprüth Magers, Cindy Sherman's current show features one of her most recent bodies of work, which actually debuted in Europe at the Berlin gallery last year.
Now, the show has finally arrived in the UK and it features several new and previously unseen works that were not a part of the Berlin setup.
In the displayed large-scale portraits, the artist imagines herself as a cast of 'grandes dames' from the Golden Age of 1920s Hollywood cinema. Despite all of their elegant clothing, coiffed hairdos and heavily painted faces, however, the leading ladies are clearly in their twilight years, which is primarily reveled by the appearance of their hands.
Unlike some of her previous series concerning Hollywood figures, these actresses are actually presented outside of their original cinema narrative. Instead, they seem to be posing for what appear to be formal publicity shots.
Cindy Sherman Art Exhibition at Sprüth Magers London
Each photograph featured in the ongoing show has been created through dye sublimation, meaning they were made by using heat to transfer dye directly onto the metal. While certainly challenging, this technique removes the necessity for glass protection to the works, making the life-size figures seem more vital and present – something that makes the current show an even bigger must-see for any fan of photorealistic arts.
This presentation of Cindy Sherman's 2016 series will be open for viewing until the 1st of September 2018 at Sprüth Magers in London, UK.
Featured images: Cindy Sherman - Untitled #567, 2016. Dye sublimation metal print, 128,3 x 116 cm, 50 1/2 x 46 inches. © Cindy Sherman, Courtesy of the artist, Metro Pictures and Sprüth Magers; Untitled #565, 2016. Dye sublimation metal print, 171,6 x 114,3 cm, 67 9/16 x 45 inches, © Cindy Sherman, Courtesy of the artist, Metro Pictures and Sprüth Magers.