The most renowned woman artist who subverted the notion of portraiture within the photographic canon, Cindy Sherman has been embracing performativity for the sake of the static image, to explore the different stereotypes that stand at the forefront of human interaction. An array of characters Sherman has delivered throughout the years turned her into a meticulous observer, a skillful shapeshifter of a kind, and the one capable of questioning numerous social and political issues in a lively and witty fashion.
Now, Sherman is saluted for an innovative approach to photography, yet recently she dared to embrace a new medium – tapestry. These new works, 12 of them in total, are about to be displayed at Sprüth Magers, within the artist's first solo exhibition at the gallery's Los Angeles franchise.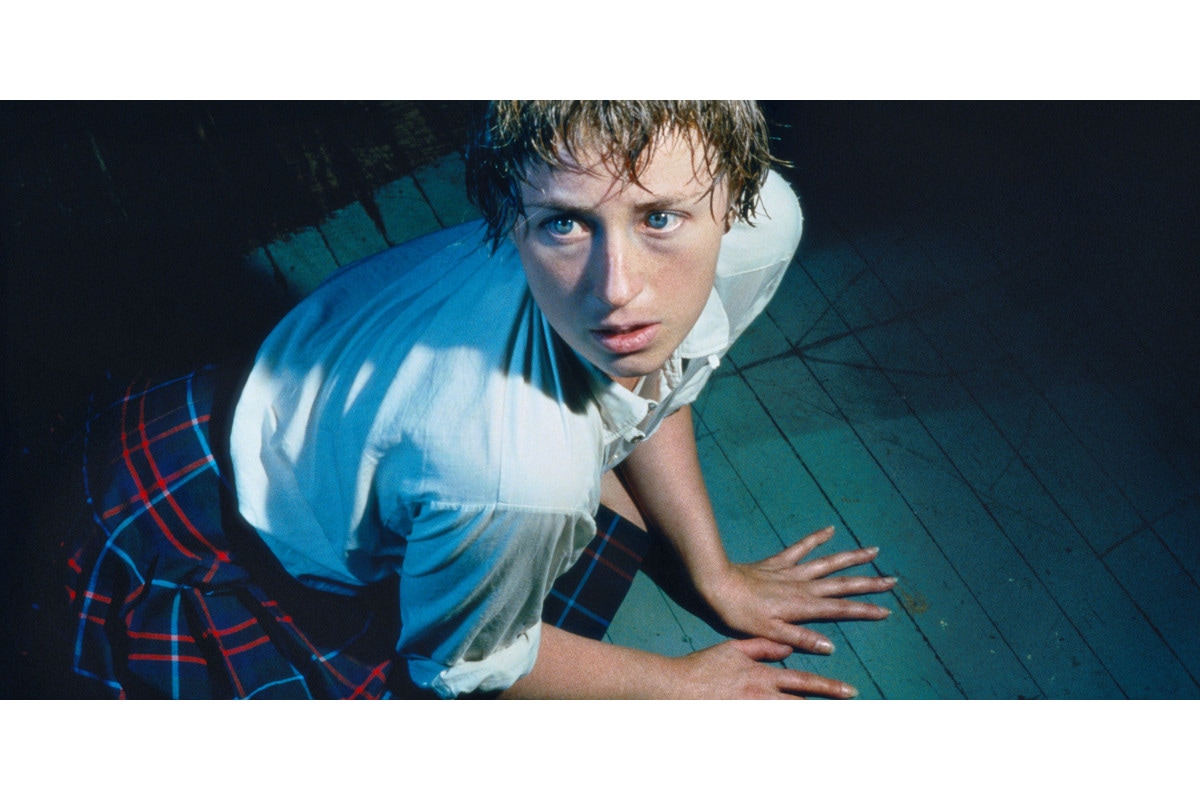 The Tapestries
Namely, the tapestries are based on the images that Cindy Sherman posted on her personal Instagram account created by using different filters and face-altering apps. Due to the low-resolution of the original images, the artist decided to present them in woven textiles that respond to the pixels of the source material.
The selection of this medium is also contextualized accordingly, since Sherman produced the tapestries in Belgium, the country that has a long weaving/tapestry history. Similar to her photographs, each of these works feature the artist as a unique character. The new technique accentuated the interplay between character and background even more; the characters in earlier works presented rather realistic figures, and these tapestries feature figures that are more distorted and for that reason more ghoulish as they are juxtaposed against different backgrounds. For instance, one tapestry represents a figure with a blonde beard surrounded by the mountains and pink skies, while another features an odd-looking being with pink hair and purple skin taking a selfie.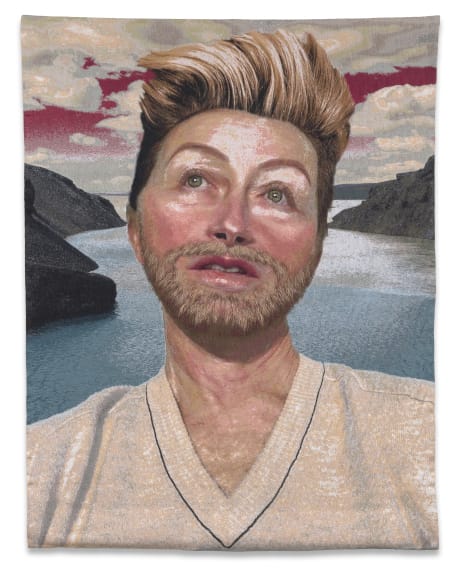 Cindy Sherman at Sprüth Magers
This tension between the crafts such as tapestry that was traditionally assigned to women and the new digital ones unravels the full capacity of Sherman's intervention into both the art history and the contemporary gender and societal implications.
Cindy Sherman: Tapestries will be on display at Sprüth Magers in Los Angeles from February to April 2021.
Featured image: Cindy Sherman - Untitled, 2019. Cotton, wool, acrylic, cotton mercurisé, and polyester cotton woven together, 281.9 × 218.4 cm, 111 × 86 inches. © Cindy Sherman. Courtesy Sprüth Magers and Metro Pictures, New York. Photo: Robert Wedemeyer. All images courtesy Sprüth Magers.