Berlin's me Collectors Room is preparing to host quite an exhibition of works by the amazing Cindy Sherman, promising the character of a proper retrospective. The show will feature around sixty photographs taken from the Olbricht Collection, in order to once again put on display the extraordinary talent and the incredible artistic oeuvre by the American artist, who helped re-define the grounds on femininity, feminism and photography overall.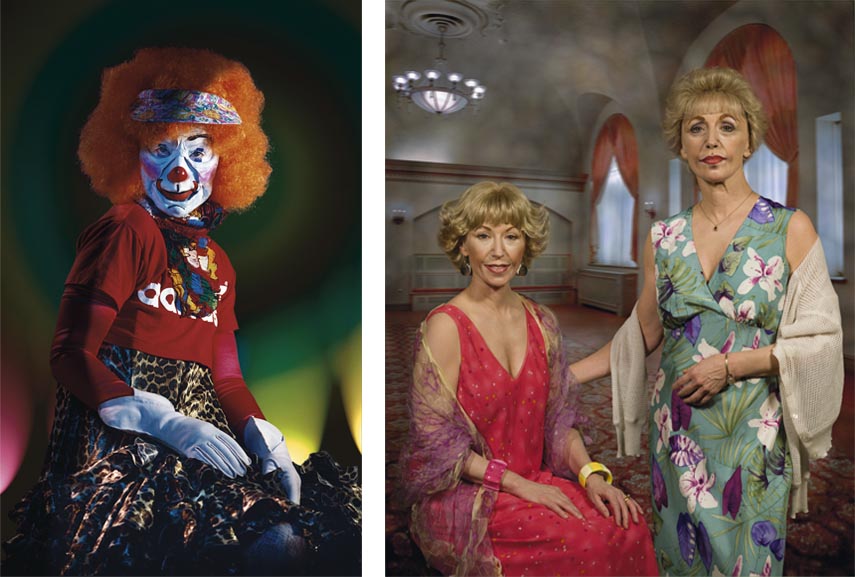 Cindy Sherman: Master of Disguise
Cindy Sherman is one of those artists whose story has been told over and over due to its importance and beauty, but which never gets old all the same. And being one of the most significant female photographers ever, she definitely deserves it. Cindy Sherman became know for her Untitled Film Stills series, taken between 1977 and 1980. The set of 69 images of self-portraits recreated the scenes as film stills taken from Italian neorealism or American film noir of the 1940s, 1950s and 1960s. Being her own author, director, make-up artist, hairstylist, wardrobe mistress and model, Cindy Sherman draws attention to the stereotyping of women in films, television and magazines by mixing her mastery of masquerade and photography - the work she continued doing throughout her entire artistic career.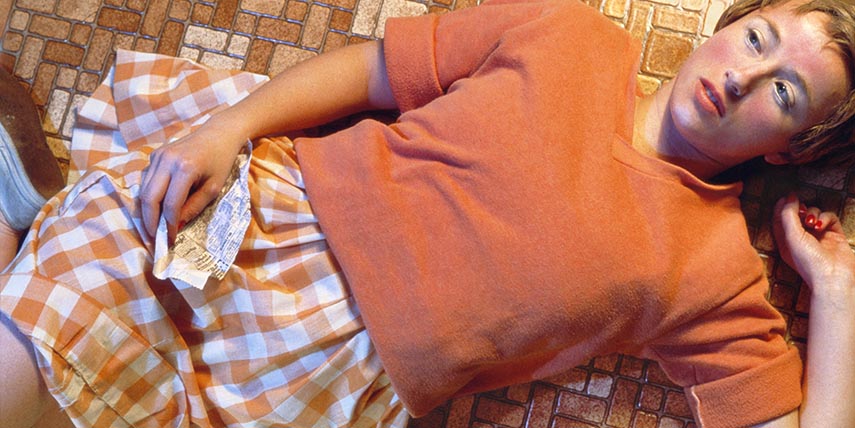 The Untitled
Considered one of the most influential feminist artists of our time, Cindy Sherman produces works which focus on women, their status in the society and the problems they encounter, especially in mass media. Through a number of characters, she tackles these topics in an ironic, yet in the manner of loudly truth speaking. Other than her Untitled Film Stills, Cindy Sherman got her hands in fashion photography, soft-core sex imagery and historical portraiture, all causing a fair amount of controversy for their hands-on points of view. During the 1980s, the artist also started using prostheses and mannequins in her photographs, for her 1989 Sex and 1992 Sex Pictures series. Between 2003 and 2004, Cindy Sherman produced the Clowns cycle, in which she used photo-manipulation of digital photography. In 2008, she created the Society Pictures series, addressing the obsession with female youth and beauty in American society.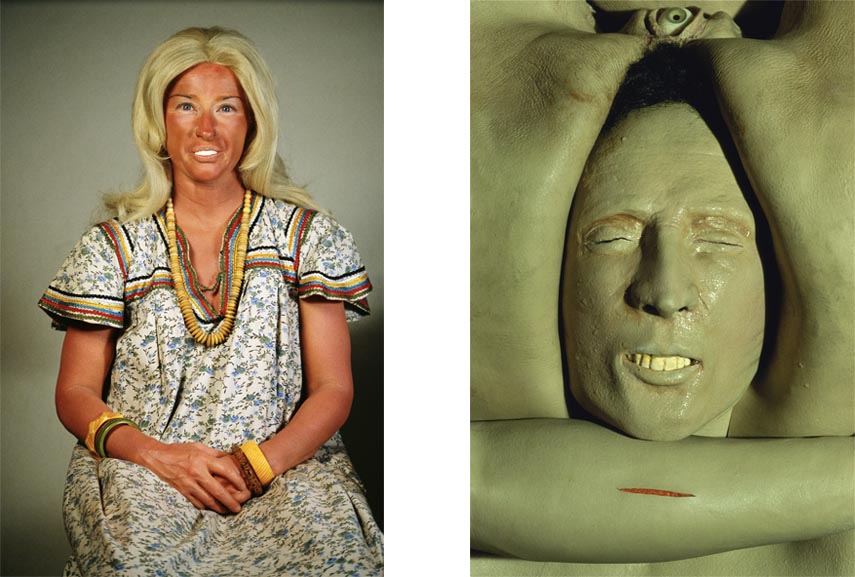 Cindy Sherman at me Collectors Room
The photographs of Cindy Sherman are also among top selling photographs in the world. Being the only female photographer on the list, in the company of Andreas Gursky and Jeff Wall, her images Untitled #96 (1981) and Untitled #153 (1985) were sold for $3,890,500 and $2,700,000 respectively. She has also produced works for the fashion magazines such as Harper's Bazaar and Vogue, as well as brands like Comme Des Garçons, Marc Jacobs and Balenciaga. She also appeared in movies and directed one herself, the 1997 feature titled Office Killer. At the age of 61, Cindy Sherman remains an important figure in the art world, whose photographs hold an immense value for generations to come.
The Cindy Sherman: Works from Olbricht Collection exhibition will be on display at me Collectors Room in Berlin, Germany, from September 16th 2015.
Love Cindy Sherman? We do too! Sign up for My Widewalls and stay up-to-date with her art!
All images courtesy of me Collectors Room and Cindy Sherman.