In a fast moving digital industry, there are still periods when nothing new really happens. Yet, in 2011 we got the cinemagraph and we were not nearly as impressed as we should've been. The last time users got an equal opportunity to create and enjoy something highly technological was possibly back when Facebook or YouTube had their debuts and Web2.0 became a buzzword. The last time artists got a new wide open window for exploring reality was with the hypertext enviornment of the Internet. And what could be more exciting than re-inventing photography and re-using the moving image? That is what digital artist Kevin Burg and photographer Jamie Beck thought when they went on and asked the question how you can bring to life that which catches the photographer's eye, or that which gets lost in the great cinema composition. Two great art forms joined together into a very special digital form - cinemagraph. The industry noticed. So why hasn't the art world?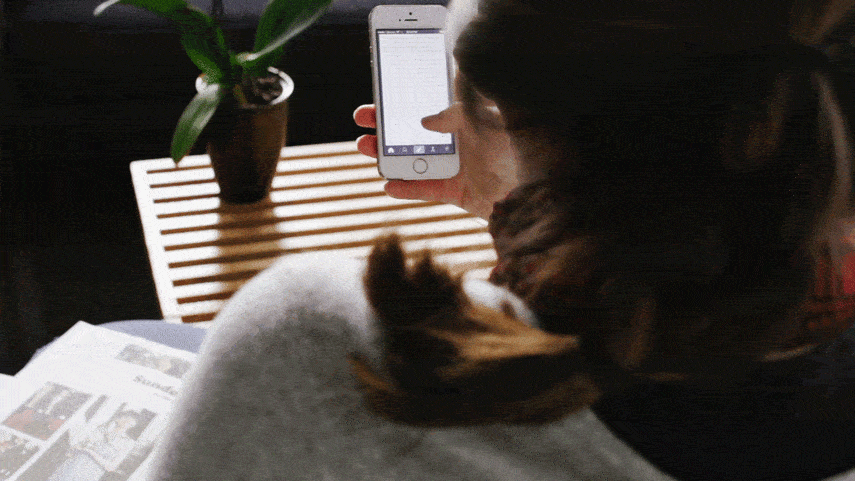 What is a Cinemagraph ?
Dubbed "animated GIF for adults", a cinemagraph is actually a still photograph created to contain a small moving element while the rest of the image remains perfectly frozen. Produced either in video format or as an animated GIF - Graphics Interchange Format, cinemagraphs hold their ground firmly somewhere between photo and video. You actually need both to make it work, a stunning still photograph and a video of the same frame to produce the sense of the fleeting moment in time. Most cinemagraphs present a loop movement of that chosen element, tree branches moving with the wind, steam coming off the street vent or eyes blinking. Burg and Beck call it "a living photograph", because it emphasizes that live aspect that all great photographs have.
Cinemagraph is unique and novel medium in a sense that provides its own aesthetics and production technique. There are actual cinemagraph moments all around us, waiting to be captured. The name was coined in 2011 out of the Greek root graphō, meaning to write and changing the word photos to cinema. The first cinemagraph titled Les Tendrils by Kevin Burg and Jamie Beck was a fashion piece created at 2011 New York Fashion Week. Through the army of Tumblr and Flickr followers in the next couple of months to follow, cinemagraph became a popular and sought-after visual, featured and discussed by Times, Washington Post, Gizmondo and others. Soon after, the first cinemagraph tutorial was published by Fernando Baez and artists around the world joined in. Still, besides that initial hype burst in 2011, one that fashion, food and other industries happily picked up, cinemagraph never rose to become much more than an artsy pastime for graphic designers, photographers and web users in the eyes of the art world.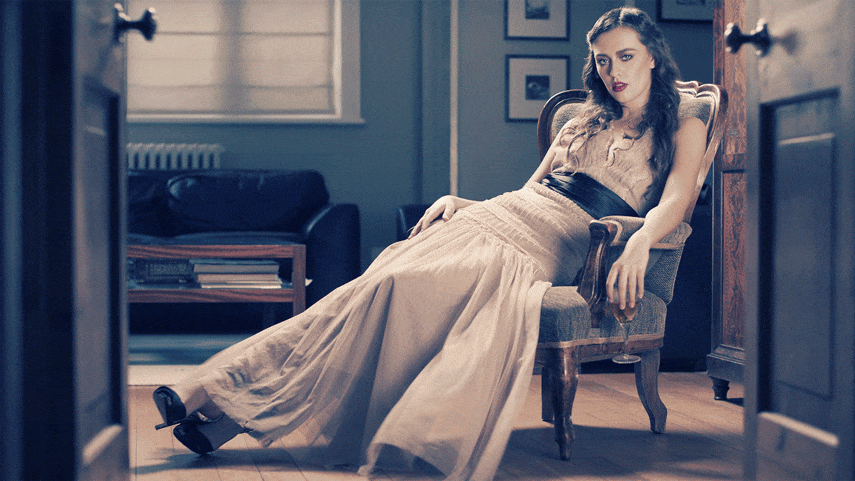 Cinemagraphs and the Industry
Since its popularization in 2011, cinemagraph became all the rage in advertising. And why wouldn't it? That Cartier watch looks that much better when we see the perfect movement of its dials. Who wouldn't instantly go for that bottle of Scotch after seeing the golden liquid pouring over the rocks? The possibilities are endless. And let's face it - nowadays it's all about the digital. Cinemagraphs offer the possibility of captivating your web audience in an unobtrusive way, enabling you to deliver your message with little demand for attention. Instagram and Facebook are already presenting this format as the one thing that can set your business apart from others out there. With magnates like Coca-Cola and Chanel utilizing it, many are now following suit. But it was cinemagraph's birth industry that took the lead. Beck was working with fashion photography when she and her partner produced that first cinemagraph of two models sitting on an antic sofa, with one of them fiddling with tassels on her dress. After that everybody wanted one of those moving things. Making the fabrics and models come to life transformed fashion photography and the way it communicates with consumers.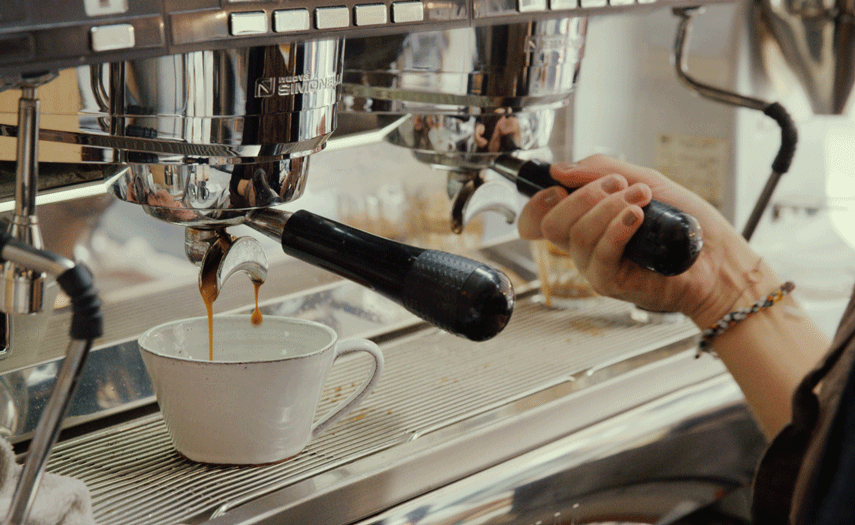 Welcome the New Form of Digital Art
As we already mentioned, cinemagraph opened up an opportunity for deeper exploration of the art image. Besides introducing novel techniques for manipulating the digital image, cinemagraphs created a stage for a more detailed examination of our perception. Visual culture received a tool for subtle manipulation of focus, where the harmony of an image is painted with a new dynamic conceptual layer. Take for example the iconic 1936 photograph of a Nazi gathering where August Landmesser is the only one just watching the collective salute with his hands hard pressed to his body. We look at it and the entire composition creates the desired effect, making us live through the socio-political frenzy of the Nazi Germany, one so few inside it resisted. Yet, if this was a cinemagraph, one we imagine would picture the man nervously shifting from leg to leg, the piece would automatically shift in context - it would not be about the masses, but about life and thoughts of that single individual.
We live in an information-saturated culture where photography is only protected from becoming a simple image by its art status and where video culture and cinematography constantly battle with low attention span of the audience and the speed of our consuming. Cinemagraph as an art form could bring a welcome grounding of our habits, making us question and value the particularity and uniqueness of that which surrounds us; conceptualize time and attention we give to important issues. So we welcome this new form of digital art, hoping that the best it has to offer is yet to come.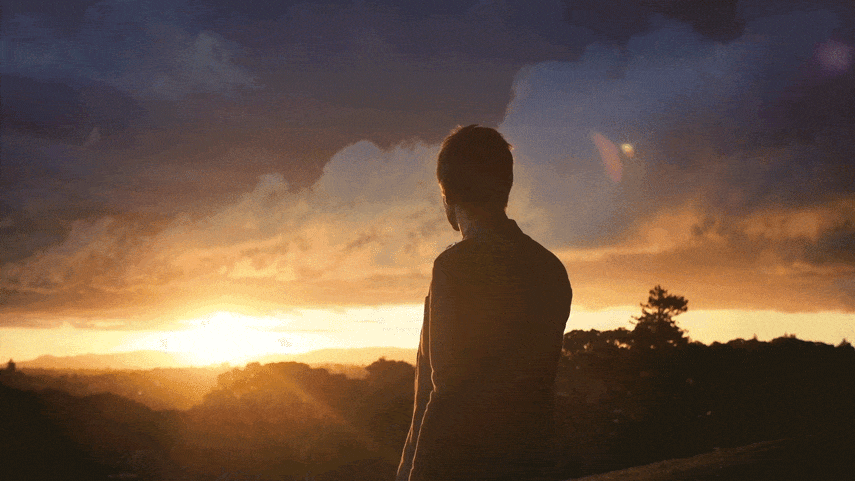 Why do it ? Artists of the Form
In 2017 we can find hundreds of artists working with cinemagraph techniques. The new medium has brought inspiration not only for photographers, but also for visual artists, allowing them to create new works using the animated component to expand their creativity. Cinemagraph was born in a world of fashion photography, but today we see it used in portrait art, conceptual art, collages, animation and performance art; covering subjects of everyday and street life, sports, fantasy; raising issues like feminism, ecology, multiculturalism, poverty etc. Many cinemagraph works become explorations of movement and space, as well those elements of life hidden from view. These artworks are mostly scattered all over the internet on various social platforms, but they can also be found in online galleries specialized for the new moving image art like comealiveimages and image stock platforms.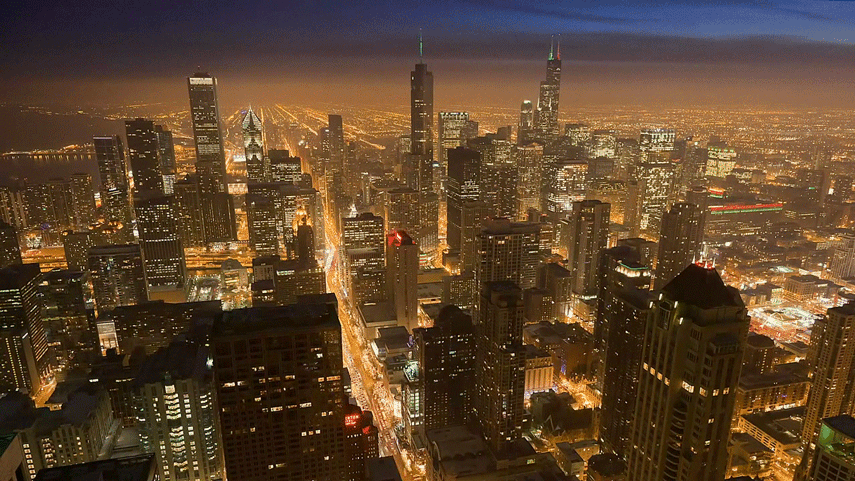 Jamie Beck and Kevin Burg - Cinemagraph Royalty
New York-based fashion photographer Jamie Beck and digital artist Kevin Burg began their collaboration in 2009 with a desire to bring something new to photography. Two years later cinemagraph was born. The idea was to somehow apply GIF animated characteristics into a photograph. Starting with Canon 5D Mark II they took parallel images and short videos of their subjects and then combined it in Adobe After Effects, the process usually taking about two days. Covering subjects like fashion, travel and lifestyle, the duo's work evokes a high end romantic atmosphere. When they first published their work on Beck's blog From Me To You in 2009 they soon reached an impressive number of over 250.000 Tumblr followers. Today they present their work on Ann Street Studio and Cinemagraphs.com websites. Their artistic marriage transformed into a real life one in 2012, and since then duo has created works for Oscar de la Renta, Tiffany, Google, Microsoft, Donna Karan and Giorgio Armani. The couple continues to develop what is now cinemagraph canon, in a medium supermodel Coco Rocha described as "more than a photo but not quite a video". One of their favorite pieces is 2013 commission for Valentino shoes inspired by the Alice in Wonderland Mad Hatter tea party.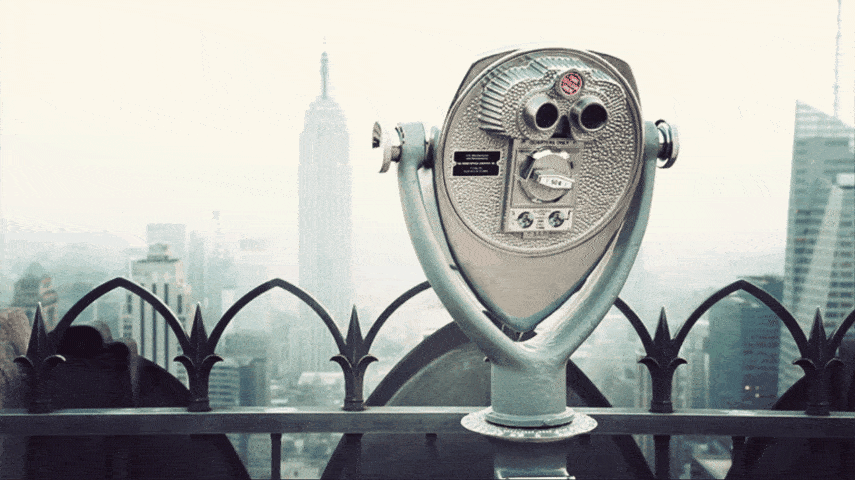 Zack Dougherty's Fine Art GIFs
Zack Dougherty is a Portland-based multidisciplinary artist working under the alias Hateplow. His cinemagraph art is based on juxtaposing sculpture and animation on a still background, creating hypnotic metamorphosing movement of objects, usually at odds with their surroundings. His digital art re-imagines sculpture as dynamic augmented reality objects outside the museum setting. Dougherty's work had actually developed outside cinemagraph community, as experimentation with GIF format and 3D technology, but because of his looping technique and use of photographic medium his GIF Art, it now belongs to the young world of cinemagraphs. The artist uses his short schooling in astrophotography as an inspiration, both in choosing his objects and animating their movement. Like most other cinemagraph artists he used Tumblr for dissemination of his work but also for finding inspiration. It is primarily through the image-sharing social networks that GIF format achieved its fame, but also a place contemporary visual culture calls home.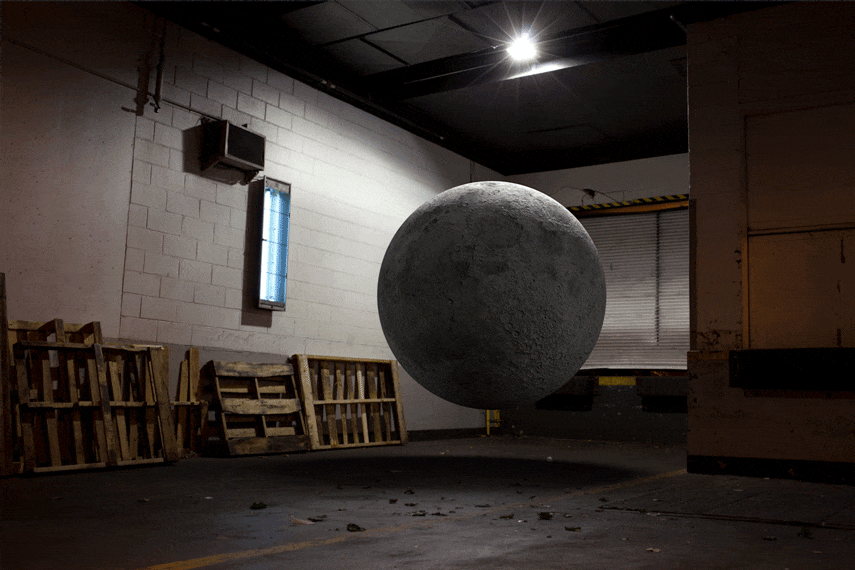 Cary Miller and His Flip Side Art
Originally from New Jersey, now residing in California, Cary Miller creates digital images as he imagines they should look like. Experimenting with HDR (High Dynamic Range) and other imaging filters, he creates cinemagraphs inspired by both realistic paintings and Impressionist art. His work features everyday life in California, usually Venice Beach and its Boardwalk which he sees as a Carnival, filled with peculiar individuals and crafts. Much of his work is dedicated to another aspect of beach life – surfing. All of his cinemagraphs are presented with a twist, not only through his groovy visual filters, but with scenes and animation chosen to highlight different social aspects of people's lives.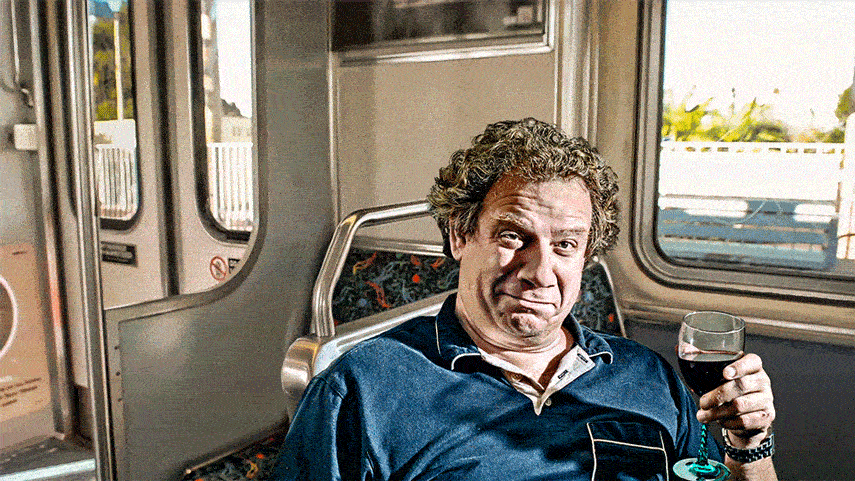 How to Create a Cinemagraph
Not only has this amazing new medium inspired artists to explore further the possibilities of digital art, but it has also gave us, ordinary users, a fun way to make our Facebook and Twitter pictures more interesting. There are three essential things you need to create your own cinemagraph like a professional: video recording device of your choice; superhuman steady hand, or better yet a tripod and Adobe Photoshop software (CS6 or CC). What's important is to find a filming location where there are no movements other than the one you intend. Now you record, keeping in mind that you need MOV or AVI file format. It doesn't have to be a long video, 10-20 seconds is more than enough, in the end you'll need just couple of seconds for that trademark loop. Now things get a little tricky for those not well versed in Photoshop, but little patience will pay off and there are great tutorials out there to help you edit your work.
But for those of you out there who'd rather not go into desktops, frames and vectors, all you need to do is picture it. Do you want your friend's hand dangling like a zombie, or your girlfriend's hair flying with the wind? can leave the technical stuff to brilliant programmers who brought us Flixel, Echograph, Kinotopic and Pictoreo. With these smartphone and tablet apps you can create cinemagraphs by simply highlighting the part of the clip you want animated. Choose a filter to put it through. Et voilà! Make sure to join in what could be the next big comeback in social media and nurture the artists within.
How to Make Your Pictures Come to Life Using a Cinemagraph
Cinemagraph – The Great Marriage of Cinema and Photography
Jamie Beck and Kevin Burg created cinemagraph to be an extension of the rich world of contemporary photography – a very special image with a cinematic effect. But like with so many inventions in the past, cinemagraph went on to have a life of its own. Artists embraced the new medium and created some of the most interesting digital experiments we've seen recently. There are so many possibilities when you join expressive capabilities of cinematic art and that of the still image. Producing an exciting new aesthetic, cinemagraph provided us with an opportunity to rethink what moves us when we see a movie, or look at a painting, but also to start understanding this new interdisciplinary digital world and its art better.
Editors' Tip: Digital Art
Digital technology has revolutionized the way we produce and experience art today. Not only have traditional forms of art such as printing, painting, photography, and sculpture been transformed by digital techniques and media, but the emergence of entirely new forms such as internet and software art, digital installation, and virtual reality has forever changed the way we define art. In this third, expanded edition Christiane Paul investigates key areas of digital art practice that have gained prominence in recent years, including interactive public installation, augmented and mixed reality, social networking, and file-sharing technologies.
References:
Sloane, G., Here Is the Captivating Ad Format Facebook Hopes Will Wow Its Users, Adweel, 2015
Lin, J. C., When Photos Come To Life, TIME, 2014
Flock, E., Cinemagraphs: What it looks like when a photo moves, The Washington Post, 2011
Featured image: Photo via gallereplay.com. All images used for illustrative purposes only.