Art. It is a powerful tool, in whichever of its forms. It tells stories, expresses opinions and changes the world, and as such, it proved to be the enemy of many who recognized its strength - of many whose own power would be threatened by it. Just ask Salman Rushdie, who was forced into hiding in 1989 Iran, after the publication of his novel The Satanic Verses. Rushdie was lucky enough to escape the totalitarian regime of his country, and lucky for many other writers who were attacked for their art too, he was able to form the International Parliament of Writers, in 1993. Thanks to his group's collaboration with the governments of several European cities, a wonderful project was born, entitled Cities of Asylum, whose aim was to protect a writer in exile, his personal freedom and freedom of speech. Today, following Salman Rushdie's lead, the US city of Pittsburgh is celebrating twelve years of its own City of Asylum, run by locals Diane Samuels and Henry Reese.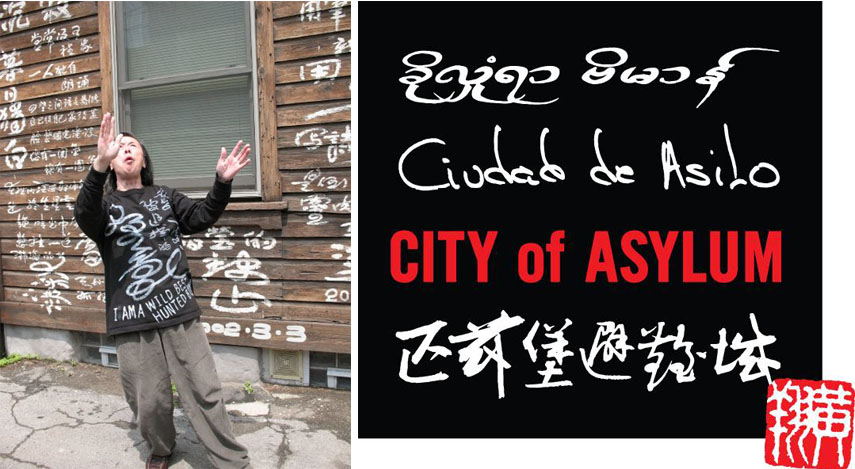 The City of Asylum in Pittsburgh
After hearing Salman Rushdie's speech held in Pittsburgh in 1997, Diane Samuels and Henry Reese were more than determined to create the City of Asylum in their city. For six years, they'd tried to contact the European network, asking for permission. In 2004, their wish was granted, allowing for a new sanctuary for exiled writers to come to life. Relying on the support from the community, instead of institutional sponsorship like other centres, City of Asylum Pittsburgh mixed Henry Reese's business skills with art connections of Diane Samuels to provide housing, medical benefits and a living stipend for a writer in need, as well as other kinds of assistance such as transportation to the US and an immigration attorney. The house they bought on a small lane called Sampsonia Way was turned into a creative residence where many artists restored their practice and revived their hopes and dreams.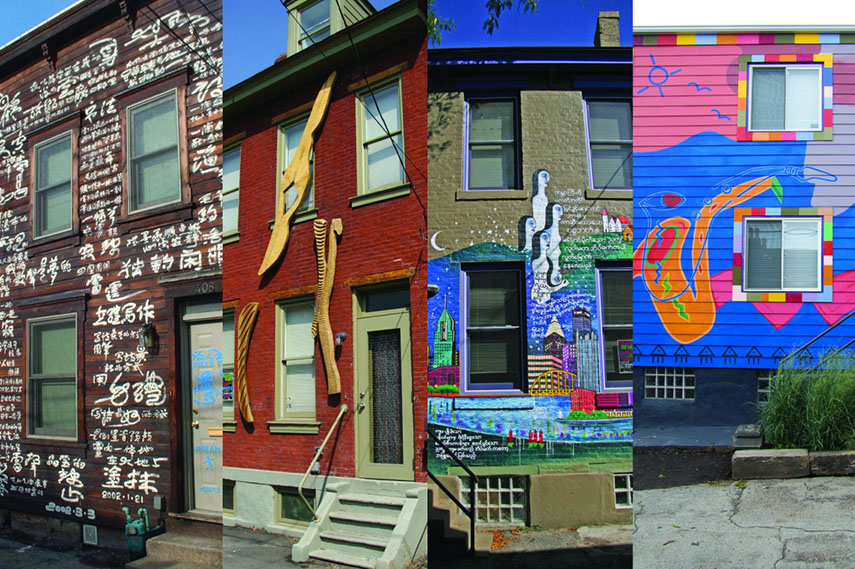 Giving Voice Through the Power of Words
In what proved to be a success no one could predict, Pittsburgh's City of Asylum was host to five exiled writers, from countries like China, El Salvador, Burma, Venezuela and Iran, and an inevitable stop for artists visiting from India, Uganda, Lithuania, Georgia, Kenya, Haiti. Over the years, their projects and programs evolved into remarkable endeavours, contributing to the community and creating dialogue. The first City of Asylum resident, poet Huang Xiang, covered the house with Chinese calligraphies of his poems in 2004, attracting a lot of support from the residents. The annual free Jazz Poetry Concert was conceived the following year, while the Sampsonia Way magazine came in 2009. As of 2011, City of Asylum Pittsburgh established an exchange with a Sister City, Brussels.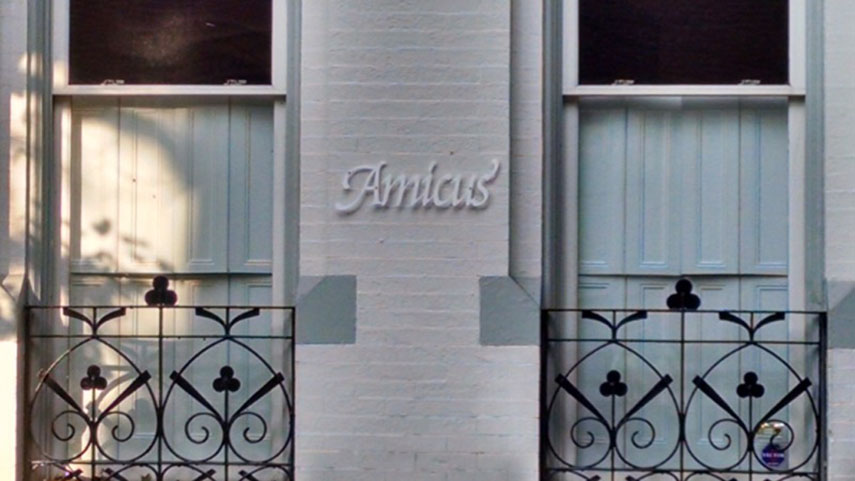 Art Projects
A great part of City of Asylum projects are based on words. Among them, there's the River of Words public art installation conceived by Venezuelan writer and poet Israel Centeno. One of his 100 words, chosen to have anything to do with Pittsburgh, was given to a neighbour who would put a representation of that word, designed by Venezuelan artists Carolina Arnal and Gisela Romero, on display - their wall, door or window. The installation is still on view, because their "owners" didn't want to give them up. Another one, just around the corner from the Mattress Factory, is The Alphabet Reading Garden, for which artist Laura Jean mcLaughlin handcrafted and ornamented 750 different bricks written out by over 1500 visitors of the garden. The upcoming restoration of the former Masonic Temple will see the foundation of Alphabet City, a neighbourhood literary center with a restaurant, a bookstore, City of Asylum offices, apartments and spaces for performances, writing workshops and community gatherings. And if we're to rely on experience and the positive response City of Asylum has been getting from the people of Pittsburgh, there will be many, many more to come.
Don't you think this is a great initiative? Share your thoughts on our Facebook page!
Featured images in slider: Sampsonia Way in Pittsburgh, photo via City of Asylum; The Masonic Lodge, soon to be Alphabet City. All images used for illustrative purposes only.