It was early one morning in either 1838 or 1839 when the world got its first example of city photography. We all know the story of the oldest photograph ever taken, a rooftop scenery captured by inventor Nicéphore Niépce, but this particular image is believed to be the first ever to feature a human figure as well. Recording the view from his studio on one of his groundbreaking daguerreotypes, another French pioneer Louis-Jacques-Mandé Daguerre immortalised the Boulevard du Temple in Paris, "perfectly solitary, except [for] an individual who was having his boots brushed." And so, photography as an artistic medium and a tool of expression entered the long, rich history of depicting everyday public life dating as far back as the Sumerian period and the cave imagery; and this remained one of its favourite and most frequent topics ever since. Of course, city photography doesn't have to include people at all, and as such, it can overlap with other genres like street, documentary and architecture photography, all of which gave us great talents over the course of the last 180 years.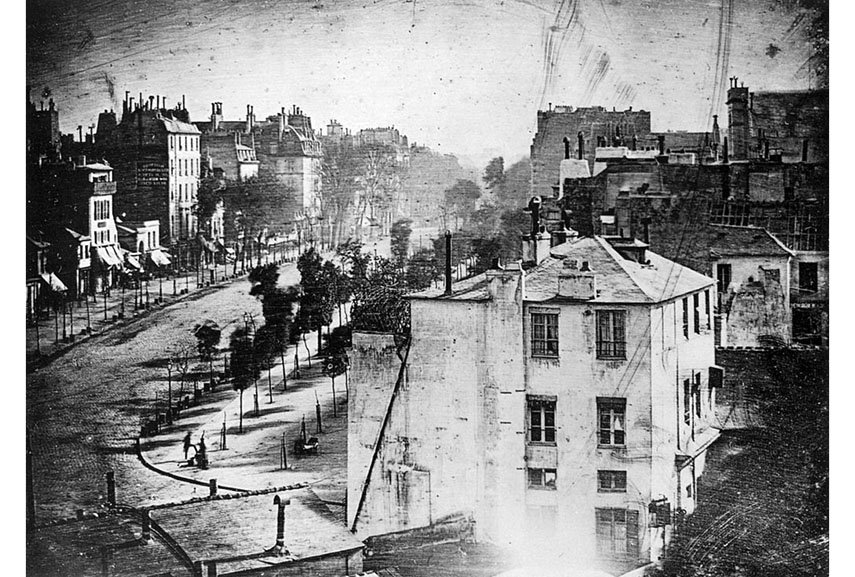 Brief History of City Photography
Ever since its inception, photography has been explored on both technical and creative level. By playing with its parameters such as exposure, focus and depth of field, photographers would obtain different results, and city photography presented itself as one of the greatest playground for such investigations. To capture the movement of an urban environment is no easy task, but pioneers like Charles Nègre and Eugène Atget were fierce and curious enough to master the craft. In particular, Atget managed to create an impressive portfolio dedicated to the streets and the architecture of Paris in the late 19th century, just as they were before modernisation kicked in - narrow lanes, courtyards, shop windows, the old buildings of the historic centre before they were demolished or destroyed in the wars to come, the bridges on the Seine, but also the people passing and working on the streets. Atget's remarkable legacy was preserved fellow photographers Man Ray and Berenice Abbott, who published these works only two years before his death in 1927, and they can now be found at the US Library of Congress and the MoMA collection, for instance.
Eugène Atget and his unique documentations of Paris inspired entire generations of city photographers to come.
Atget's biggest admirer, the aforementioned Berenice Abbott for example, applied his practice in the city of New York in the late 1920s, similarly to Walker Evans who, however, focused more on photographing people in the subway with a camera hidden beneath his coat a decade later. Views of the city can also be seen in the "decisive moments" of the great Henri Cartier-Bresson who masterfully blended it with the gestures of its inhabitants, or the imagery of children's street culture made by Helen Levitt. In the US, Robert Frank's seminal book The Americans inspired a line-up of photographers working in the 1950s and 1950s, such as Joel Meyerowitz, William Klein, Garry Winogrand, Vivian Maier, Lisette Model, Aaron Siskind and Lee Friedlander, and many other artists such as Martin Parr and Daidō Moriyama, transmitted city life through their documentary works.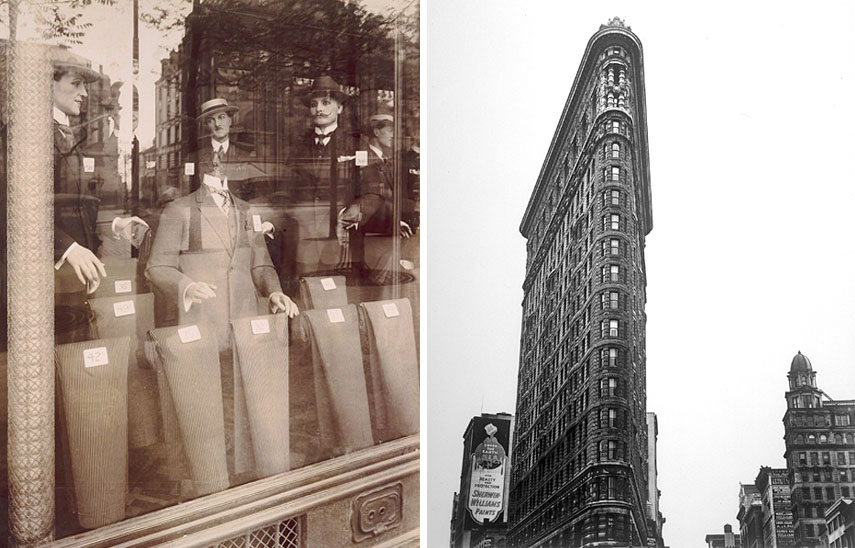 Photo Tips - Capture the Best out of the City at Night and Day
If the captivating works of all these photographers inspired you enough to go out there and create your own, there are a few tips and tricks you should know before embarking on such a journey. As we all know, each city has a unique spirit and mood, but essentially it is the same set of rules and guidelines that could be applied to capturing all of them. Depending on whether you want to include people in your city photography or not, there are different periods of the day and night you can choose for your shooting: dawn or rush hours, for instance. This means either the use of additional equipment, such as tripods, or perhaps the knowledge of certain techniques, such as HDR, panning and long exposure. The latter will give you a strong sense of movement, whether it's the traffic or large crowds on the sidewalk, while HDR (high-dynamic range) will get the best out of shadows and lights in your photo, especially in night or low light conditions. Of course, for city photography you will most likely need wide-range lenses or even fisheye, in order to frame as many elements as possible. Like in any other genre, the scenery before you is an invitation for experimentation, and there is plenty to do with composition, points of view and perspective, contrast and color.
Tips for Night Photography of City Lights : Photography & Photo Effects
Law and the City
When it comes to street and city photography, what's also interesting - and also useful to know if you don't want to end up in a legal dispute - is that in some countries photographers (and sometimes general public as well) have to be careful who and what they are photographing. The right to take pictures of people and property for fine art or commercial purposes is, in most cases, in line with the law and perceived as artistic expression. However, if you're in, say, Hungary, you will technically break the new civil code introduced in 2014 if someone wanders into your shot, as taking pictures without the permission of everyone in it is a definite no-go. What about monuments and artworks permanently on display in public? For photographers working in France or as part of the Wikimedia group in Sweden, it is necessary to ask permission from artists and architects before shooting their works and buildings, while photographing them in Germany or the UK wouldn't impose any kind of problem. To summarise: as an individual, you are free to take pictures in public as you wish pretty much anywhere, as long as you don't do it for profit. Don't most of us do it for the sake of boasting on Instagram nowadays anyway?
  Editors' Tip: Atget
Eugène Atget died almost unknown in 1927, although groups of his prints were included in various Paris archives. In 1925 Berenice Abbott discovered his work, and after his death she arranged to buy his archives with the help of art dealer Julien Levy; in 1968 that collection was purchased by The Museum of Modern Art. Originally published in 2000 and long unavailable, this classic, superbly produced volume surveys the collection through 100 carefully selected photographs. John Szarkowski, head of MoMA's Department of Photography from 1962 to 1991, explores the unique sensibilities that made Atget one of the greatest artists of the twentieth century and a vital influence on the development of modern and contemporary photography.
Featured images in slider: artworks by Tom Ryaboi, Garry Winogrand, Joel Meyerowitz, Lee Friedlander, Martin Parr, Martin Roemers, Pien Wilbrink, Steve McCurry and Will Steacy. All images used for illustrative purposes only.