"The city is a landscape well worth enjoying", wrote Claes Oldenburg in one of his early notebook. For this legendary artist, even dirt has depth and beauty, and this ideology is more than represented in his impressive oeuvre spanning decades. Known for his "soft sculptures", which ultimately defined the genre within the Pop art movement in the 1960s, he continues to deliver radical combinations of ideas. The fact that New York's Pace Gallery will show his new work, twelve years older than the last piece he made, only stands to demonstrate that Claes Oldenburg is still going strong and being as relevant as ever.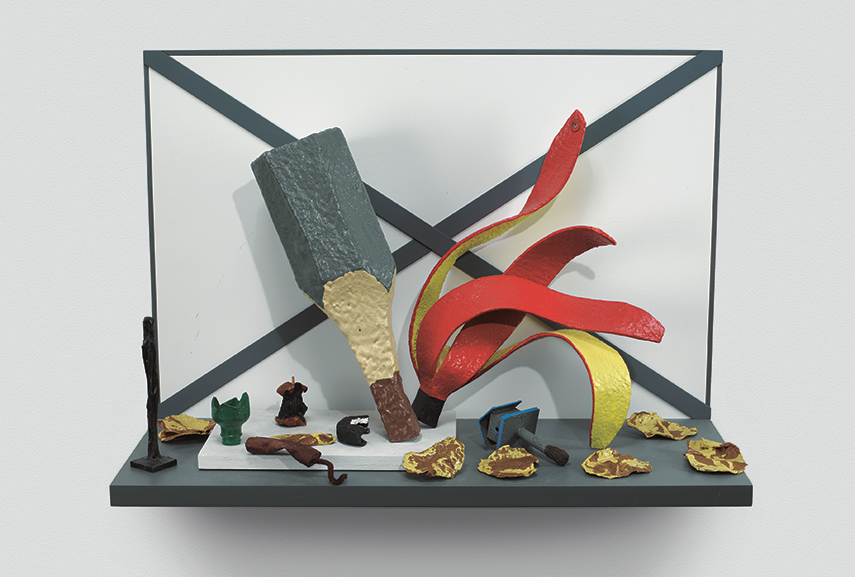 Shelf Life
Claes Oldenburg's latest showcase of art will include 15 mixed-media sculptures and a series of mouse shopping bags, becoming a presentation of seemingly random objects. It also draws significant inspiration from a number of the artist's most iconic exhibitions, such as The Mouse Museum, originally created for documents 5 in 1972, and the pioneering show The Store from 1961, which was, and still is, a seminal one for Pop art. The latest works were initially created as small-scale individual sculptures of objects ranging from paintbrushes and slices of pizza to bowling pins and paper plates, for which Oldenburg used a variety of media, both durable and fragile. To justify the title Shelf Life, he organized the objects on a series of identically designed and sized shelves, arranging, rearranging and recreating them until the pieces found their proper place in juxtaposition with each other.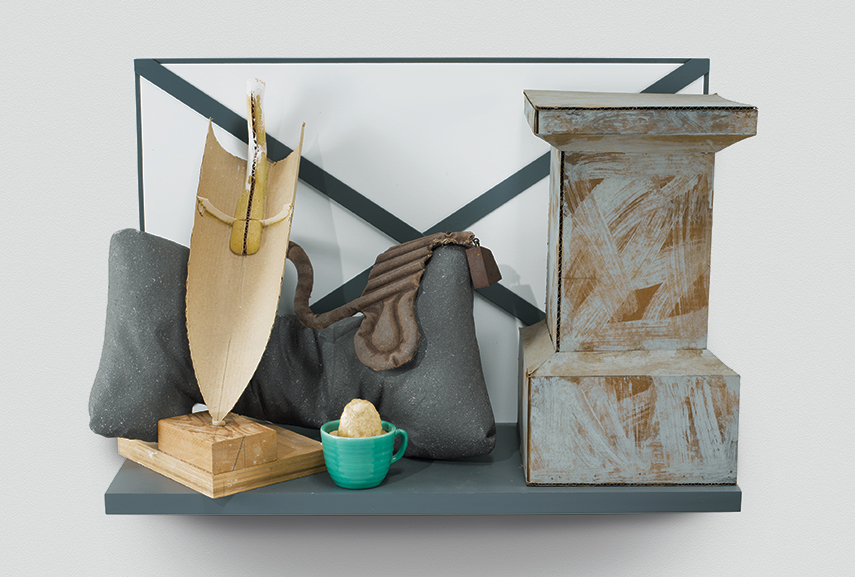 A Time to Decide What One Keeps
Observed as a whole, the pieces in the Shelf Life exhibition stand as a compendium of the ideas and objects that have been recurring throughout Claes Oldenburg's life and practice, but have now been engaged in brand new relations and interconnections. They are made by an artist whose visions were pivotal for the contemporary art of the 20th and 21st century, on whichever scale they were imagined and created. According to Oldenburg himself, this is the approach he has taken to this latest period of his artistic career, referring to it as "a time to decide what one keeps", and the artworks on view certainly are the one he has chosen to keep. Even Arne Glimcher, Pace Gallery Founder, describes this body of work as one with nostalgia for the past and an optimism for the future.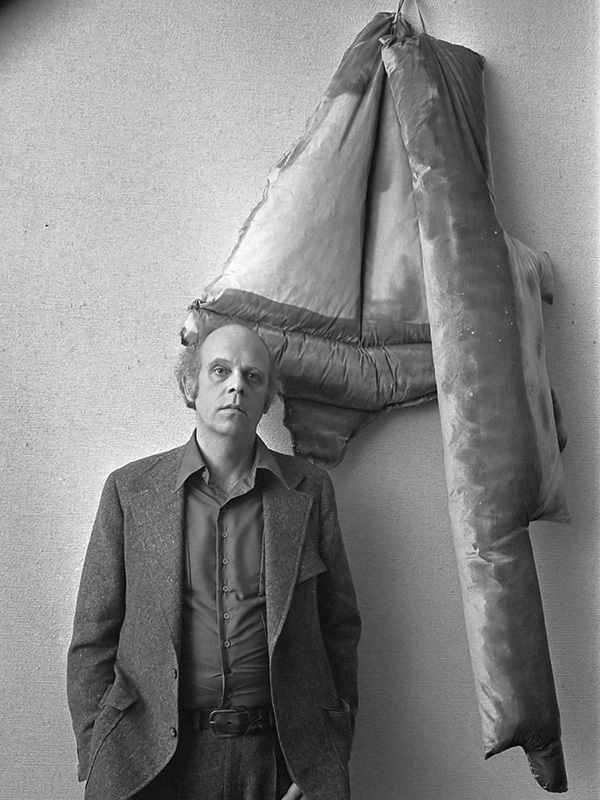 Claes Oldenburg Art at Pace Gallery New York
Together with his wife and partner in art Coosje van Bruggen, Claes Oldenburg gave life to sculpture, drawings, performances and colossal monuments to the everyday things and commodities we can still find in cities across the world - Cologne in Germany, Tokyo in Japan, Dallas in Texas, and many more. Now, his artworks can be found on shelves, starting their new lives. Shelf Life, an exhibition of new work by Claes Oldenburg, will be on view at Pace Gallery at 537 West 24th Street in New York City from October 13th through November 11th, 2017. The show will be accompanied by a full-color catalog, which includes a new text by Oldenburg.
Featured image: Claes Oldenburg - Shelf Life Number 1, 2016-2017. Mixed media, 19 15/16 x 28 3/4 x 12 3/16 in (50.6 cm x 73 cm x 31 cm). © 2017 Claes Oldenburg Photography by Kerry Ryan McFate, courtesy of Pace Gallery.