Paula Cooper Gallery from New York organizes an amazing exhibition – an art event that should be visited by all true art lovers and art enthusiasts. Perfectly conceptualized, the show entitled Things Around the House will showcase more than 100 works from the house and studio where famous American artist Claes Oldenburg has lived since 1971 and which he shared with his wife and partner Coosje van Bruggen from 1976 until her passing in 2009. The gallery offers a unique and intimate look at works that stayed on with the artists for decades, while the Claes Oldenburg exhibition presents an exceptional view into a creative practice whose end Oldenburg has described as developing a language of both exterior and interior life, in one expression.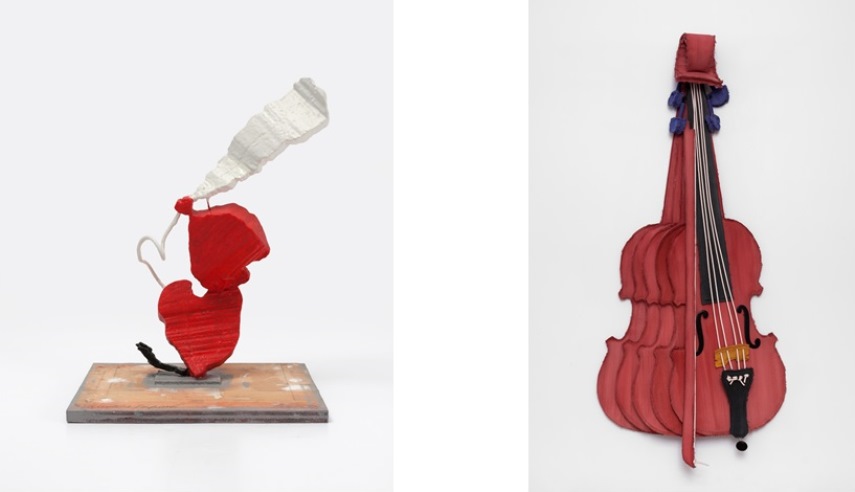 Creative World of Claes Oldenburg
Claes Oldenburg is New York-based artist, best known for his sculptural works, and also known for his public art installations typically featuring very large replicas of everyday objects. Another theme in his work is soft sculpture versions of everyday objects. However, Oldenburg is not just a sculptor. He is also a draftsman, print-maker, performance artist and writer. In 1976, he began to collaborate with Coosje van Bruggen, art historian from the Netherlands. In 1978 van Bruggen moved to New York, where she continued to work with Oldenburg, creating large-scale, site-specific works in urban settings. Their collaboration has extended to include smaller-scale park and garden sculptures as well as indoor installations. Van Bruggen passed away in Los Angeles in 2009. Embracing what he calls "the poetry of everywhere," Claes Oldenburg reimagines commonplace objects in distorted scale, materiality and hue. His exaggerated forms breathe vitality and tactile lyricism into ubiquitous or overlooked articles. The works on view in Things Around the House render fantastic or unfamiliar subjects that are usually prosaic and mundane.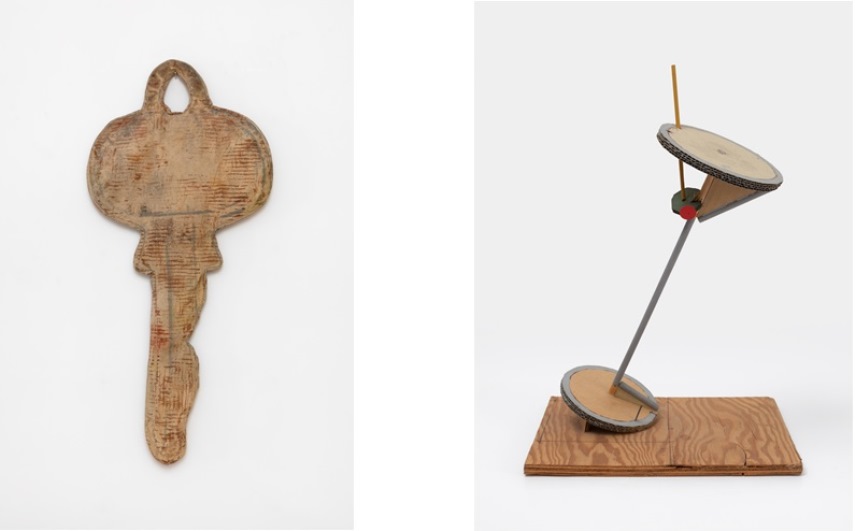 Things Around the House
The exhibition also illuminates the artist's cumulative approach to art making. His engagement with objects through sketches, writings, models and drawings is a constant process over decade-long periods of coexistence. As Oldenburg puts it: Process is what keeps a thing alive, one thing leads to another. One has to do more to it – intensify color, play with material and scale, subject the form to gravity, make it collide with another object, turn it upside down or bury it halfway into the ground - so that it opens up multiple associations. Also, as Maartje Oldenburg explains: The idea for Things Around the House arose when Claes and I were discussing the possibility of a show using only those objects that remain at his studio after making art for over five decades. Displaying his characteristic wit, Claes decided to entitle the show Things Around the House—"a kind of tongue-in-cheek" investigation into what you get "if you have nothing left to display except what has been left behind".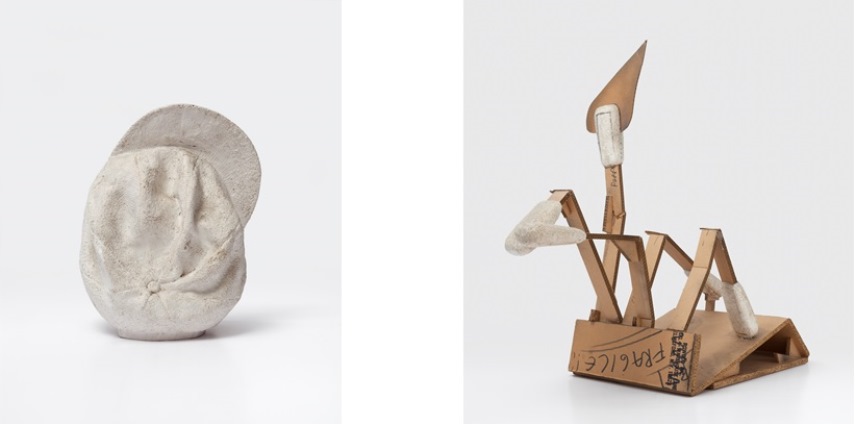 Claes Oldenburg Exhibition at Paula Cooper Gallery
Paula Cooper Gallery is one of the New York's finest art spaces. If you just take a look at the history of the gallery, you will see what amazing shows it organized in the past. And it still does. The gallery is located in Chelsea district (so, be sure to check out our article about best Chelsea's gallery district restaurants). Claes Oldenburg is an amazing artist, and the Things Around the House is a must see event for all true art lovers. The book signing and reception with the artist will take place during the exhibition. Don't miss it! The exhibition is on view from November 7 until December 12, 2015 at Paula Cooper Gallery in New York City.
For more great exhibitions, sign up for My Widewalls! It's free of charge!
Featured Images: Claes Oldenburg & Coosje van Bruggen - Proposed Sculpture for the Harbor of Stockholm, Sweden, Caught and Set Free, Model, 1998. Steel, aluminum, wood, plaster, sand; painted with acrylic polyurethane and latex. 23 x 39 3/4 x 30 in. (58.4 x 102.2 x 76.2 cm) ; Claes Oldenburg & Coosje van Bruggen - Preliminary Model for the Crusoe Umbrella, 1979. Pine branches, rope, wood.  22 x 33 1/4 x 23 in. (55.9 x 84.5 x 63.5 cm)
All Images: © Claes Oldenburg and Coosje van Bruggen. Courtesy Paula Cooper Gallery, New York. Photo: Steven Probert