Pirelli Calendar is celebrating its 50th anniversary! Well, the actual anniversary was celebrated last year; however, Pirelli is releasing a retrospective book that explores its fifty years rich history. That is how Pirelli decided to marks its anniversary with its readers. And Pirelli lovers will be thrilled – some of most popular images ever made for the Calendar will be published. Truly beautiful photographs, with beautiful models – amazing photographs made in the last 50 years. And what is also important to mention – the book is entitled Pirelli - The Calendar, 50 Years and More, and it includes some pictures that had never been published, as well as the unpublished calendar from 1963.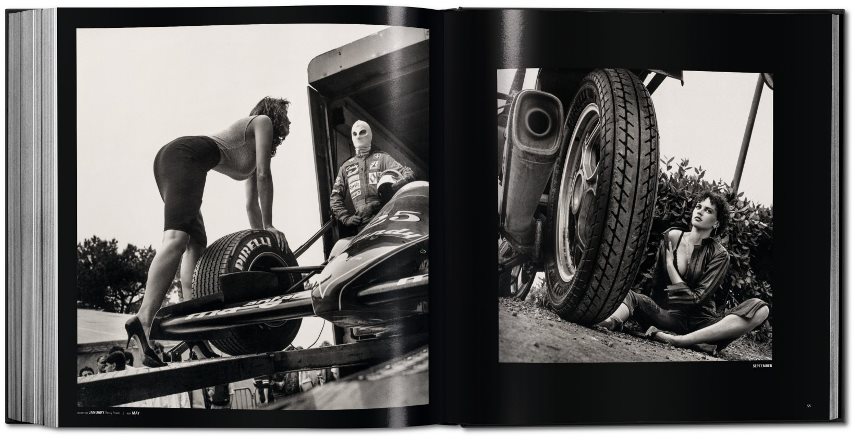 The Moderate Erotica: Pirelli Calendar Photographs
This famous, globally recognized trade calendar is published by the Pirelli Company's UK subsidiary. For a long time, it was (in)famous for its limited availability –it was mainly created for  VIP persons and companies. However, its increasing popularity (particularly among fashion stars and famous photographers) made this calendar globally popular. In the world of art, it has been particularly praised for amazing photography – among renowned photographers that have been part of the Pirelli editions are: Richard Avedon, Nick Knight, Inez and Vinoodh, Annie Leibovitz, and Bruce Weber. And, indeed, amazing photographs made for Pirelli Calendar are an inevitable part of contemporary photography (be sure to check out our article about the evolution of contemporary photography). The famous photographs made by carefully selected photography masters are also characterized by moderate erotica. We couldn't speak about pure erotica, yet a moderate nudity, celebrities showing their beautiful bodies, models' sensuality – all of these make a basis for what Pirelli Calendar is really about – classy nudity (in case you like erotic art, be sure to check out our Provoke! section).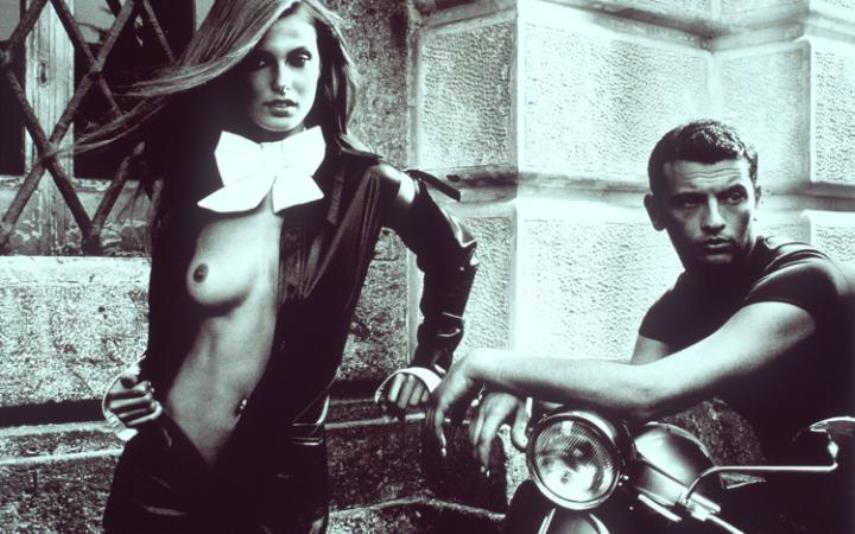 Pirelli - The Calendar, 50 Years and More
Pirelli - The Calendar, 50 Years and More retrospective book includes some of the most famous photographs made during the long and rich Pirelli's history. This iconic publications have included some of the most beautiful women in the world, including: Doutzen Kroes, Heidi Klum, Sophia Loren, Penélope Cruz, Brittany Murphy, Amy Smart, Julia Stiles, Karolina Kurkova, Caroline Trentini, Raica Oliveira, Adriana Lima, Alessandra Ambrosio, Bridget Moynahan, Kate Moss, Cindy Crawford, Selma Blair, Lauren Bush, Elsa Benitez, Laetitia Casta, Sienna Miller, Naomi Campbell, Valeria Mazza, and many others. If you like contemporary photography and you sometimes enjoy in classy nudity; be sure to buy this book. It's a unique opportunity. You can buy it on Taschen, for £44.99.
Please do sure your comments and opinion on our Facebook page.
Sign up for My Widewalls, it's free of charge! You'll be informed about the latest developments in the world of art!
Featured Image:Pirelli - Edita Vileviciute (courtesy of telegraph.co.uk)
Image in Slider: Pirelli - Saskie de Brauw (courtesy of telegraph.co.uk)
All images used for illustrative purposes only.