In a landmark exhibition scheduled to take place at the National Gallery during the spring of 2018, a unique and surprising opportunity shall arise to discover Claude Monet as we have never seen him before.
We typically think of Monet as a painter of landscape, of the sea and, at least in his later years, of gardens. However, this upcoming show, which will be the first purely Monet exhibition to be staged in London in more than twenty years, shall focus on his work in terms of architecture.
Monet & Architecture is curated by Monet scholar Richard Thomson, Watson Gordon Professor of Fine Art at the University of Edinburgh.
Monet & Architecture
Featuring more than seventy-five Claude Monet's paintings, this innovative exhibition spans the painter's long career, starting with its beginnings in the mid-1860s and going all the way to the public display of his Venice paintings in 1912.
David Mathers, CEO of Credit Suisse International, said the following about the forthcoming presentation of Claude's work:
This landmark exhibition will showcase a bold reinterpretation of Monet's paintings. [...] It will provide a unique opportunity to experience paintings in a very innovative and imaginative context.
Since more than a quarter of the paintings in Monet & Architecture come from private collections around the world, it's hardly surprising that a lot of the prepared works are very little-known and were rarely exhibited before.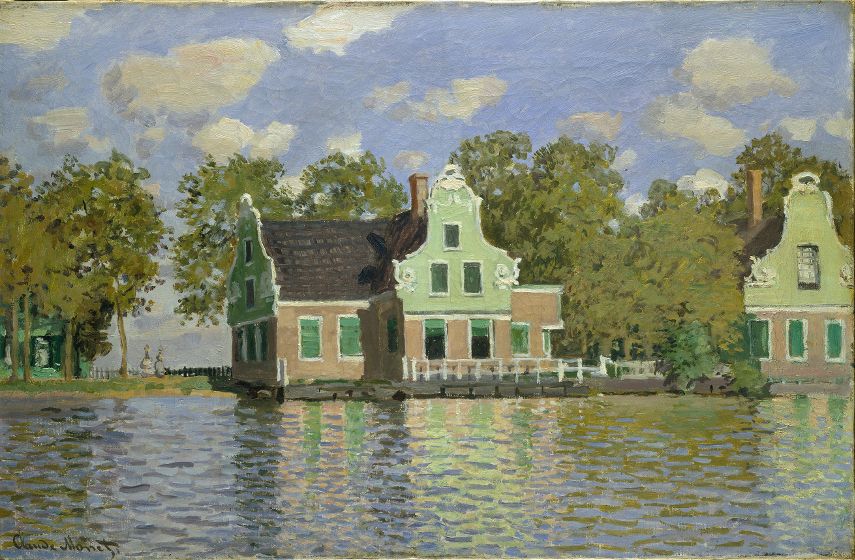 Claude Monet's Relationship With Buildings Throughout the Years
As a daring young artist uninterested in following traditions, Claude Monet displayed his canvases in the Impressionist shows. Many of these paintings were depictions of bridges and buildings in Paris and its suburbs.
Much later in his life, when he was already an elderly man, he depicted the renowned architecture of Venice and London. It appears that architecture was the absolute focal point of Monet's oeuvre at its initial beginnings and during its concluding phases.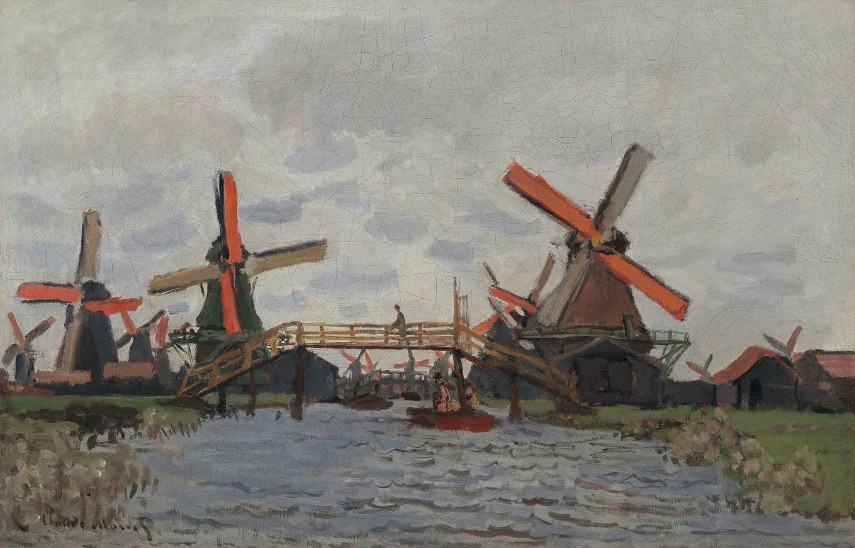 The Painterly Role of Architecture
Buildings certainly played substantial, diverse and unexpected roles in Monet's paintings. To him, architecture offered a measure of modernity, but it also aided him with the practical business of painting. For example, a red roof offered a complementary contrast to the dominant green of the surrounding vegetation, giving Monet's work a strong compositional character.
Furthermore, the textured surfaces of buildings regularly provided Claude with screens on which light played its own game of reflection. Director of the National Gallery, Dr. Gabriele Finaldi, often finds himself in awe of this characteristic found within Monet's work:
Monet's sensibility to the fall of light across buildings, bridges, and water continues to astound today's audiences. His images of Rouen, Paris, and London have become part of the visual landscapes of our imagination.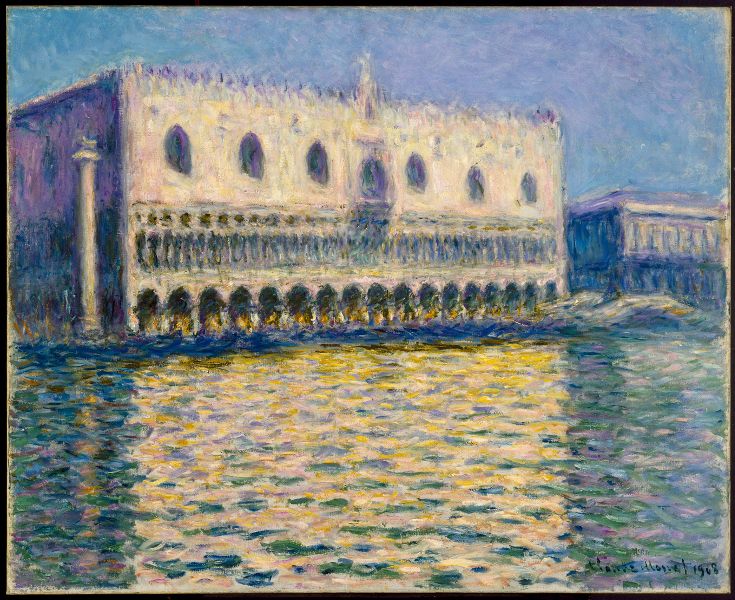 What Viewers Can Hope to Get From the Show
Seeing how the painter depicted man-made structures will help the viewer engage with the experience of a Monet landscape. However, architecture can also stand in for absent human presence and suggest various moods to the viewers, whether it be awe at the grandeur of a historical monument, a thrill at the vitality of a teeming city street or loneliness at the solitude of the clifftop cottage.
In order to thematically and emotionally organize it as best as possible, Monet & Architecture will be displayed in three sections. These will be titled as followed: The Village and the Picturesque, The City and the Modern and The Monument and the Mysterious.
The three sections will explore how one of the world's best-loved painters captured a rapidly changing society though his portrayal of buildings.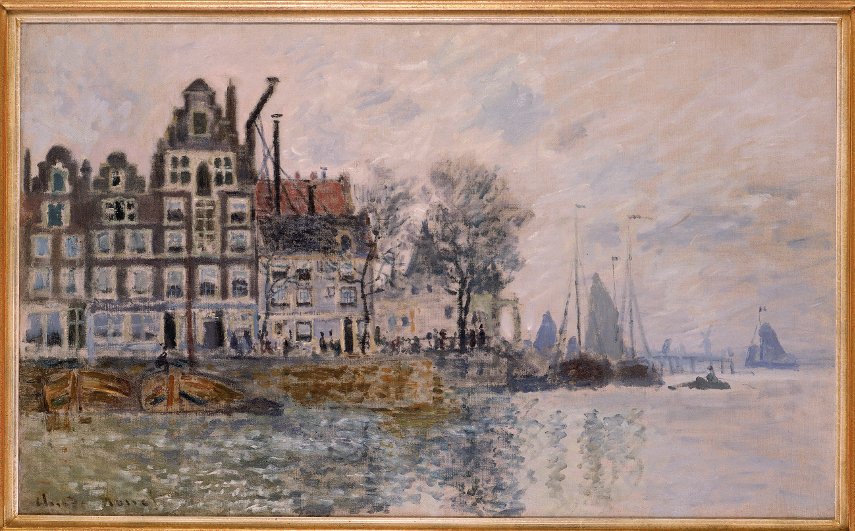 Claude Monet Paintings That Will be on Display
Needless to say, the forthcoming exhibition will feature a rich selection of quality works. A rare gathering of some of Monet's great 'series' paintings will be the definite highlight of the event - five Dutch pictures from trips made in the early 1870s, ten paintings of Argenteuil and the Parisian suburbs from the mid-1870s, seven Rouen Cathedrals painted between 1892 and 1895, eight London paintings from 1899–1904, and nine Venice canvases from 1908.
Monet & Architecture will feature exceptional pairings too. For example, both paintings of the church at Vétheuil, which Monet created immediately upon his arrival in the village in late 1878, will be displayed. Another painting will be the National Gallery's well-known The Thames below Westminster (1871) that will be seen alongside a picture of the beach at Trouville (1870).
Many other world-famous and beloved Monet pictures will be traveling to London as well: Quai du Louvre (1867), one of his first cityscapes; Boulevard des Capucines, Paris (1873), shown at the first Impressionist exhibition in 1874; and the flag-filled rue Montorgeuil, Paris, The National Holiday of 30 June, 1878 (1978).
The Credit Suisse Exhibition: Monet & Architecture | National Gallery
Monet & Architecture Art Exhibition at Sainsbury Wing, National Gallery in London
Through his portrayals of buildings, Monet bore witness to his location, reveling in kaleidoscopic atmospherics and pictorially recording the play of sunshine, fogs and reflections. Architecture was his own theater of light. Claude said this in an interview in 1895:
Other painters paint a bridge, a house, a boat ... I want to paint the air that surrounds the bridge, the house, the boat - the beauty of the light in which they exist.
Monet & Architecture will be on display between the 9th of April and the 29th of July 2018 at the National Gallery in London, UK.
Editors' Tip: Monet and Architecture
In an innovative approach, Richard Thomson considers Claude Monet's paintings of buildings in their environment, offering a reappraisal of an artist more often associated with landscapes, seascapes, and gardens. Buildings fulfilled various roles in Monet's canvases; some are chiefly compositional devices while others throw into sharp contrast the forms of man-made construction against the irregularity of nature, or suggest the absent presence of humans. The theme was both central and consistent over five decades of his 60-year career.
Featured images: Claude Monet - The Saint-Lazare Railway Station (La Gare Saint-Lazare), 1877; Street under Snow, Argenteuil (Rue sous la neige, Argenteuil), 1875; The Church at Varengeville and the Gorge of Moutiers (Eglise de Varengeville et la gorge des Moutiers), 1882, © Columbus Museum of Art; The Beach at Trouville (La Plage à Trouville), 1870 © Allen Phillips, Wadsworth Atheneum; View of Bordighera (Vue de Bordighera), 1884 © Hammer Museum, Los Angeles, CA; Vétheuil in Winter (Vétheuil l'hiver), 1878-9 © Copyright The Frick Collection, New York; The Pont Neuf (Le Pont Neuf), 1871 © Dallas Museum of Art; The Grand Canal (Le Grand Canal), 1908; The Church at Vétheuil (L'Église de Vétheuil), 1878; Houses on the Old Bridge at Vernon (Maisons sur le vieux pont de Vernon), 1883 © New Orleans Museum of Art; On the Boardwalk at Trouville (Sur les Planches de Trouville), 1870; View of Rouen (Vue de Rouen), 1872. All images © The National Gallery, London.