Traditionally used in the religious art, triptychs came to bear inherent meanings, being often associated with sacral and cathartic heritage of the early Christian art. Nowadays, commercial photography has banalized the, style stripping it of its original context. Using modern digital photography internationally renowned German photographer Claudia Rogge will engage in a dialogue with the art history, exploring the art of triptych in the contemporary context. Returning for the seventh time to Galerie Voss in Dusseldorf, Claudia Rogge presents new series of photographs in an exhibition entitled PerSe.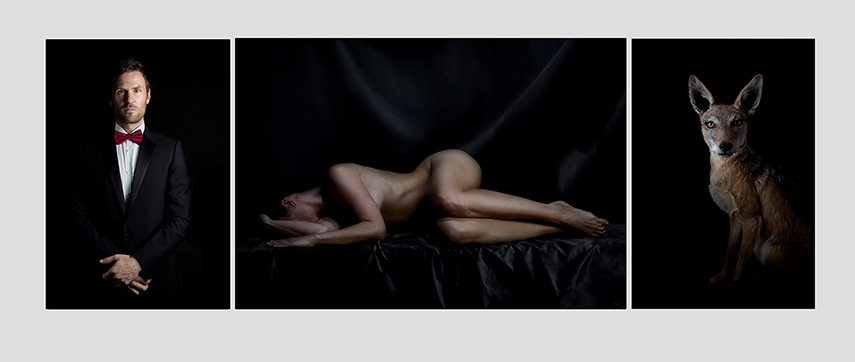 Claudia Rogge Photography
Born in Dusseldorf in 1968, Claudia Rogge is one of the leading German contemporary photographers who also works in video installation and performance. She started exhibiting her works in the late nineties and gained wider international recognition after her two Mob performances, when she drove a glass lorry transformed into a transportable exhibition box, bringing art to the surprised citizens of European cities. Regardless of the medium, all of her works hold a strong connection to the art history, drawing inspiration from the Old Masters and using the old school techniques and iconography to present a variety of modern day subject matter. A persistent motif which occurs in her artistry is the complex relation between individuals and the masses in the postmodern society, themes of alienation, authenticity of individual lives and unifying social tendencies.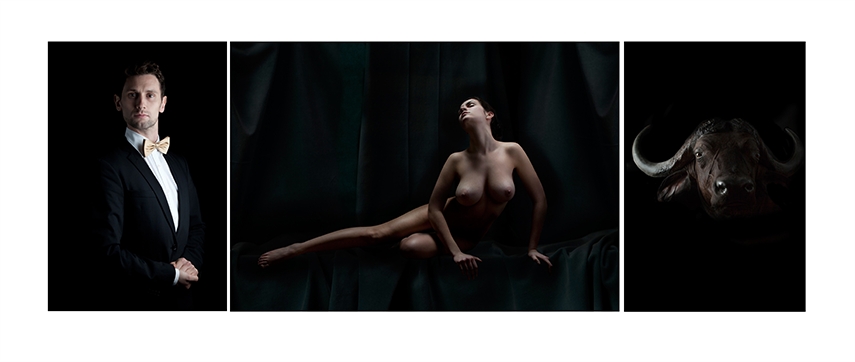 Reinventing Triptych in the New Series of Photographs
All of the themes Claudia Rogge has explored in the past are incorporated into her new photography series, perhaps even more effectively than in the past. The commentators of her work are not afraid to say that PerSe works are possibly the most complex and accomplished series she has done to date. Her triad compositions bring single elements on a dark surface, carefully arranged to stand in relation to each other and emanate a new meaning from the old structure. Rethinking the baroque aesthetics, Claudia Rogge juxtaposes theatrical elements found in the nude centerpieces to the serenity of the human portraits and the stillness of the preserved animals. The perplexing symbolism of her latest works delicately approaches the questions of the human condition, examining the possibilities of human beings to actualize their individual potentials, underlining their ephemerality and frailty.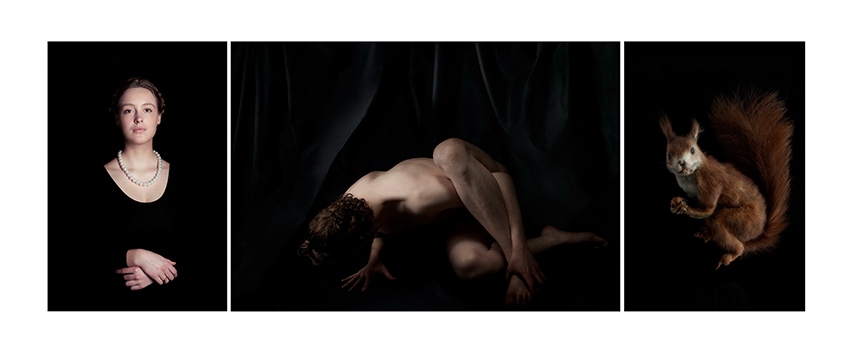 PerSe Exhibition at Galerie Voss
PerSe exhibition brings new works of Claudia Rogge encompassing triadic compositions by the same name and visually similar Relation series. The catalogue with images of the exhibited works and two essays on the PerSe exhibition and the work of Rogge, written by Günter Baumann and Ralph Güth will also be released and available for purchase. PerSe exhibition will be on view from October 16th to November 21st, 2015 at Galerie Voss in Dusseldorf, Germany.
Stay informed about the upcoming exhibitions with a free sign up for My Widewalls!
Featured images:
Claudia Rogge - Relation 1, 2013-2015. Lambdaprint, 150 x 210 cm
Claudia Rogge - Relation 2, 2013-2015. Lambdaprint, 150 x 210 cm
Claudia Rogge - Relation 3., 2013-2015. Lambdaprint, 150 x 210 cm
All images courtesy of Voss Galerie