The unique blend of conscious and unconscious that the Brazilian artist Claudio Ethos is known for depicts a remedy within South America's concrete jungle. Executed in meticulous detail, his large-scale murals carry a certain strain of urban anxiety, further enhanced with the large, deep-set black eyes that reside within the tired faces of his characters. His work, often surreal with twisted manipulations of images and landscapes, can easily transport the viewer to an examination of one's waking dream. His first solo show in Germany will soon be on view at the Pretty Portal Gallery. Titled Deadmocracy, it explores a feeling growing behind the global economy process in South American countries and the rest of the world, pushing the human behavior to the extremes of social coexistence.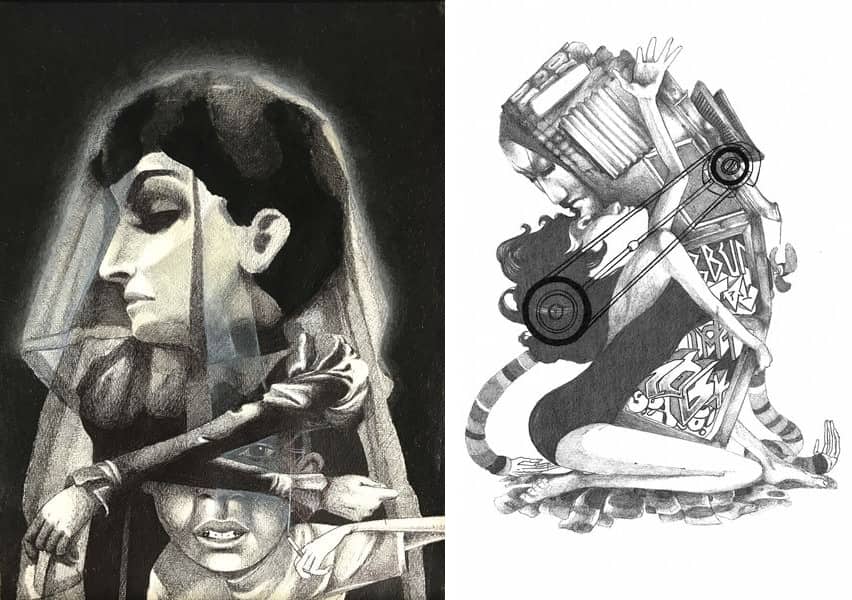 Inspired by Pichacao
Claudio Ethos hails from São Paulo – a metropolis with 31 recognized boroughs and outlying areas, and diverse ethnic mix with roots in Africa, Portugal, Italy, Japan, Spain, Germany, Russia, and Latin America. These factors provide the conscious and unconscious backbone of Ethos' art work. Influenced by the calligraphic atmosphere and graffiti art scene of São Paulo, he became a "grafitero" himself in the 1990s. Despite being influenced by Pichacao, the city's tag hand style murals, and artists such as Os Gemeos, Vitche, Onesto, Herbert Baglione, he has developed a unique and easily recognizable style. His large-scale pieces carry abstract tendencies that explore the more spiritual side of the artistic process.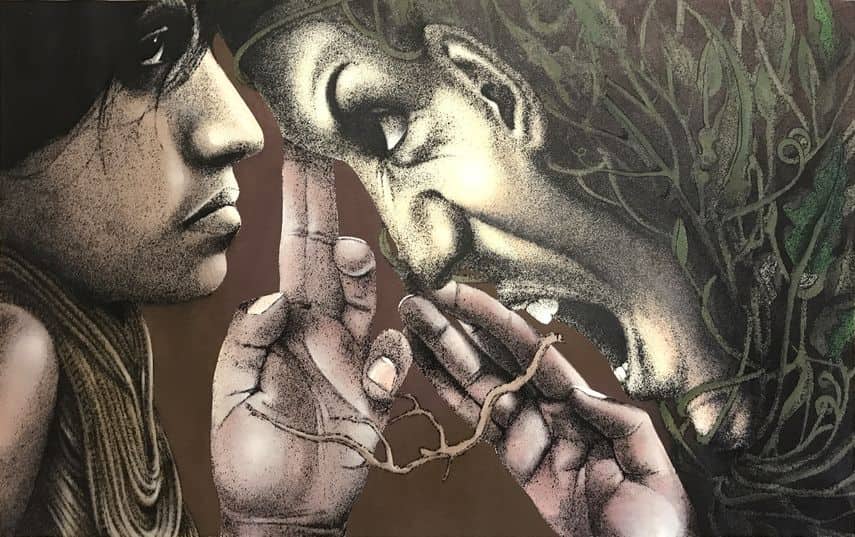 The Practice of Claudio Ethos
The leading motif in the work of Claudio Ethos is the man's struggle against inhuman systems and brutal living conditions. He maps narratives and depicts characters all over the city, transferring their anxieties and struggles through a cramped concrete megalopolis in which they still manage to preserve. With an inspiration rooted in the streets and generated from experiences, dreams and memory, he creates large-scale pieces in a minimal color palette. He is also known for his amazing skills with ballpoint pen and works executed in meticulous detail. He replicates the fine details of his ink and pencil drawings to scale on walls with spray paint, which has become his signature.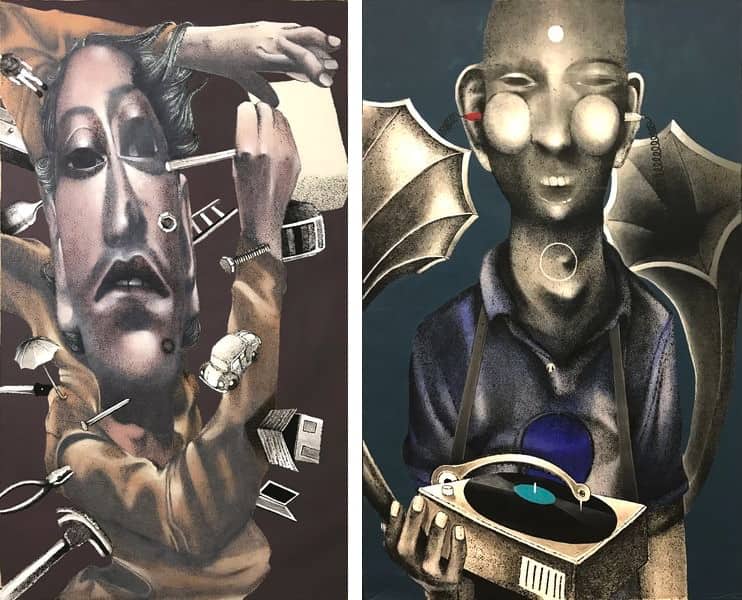 Claudio Ethos Art Exhibition at Pretty Portal
As Claudio Ethos likes to say, his characters try to depict emotional and spiritual states that can hardly be defined accurately. As these sensations appear, the artist tries to translate these things that are captured only by intuition. His recent works on canvas and drawings will expose the fragility of democracy, fight , violence, solitude, dynamics and rhythm of life. The exhibition Deadmocracy will be on view at the Pretty Portal Gallery in Dusseldorf from September 15th until October 20th, 2017. The opening reception will be held on Friday, September 15th, from 7 to 10 p.m.
Featured image: Claudio Ethos - the coalition (detail). All images courtesy Pretty Portal.