Clemens Behr's first solo show in Austria will be hosted by Galerie Nathalie Halgand soon. Behr gave the show a fixed, optimistic title – The good news first, please! (Erst die gute Nachricht, bitte!). However, as Angela Stief insightfully points out in her review, it is somewhat hard to relate the artist's focus on deconstruction and fragmentation to the idea of good news, at first glance. Her advice is to deliberately ignore the possible unwelcome thoughts and all logic, and to embrace the good news, in "take-what-you-need" sense of the expression.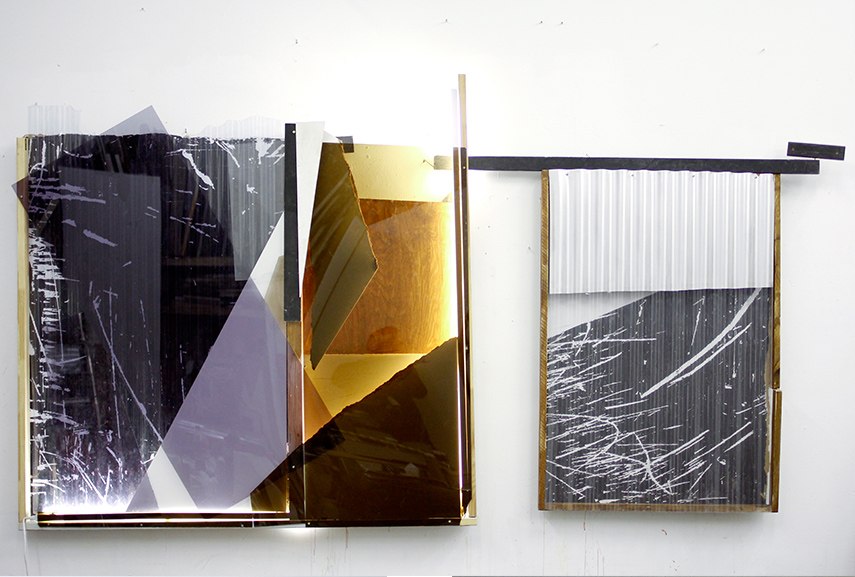 Objets Trouvés
Behr's work is situated within contemporary art's partly renewed fascination with bricolage, and therefore he apparently does not need much to make his art. The German artist uses found objects and waste, the so-called objets trouvés and recycled materials, and makes different kinds of assemblages. The exact word to describe his works is hard to find, however one could mention the aforesaid assemblage and bricolage, installation art, sculpture and wall sculpture as techniques associated with the artist. Yet, all of these definitions seem reductive, since Clemens Behr's art relies mostly on his profound ability to improvise. Hence, the air of his works is celestial in its own way – not describable in words, really.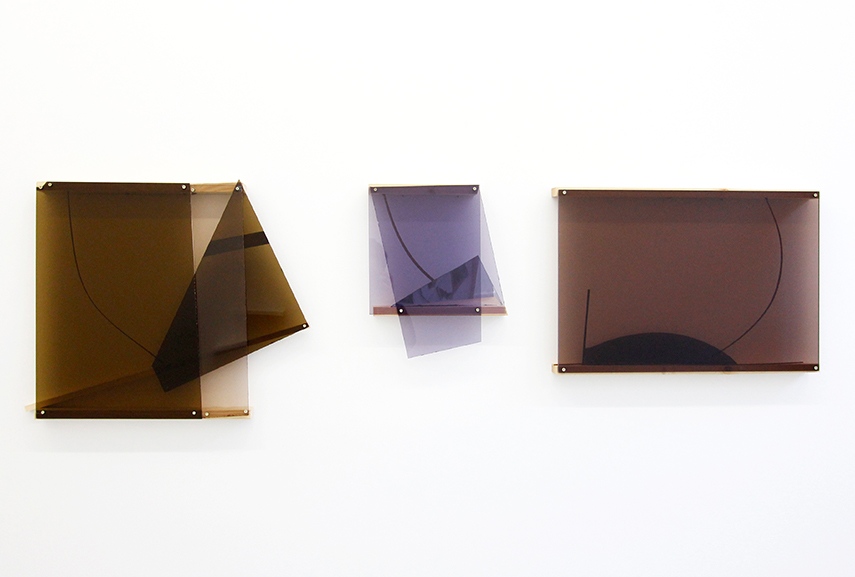 Reference to Other Genres
If the improvisational, spontaneous approach didn't remind you of jazz music already – the artist himself is there to emphasize this analogy. He likes to compare his visual expression to the working process of a free jazz musician, who samples existing modules and makes unpredictable creations. In a similar manner, Behr separates objects into individual components, and then combines them, thus generating a new set of aesthetic relations. The ephemeral nature of his pieces and the intuition-based style follow the trends of Dada and Cubism to some extent.  The influence of Dada is reflected in his awe of deconstruction, but more importantly, in the fact that he uses deconstruction as a principle of construction.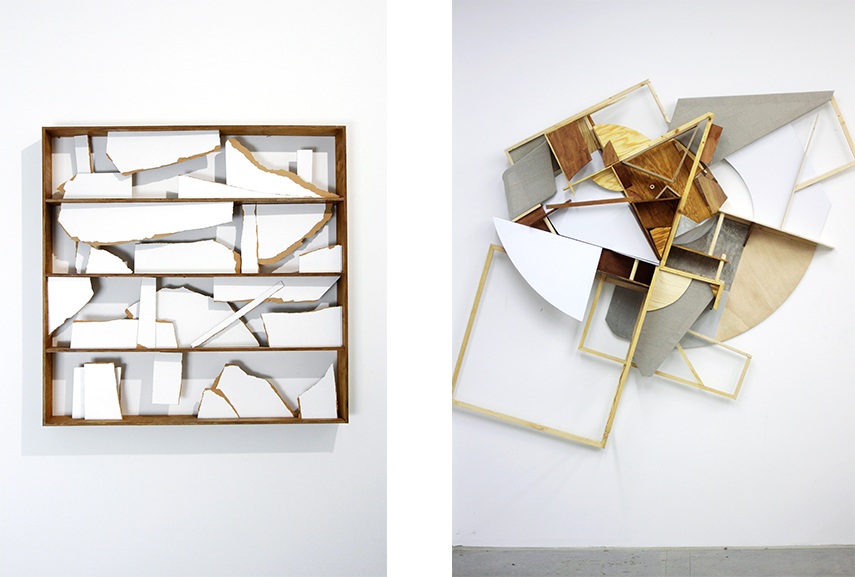 Clemens Behr in Vienna
The artist's unique identity is characterized by flexibility and innovation, followed by the casual attitude toward appropriation and misappropriation. Certain ideas of interiority and the treatment of the outdoor space are also related to most of his site-specific works. In spite, or perhaps rather because, of his obscure intuitive approach, one can easily distinguish Behr's works from all the others.  They cannot be reduced to genres or even actual techniques, which probably makes them even more powerful. The good news first, please! runs from  February 27 through April 23 2016, at Nathalie Halgand Gallery in Vienna. It will also be a nice opportunity to acquire some of his works, and their price, for that matter, spans from 500 up to 6000 euro. The opening reception is scheduled for Friday, February 26, from 6PM.
Featured images: Clemens Behr - Fernseher; Clemens Behr - Dynamic Wall Piece 4, 2015. 50 x 130 cm. All images courtesy of the artist and the gallery.