When we look at the haunting artworks of Cleon Peterson, we realise that the concept behind them roots in violence, anger, conflicts, vengeance, the everlasting fight between the privileged and the oppressed, the powerful and the weak. Because, look closely: all those submissive shadowy figures seem to give no resistance whatsoever, they've given in and are simply there to accomplish their task of absorbing pain and suffering. However, as you will find out after you've read the conversation that follows, it's not about the act of power per se, it's about how it's manifested.
Cleon Peterson is an American contemporary artist born in Seattle, schooled to be a graphic designer and an illustrator, and a teller of dystopian stories in his own right. His artworks, usually black and white, with occasional splashes of red as the pain color of war, ooze with terror and killings while exploring different aspects of man's behaviour and the dark side of the human consciousness. His latest exhibition Poison, ending soon at Library Street Collective in Detroit, focuses on vengeance as a destructive social impulse leading to the scenes of bloodshed and brutality.
We talked to Cleon Peterson about the motivation behind his work, the power of power, the strongest reactions to his art, as well as his future plans. Scroll down to read our interview and check out the images from the above mentioned exhibition at Library Street Collective.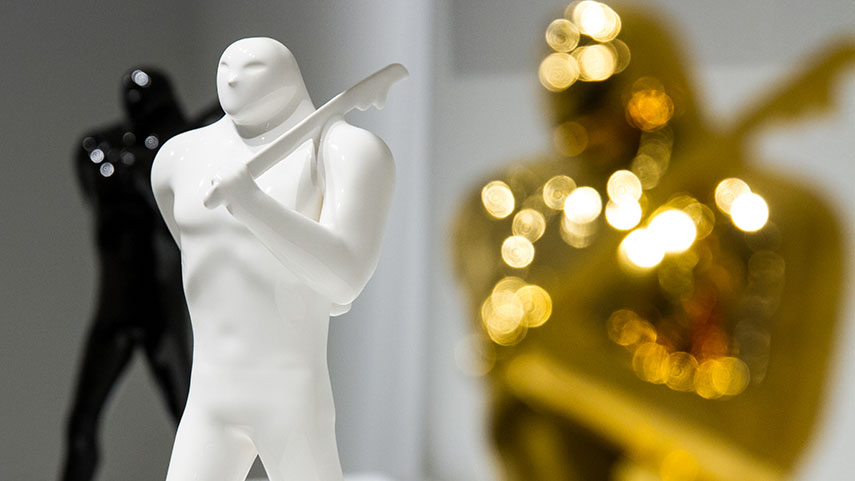 Cleon Peterson Interview - On the Message Behind his Artworks
Widewalls: The POISON exhibition and its artworks talk about vengeance as the main fuel for violence in the world. Do you, as someone who visually portrays these acts, believe there will be an end to such horrors?


Cleon Peterson: Unfortunately this stuff will be with us forever. I think the root of the problem is social and economic instability and the quest for power. These things only seem to be getting worse.
Widewalls: What is it that you're trying to transmit by placing your angry characters and some of your scenarios into non-spaces - on a plain background, a location that could be anywhere?
CP: These images just focus on the gestures and power in the violence. There are studies of form and movement where I'm trying to capture most direct form and energy of these acts.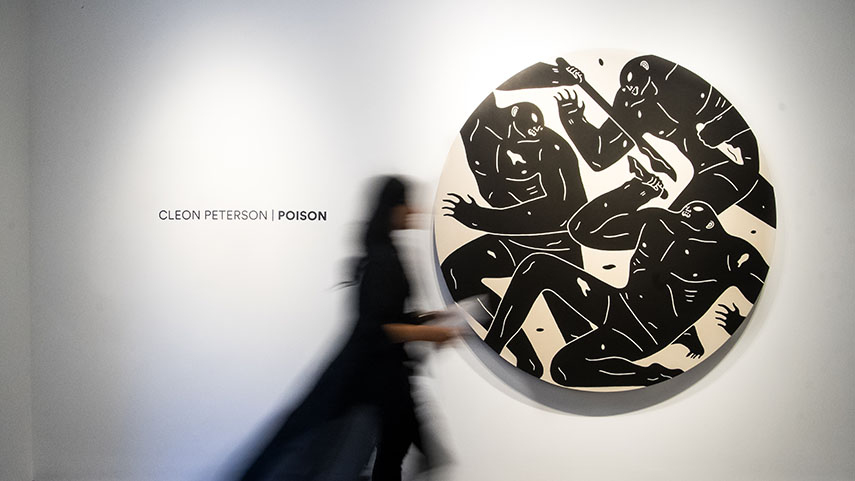 On Being a "Shock Artist"
Widewalls: Is there anything else that could inspire you as strongly as the intense cruelty of our reality? Could that possibly be anything else rather than the bad stuff?
CP: Sure, everything inspires me but this subject is the one I feel closest to. I draw inspiration from things that anger me. It's good to be in touch with these things because many people just repress this side of themselves.
Widewalls: What is the strongest reaction to your work you've ever received?
CP: I've had people walk out of shows in the past or tabloids write that I'm a "shock artist." I'm fine with this. It's rewarding to know that your work is having an effect on people.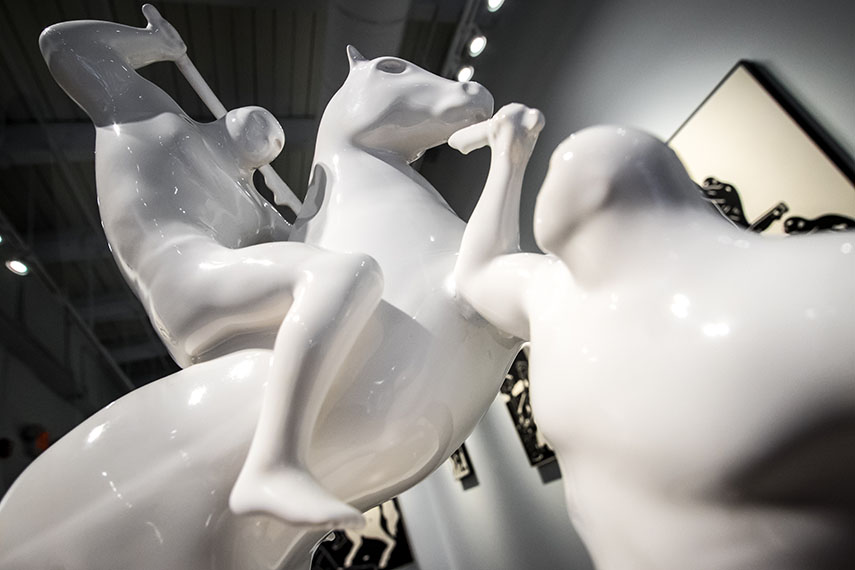 On Collaborations and the Future
Widewalls: If you could pick any other artist, dead or alive, who would you collaborate with? Would it have to be someone with your same artistic inspiration?
CP: In painting I'm a horrible collaborator; I hate working with other people because it always feels like you're making compromises. That being said, I think it'd be amazing to do a project with Slavoj Žižek.
Widewalls: What are your future plans? Where can we see your works next?  
CP: I just did a show in Paris with Agnès b.Today I'm off to paint a wall in Lille (France) for a group show I'll be in, curated by Fabrice Bousteau. After I'll be on to Hong Kong for another show at Agnès b's gallery. Busy next few weeks.
For more artist interviews, sign up for My Widewalls today!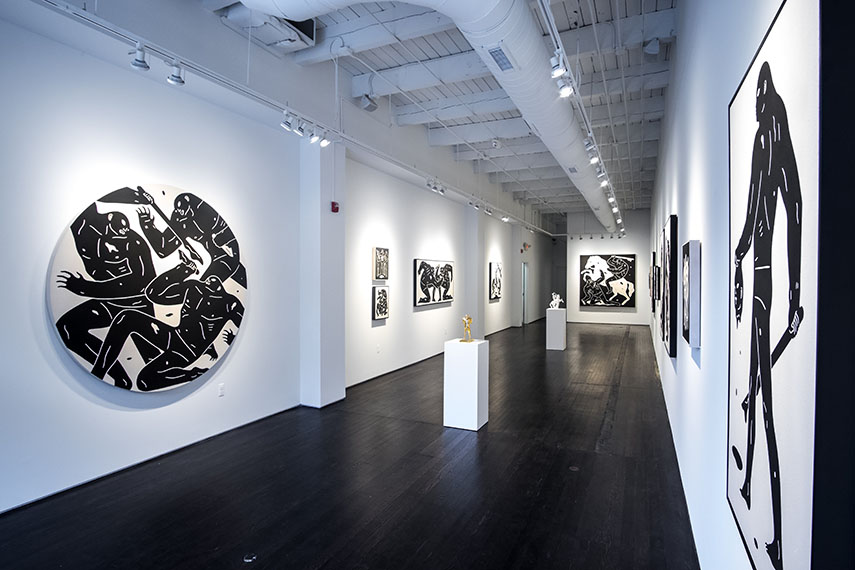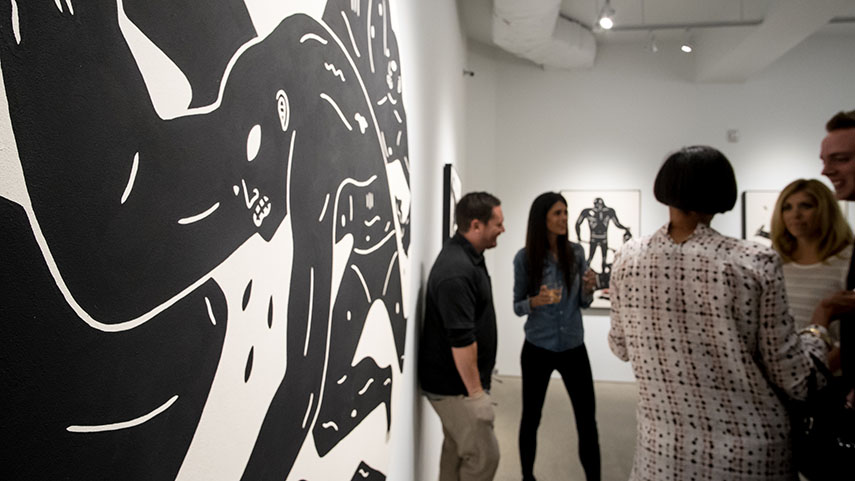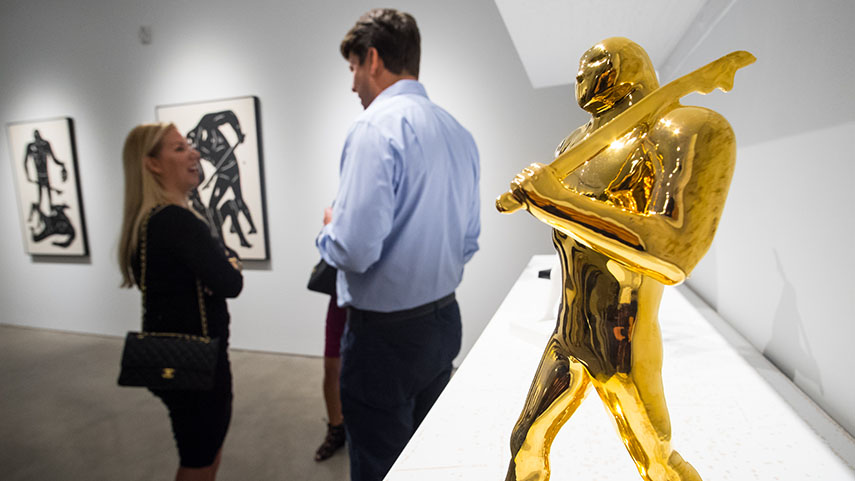 All images courtesy of LSC.