Cleon Peterson is on fire right now and is releasing a new print with fire in the art, says his friend Shepard Fairey. Peterson's stunning new print "Night Has Come" confronts us with a struggle between oppressors and oppressed. This time, the subject is police brutality. The scene of brutality with clear winners and losers is rendered in black and red and is being released tomorrow. Cleon Peterson's "Night Has Come" is a 16"×16" screen print on 270 gram acid free paper, limited to an edition of 150 signed copies. It will be available on Tuesday, April 29th, 2014 in Peterson's online shop for $50 apiece.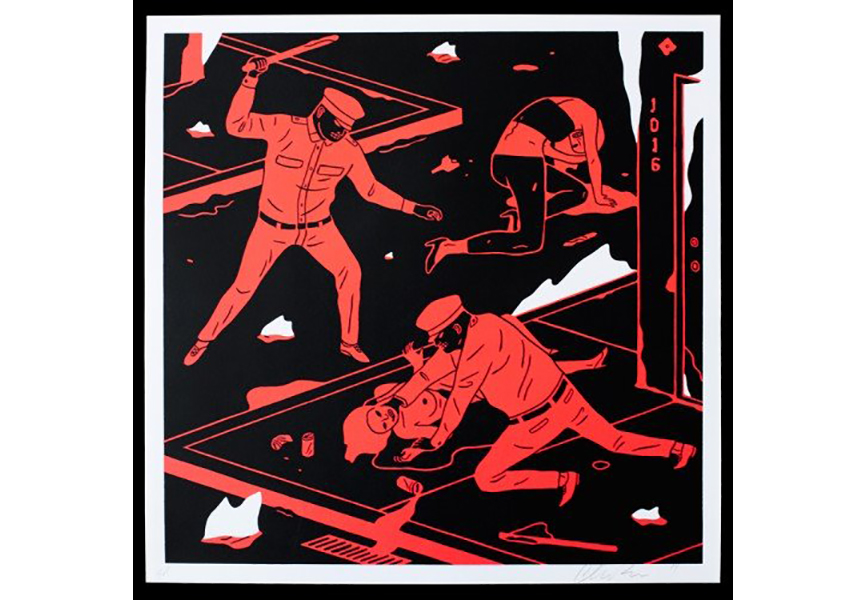 Law- Breakers and Enforcers
Cleon Peterson is an LA based artist whose chaotic paintings depict a brutal world where madmen beat each other senselessly and endlessly, symbolizing a struggle between power and submission. It seems as if the artist sees chaos as the inevitable order of things. His two-dimensional and monochrome world of violence is, as described by the artist, "a gray world where law breakers and law enforcers are one in the same; a world where ethics have been abandoned in favor of personal entitlement."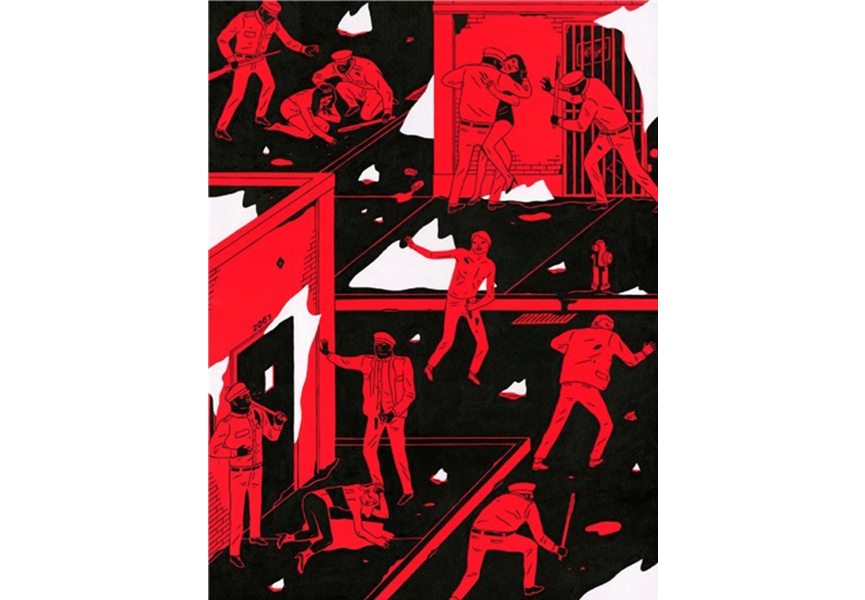 Struggle for Power
His characters, like those in Peterson's memorable prints End of Days and The Practice of Masters, are reminiscent of figures from ancient Greek pottery but more barbaric and primitive. Flat composition, pattern and limited palette of blacks and whites or blacks and reds also evoke pottery-painting styles of ancient Greece. Peterson's new work is a continuation of these scenes of sadism except that the tormentors are not shirtless savages with broad shoulders but police officers in uniforms. They are still depicted as physically dominant figures that beat their victims mercilessly. We are dumbfounded by the amount of violence we see. Peterson's works are sometimes far too cruel and chaotic to fully comprehend them just as we cannot understand the constant struggle for power in contemporary society.