For centuries, art had an immense power to steer people's minds towards the dominant ideas or desirable values of a particular culture through the glorification of certain personas or objects. In modern times, the effects of apotheosis as a manipulative medium are even greater, except they originate not from religious or artistic symbolism but rather mass-media and profane experiences of everyday life. The subject of apotheosis will be at question in the joint exhibition with the same name at Matthew Rachman Gallery in Chicago, where recent artworks of Cleveland Dean and Spencer Hutchinson will be on display.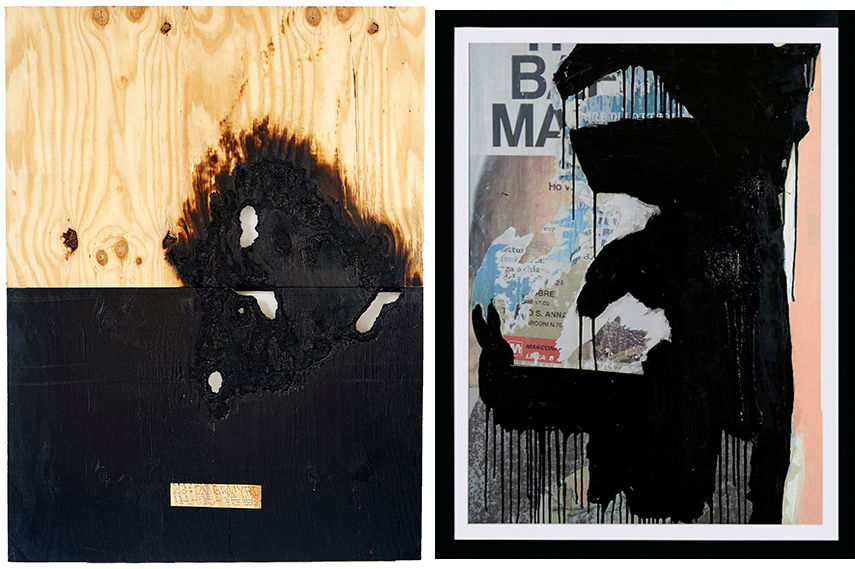 Cleveland Dean: Art and Political Consciousness
Cleveland Dean is multi-disciplinary and self-taught artist from Chicago whose work is rooted in sociological, philosophical and psychological theories that are ingeniously being translated into his unique conceptual and abstract visual language. Throughout his artistry Cleveland Dean bypasses the notion of traditional demands of aesthetic appeal and instead heads towards bigger political agenda that he subtly weaves into his artworks. The greatest concern for Cleveland Dean seems to be the decline of intellectual potentials of individuals in our post-modern society where hyperproduction of information served by the media constrains creative individual thought. Through the usage of mixed media, painting and installation techniques he is transforming simple materials of his artworks into potent messages about the state of the society forcing the spectators to reexamine their habituated beliefs.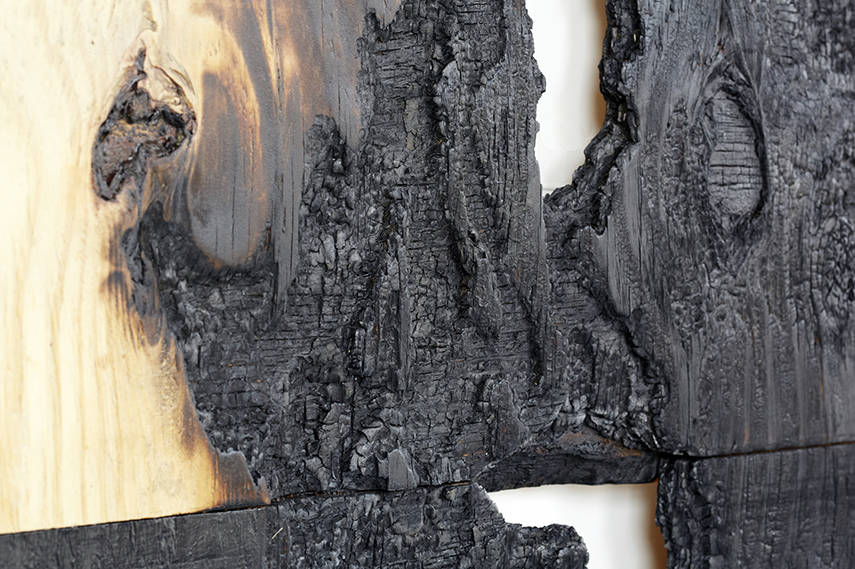 Spencer Hutchinson and the Apotheosis of Grotesque
Spencer Hutchinson is also living and working in Chicago. He is a multi-talented artist with an academic educational background in sound, new media and painting. Rather than replicating objects in the way they can be found in their natural state Spencer Hutchinson is subverting the entities he presents, creating a distinct aesthetic vision both familiar and disturbing, deliberately ugly and irritating. The artist describes his working process through the metaphor of "wrecking ball hitting the canvas", and this 'messiness' of his artistic practice is what makes it so powerful when it comes to reawakening observes from their apathy. For this exhibition, he is presenting us with some examples of apotheosis in modern history, showing how political idealizations work in an ambiguous and unexpected way once they are displaced into an unfitting visual presentation.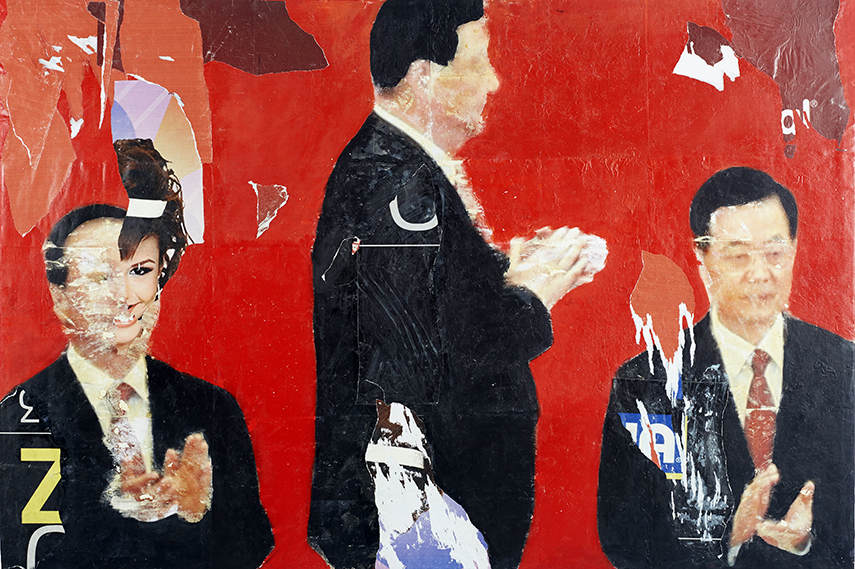 Apotheosis at Matthew Rachman Gallery
The Apotheosis exhibition hosted by Matthew Rachman Gallery in Chicago will be on view from July 31st until August 9th, 2015. The opening reception, with both artists in attendance is scheduled for July 31st from 5 pm to 9 pm. The price of the artworks on display will range from 2,400 to 12, 000 US dollars.
Sign up for My Widewalls free of charge and continue your journey through the world of contemporary art!
Featured images:
Spencer Hutchinson - Xi Rising - 2015, detail
Spencer Hutchinson - Strega - 2015 - Acrylic + street posters on archival inkjet print - 45 ½" x 37 ½" framed
Spencer Hutchinson - Cala Trava - 2015 - acrylic + street posters on archival inkjet print - 38 ½" x 29" framed
Cleveland Dean - Ab Uno Unum Fit - 2015 - acrylic + metal leaf on burned, distressed wood - 48" x 60"
All images courtesy of Matthew Rachman Gallery
Photo credit: Nathaniel Smith Photography