With a BFA from Rhode Island School of Design and MFA from Yale University, today David Benjamin Sherry lives and creates in Los Angeles. Sherry is an analog photographer and a dark room printer. He examines the historical genres with the inspirational articulation of photographic types and the creation of new forms of darkroom and print manipulation. The artist is represented by Salon 94, New York and OHWOW, Los Angeles. Permanent collections which include his work reside in the Saatchi Collection, London, Wexner Center of the Arts, Columbus, Ohio and Los Angeles County Museum of Art. His work has been shown in many influential art and cultural institutions. David Benjamin Sherry latest book Earth Changes has been recently published by Morel Books, London.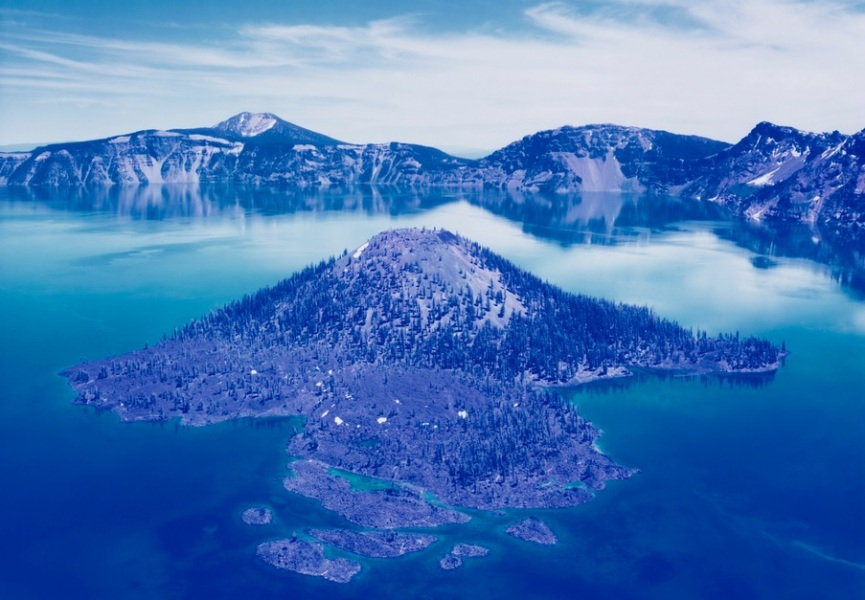 The Work of David Benjamin Sherry
Sherry uses 8x10 film negatives and analogue techniques and, taking up the roles of part-futurist and part-archeologist, creates a specific discourse with the constantly changing technological world of today. Objects of his work is reflected in the canonical genres: landscape, still life, the nude, collage and portraiture. The surreal and painterly nature of Sherry's colors contribute to the mesmerizing imagery which is created by the artist in the darkroom. Another aspect of the artist's work is the divers investigation of objects which can include rarely visited sites of the planet, on the one hand and a nude man in body paint, on the other hand. Certainly, one of the photographs which resonates noir romance is the image of two men kissing, covered in thick black petroleum – it is as though the artist whishes to investigate the landscape of the body and its changing nature.
A New Body of Work
Printed in the traditional Gelatin silver process, and juxtaposition of black and white works by Sherry is something that the artist does for the first time. The euphoric nature of the colors in his photographs is contrasted by the abstract black and white nudes. The one-of-a-kind vision which Sherry creates in his body of work is reflected in the mesmerizing imagery which is simultaneously a manifestation of a daunting world. Photographs of David Benjamin Sherry, which the artist had created in the course of the last two years, are on view at Danziger Gallery, New York from September 11th to October 25th 2014. Also, the artist's work will be a part of the exhibition FotoFocus, Cincinnati, this fall. Finally, the Climate Vortex Sutra exhibition will be on show at Salon 94 from September 7th to October 25th 2014.