San Francisco based 1AM Gallery is about to explore the world of colour in the forthcoming group exhibition CMYK. The exhibition will showcase new works by a trio of graffiti artists, exploring the themes of colour and particularly the use of CMYK. The subtractive colour model, CMYK, is famously used in printing and refers to the four inks used in some printing methods, cyan, magenta, yellow and key (black). K is used for black as the colour plates are keyed or aligned with the black key plate in the printing process and the word subtractive is used as the inks reduce light which would be reflected, subtracting brightness from the white background. The exhibition aims to contrast the infinite range of shades available to artists today by experimenting with simplified techniques and styles. Previous exhibitions at 1AM Gallery include the group show Inamorata and the joint show of Bask and Tes One, Side by Side.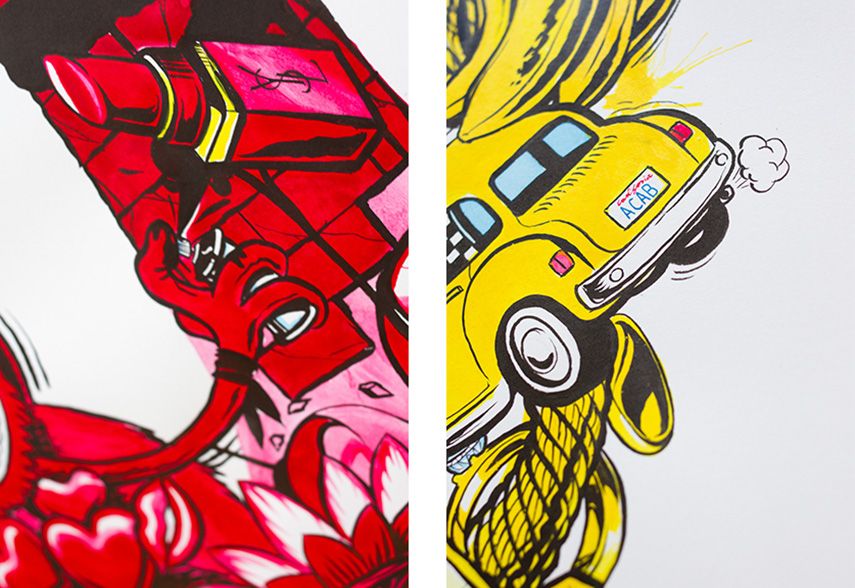 Limited Colour of CMYK
The theme of limited colour in the CMYK group show will be explored by a trio of graffiti artists, RPES, PEMEX and AMUSE 126. All three artists will be presenting new works for the exhibition, including one new artwork which will be limited to the use of one colour only. In simplifying one artwork to a single colour, the aim is to reflect the relationship that artist has with the colour, while also showcasing their unique graffiti and artistic skills with a limited palette. With each of the graffiti trio having their own distinct styles born from street art, the fascinating concept of limited colour behind the CMYK show at 1AM Gallery should throw up some interesting ideas and imagery. With demand in the art world for a vast range of colours and shades to be available, this group exhibition featuring RPES, PEMEX and AMUSE 126, strips graffiti art back to the basics, using CMYK for its universal understanding and to illustrate that colour is an essential element in promoting the message of artists. Explore more CMYK inspired work in Abstract Geometry.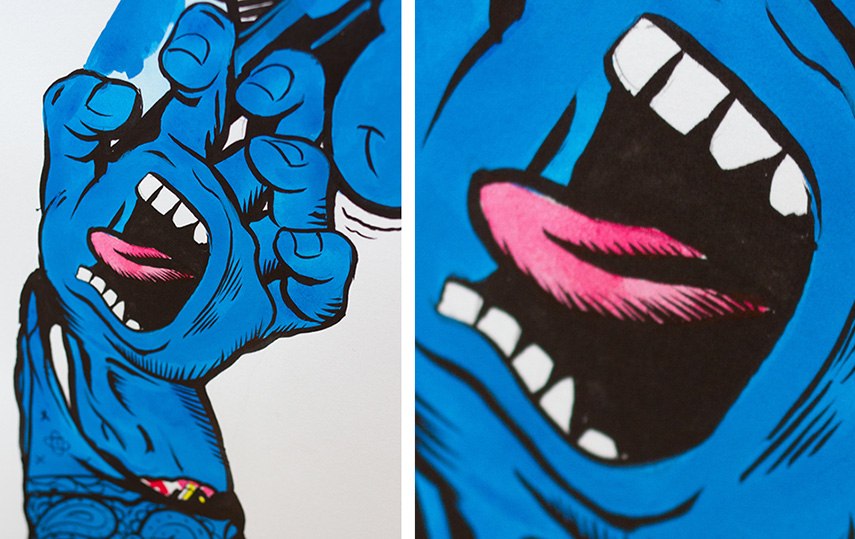 Graffiti Artists at 1AM Gallery
The trio of graffiti artists heading for 1AM Gallery in San Francisco are RPES, PEMEX and AMUSE 126. French born RPES produces work in classic graffiti style, developed from his love of graffiti writing, which he discovered in France during the early 2000's. In 2004 he joined the PMB Crew, travelling around Europe and beyond, leaving their distinctive mark. RPES now lives and works out of the Bay Area, refining his graffiti style in various cities and running the clothing line BROY. PEMEX has made a name for himself by being one of the most prolific graffiti artists in California, his work described as savage and unrelenting. The hard working PEMEX, who also works as a tattoo artist, is known for his old school style graffiti and urban murals which often contain humour and history related to himself. Self-taught graffiti artist AMUSE 126 has been honing his graffiti writing skills over the last 15 years, having started as a kid in Chicago. His stylish artwork combines abstract typography with illustrative designs. CMYK promises to be a fascinating exercise for this trio of graffiti writers, expect interesting and unusual responses to the use of limited colour.
CMYK, featuring the work of RPES, PEMEX & AMUSE 126 opens at 1AM Gallery, San Francisco, on 4th June, 2015 and runs through until 5th July, 2015. Opening reception Thursday 4th June, 2015, 6-30-9.30pm.
For all the latest exhibition news sign up to My Widewalls today!
All images courtesy of 1AM Gallery.