The perpetual questions that keep pestering us, always dwelling somewhere in the back of our minds, are being asked once again. This time by the Los Angeles based veteran graffiti artist and muralist, Mear One. Are we all just a part of a bigger historical identity, and if so, why haven't we been aware of it? Who, or what is responsible for our existence, and ultimately, to what end do we all even exist? These paradigms will be explored through the works of Mear One, in his new solo exhibition, under the name of Cognitive Dissonance at White Walls Gallery, San Francisco.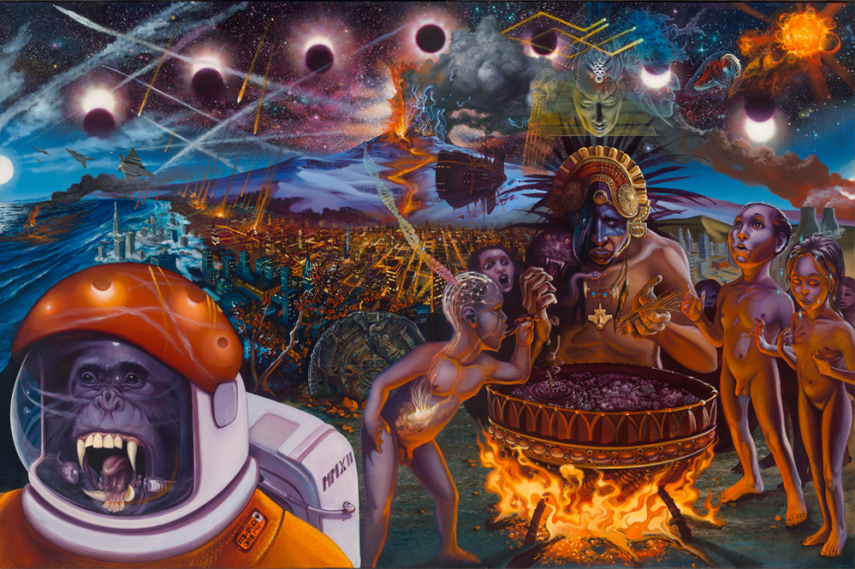 MEAR ONE - A Veteran with a Unique Amalgamation of Narratives
Kalen Ockerman, aka Mear One, considered by many as the most prolific LA's public muralist, gained early recognition for building the bridge between graffiti and fine art. A pioneer of the Melrose graffiti art movement from the late 80's, Mear One was the first graffiti artist to showcase his work at the infamous 01 Gallery on Melrose and 33 1/3 Gallery in Silverlake, the very same locations where Banksy had later debuted his first North American show. As far as the themes go, he is probably best known for a unique amalgamation of narratives such as philosophy, modern politics and ancient mythology. Through these juxtaposed subjects, he attempts to evoke an involved consciousness of the society, one being able to interpret the reality through a balanced dialogue between realism and the supernatural.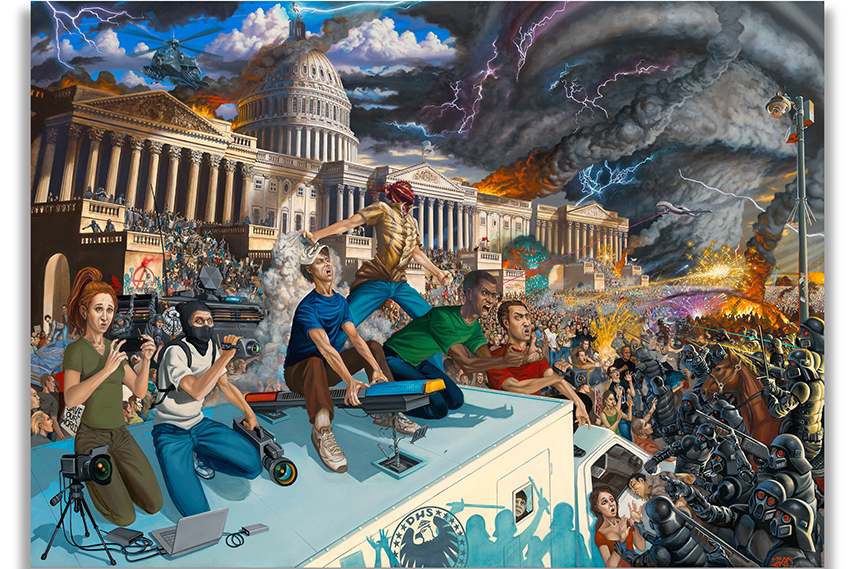 What Lies Secret Behind Our Vaults
It is not often that we get the chance to enjoy such exquisite eloquence straight from the source, so to paraphrase the words of the artist himself, it is the juxtaposed relationship between suppression and oppression that has left us disconnected from each other, not only as human beings, but disconnected from the universe and the teachings of ancient wisdom along the way. Mear One dwells on the question of what lies secret behind our vaults, and if we are ever truly to find out. The artist touches upon the idea of spirit linking, trying to say that a universal connection to a higher dimension and our liberation exist, somewhere within this context, which is yet to be explored. This concept is nothing new, as we are often reminded how the entire notion has endured throughout the history. Ultimately, Mear One suggests the conscious solid world is nothing more than temporal in our eyes, comparing it to sand castles which await the hands of consciousness to reshape its matter.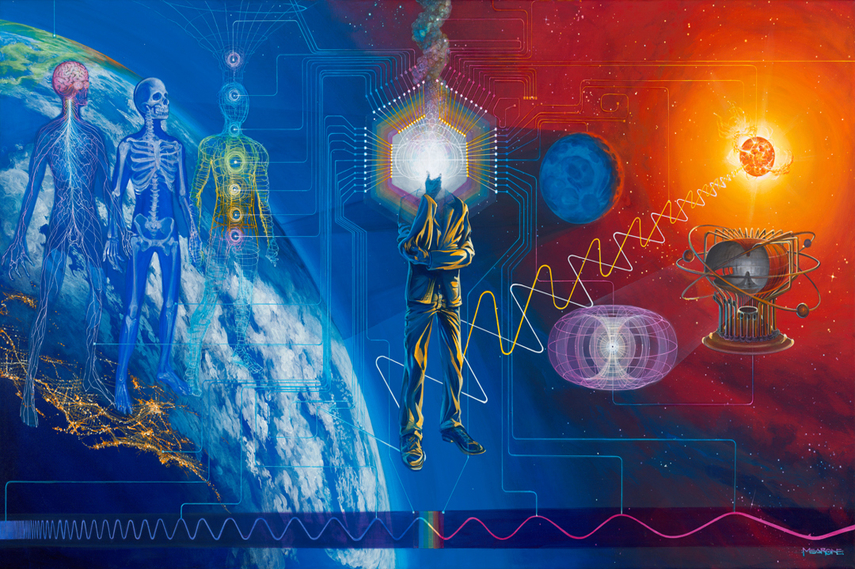 Cognitive Dissonance According to Mear One at White Walls Gallery
The audience will be given a chance to reinterpret the reality and intertwine the concepts of universal history with the understanding of ourselves, at Mear One's solo exhibition entitled Cognitive Dissonance, at White Walls Gallery in San Francisco. The opening reception will be held on Saturday, July 11th, 2015, from 7pm – 11pm, and it will be open to the public. Make sure not to miss this mind-bending event, for it will take you on a sublime journey through the conscious reality.
Experience art in a completely new way with a free sign up for My Widewalls!
All featured images courtesy of mearone.com
Mear One - Meeting Of The Minds, 2015
Mear One - Secret Society, 2015
Mear One - Dimension 2, 2015