Égrégore, an occult concept regarding a collective consciousness or "collective group mind", first was introduced by the French surrealist Pierre Mabille, but later was reappropriated by the other surrealists who charged it with strong subversive potential. Claude Gauvreau, French Canadian painter and poet, then expanded upon the work of Mabille, advocating obedience to our deepest corporal needs as a means towards Égrégore. It will be reincarnated once again with the latest exhibition at Yves Laroche, the largest group show at the gallery so far. The exhibition entitled "Égrégore" will run for the entire Fall/Winter season at Yves Laroche and consists of new works by a group of world's current most celebrated artists – and the gallery's personal favorites.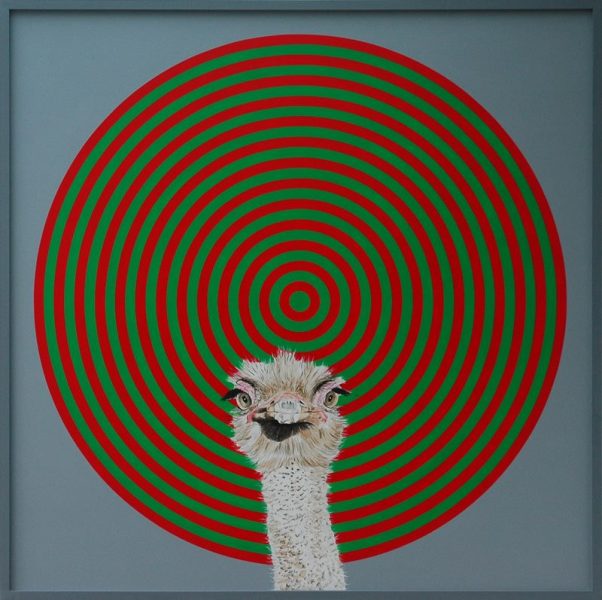 Different Worlds Combining
Just as the philosophy behind Égrégore is group consciousness, the artists invited to participate in the show are a unique group of people from different backgrounds and versatile styles, but gathered around one idea. Tattooing, graffities, comics, pop art, illustration and the world of surrealism are combined together and create an eclectic blend of cultural and artistic influences.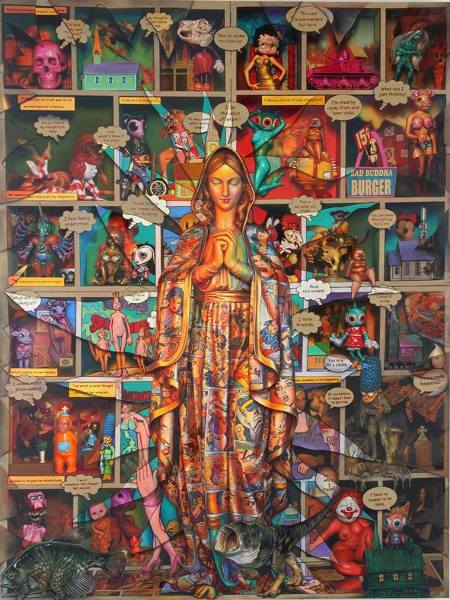 Artists
Over 50 international renowned artists will present their works, like Elizabeth McGrath's world of nature and consumerist society; Jean Labourdette's atypical characters that are somewhere between burlesque/circus art; art embodied in the travels and personal memories of Other (Troy Lovegates); emblematic and recurring motifs of Annie Owens; blended images of Phil Holt's fine art and tattooing; Chris Mars' wonderful use of creativity as a means of liberating the unconscious; colorful sculptures of AJ Fosik; works of street art legend Ron English…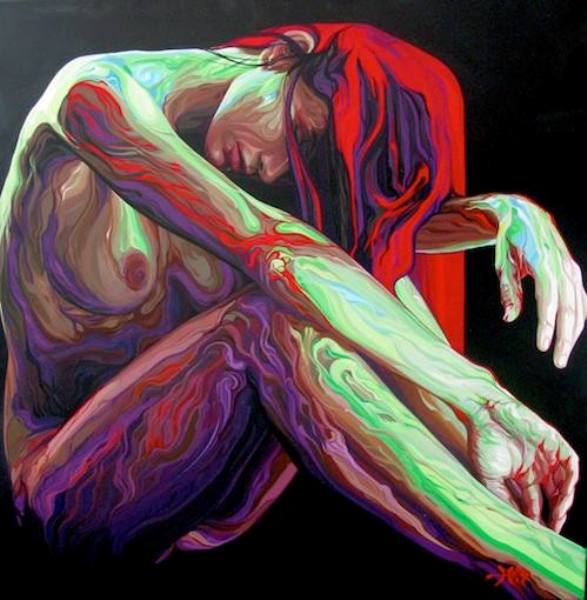 Yves Laroche's Favorites
The full list of participants includes SHAG, Van Arno, Anthony Ausgang, Liam Barr, Jonathan Bergeron, Cathie Black, Francois Bourdeau, Guy Boutin, Osvaldo Ramirez Castillo, Bruno Champagne, Etienne Chartrand (Nixon), David Choquette, Luke Chueh, Dave Cooper, Simon Couturier, Kevin Cyr, Dalek, Daniel Martin Diaz, Ron English, Francois Escalmel, Sam Flores, AJ Fosik, Jon Fox, Phil Holt, Jim Houser, Andy Kehoe, Jean Labourdette (Turf One), Kevin Ledo, Serge Lemonde, Chris Mars, Liz McGrath, Joel Nakamura, Other, Annie Owens, Michael Page, Kate Puxley, Souther Salazar, Lucien Shapiro, Amy Sol, Joe Sorren, Jeff Soto, Nathan Spoor, Gary Taxali, Jon Todd, Laurence Vallieres, Miss Van, Marin Wittfooth, Max Wyse, Jason Yarmosky, and Ravi Zupa.
Stop by Yves Laroche Gallery in Montreal for the opening on October 30th and get to know the wonderful world of "Égrégore". The show will run through December 20th, 2014.