Ghosts of Things to Come promises to be an exhibtion that will indeed show us the most current, cutting edge new tendencies in contemporary art. It brings together a collective of young artists who all come from an urban art background yet with a style also rooted in skilled representation of reality, no matter how deeply steeped in abstraction the final result sometimes may appear to be. The group was formed during David Monllor's travels around the world where he worked with, befriended, and exhibited with artists who proved to be kindred spirits.
Mainly serving as the curator of the show, David Monllor will also contribute with one of his pieces. Swiss contemporary autodidactic artist, he started creating graffiti early in his life, subsequently switching to oils and perfecting his technique to the point of having hyper-realistic portraits as his trademark.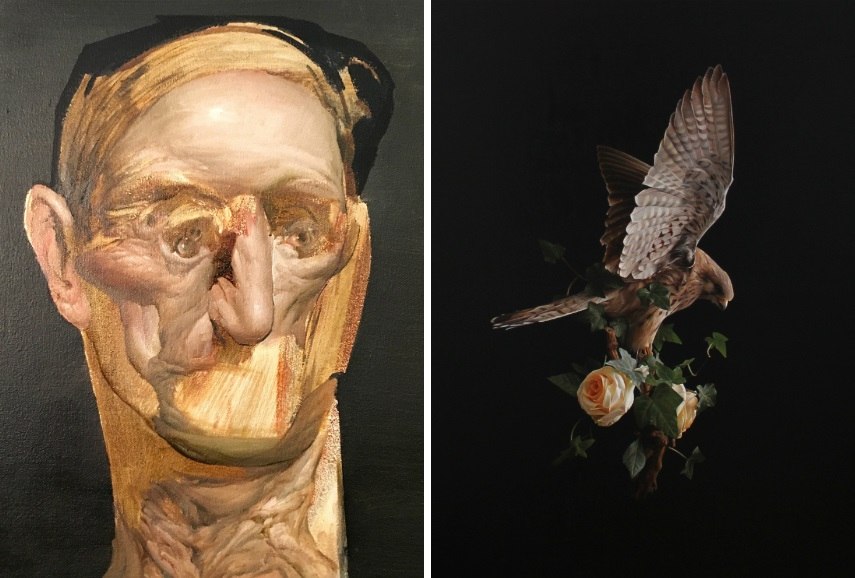 Realism With a Twist
Drawing on past experiences, memories and mental states, Benjamin Bjorklund's realistic yet poetic compositions have unique viewpoints, often focusing on the human face, or a single animal figure. Sometimes appearing almost surreal, these pieces invoke a mood, a time, an atmosphere, a state of mind.
On the other hand, Daniel Ochoa's work accomodates conflicting perspectives, suggesting a pluralistic viewpoint. By painting in layers, the artist stretches the expectations imposed on both abstraction and realistic representation. Cultural dichotomies melt into one another and reality becomes a sort of a caleidoscope, always different, depending on the viewer.
Andrew Hem, born in Cambodia but raised in LA, combines the influences of the rural animistic society of his Khmer ancestors with contemporary urban art scene. Much like Monllor, he too started with street art but quickly moved to figurative painting, developing his affinity for haunting blue tones and superbly depicted atmospheric effects.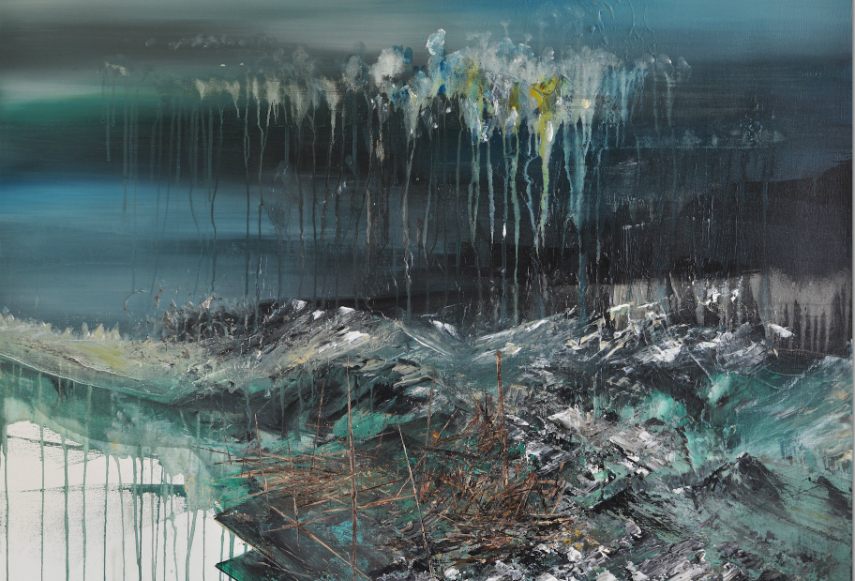 Street Art Taken One Step Further
Through his work as a street artist, David Stegmann explores the challenges of coexistence of humans and the natural environment. Partly apocalyptic and visionary, his almost surrealist work still draws inspiration from nature itself, with its seamless flow of the factual and the fantastic.
Robert Proch's outdoor frescoes of impressive size deliver an equally strong impact on the viewer. Figurative works skewed within geometric patterns and shapes suggest movement and tangible emotion through vivid colors, thus avoiding a gritty look but instead having an oddly clear outlook, no matter what aspect of the human condition they may cover.
Mostly having walls and tables serve as his "canvases", Spanish artist Sebas Velasco uses oil, acrylic, spray and pencil. Finding inspiration for his studio work in the city streets, he too bridges the gap between the traditional atelier and the whirl of the urban experience.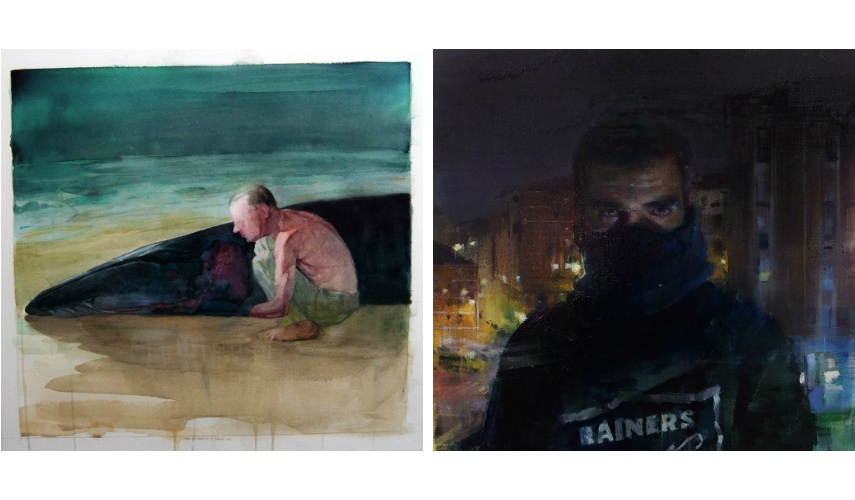 Ghosts of Things to Come at the Pretty Portal
The exhibition titled Ghosts of Things to Come featuring work of seven promising artists positioned between urban street art and traditional painting is to be held at the Pretty Portal. It will be curated by David Monllor, the artist responsible for the formation of this group of creative minds which includes Andrew Hem, Benjamin Bjorklund, Daniel Ochoa, David Stegmann, Robert Proch and Sebas Velasco. The reception on September 30, 2016 at 7pm will open the exhibition which will run until November 4, 2016. The art gallery Pretty Portal is located on Brunnenstraße 12 in Düsseldorf, Germany.
Featured images: David Monllor - Harmony (detail), oil on canvas ; Robert Proch - 'Til He Grows (detail), ink on paper, 2016 ; Andrew Hem - The Street Artist (detail), oil on canvas ; All images courtesy of the Pretty Portal gallery.