Some days ago, we have presented a detail preview of the Digard auction held on December 14th 2014. This week, Widewalls team brings you the results of the auction, showing the most interesting highlights, descriptions of particular lots and all the relevant figures. A large number of pieces have found new owners, some interesting artwork remained unsold and there was a fair share of exciting results…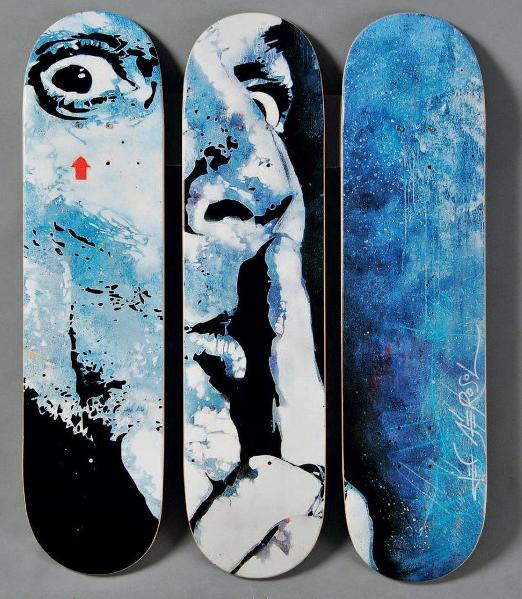 What do the Figures Say?
The December 2014 Digard auction results do represent an interesting set of figures to think about, especially for all those collectors following the market path of certain pieces. But, before we have a look at the artwork and the performance of the pieces by certain artists, let us have a glance at the big picture. Out of the total of 190 lots, 127 pieces have been sold (66.84%). A number of 62 pieces have been sold for a price which was over the high estimate. This represents almost 68% of the total pieces and 49% of the sold ones. 50 pieces (which is 39.37% of the sold lots) were sold for a price which is in the range of estimated values. Finally, only 12 pieces have been sold under the low estimated price (which represents 9.45% of all the sold pieces. All of this transpired into the total figures which go as following: total sum of hammerprices came to the number of €928,384, making the difference with the sum of high estimated prices (€1,393,850) to be 33.39%; however if we look at the sum of hammerprices of sold lots (€806,450) we have a positive difference of 15.12%.
The Great Seventeen and Other Highlights
There was a number of artist's whose pieces went for prices which were higher than the estimated high price. In this regard, the works of seventeen artists represent the highlight of the auction: El Seed, JR, Jeff Aerosol, Martin Whatson, Nick Walker, Miss. Tic, Keith Haring, Faile, Cope 2, Banksy, JonOne, Dran, C215, Inkie, Futura, Rammellzee and Shepard Fairey. Perhaps it is no surprise that the street art superstars' works such as those by Banksy, Inkie, Rammellzee, Futura, Inkie and C215, to name only a few, got sold for prices which in average higher than the high estimated prices. Also, not representing a surprise maybe, but nevertheless quite interesting facts: Jean-Michel Basquiat's Dr Jekyll / Mr Hyde 1931 went for €21,692 (had been estimated to go as high as €9,000); on the other hand, Keith Haring averages at 41.82% over high estimates (although his Untitled piece from 1986, which was estimated to go for a price between €200,000 and €250,000, didn't sell). As for the other unsold works, it's interesting that pieces by Futura (American Pie, 2010) and KAWS (Don't try this dance move…, 2007) didn't find new owners. Also, the Untitled bag piece from 2006 by Os Gemeos, estimated to go for a price as high as €45,000, didn't sell during the auction. Finally, when talking about the unsold pieces, when it comes to the most successful artist in number sold lots – Shepard Fairey – two Sid Vicious pieces from 2013 didn't find new owners…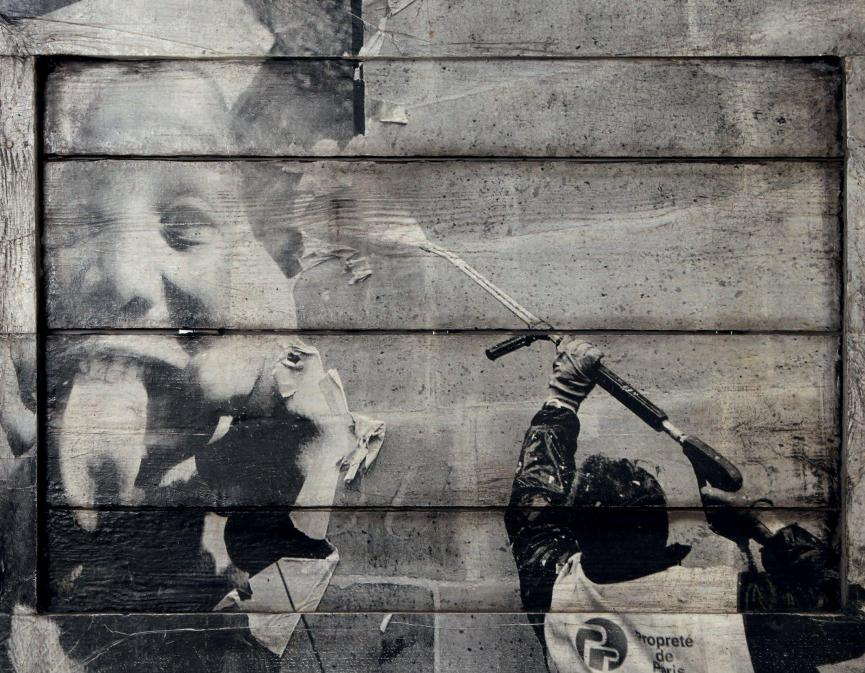 Shepard Fairey, JR, El Seed, Martin Whatson and Jeff Aerosol
When it comes to certain artists and pieces, we divert your attention to some of the instances of the auction which we found especially interesting. First up, and probably the most obvious, is the success of the Shepard Fairey pieces – most notably Peace Lotus (2008) and MLK - Martin Luther King (2004) which reached hammerprices of €24,244 and €26,158, respectively. Pieces by the famous photographer JR also exceeded their high estimated prices - Action in Kesennuma (2013) and Karsher (2007) were sold for €1,276 and €29, 986. The Untitled piece from 2012 by El Seed was also a major success, achieving the hammer price of €17,864 (the high estimate was €8,000). Set of beautiful skatedecks, titled Chuuuttt (2011) by the French urban artist Jef Aerosol, estimated to go as high as €700, reached a hammer price of €1,531. We finish with the info on the works by the talented Martin Watson. His Ticket (2012) achieved a price of €3,955, which is almost double of the high estimated price. As for Punk's Not Dead (2010), the hammerprice was €2,807, exceeding the high estimated price by 40.35%. Be sure to check out the detailed figures of the auction analysis on the next page!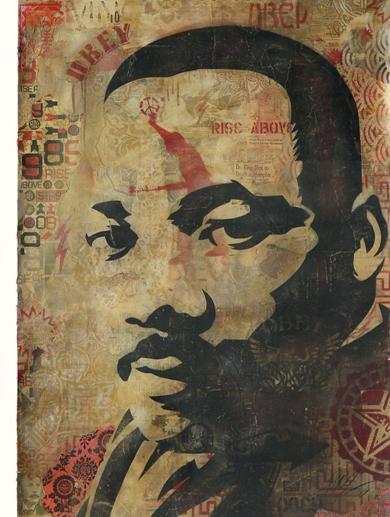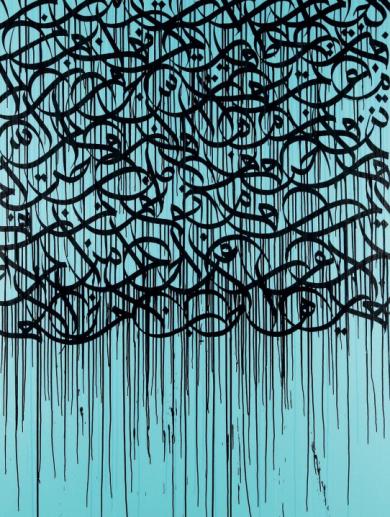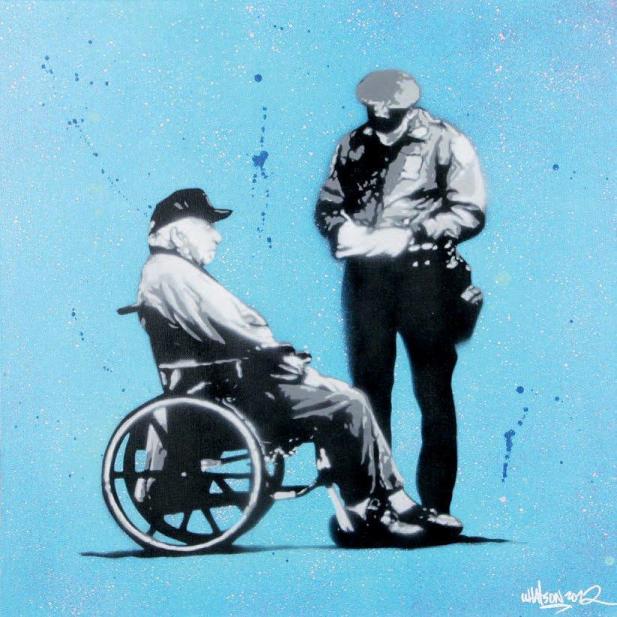 Featured image: Shepard Fairey - Peace Lotus, 2008 - detail
Detailed Auction Figures
Be informed about the vast field of Urban and Contemporary Art - sign up for My Widewalls FREE of charge and customize your profile in order to get detailed previews, analysis, news and featured stories!
Featured image: Martin Whatson - Punk's Not Dead, 2010 (segment)