Whether you are a casual collector or a legitimate owner of a gallery, art transportation is a crucial step of expanding your collection. Purchasing art is worth nothing if the piece doesn't arrive at your doorstep in the condition you bought it in. Although often overlooked and disregarded as a mere formality, art transportation can prove to be a true nightmare to inexperienced collectors. The fun can quickly be drained out of getting a bargain price when you realize that getting a piece from A to B has more variables than one can predict. When the time comes for you to actually consider transport options, you can go with hiring a professional service of some kind or, if you are feeling bold enough and the circumstances seem like you can handle them, you can transport the artwork yourself. However, a fair warning is in order - failures that occur doing improper art transportation may lead to your piece getting damaged or even flat out destroyed. So tread carefully and use clear judgment when deciding if you are capable of doing your own transportation.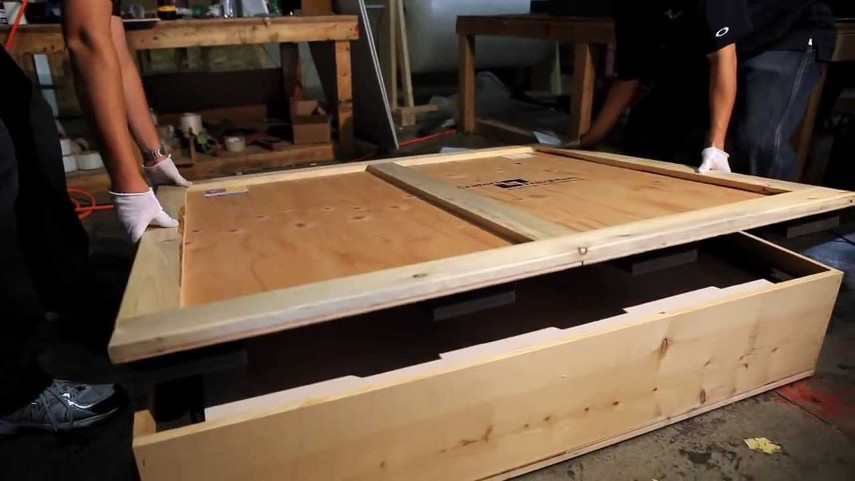 Your Art's Worst Enemy
So, remember the part where we spoke about failures during art transportation processes? This is the first thing you need to be acquainted with as you need to know exactly with what you are dealing with[1]. According to the Conservation Register, the biggest risks to works of art are breakages, tears, loose and missing elements, impacts and smudges. Other than these logical injuries to your art, you should also to account for fingerprints, cigarette smoke, cosmetics, various domestic chemicals, contact with foods, poor storage materials, damp air and even strong light. Of course, all of these potential risks do not apply to all artworks you might be transporting, but should still be aware of all the dangers. You also need to keep one other risk in mind - humans. Clumsy as we are, humans tend to accidentally break things or spill their coffee onto precious things around them, so, if possible, keep Murphy's Quantum Law in mind as well. By the way, the unpredictable factor of humans is referred to as a homo sapiens risk by the Conservation Register.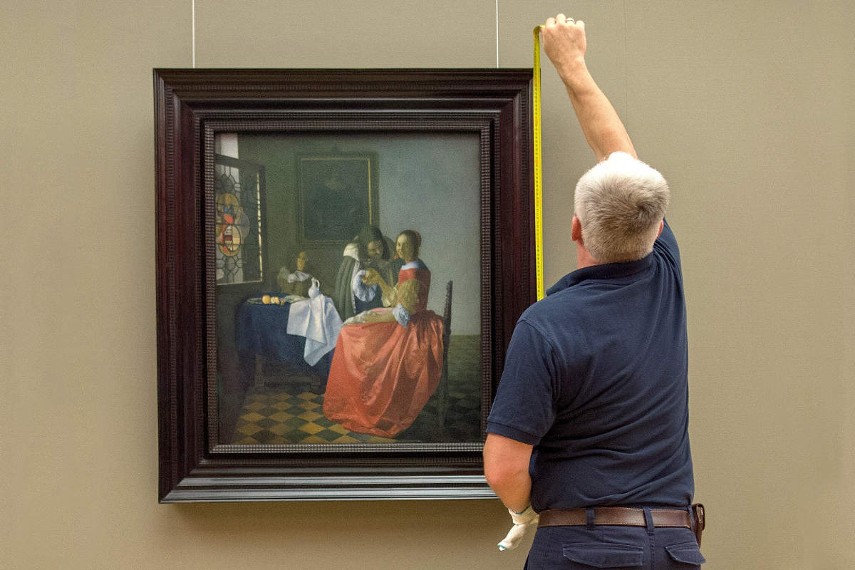 Packing Paintings
Let's say you are planning to transport a painting by yourself and not let professionals handle it[2]. The first factor that needs to be accounted for is whether you are transporting a framed or an unframed painting. Whatever of the two may be, you do not want to be directly touching the artwork - use tissue paper or photography white cotton gloves. If you are handling an unframed piece, wrap it in acid-free tissue paper. For additional protection against moisture, wrap the artwork in plastic as well. After that, you'll want to place a few layers of cardboard on both sides of the newly secured piece. Then apply the outside cover - take two pieces of corrugated cardboard, place the piece in between them and securely tape all sides. Of course, clearly mark the package as fragile.
However, if your particular case needs you to move a framed painting, you'll need a different game plan[3]. First of all, find a box or build a crate that the piece can fit in, with 3 inches of space available on all sides of the frame. Of course, you'll want to wrap the artwork in acid-free tissue paper in this case too. Then, wrap bubble wrap around the artwork, ensuring adequate coverage on the corners since they are most susceptible to damage during the transportation. After that, place a layer of foam on the bottom of the crate, creating a layer to rest the frame on. Pack all open areas surrounding the piece with packing material - the snugger the fit, the less the potential for damage. You can attach a handle to the top or side of the crate to make transportation easier. Clearly mark the package as fragile.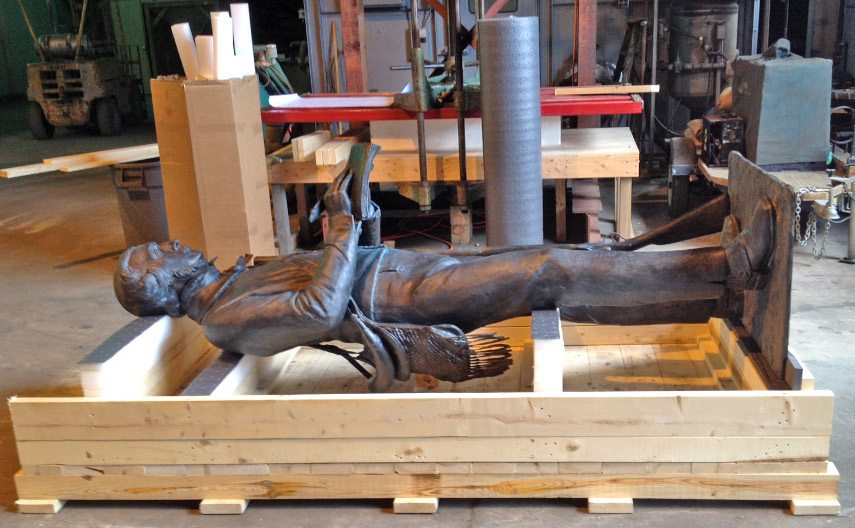 Dealing With Sculptures
Dealing with transports of sculptures is a lot trickier than the case is with paintings. There are many methods to pack them, but we'll go through the most commonly used one. Unroll the bubble wrap and place it around the upper half of the sculpture two times. Only wrap half of the sculpture at this time. Cut the bubble wrap and secure it with tape. Now overlap the top of the bubble wrap so it protects the top of the sculpture. Secure it with tape. Then, wrap the bubble wrap around the bottom half of the sculpture two times and make sure to overlap the bubble wrap in the middle slightly. Cut the bubble wrap and secure it with tape down the side and around the middle where the two pieces overlap. Now, overlap the bottom so it protects the bottom of the sculpture and secure it with tape.
Fill the crate up about 1/3 of the way with shredded paper. Make a hole in the middle of the shredded paper so you can set the sculpture down in the middle of it. Set the sculpture down in the shredded paper and fill the remainder of the box with shredded paper. Make sure you securely pack the shredded paper around the sculpture so no movement is possible during shipment. Tape the box closed and put the address on the label. Affix the shipping label to the box and place some tape over the shipping label so it does not accidentally get pulled off during shipping. Remember that you can't put enough Fragile signs on the crate in order to deal with the unpredictable homo sapiens issue.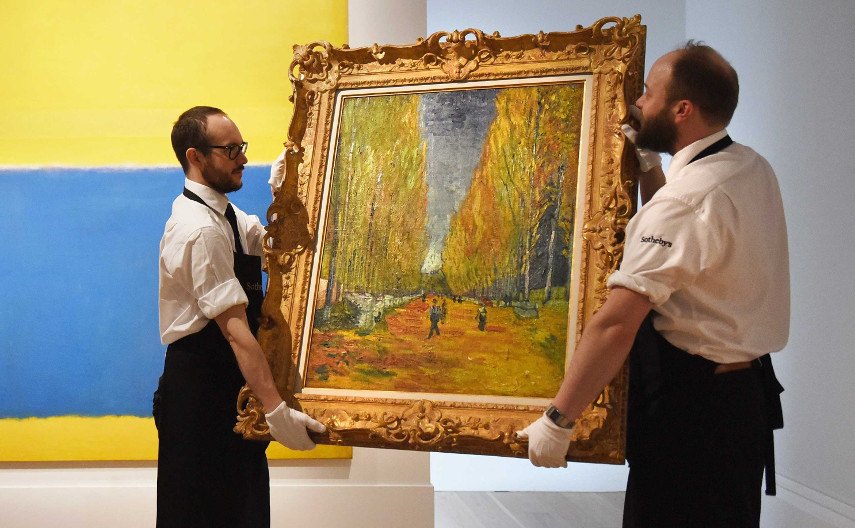 How to Transport Your Art - Transportation Services
So, your artwork is now safely encased in a styrofoam and cardboard package. Great! However, be aware that the risky part is not nearly done - in fact, it is just about to begin. Nearly all the dangers that threaten your piece will happen during the transportation stage, so be extra careful. We assume you'll have to actually drive the piece somewhere since you certainly did not go through the process of wrapping it just so you could carry the artwork from one room to another. The golden rule of transporting your art with a vehicle is: assume you will have to brake hard. Make sure your art won't flop around, or worse, become a missile if you stop suddenly. Slide the artwork against something solid in case you have to stop quickly. Bringing a blanket or pillow for extra cushioning is also recommended. Be aware that you can use a shipping process even if you were the one to pack the piece, but that is highly unrecommendable.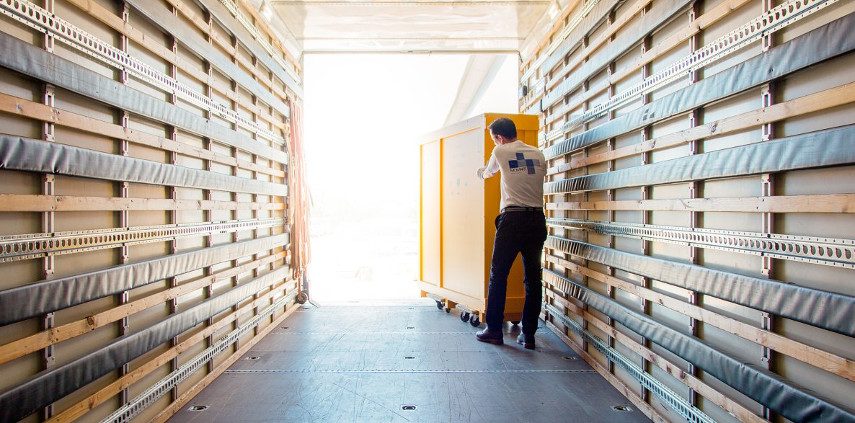 Storing the Piece After Transportation
After you've successfully packed and transported your painting to your new home, a local gallery or the neighborhood storage facility, the stakes just got higher. Don't relax just yet because it's easy to let your guard down. You need to remain cautious, gentle and diligent as you take it out and introduce it to its new surroundings. The same goes for unwrapping the artwork. If you are planning to keep the piece within its package for some time, keep in mind that you should to find an out-of-the-way place that's capable of taking adequate care of the piece. Never store artwork someplace dry or damp, remember to rack instead to stack and keep paintings away from fluctuating temperatures[4]. Remember that getting the piece from A to B is one thing - taking care of it once it arrives is a whole different ballgame.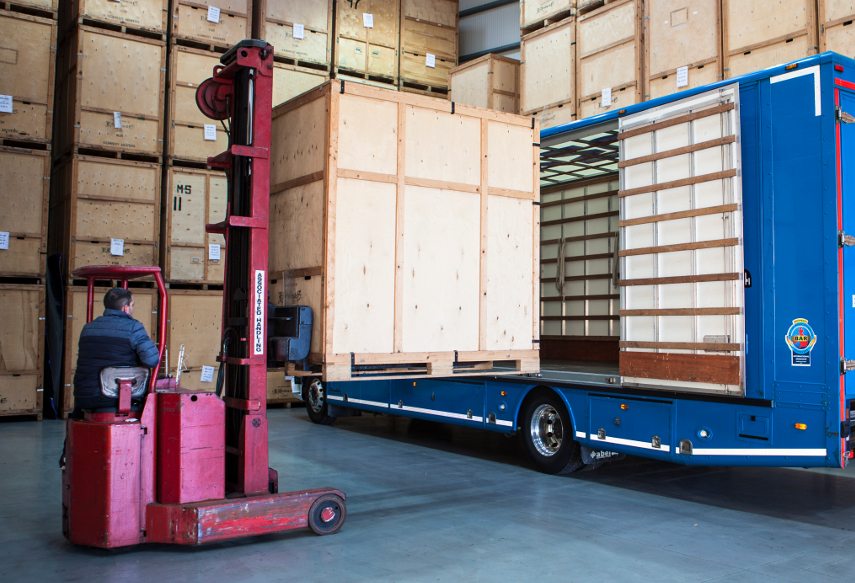 Consider Hiring Nearby Professionals to Do the Transportation For You
After reading through all of that, one could not blame you for not wanting to go through the risky process of transporting an artwork on your own. Keep in mind that hiring a professional carrier is always a viable option and you should definitely consider making a few phone calls. Factors that will help you decide whether you do or do not need a professional assistance are usually the distance of your transport and the size/weight of the artwork. Just use common sense - if it seems like you might not be able to handle it, you are probably right. There are many advantages to going with an art transportation service - beside absolutely minimizing the risk of damaging your piece(s), they will also offer to handle import/export documentation, they will have as much staff as necessary and they will take care of any unforeseen obstacle that comes their way, some of which you would not be able to take care on your own. Considering the scope of required services, finding such holistic art logistic companies is a difficult undertaking. In order to make life easier for collectors of all sorts, Widewalls has put together a list of logistic providers that carry out the highest standards of fine art transportation.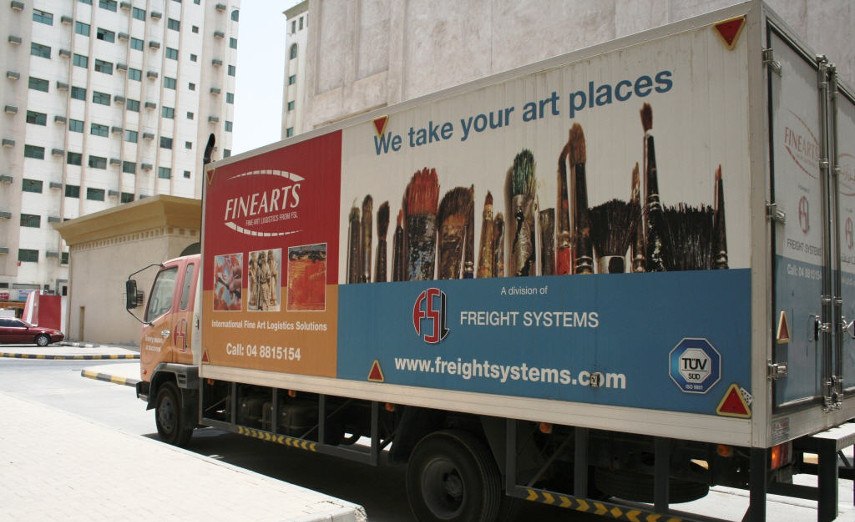 Fine Arts Logistics
Innovation and customization are key features of Fine Arts Logistics division. They offer complete solutions for transportation, packaging, import clearances and storage for all kinds of fine art collectibles. That's why some of the world's major galleries, museums and private collectors trust Fine Arts Logistics with their art. Their team of expert professionals ensures that your valuable artwork receives all the care, detailing and attention it deserves. Fine Arts Logistics prides itself for using only the best materials in the market during art transportation. All artwork are stored in specialized temperature and humidity controlled warehouses, equipped with security web-enabled cameras and close circuit televisions that provide clients with a 24/7 online surveillance from anywhere in the world, enabling them to constantly monitor and view their valuable art. World class infrastructure, facilities, packaging and transportation services make Fine Arts Logistics a very good choice.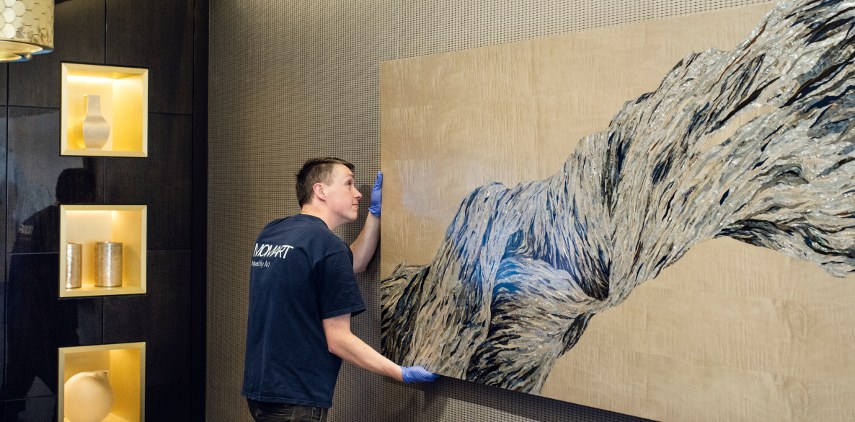 Momart
Established in 1972, Momart offers a highly efficient, individually tailored, specialist art storage, transport and installation service for collectors, galleries, museums and artists around the world. Their clients include those working in the contemporary and modern fields to specialists in classical antiquities and Renaissance masterpieces. Prestigious organizations and collectors around the world have trusted Momart to move their art for more than 40 years - respected galleries, auction houses, artists and museums, including world-renowned institutions such as the V&A, Tate, British Museum and the Royal Academy of Art, have all relied on Momart on many occasions.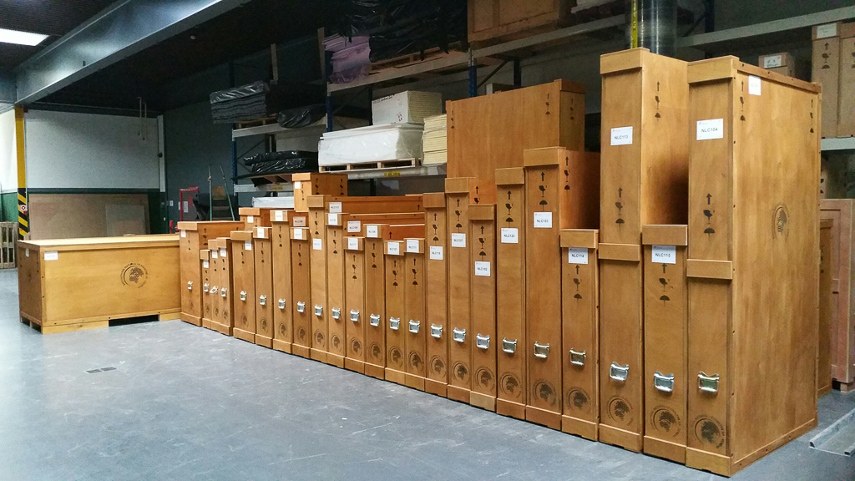 Natural Le Coultre
Natural Le Coultre (NLC) is one of the largest and oldest art logistic companies in the world. NLC was founded in 1859 in Geneva, where it split its business into specialized sub-companies. NLC Expositions focuses on transportation and management of exhibitions for galleries and museums. The second company branch, Fine Art Transport, was founded in 1989 and concentrates on providing services for collectors, auction houses and galleries. Natural Le Coultre offers storage services, packing in customized crates that match different needs, transportation and freighting by sea, land or air, and have interesting offers that include the likes of professional photographers, experienced restorers or specialized framers.

Artex
Artex is an American fine art handling company, servicing the museum and gallery sector as well as top private collectors. Artex has offices in Washington, New York, Boston and Fort Lauderdale. Their teams consist of artists, museum professionals and craftspeople, a versatile collection of specialists which allows Artex to provide a holistic service for their customers. Beside offering standard packing and storage services, Artex also specializes in conservation, so keep them in mind if you are looking for something down these lines.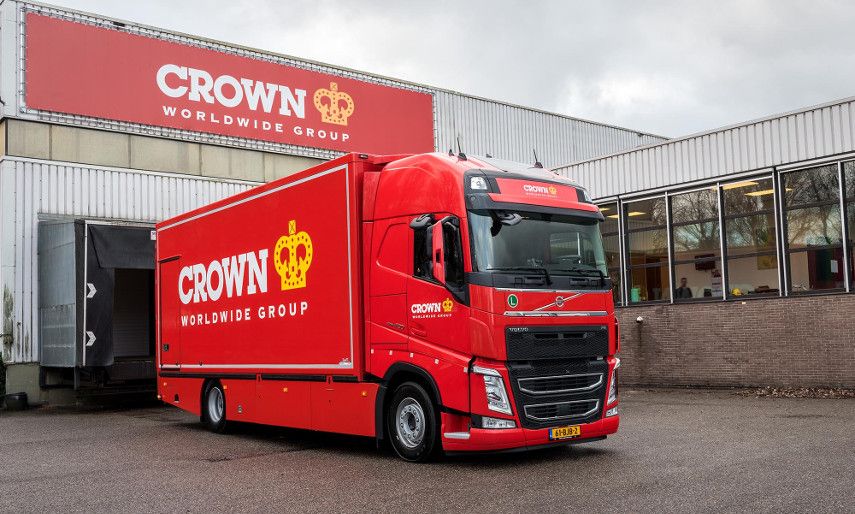 Crown Fine Arts Services
Crown Fine Arts mainly works for galleries and museums and handles large-scale relocation of art. The company also offers transport solutions for private collections. In recent years Crown Fine Art has merged with the following specialized art transport firms: Gerlach Art Shippers and Packers (NL), John Nurminen Prima (FI) Oxford Exhibition Services (UK) and Lavanchy (FR). The mergers resulted in offices all over Europe, worldwide reach and years of diverse experience.
References:
Featured images: Fragile, Fine Art Inside, via wp.com; Moving a Painting, via yourlocalmovers.com.au; Art Transportation Process, via squarespace.com. All images used for illustrative purposes only.