A Dutch illustrator, artist and gallery owner, Collin van der Sluijs translates personal pleasures and struggles in daily life into his own visual language. Through an instantly recognizable visual style, he explores our lives, but also society at large.
The artist's latest body of work will soon be on view at Vertical Gallery, in his third solo show with Chicago's premier urban-contemporary art gallery. Titled A Garden on Trust, the exhibition will present the category-defying artist's most ambitious and immersive collection to date, bringing together paintings and works on paper that reveal profound new depth and dimension in his dreamlike, deeply personal approach.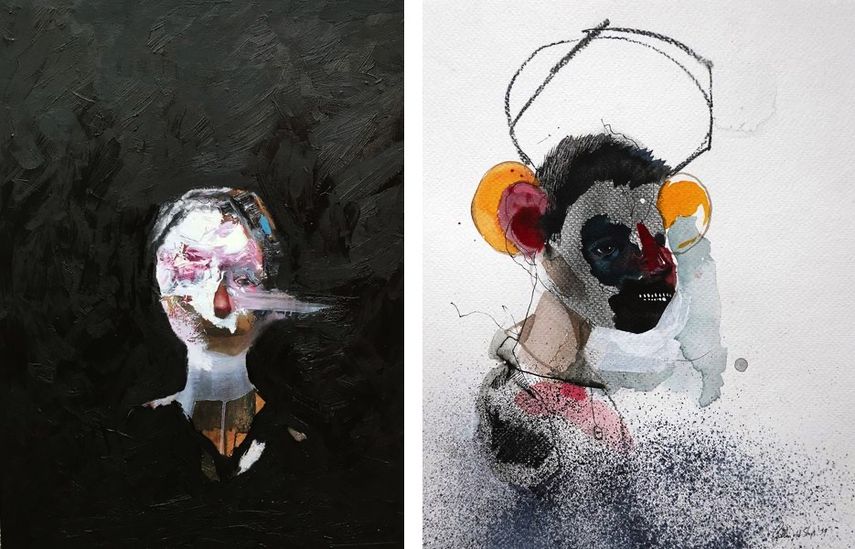 An Intense Show
Based in Maastricht, The Netherlands, Collin Van der Sluijs became immersed in art at a very young age, dedicating the adult years of his life to studying various art disciplines in different schools across the country. His practice reflects the breadth of influences and visual languages, often being described as a crossover between Street Art and Monet and Basquiat.
For this particular show, that the artist described as "intense", Van der Sluijs has prepared three intricate, giant-scale canvases, one a jaw-dropping 7.5 feet by 7 feet. As he explained, he wondered what would it be like to work on a few big paintings for years.
Back in the 1600s and 1700s, artists spent a year or 18 months on large still lifes, so why not give it a try?' It took me a year and a half to complete the detailing and layering. It's technically very challenging — and I like challenging.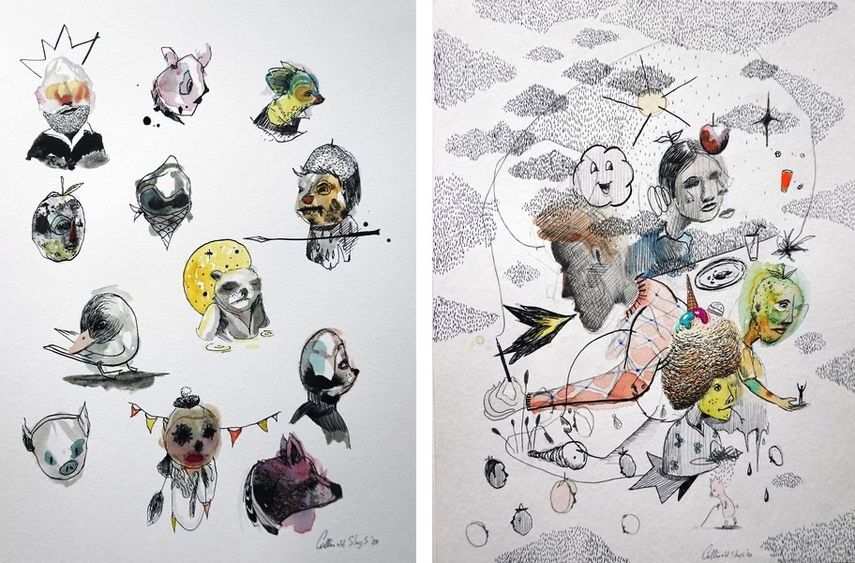 Interweaving Personal Stories
Executed in a rich color palette and vibrant brush strokes that draws from the Dutch masters of centuries past, these new works also combine childhood influences including graffiti art, vintage Teenage Mutant Ninja Turtles comics and the exotic birds that populated Van der Sluijs' grandfather's aviary. Once again the artist translates his personal stories into truly complex works.
As he explains, the titled itself holds personal meaning as well, reflecting his experience and bond with the Vertical Gallery.
The garden is the gallery space. I never had the trust in other galleries that I have in Vertical. In my opinion, a "garden of trust" is what a collaborative project with a gallery should be.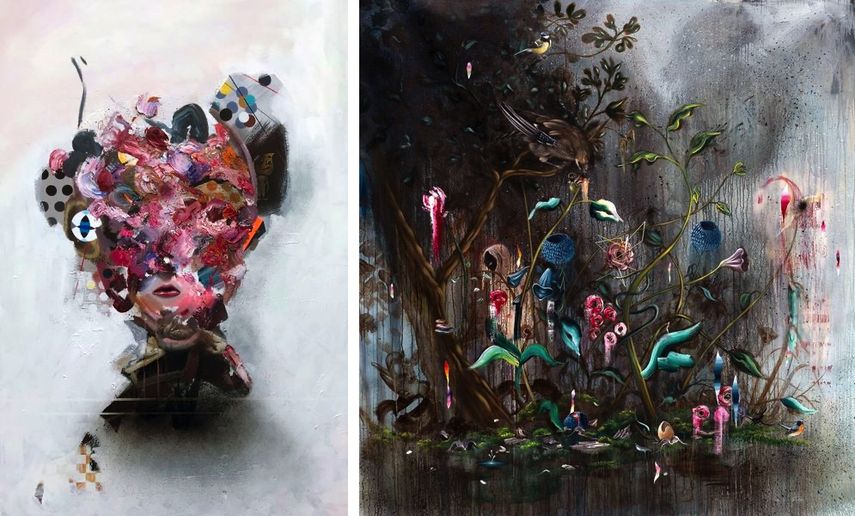 Collin van der Slujs at Vertical Gallery
The exhibition A Garden of Trust will be on view at Vertical Gallery in Chicago from July 11th and August 1st, 2020. The exhibition will kick off with a special opening-day event taking place at the gallery on Saturday, July 11th from 11 a.m. until 6 p.m.
Featured image: Collin van der Sluijs - Garden of trust (detail), 2020. All images courtesy of Vertical Gallery.