A renowned painter and illustrator, Dutch artist Collin van der Sluijs spent a total of twelve years studying to become the master that he is today. Each of these formative stages, from professional old painting techniques studies he undertook in Goes, in his homeland Holland, to graphic education and illustration in Boxtel and Breda respectively, contributed to the evolution of a particular talent. Did we also mention he started writing graffiti at the age of eleven? Colin van der Sluijs's art has been shown in galleries around the world, but never in the United States - until now. The honour of presenting the American audience with his remarkable works went to the iconic Vertical Gallery in Chicago.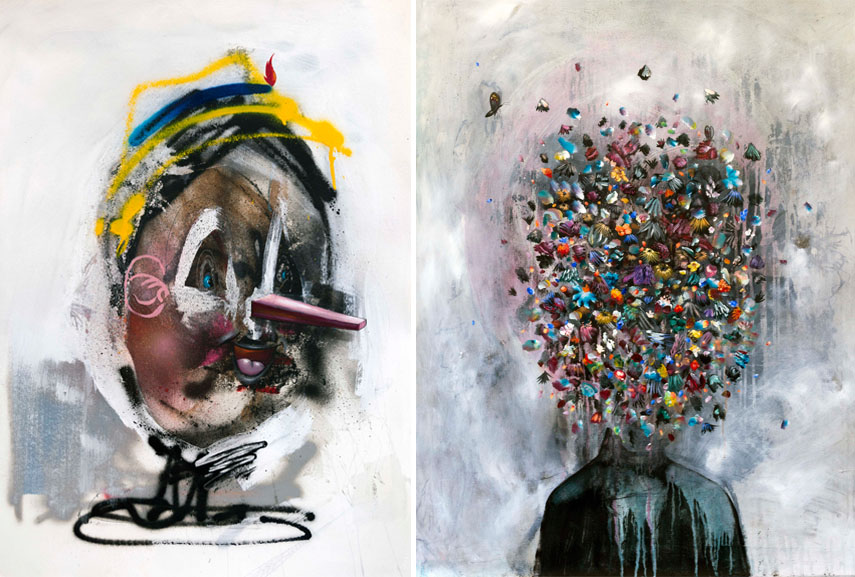 Luctor Et Emergo
The title of Colin van der Sluijs's debut show in the USA comes from a Latin motto "Luctor et Emergo", translating to "I struggle and emerge." What's curious is that this particular phrase seems to be rather popular in the Netherlands: many Dutch pupils learn them early on during their education, as they're taught to expect to suffer misfortunes, but that they should put up a fight to overcome these challenges, instead of accepting defeat; it is also the official maxim of the province of Zeeland, whose occupants had to wage against the rising sea levels for many centuries. Yet, it seems that the origin of "luctor et emergo" dates back to 1585, when the British Queen Elizabeth decided to support the Dutch in their revolt against the Spanish rule. Today, the slogan will encompass the new body of work created by Colin van der Sluijs, which will emerge in Chicago's urban and street art hotspot.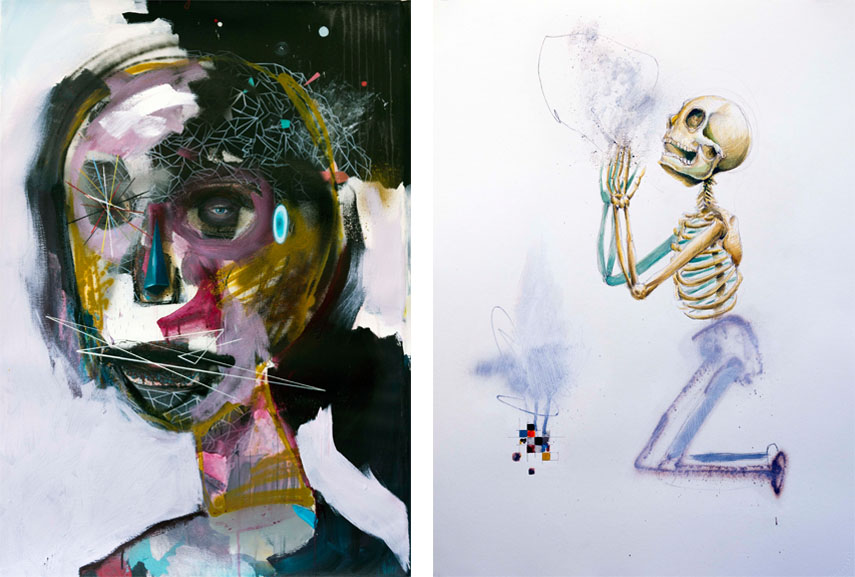 The Dream of the Everyday
Because of his rich academic background, Colin van der Sluijs manages to implement various artistic techniques into his works, thus creating multiple layers of both physical and metaphysical manner. Drawing inspiration from the personal pleasures, but also struggles of the everyday life, the artist tries to find the understanding of the things and situations he encounters. In many of his works we see animals, whose behaviour is often juxtaposed with that of the humans, which in the humble opinion of Colin van der Sluijs are quite similar to one another. For him, art can be found anywhere in life, whether in the present or the past, which can be reflected in references to the digital times that we live in, or scenery from his own childhood, for instance.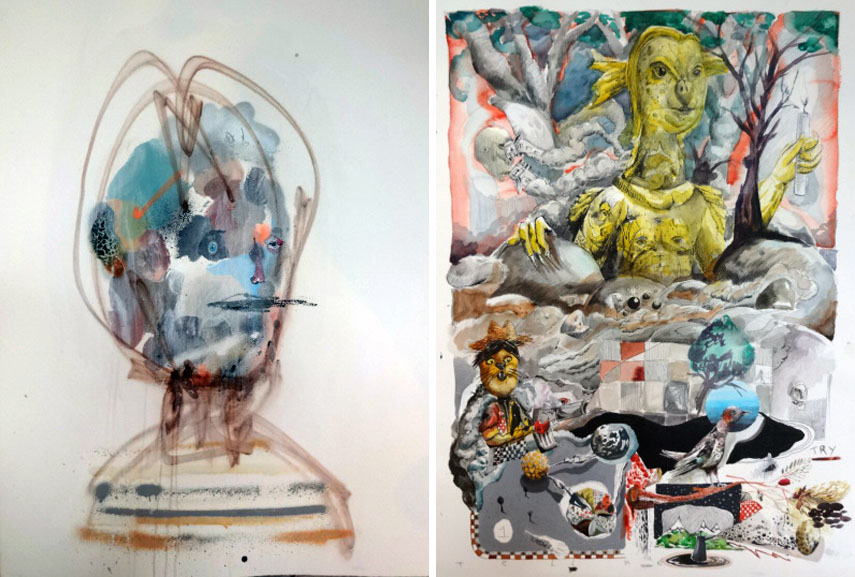 Collin van der Sluijs Exhibition at Vertical Gallery
Intriguing and alluring, the art of Collin van der Sluijs floats somewhere between the surreal and the abstract, soaked in symbolic elements and dream-like landscapes. Like twisted fairy tales based on reality, these paintings fascinate and draw us in immediately, making us wonder, question, reflect on the complex stories behind them. Luctor Et Emergo, an exhibition of works by Collin van der Sluijs, will be on view at Vertical Gallery in Chicago, USA, from May 7 through 28, 2016. The opening reception is scheduled for May 7, from 6pm to 10pm, in presence of the artist.
Featured image: Collin van der Sluijs in the studio, 2016. Courtesy of Patrick Dreuning. All images courtesy Vertical Gallery.