One of the leading galleries of New York City, Sandra Gering Inc announced a new exhibit by Todd James, opening on Thursday, February 27. This show will be the third solo exhibition for the artist with Sandra Gering Gallery, and it will showcase latest vivid works of the artist inspired predominantly with women. The show will run all through March, ending on the 29 day of the month.
Todd James prepared a series of canvases depicting various women with his signature style. There can be found strong female characters, coquettes, lovers or other figures of imposing womanhood, all of which have been appearing throughout his oeuvre since the early days. These genre scenes of exploding color represent women in different moods and modes, excited or aloof, generally underdressed and painted with a healthy dose of humor. Femininity presented in this playful way can be perceived as a leitmotif of Todd James' artwork, that has been bringing his pieces filled with both comedy and tragedy into balance. Suggestive as much as symbolic, works from this series are vivacious, although sometimes having a rather dry undertone. The representational in his paintings is often diluted with abstraction or transposed into surreal scenes where women are fused with other forms. The overall impression is of a overtly expressive work, dressed in hard or fantastic air, which is a characteristic unmistakably related to the painting of Todd James.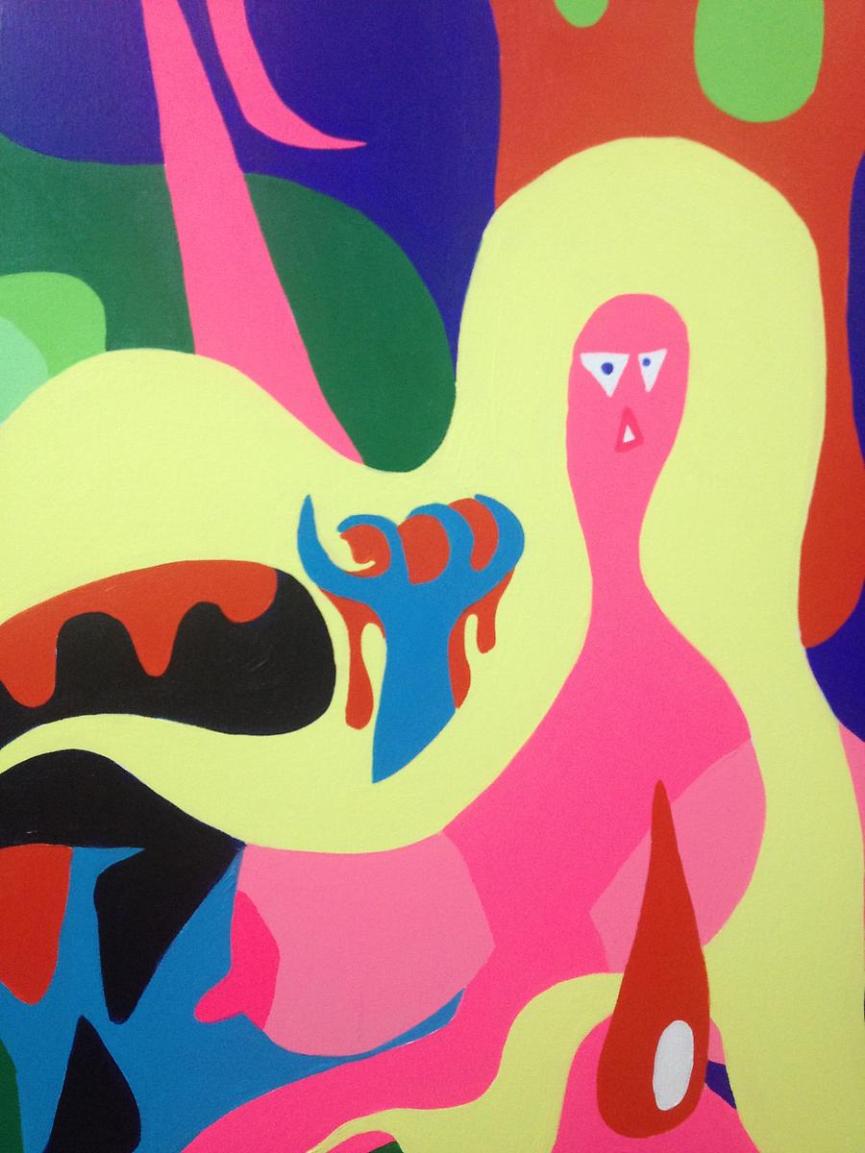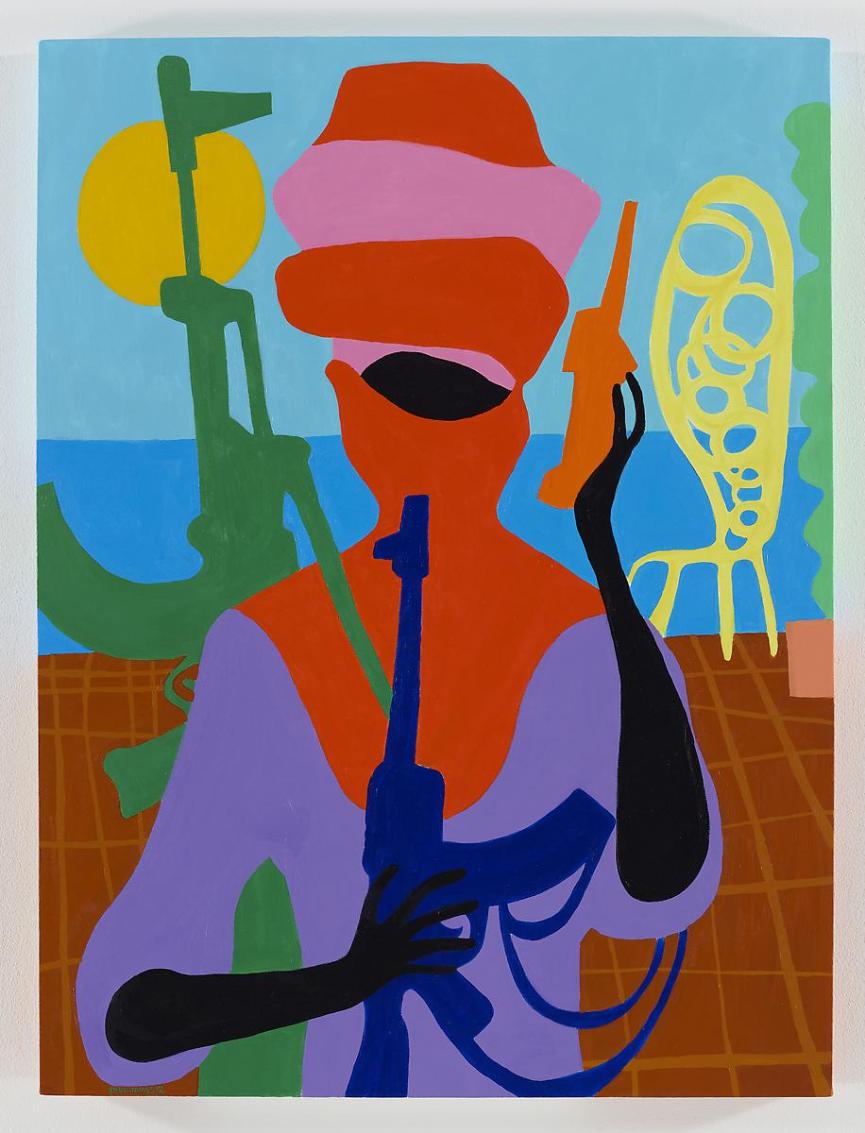 TODD JAMES
Todd James was born in New York in 1969. He started writing graffiti in the New York subway, as many artists of his generation did, but eventually he took his work to studio and more conventional spaces. He has been exhibiting internationally since 1998, and today he is an acclaimed artist worldwide. He was one of the creators of the influential Street Market exhibition at Deitch Projects in New York, which was then presented at Venetian Biennale in 2001. He continuously evolves in his work, which now expands into both fine and commercial art, including costume design, installations and work related to music and TV. His major activity has been painting since 2007, and he exhibited internationally at some of the most important contemporary art venues of the globe, including Institute of Contemporary Art in Philadelphia, the Tate Museum in Liverpool, the Parco gallery in Tokyo, the Yerba Buena Center for the Arts in San Francisco, Colette concept store in Paris, Lopez galleria in Madrid, and Lazarides gallery in London. Todd James lives and works in New York and is represented by Gerine Lopez Gallery in NY and V1 Gallery in Copenhagen.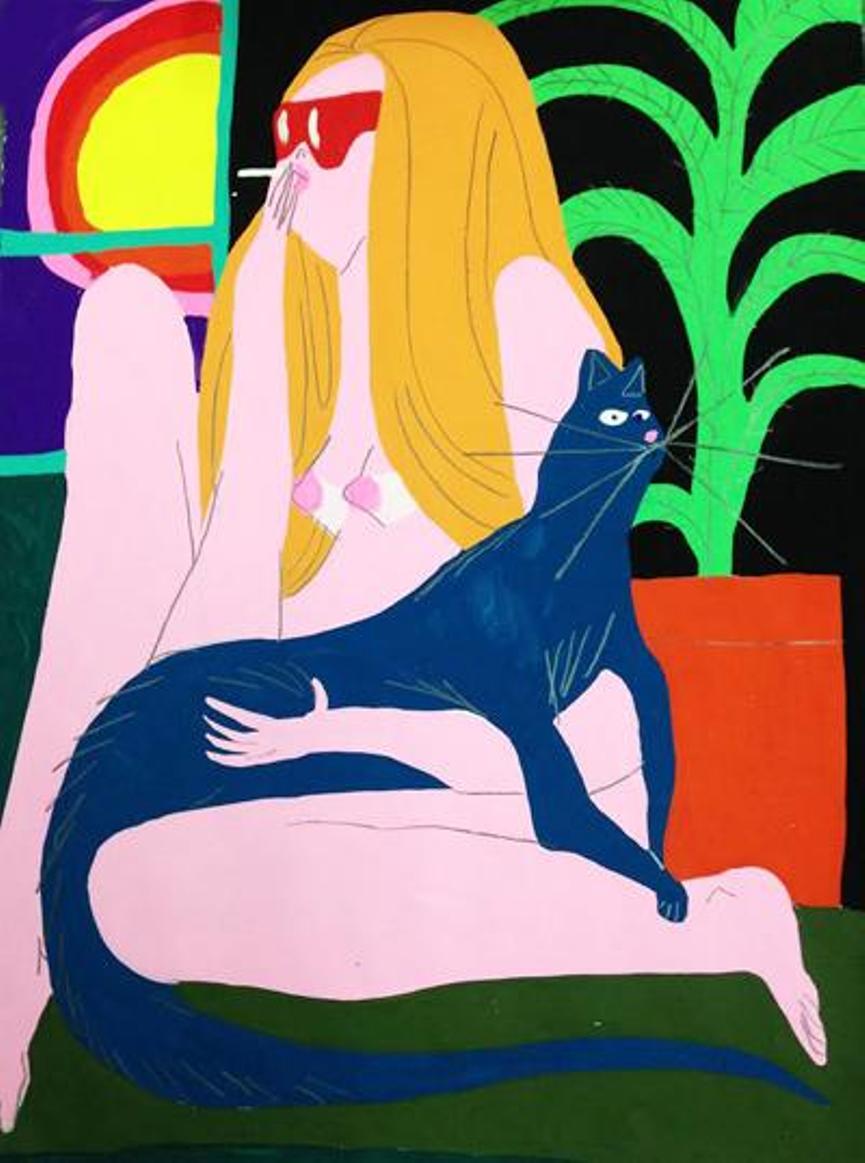 Sandra Gering Gallery
Sandra Gering Gallery has been present on the art scene for over 25 years. It influenced the art market in New York and wider, and it has been representing some of the most interesting figures in contemporary and urban art today. Some of the artists at the gallery are Janine Antoni, William Anastasi, Xavier Veilhan, John F. Simon, Jr., KAWS, Leo Villareal among others. Today, the gallery is also involved in numerous project activities, still promoting emerging and mid-career artists from around the planet.