The Hamburg-based Stern-Wywiol Gallery is probably the only gallery in the city with a special focus on three-dimensional art. The founders of the gallery, renowned businessmen and art-lovers from Hamburg, Volkmar and Torsten Wywiol, devote themselves to the promotion of artists and creative people, and offer them a platform to present their creativity.
Since 2012, the year when the gallery was founded, Christina Dickel, M. A. and Dr. Kathrin Reeckmann developed the gallery program, which currently represents thirteen artists and one artist-duo, covering a wide range of styles and concepts, from new-comers to internationally established artists.
Their current exhibition, Farbrausch (Color Rush), shows abstraction embodied in industrially manufactured materials. Three acknowledged German artists, Dieter Balzer (presented for the first time by the gallery), Jürgen Paas, and Willi Siber, come together in this show to reveal new aspects of abstraction in three-dimensional art.
Their artistic exploration in material, form, and color lead them to very different results; presented in one exhibition, their statements receive even more strength through the enriching environment of an artistic dialogue.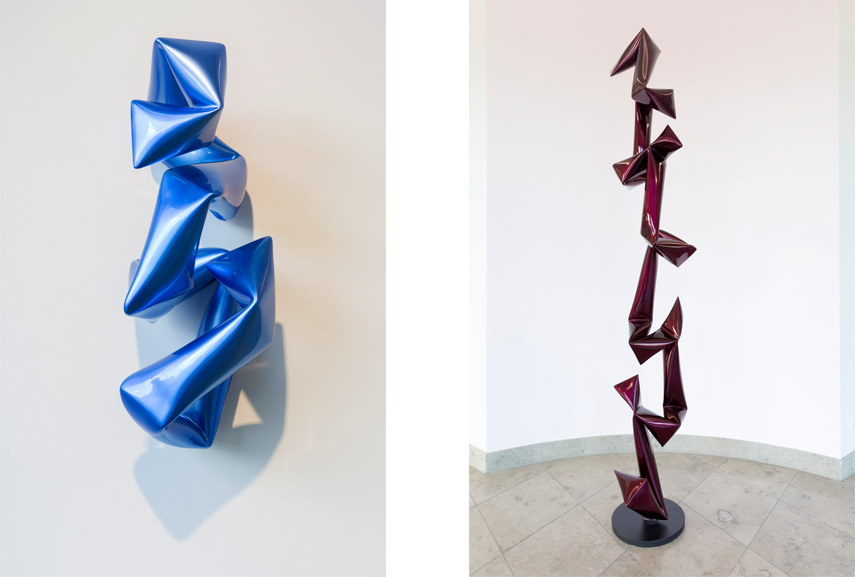 Farbrausch - The Participants
Dieter Balzer, born in 1958 in Neuhofen/Pfalz, first studied philosophy and art history, and then switched to studying Fine Art in Great Britain and Norway. He creates strictly geometric, architectonic wall objects or sculptures from MDF sheets. He follows the tradition of Concrete Art. His objects receive color through a tinted plastic film, which builds up patterns that are often contradicting to precise MDF constructions. Their strict and clear geometric form and vibrant color jointly create a kind of a visual illusion.
Jürgen Paas was born in 1958 in Krefeld, and received his artistic education in Germany and France. In this show, he presents his very new TARGET series. PVC bands form spirals, which represent either wall-objects or flat floor-objects, on which you may even dance with your bare feet but first when an artwork arrives at your home, so the artist.
The artist fundamentally devotes himself to the tradition of Minimalism; his work is always in clear form. On the other hand, his work is full of emotion and spontaneous associations merging with psychedelic experiences.
Willi Siber, born in 1949 in Eberhardzell, studied in Stuttgart and is represented in art collections all over the world. His works are highly artistically and technologically complex, mixing up geometric and organic forms. They seem to depict the hidden mysteries of microbiology and complicated mathematical models.
As for his artistic style, he could be defined as a Baroque Pop-Art artist. Willi Siber works extensively with enamel paints, pigments, steel, and epoxy resin, revealing new features of these materials. Playing around with high-tech, Siber points to the unlimited technical possibilities of our age and to its subtle and still harmonic poetic features.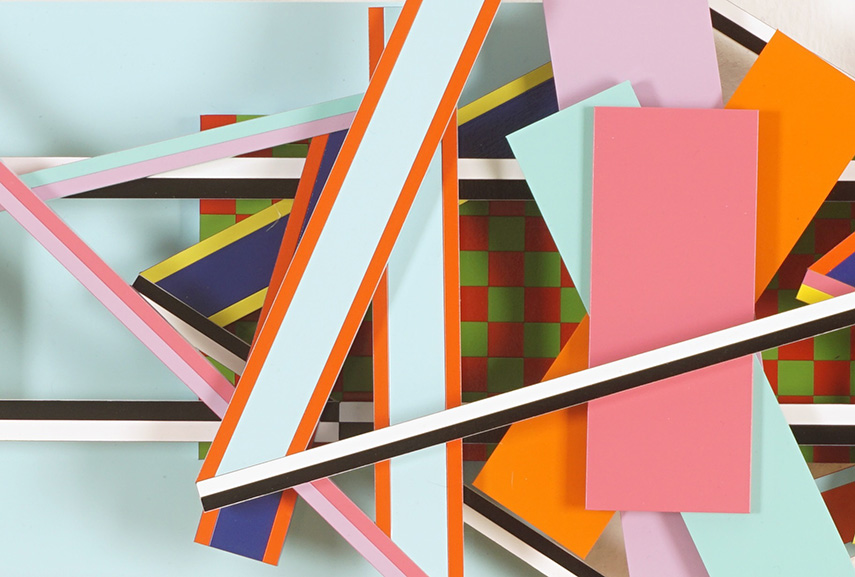 Color Rush at Stern-Wywiol Gallery Hamburg
Balzer, Paas, and Siber create another kind of reality altogether, transposing a viewer into a real color rush.
Their works, perfect in form and aesthetics, are filled with meaning. They have so much in common yet they still remain different.
The exhibition runs till November 25th, 2017 at Stern-Wywiol Gallery, Hamburg.
Written by Daria Elagina.
All images courtesy the author.