As the deadly strain of the coronavirus, also known as COVID-19, continues to spread across the world, many are wondering how will our world look like after the pandemic is over. The deadly virus is causing the biggest disruption in decades to countries across the world, threatening to change the economic and financial order forever.
More than 40 street artists, from Peru to Australia, China, UK, Brazil, and even India, are joining together around the art campaign Color4Action to support the fight against the virus. United by Yourban2030 – a non-profit founded in Italy by Veronica De Angelis, a new international outreach now landed in the USA thanks to Frank Ferrante of the Ferrante Law Firm.
Created in partnership with the Dorothy Circus Gallery, the campaign seeks to raise funds to help not only hospitals and doctors all around the world, but also all those associations and NGOs involved in the post-Covid emergencies, involved in helping those in need. Aiming to bring street art in quarantined people's houses, the campaign will offer 40 coloring pages exclusively designed by great artists.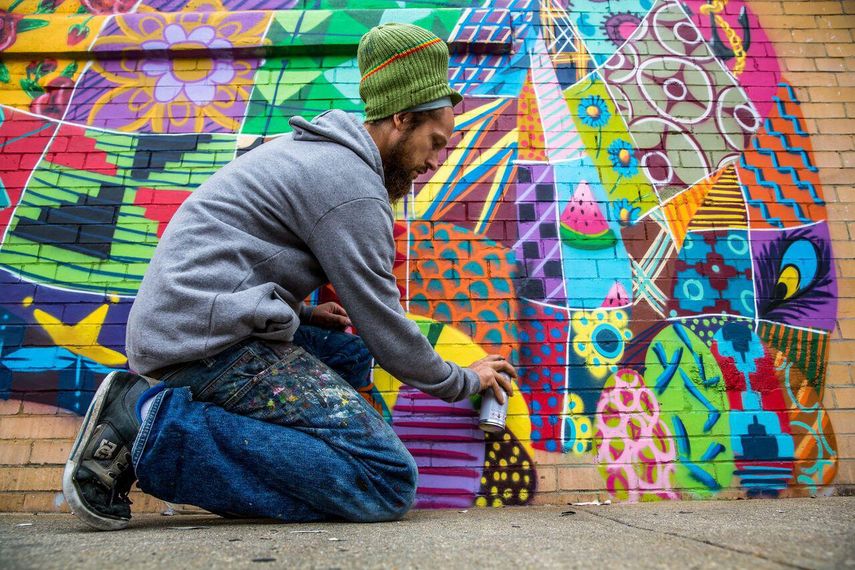 Color4Action Campaign
The Color4Action campaign will include a range of associations and NGOs involved in the post-Covid emergencies, proposed by the artists themselves. The list includes Word Save World, committed to distributing emergency kits and first necessity goods to those living in the Cidade de Deus favelas in Rio de Janeiro, suggested by Max Papeschi and other Brazilian artists; or the Nashulai, in support of the Masai population in Kenya, suggested by Louis Masai; or the Bronx Arts Ensemble, proposed by GioRomo; or the Italian hospitals Sacco in Milan and San Gavino Monreale in Sardinia, proposed by Italian artists Iena Cruz and Giorgio Casu, now residing in New York.
To take part in this global action, you can donate a value that you choose to one of the organizations featured in the list. After the donation, you can download your copy of black and white artworks from the Yourban2030 website, color them and then submit them via send@yourban2030.org. Works selected by the artists themselves will be featured in the first worldwide street art Coloring Book, a unique publication that will attest how art can heal the spirit and give birth to new paths of international solidarity.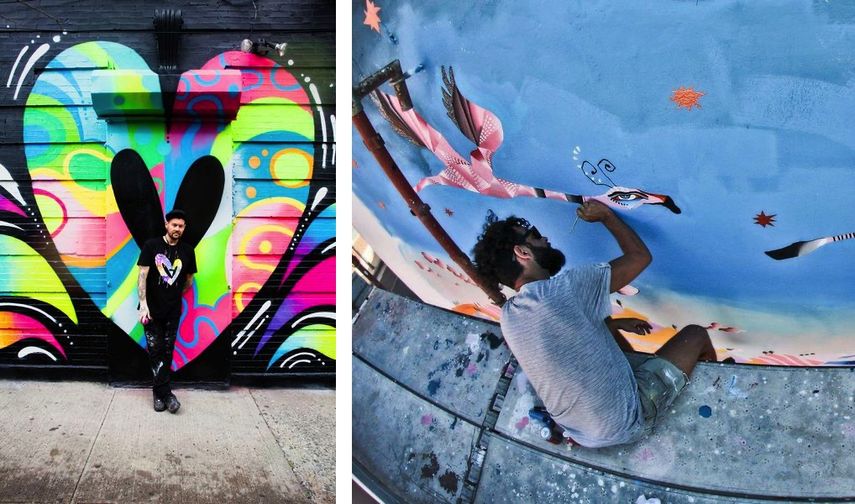 The Therapeutic Power of Colors
As the Yourban2030 president Veronica De Angelis declared, the campaign highlights "the therapeutic power of colors", providing "something special, yet, easy to use, to those struggling with daily life tensions and stress, in order to guide their minds through a universe full of color and fantasy, and to let them be in touch with their deepest self."
Alexandra Mazzanti, Dorothy Circus Gallery director and curator, explained that Covid-19 has seriously affected everyone's life, which got her thinking about what she could do to help.
Veronica and the Yourban2030 team came to me proposing a partnership in the Color4Action campaign and I finally had the chance to actually help everyone in need. Hospitals and NGOs are going to receive funds to better face this catastrophe, and the people participating will benefit from doing philanthropy, and also creating beautiful art alongside their favorite street artists.
Frank Ferrante, of the Ferrante Law Firm, declared that he sincerely hopes that more green initiatives through Art will be created as soon as possible.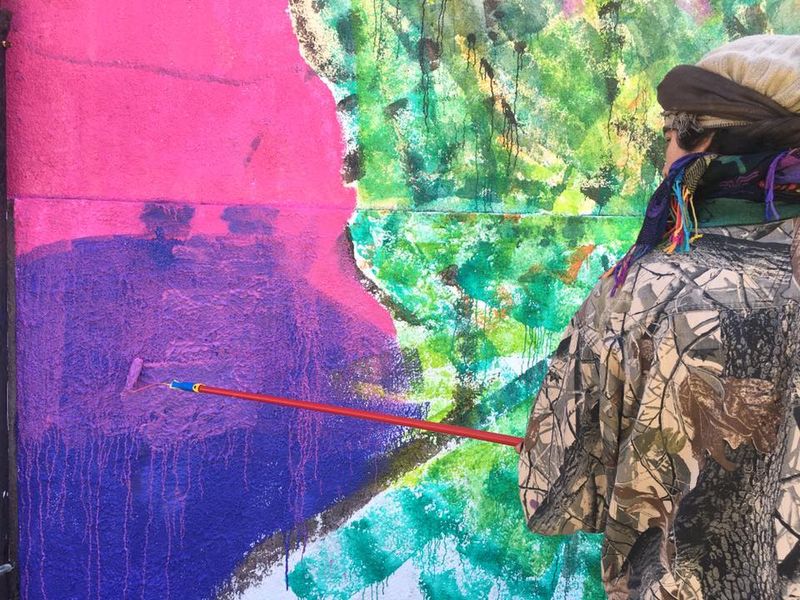 Participating Artists
Artists taking part in the campaign are Ahoy, Alessio Vitelli, Amlrumdame, Ananda Nahu, Andrea Wan, Athalia Lewartowaki, Carlos Atoche, Damien Mitchell, Danielle Mastrion, Diamond, Dulk, Ellena Lourens, Fabio Petani, Gioromo, Gomez, Heberth Sobral, Hugo Salazar Chuquimango, Idro51, Iena Cruz, Ironmould, Jorghe, Keya Tama, Krayon, Louis Masai, Maupal, Max Papeschi, Memi Guilherme, Messy Desk, Mosa, Mrkas, Nielesh, Quinho, Okuda, Omerart, Ozmo, Pantonio, Saicus, Solo, Tal Shetach, Violetta Carpino, Waone of Interesni Kazki, with more to be announced.
Featured image: Artists for COLOR4ACTION; Fabio Petani; Messy Desk; Andrea Wan; MrKas; Ananda Nahu (ANAHU); Athalia Lewartowski. All images courtesy of Dorothy Circus Gallery.