Just as important as the subject, the negative space in art defines boundaries of the positive space bringing the balance in the composition. Relying on the space that surrounds the subject, the artist creates shape and meaning. Stephanie Chefas Projects will present a series of colorful artworks in the exhibition entitled The Space Between. Featuring works by Ryan Bubnis and Ayumi Takahashi, the exhibition addresses the artist's journey and the evolution of the visual language symbolized by the space between two points. Both Bubnis and Takahashi has been exploring spatial relationships in their compositions, as well the relationship between the image and the viewer.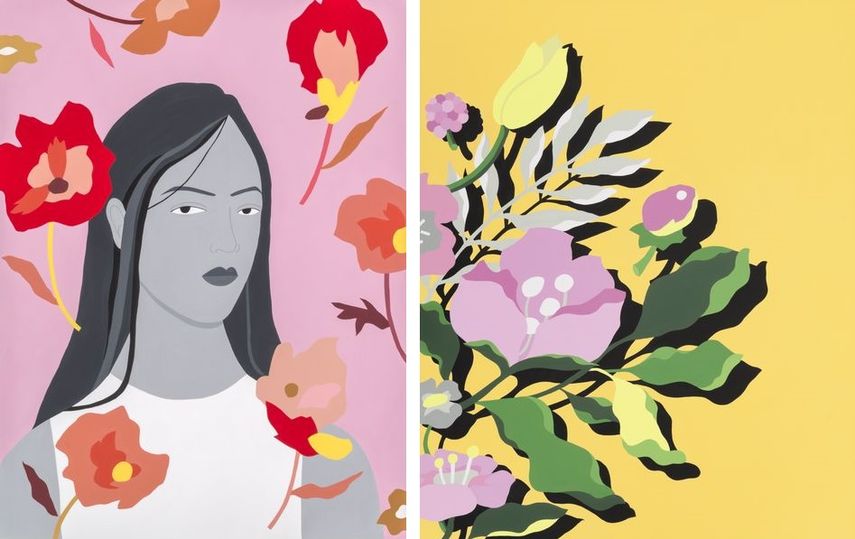 Bold Imagery of Ryan Bubnis
A multidisciplinary illustrator, artist and educator, Ryan Bubnis creates work that could be described as "urban folk". Addressing themes that relate to the human condition, he takes his inspiration from life, love, graffiti, folk and outsider art from a variety of cultures. Exhibiting a simplification of shape and form, his latest body of work treats the negative space as important as the subject. Occupying a space between the abstract and representational, his visuals are imbued with personal symbolism that refers to his earlier experiences with the skateboard culture. Bold, graphic and playful, this imagery insinuates the life in the Pacific Northwest. Constructed loosely, the narrative of each piece is open to various interpretations. This way, each viewer can create their own meaning and story.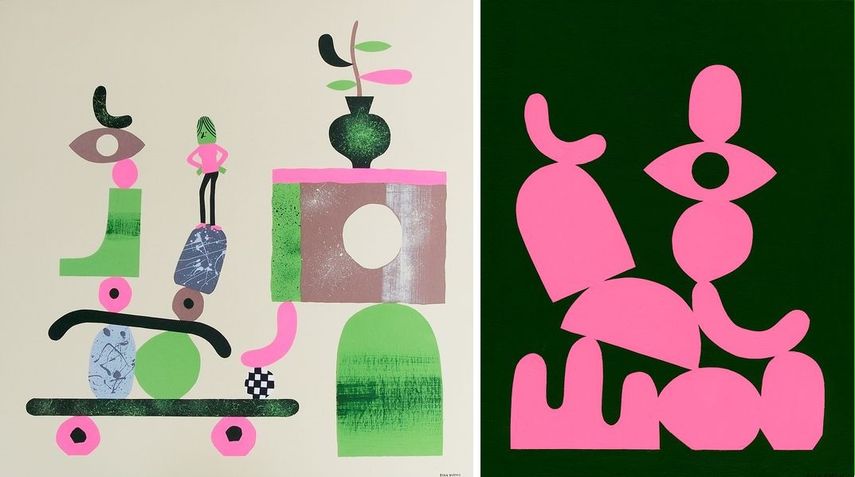 Joyful Palettes of Ayumi Takahashi
Originating from a multi-cultural background, the art of Ayumi Takahashi is visually border-less. Depicting child-like moments that are joyful, bright in color and calm, her work conveys messages of love and happiness. Drawing inspiration from various sources such as Chinese paintings, Japanese woodcut prints, Pop, Folk, Memphis, and fashion and textile design, her imagery balances between concentrated sophistication and innocent simplification. Presented with joyful palettes and playful patterns, her figures possess a mysterious edge inviting the viewer to decipher each character's story. In this new body of work, she treats color and pattern as a form of abstraction, moving away from the representational quality of illustration.
The Space Between at Stephanie Chefas Projects
Located in Portland, Stephanie Chefas Projects is focused on cutting-edge and often challenging work that demands attention. Sharing the best in contemporary art, the gallery exhibits a diverse selection of contemporary artists cultivating new talent and encouraging risk. The exhibition The Space Between will be on view at Stephanie Chefas Projects from September 9th until October 7th, 2016. The opening reception will be held on Friday, September 9th, from 6 to 9pm.
Featured image: Ayumi Takahashi - Spread (detail). All images courtesy of Stephanie Chefas Projects.