Perhaps in today's world, where we are able to obtain almost any kind information with two clicks tops, it is hard to get excited about things. Moreover, it is hard to invent something exciting as well. But let us imagine living in, say, 1938, when the cult of comic book art superheroes as a mass medium was born with the release of Action Comics#1. There he was. Superman, on its cover, strong enough to carry a car and fearless enough to save the world all by himself. It was the beginning of something great, an introduction to entire universes we never knew and it was everywhere, and for everyone. Fast forward to the 1950s and 1960s and you get societies obsessed with comic book art, die-hard fans also known as proper walking encyclopaedias on the subject, shop windows stacked with latest adventures of Batman, Wonder Woman, Captain America, Green Lantern, The Incredible Hulk, Spider-Man, the Avengers, you name it! It was all about the excitement of getting the latest edition of comics for your precious collection. Today, almost eighty years later, comic book art is still very much alive and well, and its collectors and market too. Whether they collect for passion or profit, comic book art fans retained its value over the years, and if you're thinking about joining them, there's a few things to know.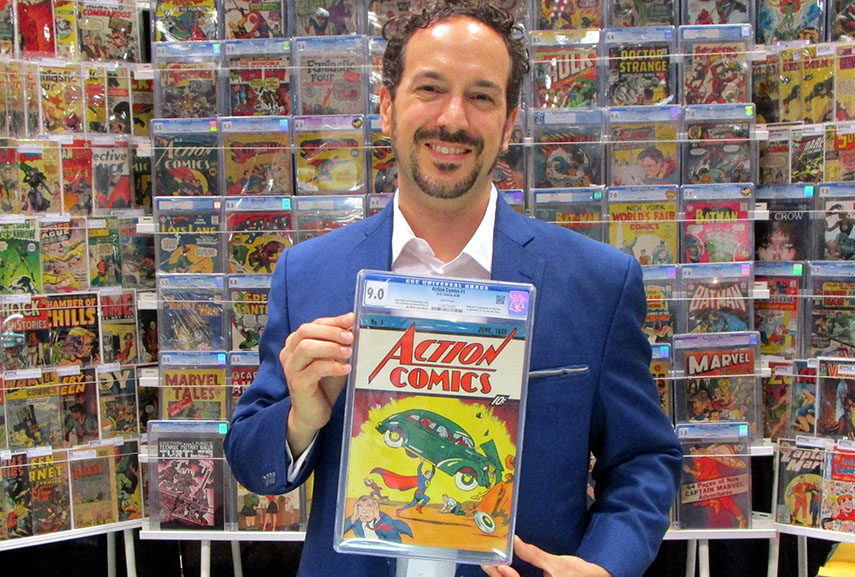 Comic Book Art Collecting - Where to Start?
Let's assume you're already quite into comic book art and that you know its history well enough (if you don't, you can always consult our dedicated section). You're familiar with its eras and their most important moments, like the Golden Age (1933 to 1955), the Silver one (1955 to 1969), the Bronze (1970 to 1985) or the Modern Age, in which we currently live too. That's a great start! Knowing the age of your comic book is important in establishing its value, for both the seller and the buyer. With this in mind, the famous comic superheroes' first ever appearances are also crucial. For example, only a year after Superman, another iconic superhero had his debut: on the cover of the 1939 Detective Comics #27 there was Batman! Robin was introduced in 1940, and so was Green Lantern, in All-American Comics #16. Spider-Man, on the other hand, waited till after the war to spread his web, through the Amazing Fantasy #15 1962 edition. With those, you got yourself a starting point, although I have to warn you that such iconic comic books go for serious amounts of money (just read the caption of the image above).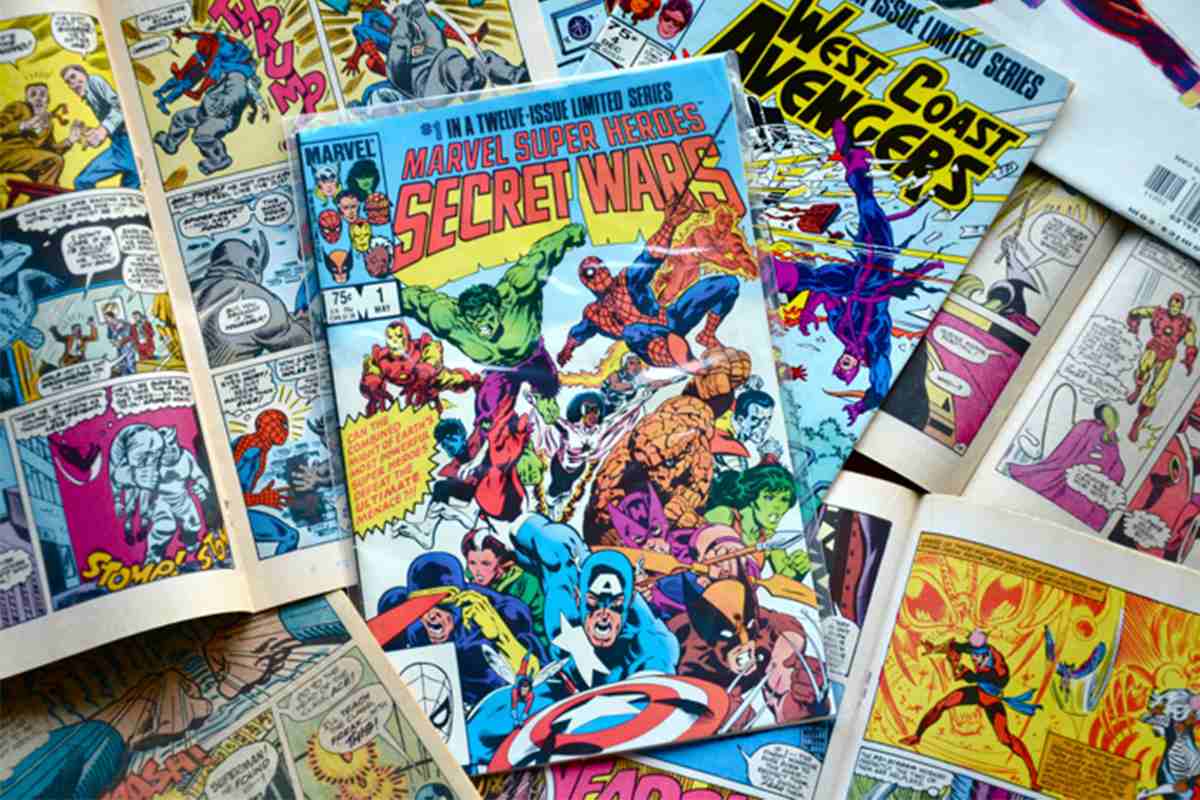 Where do you Buy and Sell Comics ?
Ok, so maybe you're not going to shoot for the strongest superhero among comics collectable items, but you do want to start somewhere. Of course, the first thing that comes to mind is the almighty Internet, and it's true - online, you can find many comics buy-and-sell platforms. To begin with the most obvious ones, there are Craigslist, Amazon or eBay, but if you want more dedicated places, there are auction sites like comiclink, comicconnect or Heritage Auctions. If you're not sure about the prices you see, you can consult one of the price guides, such as comicpriceguide or GoCollect, or comic communities and forums all over the web. For more interpersonal connections, you can always visit conventions, which got very popular over the last few years, the most popular ones being those in San Diego, New York and Chicago. Make sure to also check out yard sales, second-hand markets and even traditional advertising - comics collectors often use these methods to see their products. Last but definitely not least, there are always comic book shops, auction houses and Widewalls' own Marketplace.
The method of the expansion of your collection depends only on how serious you are about being a comic book art collector.
How to Collect Comic Books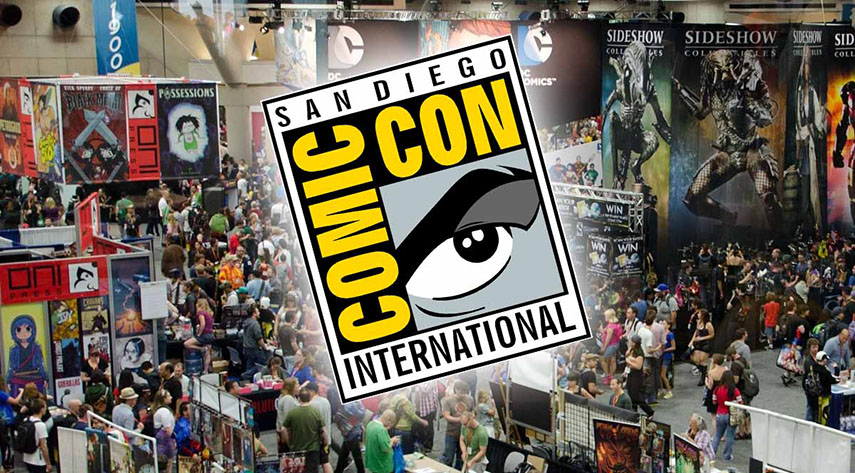 Collectors' Glossary
As we've established, comics are an old business. This means that one of the most important things about comic books is their condition. Naturally, the better the condition, the higher the price, and it all depends on a book's shabbiness from reading and the way it was stored. In order to speak the language of comics collectors, you should get in terms with terms like "mint" or "0.5". On the verbal grades scale, we've got "poor", "fair", "good", "very good", "fine", "very fine" and "mint" as the best possible condition. The worst, you'll imagine, means that these comics are missing their covers, some of the pages and are probably very worn out and torn. When it comes to numbers, they go from 0.5 to 10, 10 being "gemstone mint" and, as you can see, they correspond to the verbal scale by giving it a more precise description. When you find yourself before a comic book art you want to buy, make sure your adjectives are very positive and that your numbers are as high as they can be.
Another term to be familiar with is the "subscription crease", which describes a specific flaw in the condition of a comic book, a crease through the entire height of it. It's there because back in the day, comic book art publishers mailed products directly to their monthly subscribers and, in doing so, they folded the comic in half to stuff it into a standard #10 business envelope. This money-saving method left a mark on the comics, literally, in form of a clearly visible line.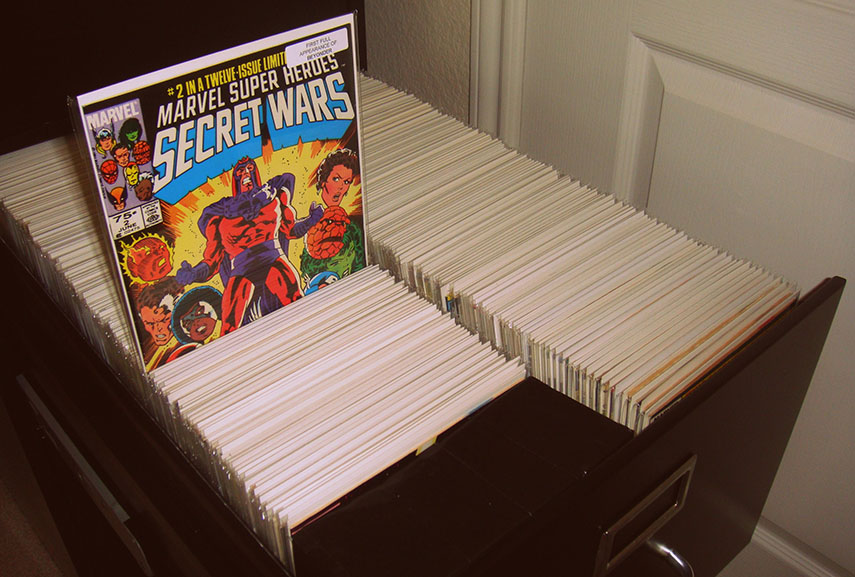 Preserving Your Products
So you got your first piece of comic book art. Yay! Now what? Like any other collectable item, it requires preservation, and in this case we're talking about a printed medium. As a conscientious collector, you need to be aware of factors like sunlight, heat and moisture. To avoid this, there are special protective bags for your comics, made of polyethylene, Mylar or polypropylene. Designed to last up to five years, they keep your comics safe from acids and superficial damage. In addition to those, there are also backing boards, which keep your comics flat in the bag. If you reeeeally care about your comics, you can always put them inside a highly gas-impermeable plastic polymer capsule too. Advices like "place your books upright and inside a cardboard box" and "keep them in a cool, dry and dark spot" may sound too obvious, but they're equally important as the rest, as they prevent your collection from getting moldy or becoming a new home for fungi. If you're not already doing it more often than you'd like us to know, make sure you check your collection's state now and then, if you're not keeping it in sight. Use cotton gloves when handling them, because you can never be too careful.
Or, you know, you can just take one out and read it once more, for old times' sake. You might be building up your collection for profit, but the truth is that, for most comic book art fans, these represent tokens of a rich history and an exciting period - and that is something you can't really put a price on.
  Editors' Tip: Comic Book Price Guide
How about a price guide that features everything you'll ever need to know: from alphabetical organization of titles, through thousands of photos to current values for more than 150,000 comics? From the authoritative stuff at Comics Buyer's Guide, the world's longest running magazine about comics, Comic Book Price Guide is the only guide on the market to give you extensive coverage of more than 150,000 comics from the Golden Age of the 1930s to current releases. In addition to the thousands of comic books from such publishers as Marvel, DC, Dark Horse, and Image, this collector-friendly reference includes listings for comic books from independent publishers, underground publishers, and more! Comic Book Price Guide is the reliable reference for collectors, dealers, and anyone passionate about comic books!
All images used for illustrative purposes only.