Like so many American art forms that have grown and spread throughout the global audiences, comic books have been one of the most successful ones to become popularized in the nation that has brought us a variety of influences. With the first versions of Superman and Famous Funnies dating back to 1930s, illustrators and artists have found a new way of displaying their talent. It was not long before the medium gained worldwide popularity, reaching as far as the subways of Tokyo where Japanese businessmen would read manga, and the French artists who were re-interpreting Proust by combining words and pictures. If you ever wanted to try and create your own superhero, have a look at our guide on how to draw a superhero. Even though comics are sometimes derided as a "low" art form, the millions of passionate readers don't seem to care, as the massive popularity of comic books is constantly growing. The present influence and appeal of comic books are reflected in all aspects of popular culture, this unique medium is inspiring hit blockbuster movies, TV shows, award-winning novels and other artists to create their own art inspired by the comic book themes and characters. Even with the inexorable development of digital media and the virtual world, comic books persevere, in physical, digital, online and any other form imaginable. The omnipresent influence of comic books is undeniable, and here we take a look at the famous artists from the medium who have shaped the surface of popular culture.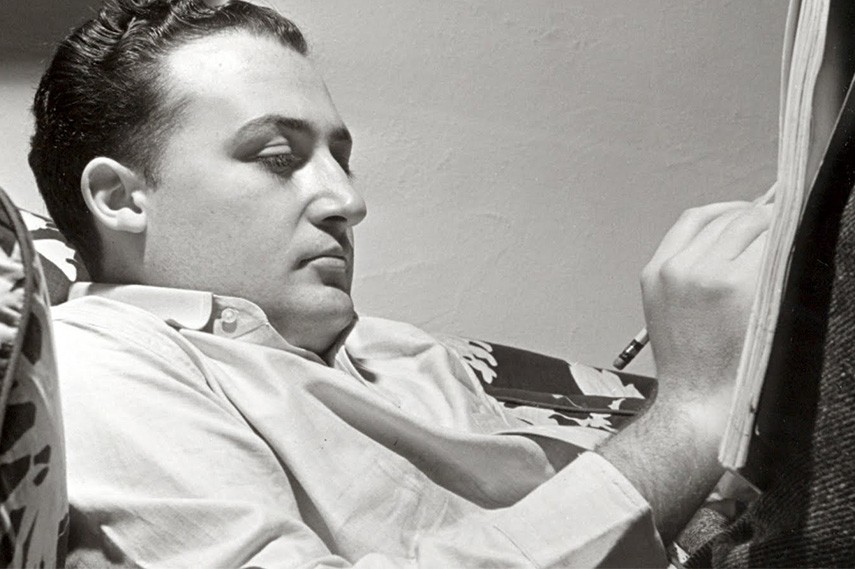 Will Eisner
We start off with one of the first artists to have worked in the American comic book industry. William Erwin Eisner, often named as the father of the graphic novel, was a cartoonist, writer and entrepreneur. Born in Brooklyn in 1917, Eisner has greatly influenced and contributed to the comic books industry. One of his most famous series, The Spirit, was highly appraised for its innovative content and form since its publication in 1940, and the series went on to become a live action movie in 2008, unfortunately, Will passed away in 2005, never getting the chance to witness his work becoming alive on the screen. Named in his honor, the Eisner Award is given as a recognition for achievements every year in the comics medium.
One of the Most Coveted Awards in the Comic Books Industry was Named After Will Eisner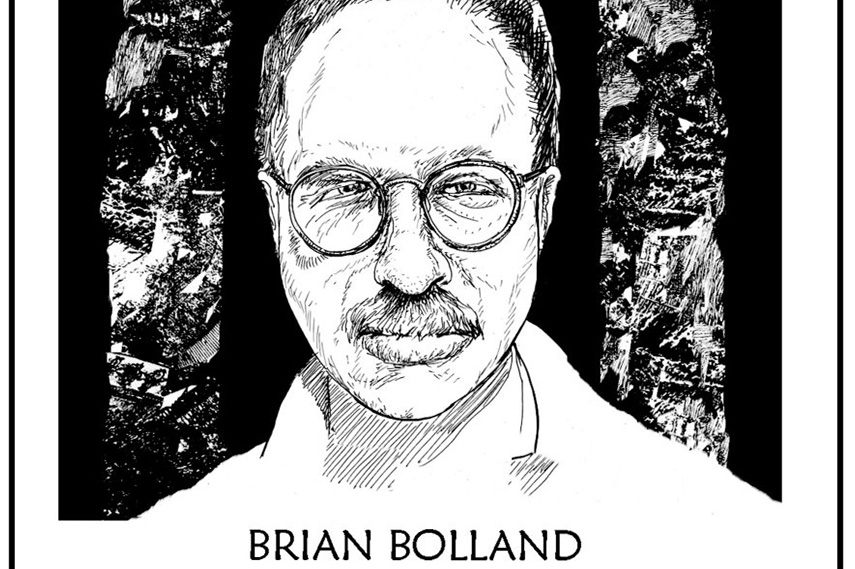 Brian Bolland
Even though American comics didn't quite reach the UK until 1959, Brian Bolland, born 1951, was definitely one of the first artists to spearhead the "British Invasion" of the American comics industry. After studying Graphic Design and Art History he got his first job in 1972, working on a Nigerian comic called Powerman. Then, in 1977, he got to design the 2000 AD and Judge Dredd. Bolland also worked with the iconic writer Alan Moore on the book Batman: The Killing Joke, in 1988, where the narrative explores the Joker's origin, and it still remains one of the most controversial Batman stories. The same graphic novel was cited as one of the inspirations for Heath Ledger's iconic portrayal of The Joker in the much successful franchise The Dark Knight.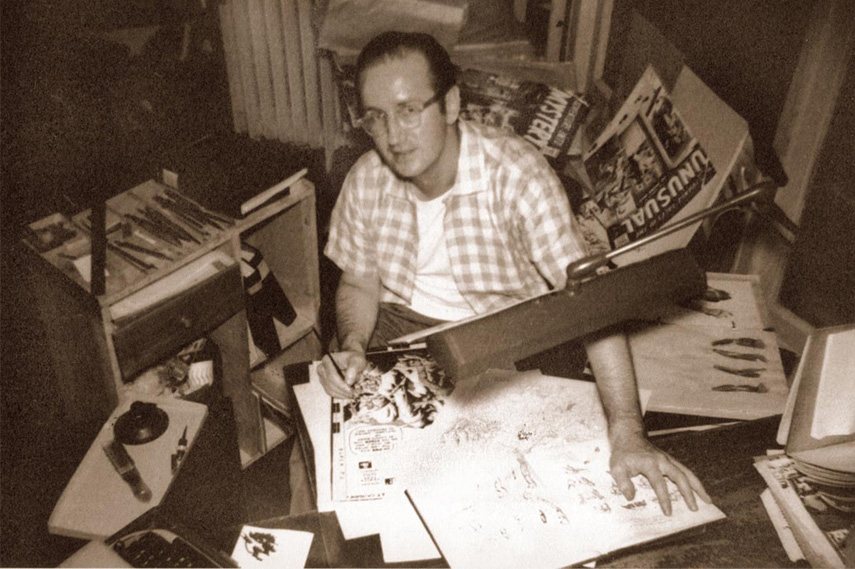 Steve Ditko
Everybody is familiar with Marvel Comics and the legendary name of Stan Lee behind it. But, Stephen J DItko is the reclusive genius, artist and co-creator of the iconic superhero Spider-Man, and is the sole creator of the supernatural hero Doctor Strange. Born in 1927 in Johnstown, Pennsylvania, Ditko studied at the Cartoonist and Illustrators School in NYC, and received regular mentoring by Batman artist Jerry Robinson. Later on, he went on to produce work for Marvel and have worked on the legendary superheroes like Hulk, Iron Man and The Amazing Spider-Man. Being a very reclusive person, Ditko actually stopped working with Marvel just as it was starting to catch global success. Since the 1960's, the artist has declined most interviews as he states that his work should represent what he has to offer, not his personality. Steve Ditko continued to work for small independent publishers, as well as DC Comics where he made major contributions during his long-lasting career. Interestingly enough, in 2012 Ditko stated that he had made no income on the four Spider-Man movies released to that time.
Osamu Tezuka
From the birthplace of popularized comics, USA, we move on to the Far East, Japan, the birthplace of another very popular form, called manga. Dubbed as the father of manga, Osamu Tezuka was a Japanese animator, cartoonist, film producer and activist. His most famous works being the comics series Astro Boy, Kimba the White Lion and Black Jack. Tezuka is often referred to as the Walt Disney of Japan. His pioneering techniques, redefinition of genres and innovative skills were enough to put him at the top of the vast universe that is manga today. By the time he had passed away in 1989, Tezuka had created over 50,000 pages of manga and over 60 animations. This highly prolific and innovative artist remains as one of the leading names in the world of manga and anime.
Osamu Tezuka was Often Referred to as the Walt Disney of Japan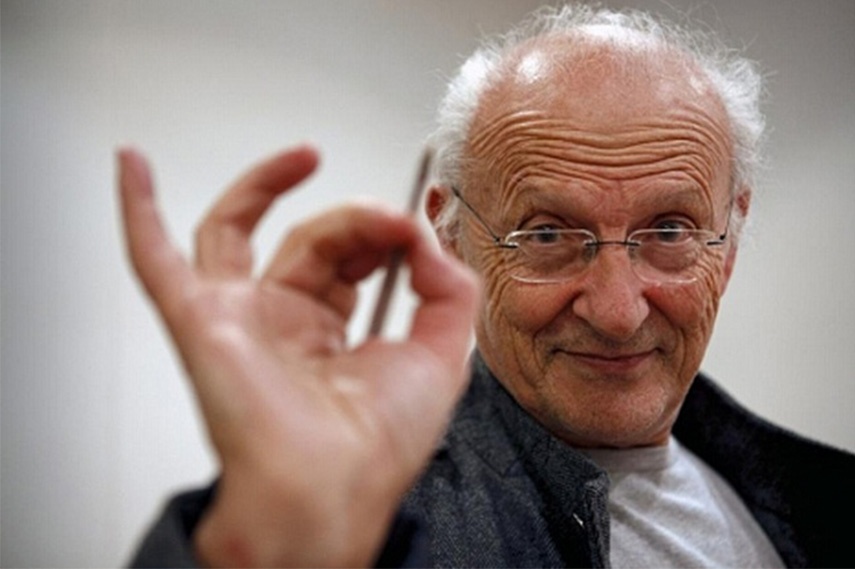 Jean Giraud
Heading over to Europe, one name must be mentioned in a list such as this one. Jean Henri Gaston Giraud, aka Mœbius , was a French cartoonist, writer and artist who grew up with comic books and is known to have created his own all through his adolescence. Even though he had some formal training at the Institute of Applied Art, his real school was the French comic medium. Giraud predominantly worked in the Franco-Belgian bandes dessinées tradition, so the language barrier perhaps didn't allow for as much of the global recognition as he deserved. Nonetheless, he was highly praised and esteemed by the likes of Stan Lee, Hayao Miyazaki and Federico Fellini. His wide array of science fiction and fantasy comics was all done in a highly imaginative and surreal style. One of his most famous works was the series Blueberry, which featured one of the first anti-heroes in Western comics. Mœbius also contributed storyboards and concept designs to several hit films, such as Alien, The Fifth Element, Tron and The Abyss.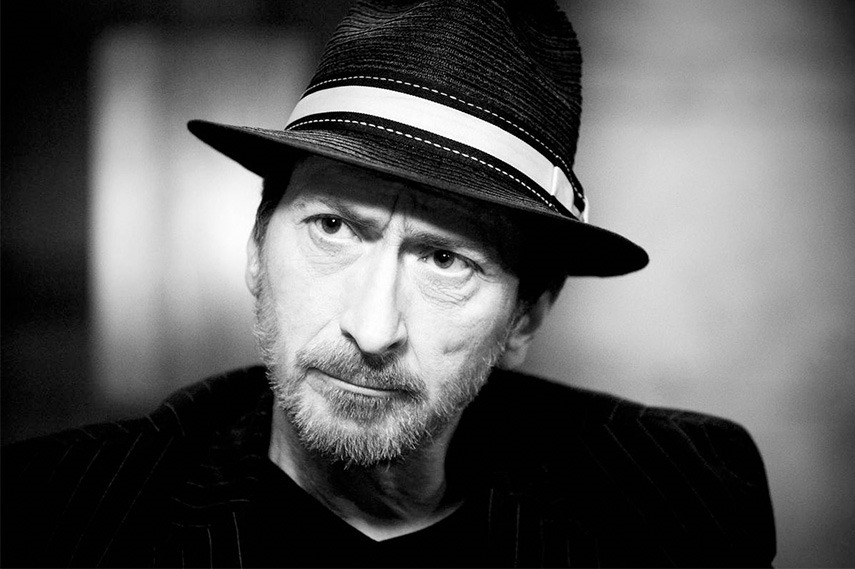 Frank Miller
Ronin, Sin City, Daredevil: Born Again, 300 and The Dark Knight Returns are just some of the best known works of the American artist, writer and film director – Frank Miller. Typically known for his dark, film noir-style, Miller is somewhat responsible for the transformation that had projected the world of comics into the mainstream adult audience spectrum. Although many of his most prominent works have met with some harsh criticism; both from his peers and the official critics, most of the projects he had worked on have been quite successful. Miller's gritty and grim style differentiates his artwork from the more popularized colorful representation of superheroes in comic books, the gloomy atmosphere he creates is almost palpable. He is the winner of four Kirby awards, three Harvey awards and six Eisner awards, so whether you're a fan or not, these acknowledgements aren't given away for nothing, and Miller certainly deserved them.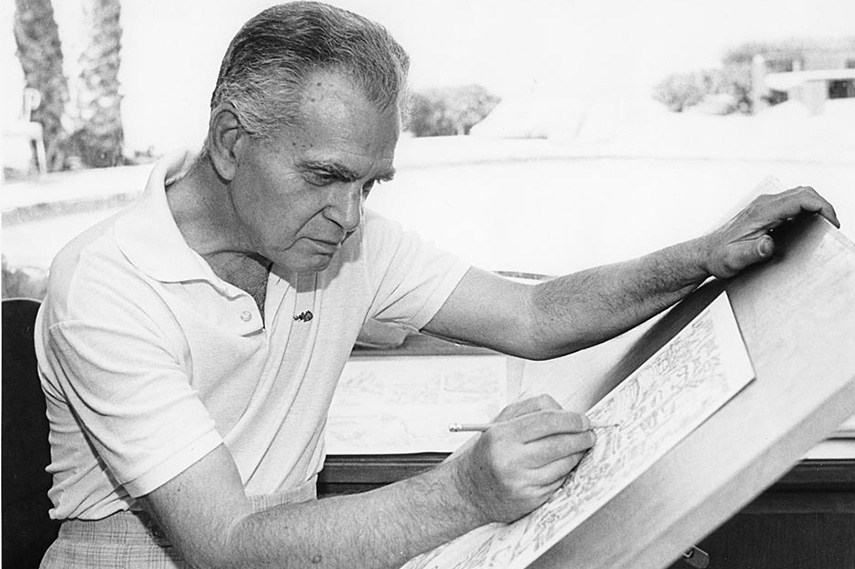 Jack Kirby
Lauded as one of the medium's major innovators, most prolific and influential creators, Jack Kirby carried the industry on his shoulders for more than half a century. Born in 1917, Kirby's career started in the 1930s, he worked on drawing strips under various aliases before he finally chose to sign his work as Jack Kirby. Alongside of writer-editor Joe Simon, he created the immensely popular character of Captain America for the predecessor of Marvel Comics – Timely Comics. Kirby is also responsible for working on a number of iconic superheroes and characters for various publishers, such as The Hulk, The X-Men, The Fantastic Four, The Avengers and Thor. With a highly prolific and groundbreaking career behind him, Kirby was sometimes referred to as the William Blake of comics. Many would place his name at the top of any comic book artist-related list, for his work has undeniably defined the culture of comics. After much deserved recognition in the mainstream press for his accomplishments, in 1987, Jack Kirby became one of the three inaugural inductees of the Will Eisner Comic Book Hall of Fame. Eventually, a highly acclaimed award was named after Jack Kirby, signifying his irreplaceable role in the rise of the comic book popularity worldwide.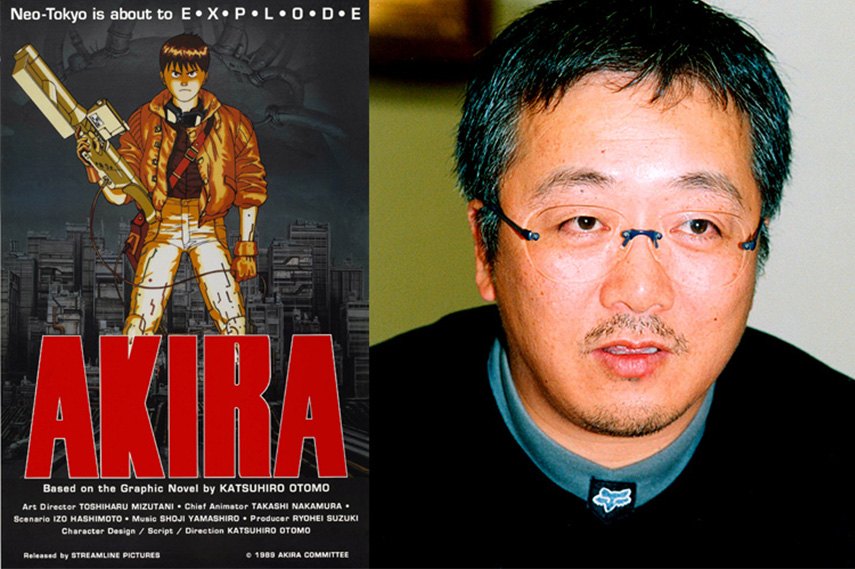 Katsuhiro Otomo
It's only fair to mention another manga artist in this list, for the form of manga is highly popular not only in its country of Origin – Japan, but throughout the world. This medium covers a broad range of genres: from action-adventure, sci-fi, fantasy and mystery to romance, sexuality, historical drama, comedy and basically any other sub-genre you can think of. So we come to one of the instrumental series responsible for an upsurge of manga popularity outside Japan, the famous Akira. Katsuhiro Otomo is the creator, screenwriter and film director behind the manga version and the animated film adaptation of Akira. The legacy it produced reaches as far as a Star Trek class of ship being named after it. Numerous artists and directors have named Akira as a major influence on their work. Katsuhiro Otomo was decorated a Chevailer of the French Ordre des Arts et des Lettres, and in 2014, he was promoted to Officer of the order. Among other awards won, he became the fourth manga artist ever to be inducted into the American Eisner Award Hall of Fame in 2012 and he was the first manga artist to receive the award of the Grand Prix de la ville d'Angoulême. Otomo was fascinated with movies in his youth, often taking three-hour train rides just to see them, and he has come a long way since then with an outstanding career behind him.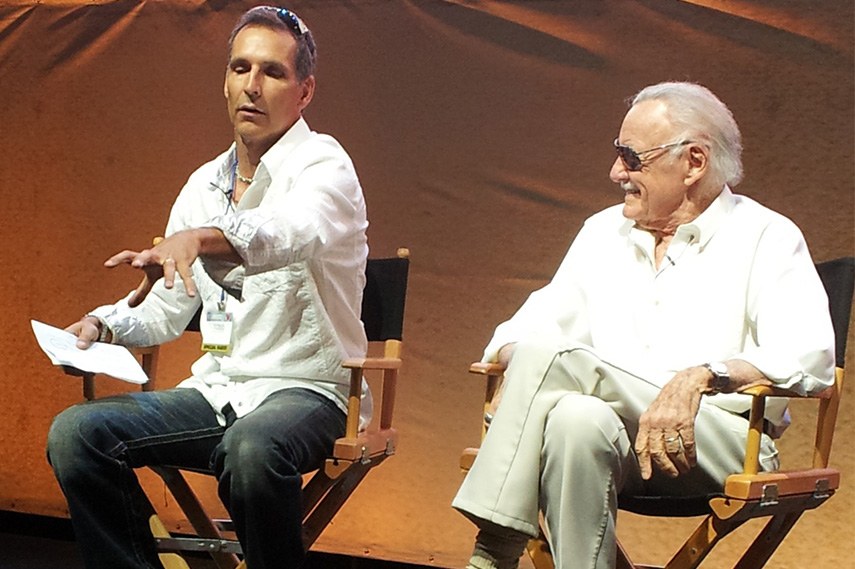 Todd McFarlane
Another comic book artist who rose to stardom through at least some work on Marvel Comics and the Spider-Man franchise is Todd McFarlane. The Canadian artist, writer, cartoonist, toy designer and entrepreneur is best known for creating the fantasy series Spawn. He gained critical acclaim in the late 1980s and early 1990s for his work on the Spider-Man franchise where he was the artist who drew the first full appearances of supervillain Venom. Soon after, he produced the occult anti-hero character Spawn from his high school portfolio and it went on to become a popular hero in the 90's. Furthermore, the acceptance and popularity Spawn had gathered encouraged a trend in creator-owned comic book properties. Later on, Todd McFarlane turned his focus less on illustrating comic books and more on entrepreneurial efforts, thus creating McFarlane Toys and Todd McFarlane Entertainment film and animation studio.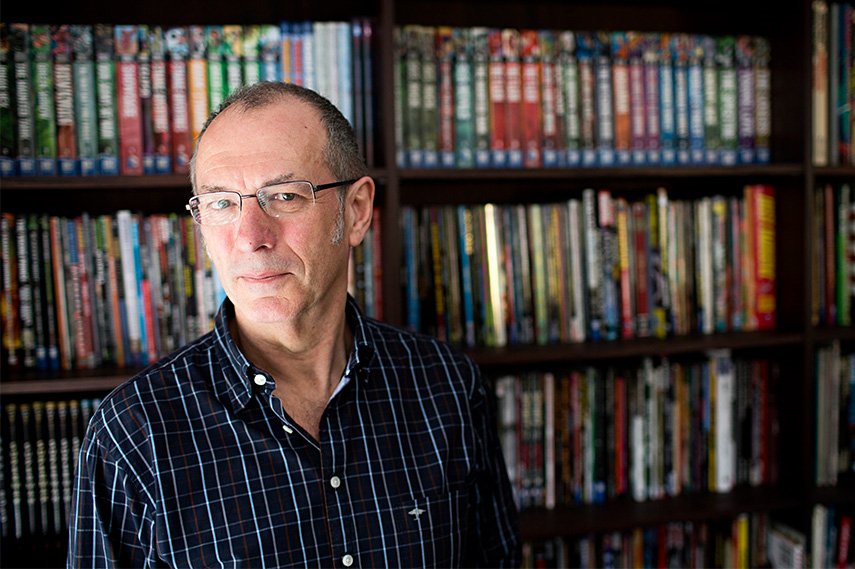 Dave Gibbons
The English comic book artist and writer, David Chester "Dave" Gibbons is best known for his collaborations with the legendary writer Alan Moore. His famous works include the miniseries Watchmen and the Superman story "For the Man Who Has Everything". Gibbons' early career included comic books in the action and horror titles for IPC and DC Comics. Later on, he became an artist for the UK anthology 2000 AD, and since its first issue in 1977, Dave Gibbons contributed a large body of work. In the late 1970s and early 1980s, Gibbons became the lead artist on Doctor Who Weekly/Monthly magazine. And if you're a fan of the Doctor, check out our list of top 10 Doctor Who inspired street art pieces. Gibbons received much acclaim for his work on the Watchmen, one of the best-selling graphic novels of all time, also, he received two Jack Kirby awards in 1987.
All images used for illustrative purposes only