Los Angeles based CES Gallery, which specialises in local and international emerging contemporary art, have a real treat coming up in May for lovers of paint and abstract artworks. Complex Decisions is a group exhibition at CES Gallery which will present the abstract paintings of seven artists, with the twist that all the artworks in the group exhibition are small scale works, the examples that can be seen with this article all measuring just 27 x 22cm. When one thinks of abstract painting, large gestural artworks spring to mind, that are dominating and fully immersive. The artworks in Complex Decisions present a different relationship to abstract painting for both the artists and viewers, providing a more intimate relationship. CES Gallery has been home to exhibitions such as The Wore by Lucien Shapiro, the group show When It Is Dark Enough and recent shows by Zin Helena Song and Scott Anderson.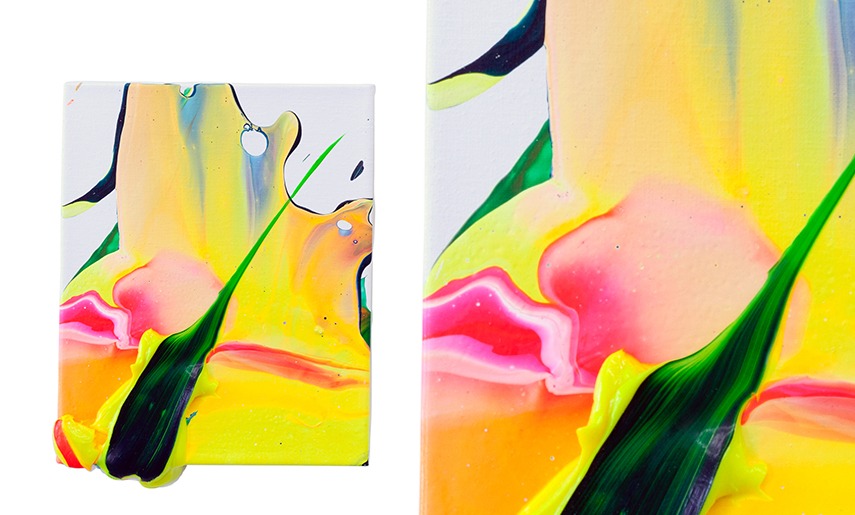 Abstract Paintings in Complex Decisions
The diverse collection of abstract paintings in Complex Decisions is very much about the artists working with a restrictive process of decision making and mark making, being aware of the small scale of the artworks and making every gesture and mark meaningful. Large scale abstract paintings tend to be immersive experiences, where the viewer gets involved with small details in the paintings and lets the whole image wash over them. With the group exhibition Complex Decisions at CES Gallery, the whole experience of viewing the abstract paintings becomes more intimate due to the scale of the artworks being exhibited. In some ways, the abstract paintings on view in Complex Decisions are far more complex than their larger counterparts, demanding the closeness of the viewer and artist, creating an intimate bond. You may also enjoy the abstract paintings of Anthony White in Pentimento and Tam Van Tran in Exodus.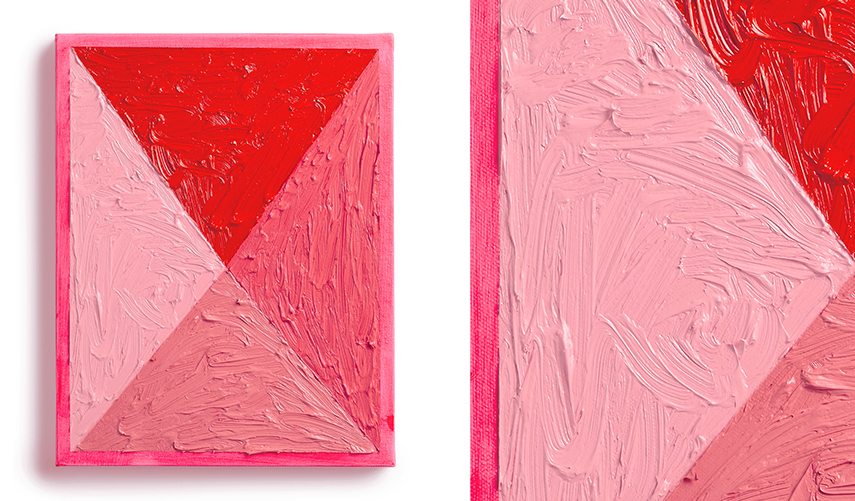 Intimate Abstraction
The idea of a group exhibition based around the idea of intimate abstraction is a fascinating concept, which has resulted in a diverse collection of abstract paintings. The group exhibition Complex Decisions sees the seven artists creating intimate abstraction with the focus being about the materiality and substance of paint itself, bringing attention on abstraction as a visceral and neutral subject. Within the restrictive confines to be found in Complex Decisions, we find a vast array of techniques, from the pouring of paint, translucent washes, smears to concise brushstrokes, that all demand closer inspection. Most of the artworks on show boast proud colours to catch your eye, heavy impasto or wet, shiny paint surfaces to tempt you into close observation. You may also enjoy the abstract works of Kazuo Shiraga and Satoru Hoshino in Body and Matter.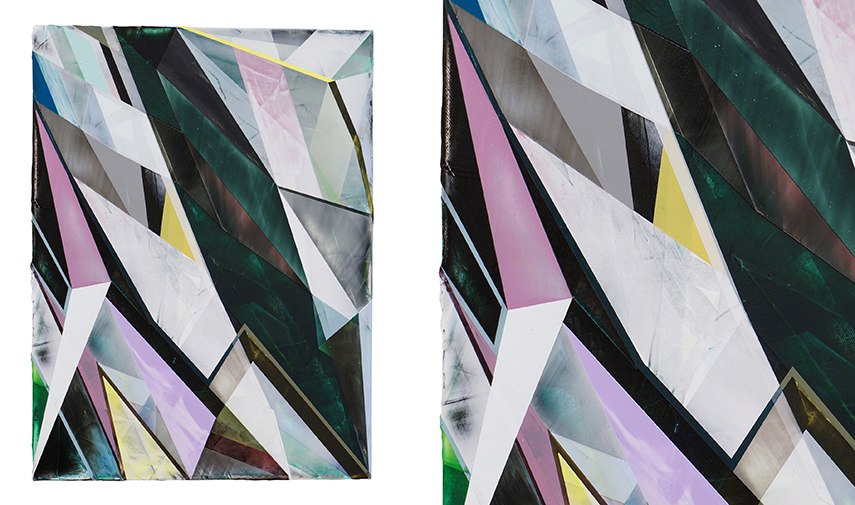 Artists at CES Gallery
The seven artists exhibiting their intimate abstraction at CES Gallery, each provide a unique abstract vision within the confines of their small scale artworks. Russell Tyler has become known for his linear and hard-edged abstract paintings, incorporating thick oil paint with strong, powerful brush marks. See some more work of his in the video, Russell Tyler Analogue Future at DCKT. Mike Parillo, whom you can read more about in Just The Tip, offers artworks often inspired by camouflage patterns, created with layers of bright patterns. Barcelona based artist Yago Hortal provides very fluid abstract paintings, which appear to want to escape from the intimate confines of the canvas. Full list of artists exhibiting: Ian Hagarty, Yago Hortal, Easton Miller, Mike Parillo, Kenton Parker, Bryan Ricci, Russell Tyler.
The group exhibition Complex Decisions opens at CES Gallery on 9th May, 2015 and runs through until 6th June, 2015. Complex Decisions opening reception is on Saturday 9th May, 2015, 6-9pm.
For all the latest exhibition news sign up to My Widewalls today.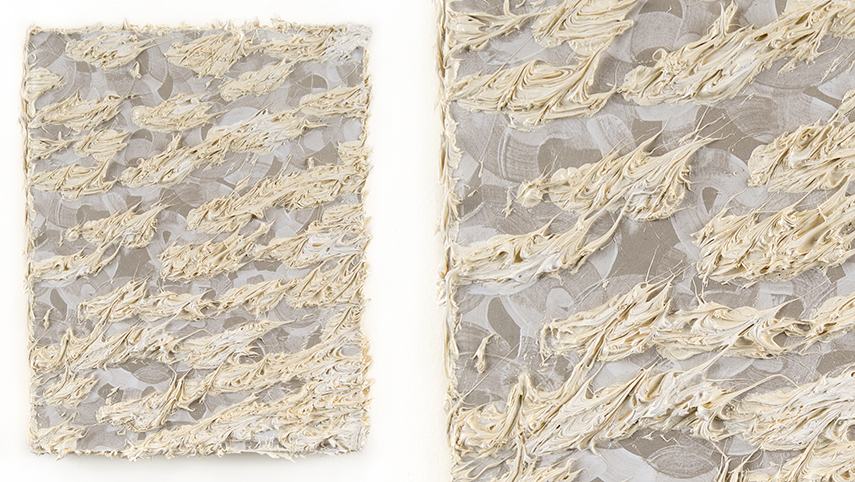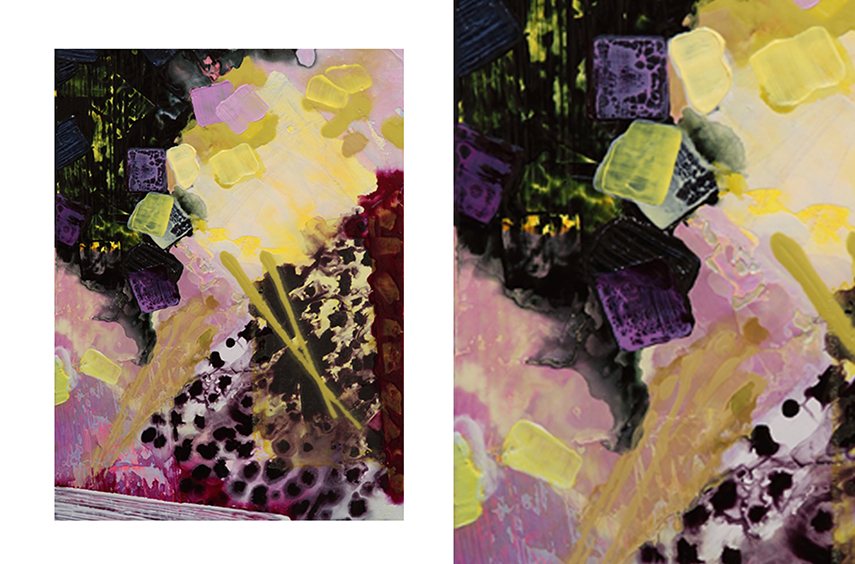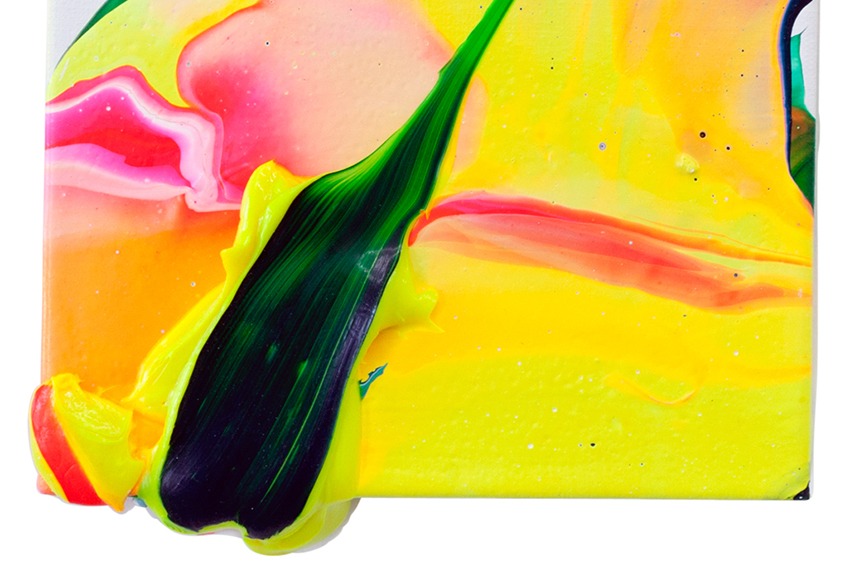 Images courtesy of CES Gallery