Pairing two artists in one exhibition implies finding at least one common thread that connects their work, highlighting both the similarities and differences of the displayed pieces. Sometimes the two artists perform in a similar manner, using similar renderings, techniques, compositional structure, but sometimes finding the correspondence proves to be much more difficult. Deciding to exhibit Jens Heller and Megan Stroech together, Rockelmann& gallery not only engaged in a daring exhibitional adventure, but it has taken on the challenge of inspiring the viewer to see beyond the obvious, connecting the pieces on a deeper level. In the current exhibition entitled Complex Relationships, Heller and Stroech have exhibited their recent pieces, with distinctly diverse topics, but the sensation of a more firm connection lingers in the air. Opened in the final third of November, the show represents a different curatorial and observational model.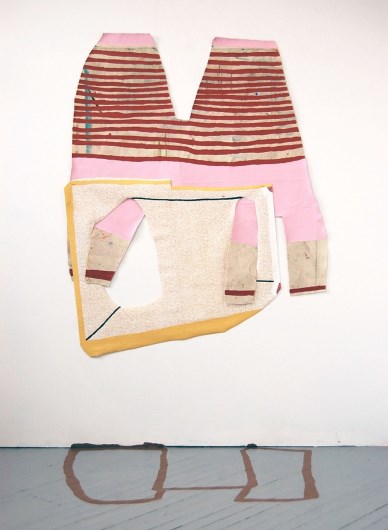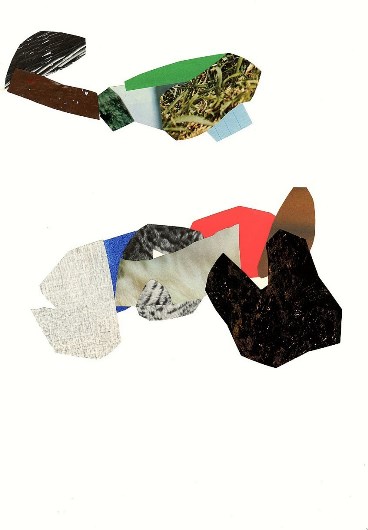 Photorealism and Abstract Collage?
It's hard to comprehend why would anybody pair up photorealism with abstractly conceptual collage, but it's a fact that Jens Heller's paintings stand well against the coarsely textural pieces executed by Chicago-based artist, Megan Stroech. The paradox of their joint presentation also lies within the fact that highly representational works of Heller are actually painted on a flat surface, for everyone to identify with and to immediately recognize the contents; while Stroech's pieces are completely separated from any traditional comprehension of a painting, treating wall as a base, growing in the space freely, while building their abstract selves with whatever the artist scraped up to conjure them. The initial impression reveals little connection between the two, but once the observer engages into contemplation, the similarities begin to emerge.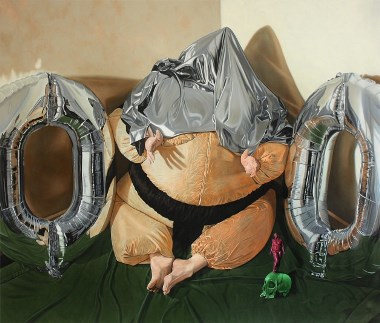 Harmony Where Unexpected
Firstly, the works on display do not clash, they stand well together, sharing the space like 'equals'. The dialogue between these disparate pieces is still running back and forth, maintaining the lively atmosphere of the exhibition space. When we compare the visual elements alone, they are not as different as seemed at first. Textures created in Stroech's collage and assemblages are somehow reflected in vividly painted textures in Heller's works. Coarse and smooth is just as recognizable in paintings as in the tangible pieces, as are the reflective, patterned surfaces of various materials. Following the trail of visuals, we encounter the more profound conceptual base for Heller's and Stroech's pieces. They are juxtaposed in creating an unexpected installation, provoking a reaction that can range from surprise, to laughter or confusion. The installation appears irrational from the outside, but the numerous references to toys and games tie it into a whole. Heller depicts numerous playthings in his works, while creative process of Megan Stroech is nothing else than a sort of play. Each artist, in their individual manner, showcases the influence of the joy of playing, often reaching for same conceptual strategies. Whether we can see it, or feel it, it's there - Jens Heller's and Megan Stroech's Complex Relationship, ignited by their amusing curiosity.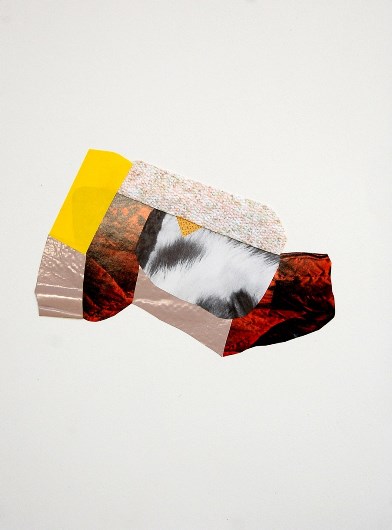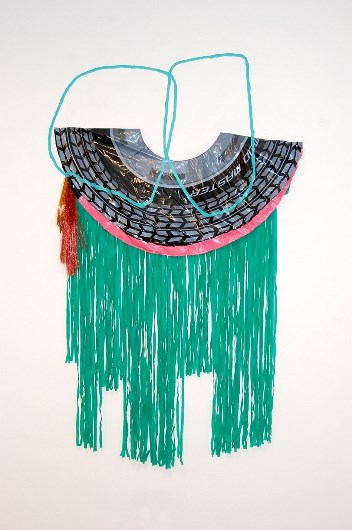 Complex and Interesting - Jens Heller and Megan Stroech
Complex Relationships exhibition opened in November and it is currently on view at Rockelmann& Gallery in Berlin, through January 17, 2015. The gallery announced a special event, Artist Talk & Bagel Brunch for December 14, 2014, so all interested art lovers and creative chatterbugs oughta drop by Kreuzberg next Sunday.
Feature image: Megan Stroech - Ice Cream Collar, 2014
Rockelmann& gallery just had an interesting appearance at PULSE Art Fair in Miami.
If you enjoy interesting exhibition endeavors, read more about RUN's recent exhibition at Howard Griffin, and get acquainted with him in his exclusive interview! Phlegm is another artist who perceives the show space as a whole, and transforms it completely with his inventions, whether it's an opera or a fair.
If you liked the unexpected installation at Rockelmann&, sign up for My Widewalls and get the insight in all the like exhibitions!