Computer art is not a novelty in contemporary art practice. We are underlining this fact because many people believe that computers began to be important element of contemporary art practice in 2000s, after the personal computers became an inseparable part of every-day life. But, computer art has quite rich history – the first time computers began to be a part of artistic practice was back in 1950s, when many artists and designers were working with mechanical devices and analogue computers. Although computers and the use of the machines are usually related to design practices, there are many important contemporary artists who use computers in their artistic practices. One of the best ways to understand the role of computer art in contemporary art practice is by defining and presenting the history of this form of art.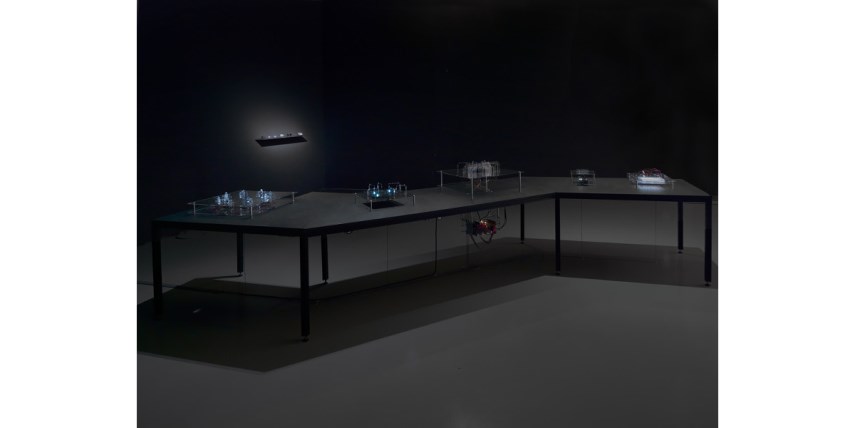 What Computer Art Actually Is ?
In the second half of the 20th century, many traditional art disciplines began to integrate digital technologies. In general, computer art is any form of art, in which computers play a significant role in production or display of an artwork. So, it is not only about the production of art, but also about its display. Therefore, computer art can be "expressed" as algorithm, performance, installation, video, videogame, web site, etc. But, when we talk about computer art in contemporary art practice, we should focus more on the use of computers in the production of contemporary art. It is difficult to imagine that web site or videogame may be perceived as pieces of contemporary art. So, a brief history of computer art can help us to understand how some artists use computers in their practice.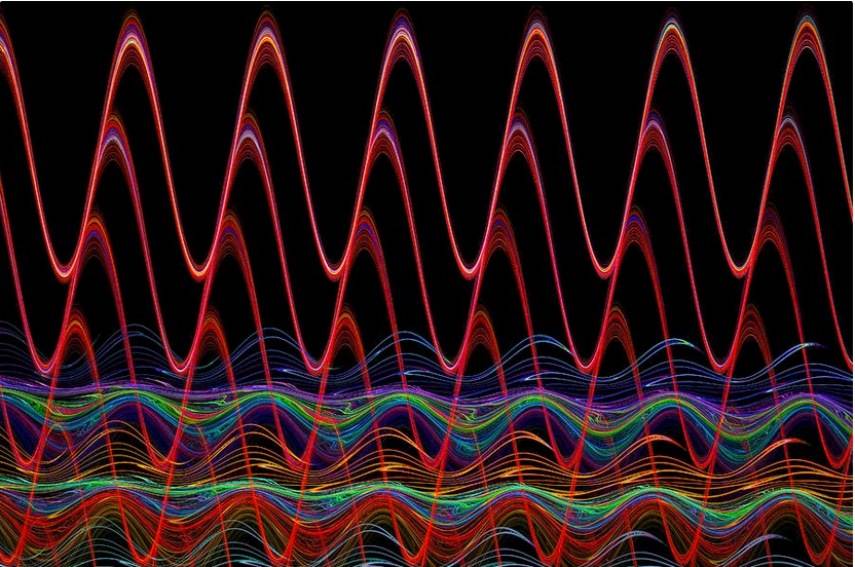 The History of Computer Art
As we already mentioned, computer art has quite rich history – it dates back to the 1950s. In the early 1960s computers were still in their infancy, and access to them was very limited. So, some of the first people to use computers creatively were mathematicians and computer scientists. However, many people began to creatively write their own programs. For example, computer pioneer Frieder Nake created Hommage à Paul Klee 13/9/65 Nr.2 – an algorithmic work that is generated through a set of instructions written by the artist. Here, we have to make a distinction between computer art and algorithm art, between computer art and art of code. Algorithmic art, also known as algorithm art, is art, mostly visual art, of which the design is generated by an algorithm. Computer art is much broader term. The late 1970s had seen the births of both Apple and Microsoft and the appearance of some of the first personal computers, while the 1980s saw digital technologies reach into everyday life, with the widespread adoption of computers for both business and personal use. 3D computer animation program became quite popular in this period.
An electronic virus-attack art installation Computer Virus 2.0 by Joseph Nechvatal
Computer Artists
Many contemporary artists use computers in their practice. But, not all of them use computers as a tool for the production of an artwork. For example, as computer artist can be called those artists who integrate the computer into his/her practices as a painter or sculptor, incorporating computer-generated images into his/her paintings or sculptures, as well as painterly devices into his/her digital prints. For example, James Faure Walker is famous as both a digital artist and a painter. He moves between the tools of drawing, painting, photography and computer software, blending and exploiting the different characteristics of each. His work frequently plays on the contrast between physical paint and digital paint, and sometimes it is difficult to differentiate between the two. Today, even a robot may be an artist. There is so-called robot painting, which is actually an artwork painted by a robot (even bitcoins are sometimes considered to be a form of art).
A procedurally generated photorealistic landscape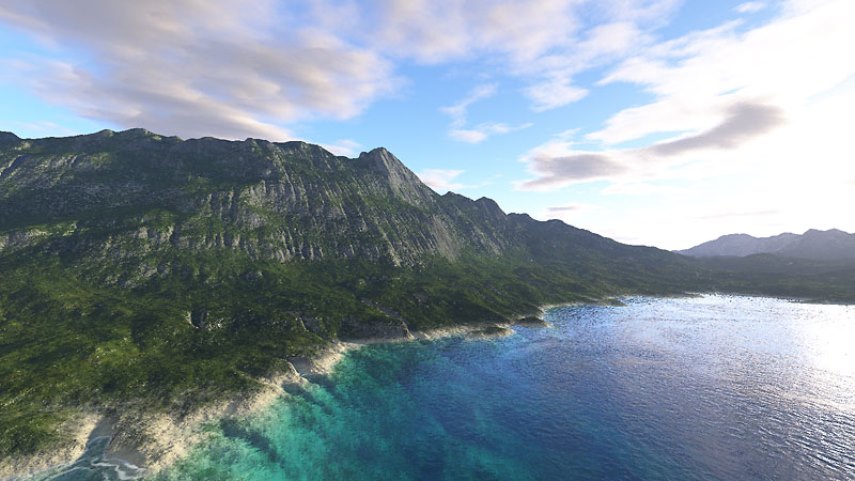 Famous Computer Artists
Notable computer artists are Manfred Mohr, Ronald Davis, Harold Cohen, Joseph Nechvatal, George Grie, Olga Kisseleva, John Lansdown, and Jean-Pierre Hébert. However, this list may be even longer, if we include those artists who use mathematics, digital technology, algorithms and codes in their practice (for example, Glenn Brown or Ralf Baecker). As digital technology has been developing every day, we could expect that robots begin to create art. But, it's difficult to imagine. As we all know, for a good piece of art, there is a need for creativity, good concept and original idea – something that only humans are capable of.
Sign up for My Widewalls, and follow the news about developments in contemporary art!
Featured Image: Keith Webber Jr, #1698 (courtesy of fineartamerica.com)
All Images used for illustrative purposes only.