What is art? This question concerned centuries of human existence until... a German art agency came up with the answer. Art is just a four letter word is a contemporary art agency with its main focus on street art and graffiti. The agency based in Soest also established a gallery space that presents urban art by emerging and established artists. The Partisan Creative Corner was established this year and already hosted several significant exhibitions. Most recently they welcomed Nils 'Shoe' Meulman in their exhibition space. Coming up they will host another exceptional exhibition that promises to be really weird.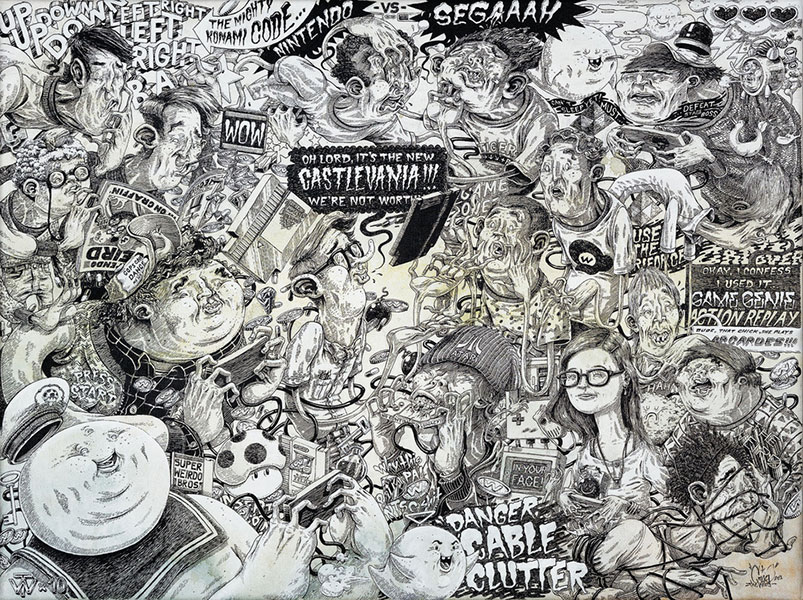 Der Mönch und das Schlitzohr
The gallery invited Cone The Weird to present a new series of works that have the artists as their main focus. With Der Mönch und das Schlitzohr (The Monk and the Rascal) Cone the Weird embarks on a dialectical journey. A large part of his work focuses on the self-portraits. These images are basis for the artist's mind games and visual experiments. The conceptual origin of this method lies in Cone The Weird's graffiti roots. The precept of developing a pseudonym that hides the artist's identity is common practice in street art.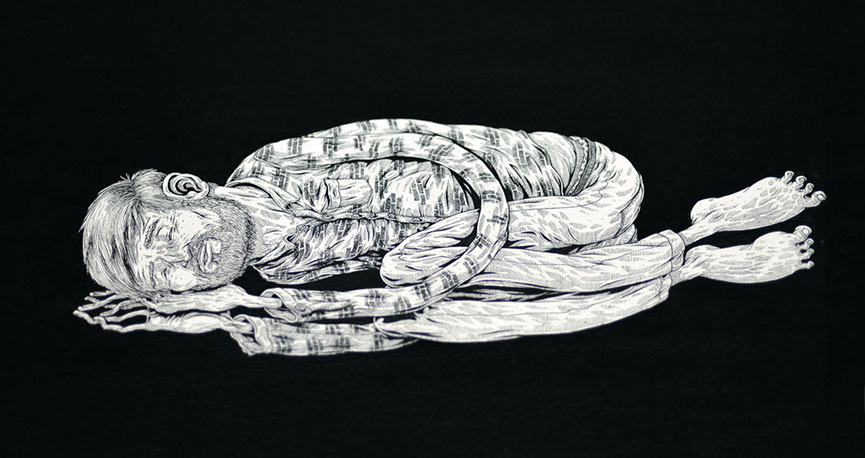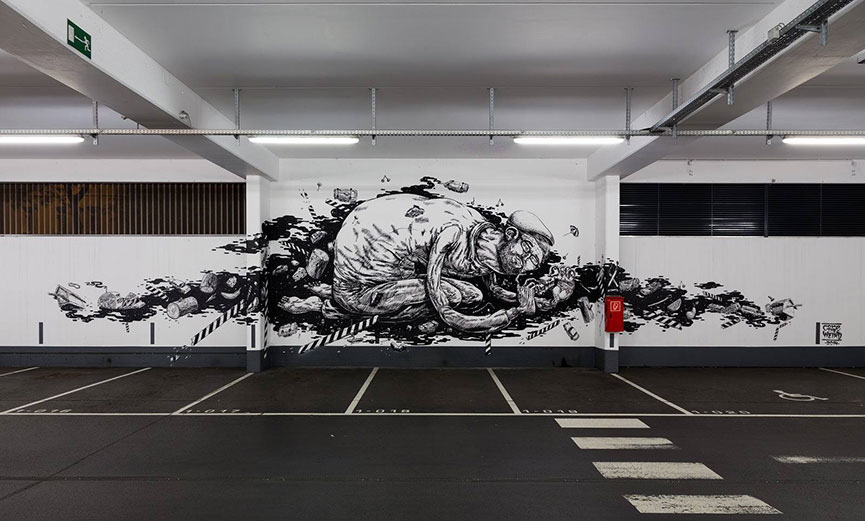 Portrait Tag
Cone The Weird uses this practice to multiply, scatter and experiment with his portraits. Instead of using a classical tag he uses a self-portrait to fill the void. This allows greater variance and uniqueness in his street and studio work. Using his character allows him to make these works a bit more personal while exploring the depths of his consciousness and phantasies.
The presentation of Cone The Weird's world is on view at Partisan Creative Corner from November 14th until the 31st of 2014.