For its next landmark show, the Museum of Modern Art (MoMA) decided to turn its attention to Constantin Brâncuși, hoping to map out the Romanian artist's remarkable contributions to the medium of sculpture.
Finding creative fuel in the realms of myths, folklore and "primitive" cultures, Brâncuși pioneered the technique of direct carving, an alternative to working with intermediaries such as plaster or clay models. With concise titles such as Fish, Princess X and Bird in Space, Brâncuși's works are deceptively simple, characterized by reduced forms.
Titled Constantin Brâncuși Sculpture, the upcoming MoMA survey largely comprises of work from the museum's own holdings, all of which demonstrate a distinctive blend of modernity and overall timelessness.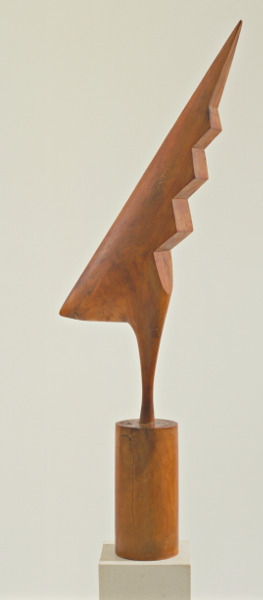 How a Kid from A Romanian Village Became a Part of Paris' Avant-garde World
Born in rural Hobiţa, Romania, Constantin Brâncuși showed a dedication to crafts from an early age. He quickly mastered direct carving techniques, which eventually paved a way to becoming a skilled woodworker.
In 1904, Constantin left Romania moved to Paris with aspirations of studying at the École Nationale des Beaux-Arts, which quickly became a thing of reality. The young sculptor then briefly assisted Auguste Rodin, which proved to be a valuable experience and of vital importance in later years.
After that, the Romanian artist established his own studio at the Impasse Ronsin and quickly immersed himself in avant-garde art circles. While Rodin and his peers were making works by modeling clay and casting bronze, Brâncuși would carve his work directly from sandstone, travertine and marble. He did so primarily by relying on the techniques learned in his youth, not on methods held in high regard within Paris' academic circles.
Soon, Brâncuși became known for making imaginative and formally reductive works, characterized by the ability to evoke rather than resemble the subjects named in their titles.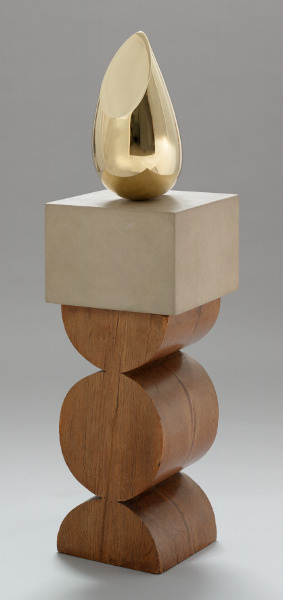 Brancusi - Pushing Sculpture Works to the Brink of Abstraction
While Brâncuși did make hundreds of works in his lifetime, his subject matter was rather limited. Aside from a handful of exceptions, he made sculptures of either people or animals. He especially enjoyed making portraits of women.
Among other aspects that made his art noteworthy, Brâncuși pushed sculpture to the very threshold of total abstraction.
While many thought his art occasionally crossed into the realm of full-blown abstraction, Constantin disagreed vigorously - he never gave up on insisting on the representational nature of his works, asserting that his sculptures disclosed a fundamental, albeit often concealed, reality.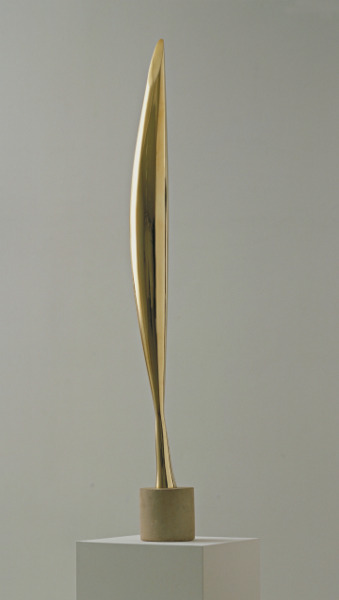 How Constantin Brâncuși Turned Sculpture Pedestals Into Works of Art
Another revolutionary aspect of Brancusi art was his approach to pedestals underneath his works. The artist's entire studio was filled with functional objects he made himself - stools, fireplaces and benches - upon which he would place artworks. These pedestals, usually made from wood, limestone or marble, became parts of the art itself.
It didn't take long for his contemporaries to realize how interesting this concept was - by bestowing unprecedented importance on his bases, Brâncuși transformed a sculpture's relationship to the space it inhabits. By extension, he also sparked an interesting question still challenging to answer: If a base is part of the art, what differentiates art from its surroundings?

Beyond Sculptures - Drawings, Photographs and Films
In addition to his sculptures, Brâncuși also made drawings, photographs, and films.
While he did not produce many drawings, those he did were executed very casually, usually made with whatever materials were currently on hand. Of course, Brâncuși focused on the subject matter which echoed that of his sculpted work - in addition to drawings of women, he also made sketches of his sculptures and other objects from his studio.
Brâncuși's relationship to photography, however, was much more deliberate than with drawing. He took many photographs of his work, often capturing how they were placed in his workspace. Staying true to his subdued sense of abstraction, many of his photos obscured rather than revealed their subjects. In many ways, Brâncuși's images mimic the abstracted nature of his sculptural work, often emphasizing the play of light and shadow.
As fate would have it, Brâncuși's least-known artistic experiments unfolded in his films. After his friend Man Ray initially introduced him to the medium, Brâncuși grew accustomed to making films that captured him working and revealing sources of inspiration, like natural light and dancing.
Unfortunately, only a few of Brâncuși's films survive to this day.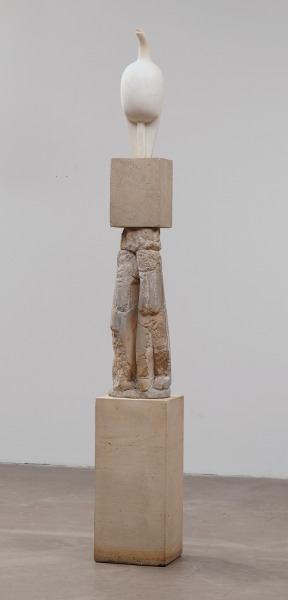 Constantin Brâncuși, Life Dedicated to Sculpture
For the forthcoming Constantin Brâncuși Sculpture exhibition, a total of 11 sculpture works by the artist will be shown together for the first time.
Alongside these works will be drawings, photographs and films, lesser-known artwork that Constantin viewed as vital extensions of his sculptural endeavors.
MoMA's curators also prepared a selection of archival materials which shed further light on the artist's working process and the relationships he had with various friends, sitters and patrons.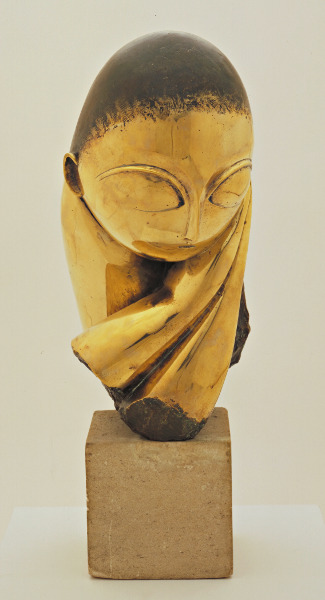 Constantin Brancusi's World of Sculpture Exhibition at MoMA
Many art history experts will not blink twice when naming Constantin Brâncuși among the most important sculptors of the 20th-century art. Spurred by the idea that "The artist should know how to dig out the being that is within matter," Brâncuși sought to give birth to sculptures that carried the true essence of his subjects.
In that regard, no other modern sculpture can stand shoulder to shoulder with him.
Constantin Brâncuși Sculpture will be on view between the 22nd of July 2018 and the 18th of February 2019 at the Museum of Modern Art (MoMA) in New York City.
 Editors' Tip: Constantin Brancusi (MoMA Artist Series)
The elegant and exquisitely shaped pieces of Constantin Brancusi (1876-1957) are easily among the most iconic sculpture works created in the twentieth century. "There are those idiots who define my work as abstract," he once said; "yet what they call abstract is what is most realistic. What is real is not the appearance but the idea, the essence of things." This volume includes 35 color images; a commentary by Carolyn Lanchner, a former curator of painting and sculpture at MoMA, accompanies each work, elucidating its significance and its context.
Featured images: Constantin Brancusi - Fish, 1930. Blue-gray marble, on three-part pedestal of one marble and two limestone cylinders. Acquired through the Lillie P. Bliss Bequest (by exchange). © 2018 Artists Rights Society (ARS), New York / ADAGP, Paris. Photo: Imaging and Visual Resources Department, MoMA; Constantin Brancusi - View of the Artist's Studio, 1918. Gouache and pencil on board. The Museum of Modern Art, New York. The Joan and Lester Avnet Collection. © 2018 Artists Rights Society (ARS), New York / ADAGP, Paris. All images courtesy of The Museum of Modern Art (MoMA).