Widewalls: How do you relate the fine lines you create on paper to the material you will use in your tactile creations? What is your favorite material? We see a lot of brass, wire…
CL: I enjoy working in different media and to move between different media as well. Perhaps a further context is that working with pen or wire, they both are the finest, thinnest available to work with.
Widewalls: Drawing is inherently connected to the line and very often - to the lack of color. Still, the warm, golden shimmer of brass almost depicts the sound that is coming out in the large pieces. How important is color to you?
CL: During my industry design studies, I started to paint abstract, colorful pictures to balance. When I started studying sculpture - I stopped, and only later, after an intensive, concentrated phase of drawing did I long for color again. I wanted to leave the black and white world and re-immerse myself into a world of colors; this is how I started my first attempts to combine painting and drawing.
Colors carry information within themselves that is independent from the linear depiction and that adds an extra layer of information.
Widewalls: To me, your practice appears akin to the ideas of Kandinsky and Calder in certain moments. Do you have any artistic 'forefathers', so to say?
CL: Yes, one could say so. Calder certainly, but also Tinguely, Max Ernst und Tapies have fascinated me early on. So has Andy Goldsworthy.
Widewalls: Are there any other expressive elements you are thinking of exploring next?
CL: I am continuously looking for new, further additions and possibilities.
Widewalls: What does 2016 hold in store for Constantin Luser, after the Joanneum exhibition finishes?
CL: Projects with both Gugging and the Wiener Konzerthaus are coming up. Then a solo show at the space im Ersten, and for ABC Berlin I will be showing with Crone Galerie.
There is very little time to visit the current exhibition Music Tames the Beast by Constantin Luser at Kunsthaus Graz - Joanneum, which ends on May 1st, 2016.
Editors' Tip: Music Tames the Beast
Music Tames the Beast is a comprehensive installation by Constantin Luser showcasing his earlier and latest works. Interactive musical sculptures, three-dimensional wire drawings and objects made with found material give a profound insight into the artist's complex practice. All of the elements merge and collide, creating a particular experience for the viewer, who can either enter and participate or observe and contemplate any of his works. Hosted in one of the most progressive art halls in Austria, the exhibition marks an important point in Constantin Luser's career.
The catalog of works from the series is already available to pre-order on Amazon.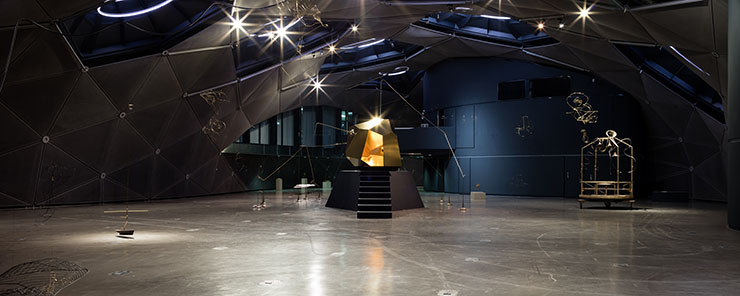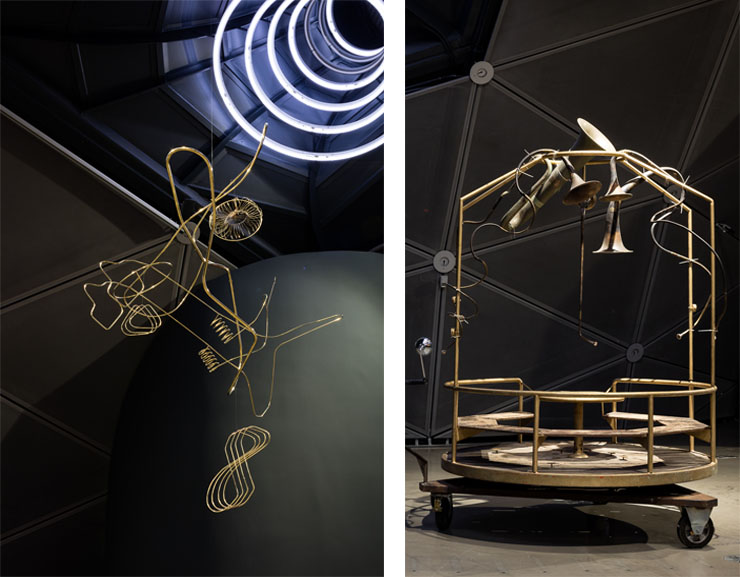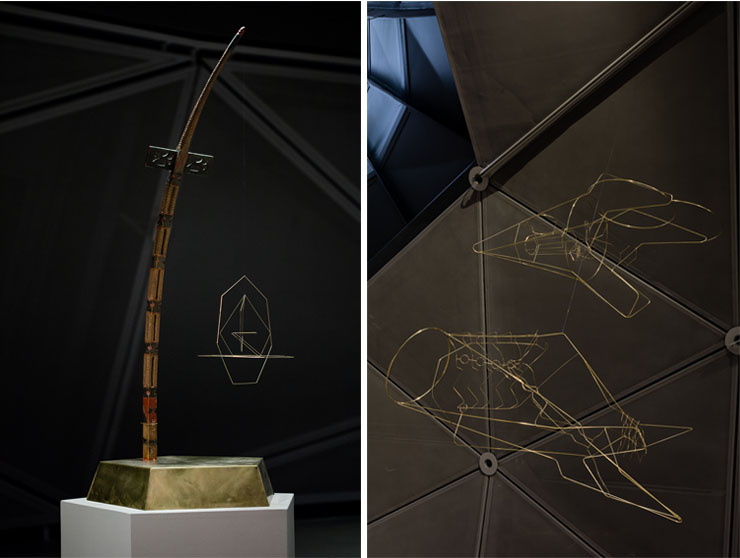 Featured images: Exhibition views of Constantin Luser show at the Kunsthaus Graz Universalmuseum Joanneum. All images by Manuel Carreon Lopez. Used with permission.