All collectors and art lovers are familiar with the fact that there is no better contemporary African art fair other than 1:54. 1:54 Contemporary African Art Fair celebrates its second New York edition, one year after the debut in the US. Originally from London (take a look at our preview for 1:54 Contemporary African Art Fair London 2015), this amazing art fair is a leading transnational platform dedicated to promoting Africa and African-related art practices and projects. The 2016 New York edition of 1:54 will showcase 17 galleries from 9 countries, in addition to an impressive selection of works by over 60 artists working in various artistic mediums. Finally, the art fair will coincide with Frieze Art Week (including Frieze New York 2016).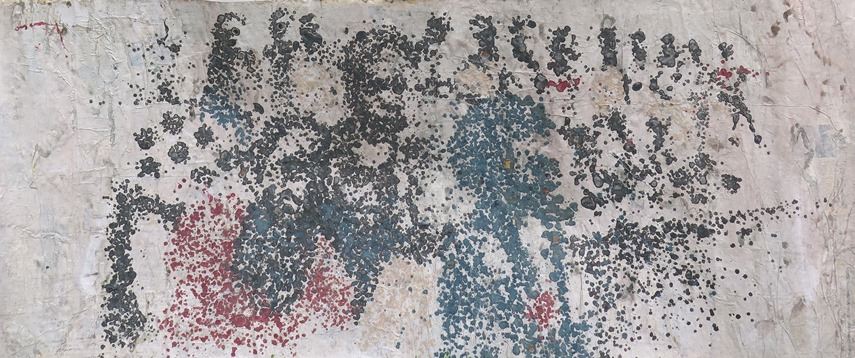 1:54 Contemporary African Art Fair New York – Highlights
More than 70 galleries and artists who are participating at this year's 1:54 Contemporary African Art Fair are coming from 27 countries: Angola, Belgium, Benin, Burkina Faso, Cameroon, Côte d'Ivoire, Ethiopia, France, Gabon, Ghana, Italy, Kenya, Democratic Republic of the Congo (DRC), Madagascar, Malawi, Morocco, Mozambique, Nigeria, Senegal, Sierra Leone, Somalia, South Africa, Togo, Tunisia, United Kingdom, USA and Zimbabwe. This year, 1:54 New York's impressive roster of over sixty African and African diaspora artists will include internationally renowned artists such as Derrick Adams (USA), Ruby Onyinyechi Amanze (Nigeria), Joel Andrianomearisoa (Madagascar), Sammy Baloji (DRC), Edson Chagas (Angola), Ayana V. Jackson (USA), William Kentridge (South Africa), Otobong Nkanga (Nigeria), and Billie Zangewa (South Africa). Some of the galleries participating are: Art Bärtschi & Cie from Geneva, Mariane Ibrahim Gallery from Seattle, ARTLabAfrica from Nairobi, and other great galleries from around the world.
List of Galleries
List of Artists
1:54 FORUM and 1:54 PERFORMS
1:54 Contemporary African Art Fair New York will also have quite rich supporting program. The Fair's unique discursive program – FORUM is curated by Koyo Kouoh, Founder and Artistic Director of RAW Material Company, Dakar, and Curator of the 2016 EVA International – Ireland's Biennial of Contemporary Art. This year, Kouoh welcomes Adrienne Edwards (Performa, New York and Walker Art Center, Minneapolis), Ugochukwu-­Smooth C. Nzewi (Hood Museum of Art, Dartmouth College), and Dexter Wimberly (independent New York-­based curator) to the program as collaborators. With contributions from a rising generation of cultural entrepreneurs and producers, the discussions and artist talks for 1:54 FORUM will pivot around a number of key themes, including the African art market, curating in the digital age, and contemporary forms of dissemination. The fair will also host 1:54 PERFORMS, a new performance section for this year's edition co-­presented with Performa and curated by Adrienne Edwards, Curator at Performa and Curator-­at-­Large at the Walker Art Center. This innovative platform of the fair will center around two original performances.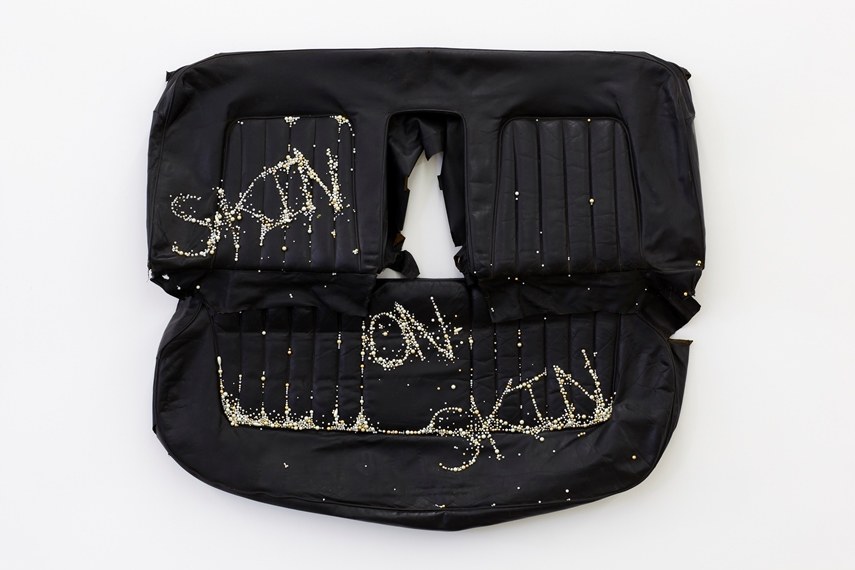 TRANSMISSIONS
The art fair has created a partnership with the Dakar Biennale (Dak'Art -­ Biennale de l'Art Africain Contemporain) for the fair's special project TRANSMISSIONS. To celebrate the concurrence of the biennale's opening week with 1:54 in New York, 1:54 is screening daily highlights from the Dakar Biennale in a dedicated projection room at Pioneer Works during the fair. Simultaneously, daily highlights of the fair will be screened in Dak'Art during the biennale. Fostering a cultural exchange between 1:54 and the current artistic activity in Dakar, the collaboration aims at mapping out the points of convergence between the two platforms. Among other special events are 1:54 Lounge designed by Stephen Burks with a site-­specific lounge installation; Pop-­up restaurant by Senegalese Chef, Restaurateur, and Author, Pierre Thiam, in the garden of Pioneer Works throughout the duration of 1:54 NY, and many others.
The Location of the 1:54 Contemporary African Art Fair NY Main Venue
Practical Information
1:54 Contemporary African Art Fair New York will take place from May 6 until May 8, 2016 at Pioneer Works, Red Hook, Brooklyn (159 Pioneer Street). VIP and Collector's Previews are scheduled for May 5 (VIP: 2-6pm and Vernissage: 6-9pm). Daily ticket costs $20. For more information, please visit the official website of the art fair.
Featured Images: John Liebenberg - California Bar, detail, 1988, edition of 5. Afronova; Steve Bandoma - Horizon 2050, 2015, detail. Eldorado. Acrylique, encre et collages sur papier. 200 x 140 cm. Signé et daté. Courtesy Galerie MAGNIN-A, Paris. All Images courtesy of 1:54 Contemporary African Art Fair.