The future is already here, some might argue, due to the increasing presence of technology in our daily lives. The sci-fi imagery from the 1960s, and especially 1980s popular culture, is now becoming reality and it is just a matter of years when it will become accessible to everybody.
The hybrid practices, often characterized with a syntagm "art and science", are dealing with the matters of virtual reality, artificial intelligence, algorithms, avatars and cyborgs and are generally articulating the meaning of existence in regards to the ever-changed digitized experience. The MAXXI Museum in Rome is about to open an exhibition focused on such artistic practices under the title LOW FORM. Imaginaries and Visions in the Age of Artificial Intelligence.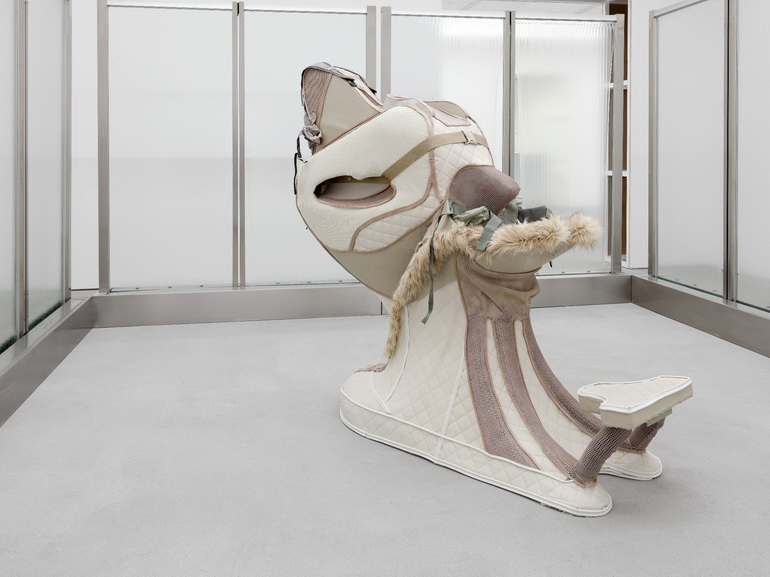 The AI Explorations
The aim of this particular project, curated by Bartolomeo Pietromarchi, is not only to underline the shift in perception of reality and humanity's (changed) relationship with technology but to also study, debate and attempt to determine what would be the possible outcomes of this radical change, whether devastating or positive.
All the artists which were invited to participate belong to the Millennial Generation, so they were growing in accordance with the ongoing digital revolution. Their interest in producing dystopian visions of the present and the future resulted in multilayered hybrid works influenced by the globalized culture which explore the effects of automatic processes, creative algorithms, and Deep Dream technology.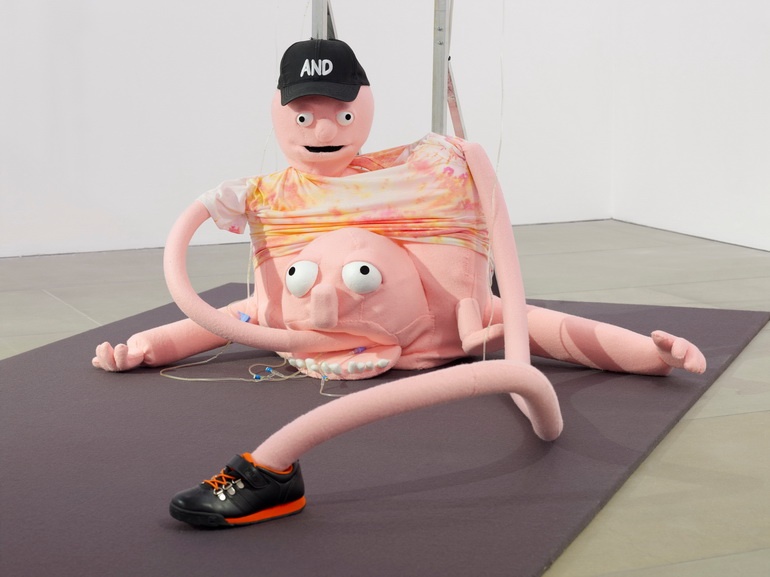 The Exhibition Highlights
The exhibition will offer a highly immersive, multimedia and multisensory experience with more than twenty installations. It is worth mentioning some of the works such as the one by Zach Blas and Jemima Wyman titled im here to learn so :))))). It features a chatbot named Tay, an AI component created by Microsoft abandoned in 2016 after it had been hacked. This 3D avatar speaks about himself and the meaning of his existence in a four-channel video installation.
On the other hand, Canadian artist Jon Rafman will show his recent video Poor Magic, as well as the new one produced for the exhibition called SHADOWBANNED: Punctured Sky, which explores the subconscious dimension of our relationship with the digital environment. Luca Trevisani will exhibit sculptures caldo (Giorgio Manganelli) and Wireless Fidelity, made of feathers printed with a UV ray machine.
The exhibition will end with an installation Do you like Cyber? by artist and researcher Emilio Vavarella; it consists of three mechanical arms and three parametric speakers, and explores the hacking of a dating site.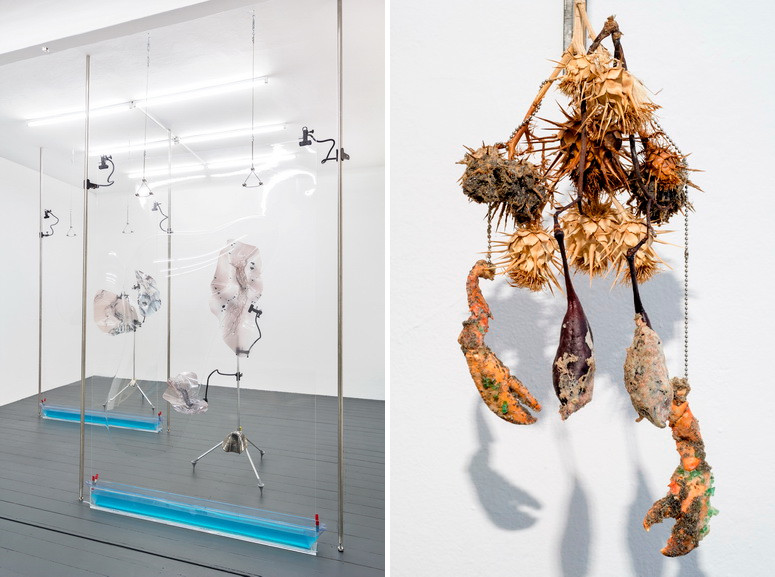 Low Form at MAXXI
This exhibition will introduce the visions of artists aimed to articulate the lack of human capability to make a difference between the present and the future. Furthermore, these surrealist representations will tackle the issues of a dilated imaginary and technological unconsciousness in regards to new social and political modes of power and authority.
LOW FORM. Imaginaries and Visions in the Age of Artificial Intelligence will be on display at MAXXI – National Museum of XXI Century Arts in Rome from 20 October 2018 until 24 February 2019.
Featured images: Jon Rafman - SHADOWBANNED: Punctured Sky, 2018. Single-channel HD video, stereo sound. Courtesy the artist; Zach Blas and Jemima Wyman - im here to learn so :)))))), 2017. HD video still, four-channel HD video installation; Emilio Vavarella - Do You Like Cyber?, 2017. Site-specific sound installation with three robotic arms and parametric speakers. Variable dimensions. Courtesy the artist and GALLLERIAPIÙ. All images courtesy MAXXI Roma.