If one tries to search the web entering a keyword such as art conservation, he/she will see - among top ten search results - a few different university departments (New York University, University of Delaware, Queen's University) providing educational programs for students in the, nowadays multidisciplinary, field of art conservation and restoration. There are also numerous institutes (The Getty Conservation Institute, The American Institute for Conservation of Historic and Artistic Works) that are conducting research, case study analysis, and different courses and projects in this area. Not to forget that notable museums (such as Metropolitan Museum of Art, National Gallery of Art in Washington, DC, Museum of Modern Art) have their own supporting departments dealing with conservation and restoration of its collections. According to the ArtWatch International (March, 2015), it seems like this field of science/art is gaining popularity amongst the general public due to its close link to the emergence of scientific breakthroughs and their role in this field.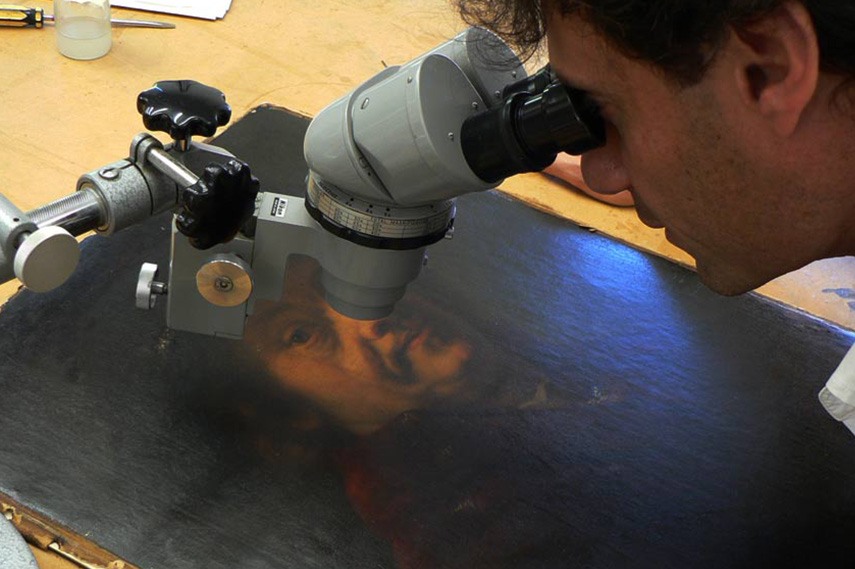 Anti-aging Program
By using various instruments which apply different methods such as X-Rays, infrared imagery, UV light and microscopy, a lot of discoveries and interpretations were made regarding the diverse layers of paint in a painting, the initial ideas of the artist in its paintings, and even artists' intentions. Recently, Google developed a Gigapixel camera designed to preserve even the most minute details of an artwork. As the technology develops, so are the different methods arising and offering new possibilities. Although scholars did present different theories regarding some Old Masters intentions and painting techniques over the history of conservation field development, their bare eyes were not as trusted at today's results gathered through current scientific approaches (ArtWatch International, March 2015).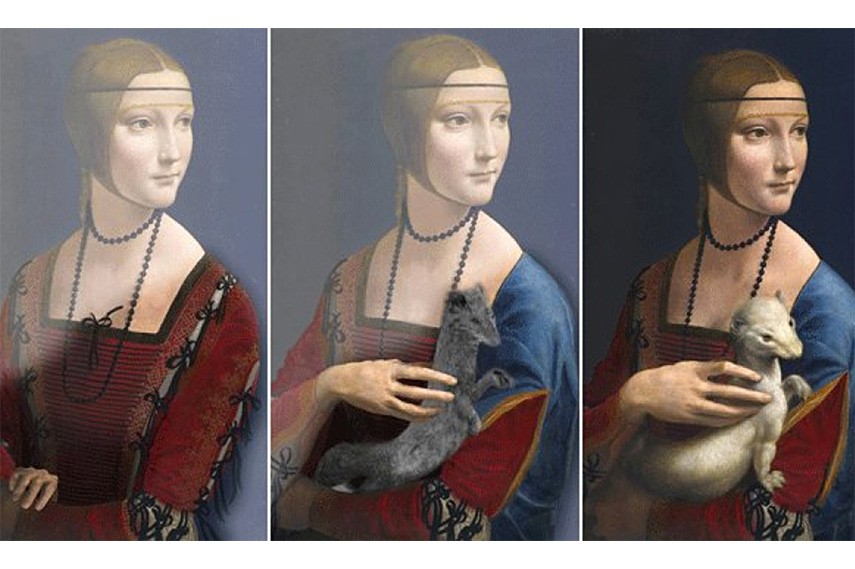 Science Spares No One
Yet, when it comes to the art conservation profession, there are several issues that arose over time. These are mainly focused on conserving modern art objects. At a meeting held by the Getty Conservation Institute (including international professionals) in 2008, the professionals underlined the problems which they were facing in the conservation of modern and contemporary art (The Getty Conservation Institute, June 2008).
Conservation Issues of Modern and Contemporary Art
The experts succesfully identified several groups of issues. One of them was the need to conduct research on the modern materials used by the modern and contemporary artists. Art history shows that nowadays artists use different types of material than the Old Masters, such as plastic, different alloys, organic material, and other (even stuffed animals). Therefore, conservation professionals intend to detect as much as possible of these new materials, and to find out their chemical and physical characteristics. Subsequently, art conservation professionals should learn about which technique of conservation is best to be used in such cases.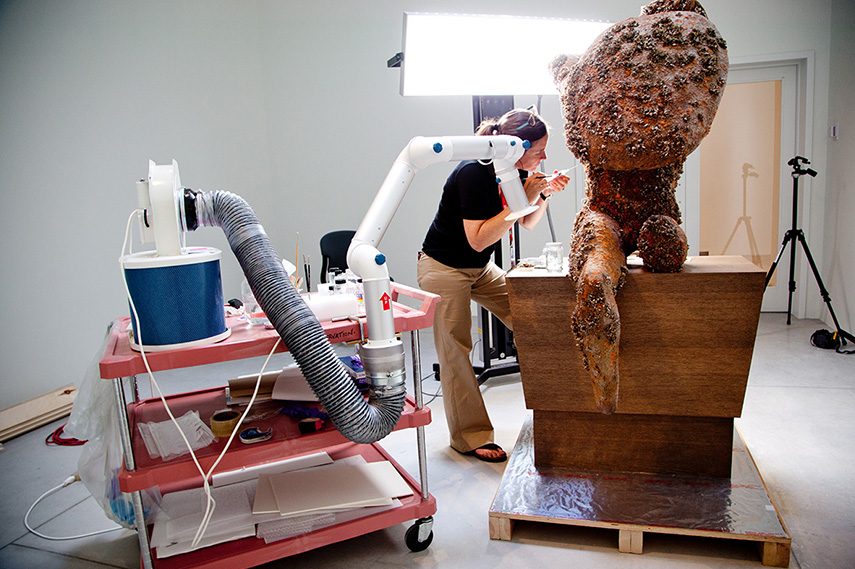 Aesthetics are Dying
After overcoming the burdens in the scientific domain, there are art subjects that are essential to its existence – ethics and aesthetics. Are art conservation professionals and students currently predominantly focused on science and its appliance? Maybe they have lost the connection with the purpose and meaning of art, and thus the artists' motivations behind creating art works. Some modern and contemporary art works are created with the idea of collaborating with the audience, some are painted on concrete walls in order to send a social and political message. There are even those created from the deteriorating organic materials with an intention to show just that – life. I'm not sure all art works are asking to be 'saved'.
Ethical Dilemmas in Conservation of Modern and Contemorary Art
Plastic Surgery in Arts
While looking at auction results, one is definitely able to understand why modern and contemporary art pieces are in need of being conserved and restored – extreme auction selling prices. As we underlined before, Damien Hirst's installation called Away From the Flock (created for the Broad Contemporary Art Museum in Los Angeles) required the refreshment of the toxic fluid and occasional replacement of the lamb itself (messy, I know), and it even leaked some of the poisonous gas. Still, if you look at his auction sales results (such as the one-artist auction record of USD 198 million, which he reached in 2008), it is, in my opinion clear that modern and contemporary art works are slowly becoming commodities. Consequently, an investor wants to know what is the quality of the artwork he/she is buying – or, in this case, will it last. Would you like to give away few millions that will decompose right in front of you? I'm not sure a lot of investors would enjoy that.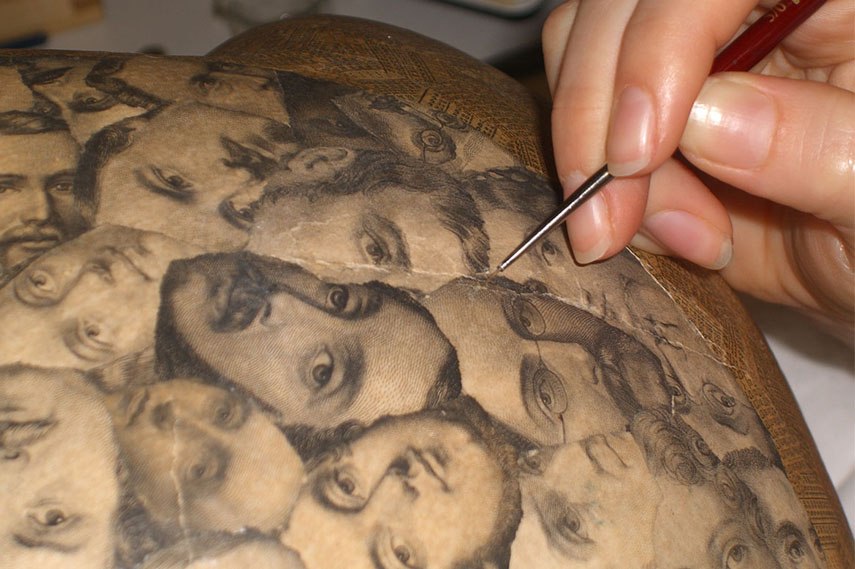 Art Conservation - A Doctor on Call
Bearing in mind previously outlined issues, there was demand for a piece of paper/a document that would prove that the artwork will be a solid investment, if the buyer follows the instructions prescribed by a professional regarding its conservation. One such professional is definitely Gloria Velandia, a consultant and conservator with a master's degree in chemistry and conservation, that calls herself a doctor on call. Her job is mostly done in her studio, back home in New York, where she cleans, repairs and restores paintings, sculptures and works on paper for collectors, museums, galleries and auction houses (The New York Times, May 2016). Velandia also provides advice on maintenance (annual maintenance data creation), and collection management.
According to the New York Times (May, 2016), Velandia and her team of well-trained assistants are the preferred conservators by the major art fairs (such as Art Basel, Frieze New York and the Armory Show). Velandia's activity is a bit different during art fairs, as it usually consists of on-site evaluations, due to the possibility that an investor could demand the most recent condition report prior to the sale, and also through engaging in cosmetic interventions before opening day. She also provides independent opinions on what can be a high-end purchase, while educating the investors on how to live with the ephemeral art works (The New York Times, May 2016).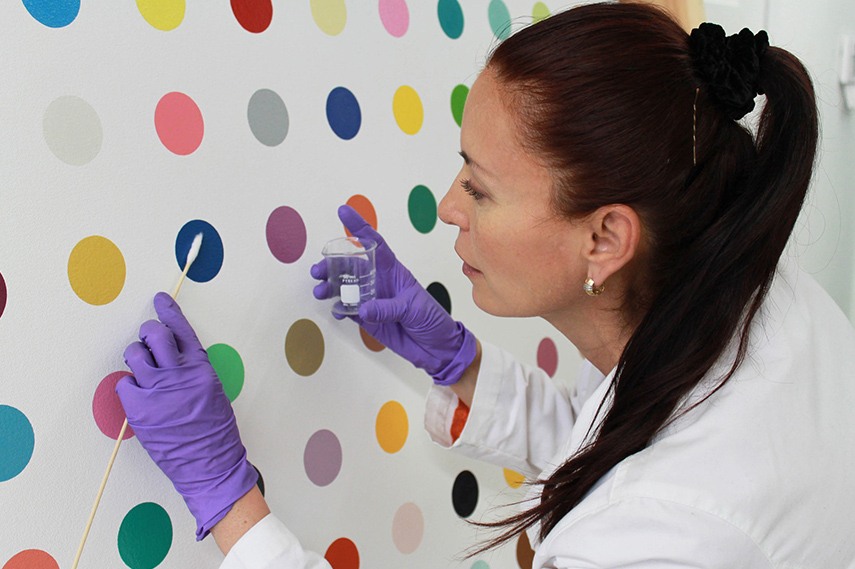 Art Market Bubble is Inflating
It is believed by some that culture and its manifestation through art works is the conservation of the spirit of previous generations and humanity itself. Cultural goods are the medium of communication between different cultures and generations in time and space. Everything on this planet has a tendency towards entropy, due to the inevitability of aging, and so does an art piece. As some philosophers like to underline, only the material manifestations of the human spirit – the art works – ensure the existence of culture, and its intrinsic goal, which is enabling communication. In order for us to communicate with the masters of the past, their art pieces should restrain its form and message. Therefore, it is expected of the modern civilization to preserve, conserve and, of course, restore valuable art pieces. And what about overvalued modern and contemporary art works? In my opinion, this is maybe the true sign of an art market bubble. After all, we are a civilization of mainly materialistic values today, aren't we?
Editors' Tip: Conserving Contemporary Art: Issues, Methods, Materials, and Research
Modern and contemporary visual artists started using new materials and techniques in the early twentieth century. Some of those materials have the unknown characteristics of aging, wear and tear, which are causing trouble to the conservators. Conservators' activity became quite problematic, increasingly delicate and experimental, and therefore searches for not only technical knowledge, but also an expanded awareness of artists' motivation and intention. Conserving Contemporary Art: Issues, Methods, Materials, and Research by Oscar Chiantore and Antonio Rava is one of the first books that gave an insight into the problems that modern and contemporary art conservators are dealing with in their everyday work.
Featured image: The Restoration - Courtesy of the Caryatid Conservation Services.
All images used for illustrative purposes only. Courtesy of: The Caryatid Conservation Services; Jessica Crann Conservation; The New York Times; The Art Gallery of Ontario, Toronto; David Stein & Co; The Guardian.