Renowned Indian Contemporary artist Hema Upadhyay was found dead on Saturday, December 12th 2015. The body of the deceased was discovered in Mumbai's Kandivli district's sewage drain alongside the body of her lawyer, Harish Bhambhani. Both the artist and the attorney were missing since Friday and it's believed that the financial disagreement led to the killings. Today (on December 14th, 2015), Indian police arrested the main suspect in their murders.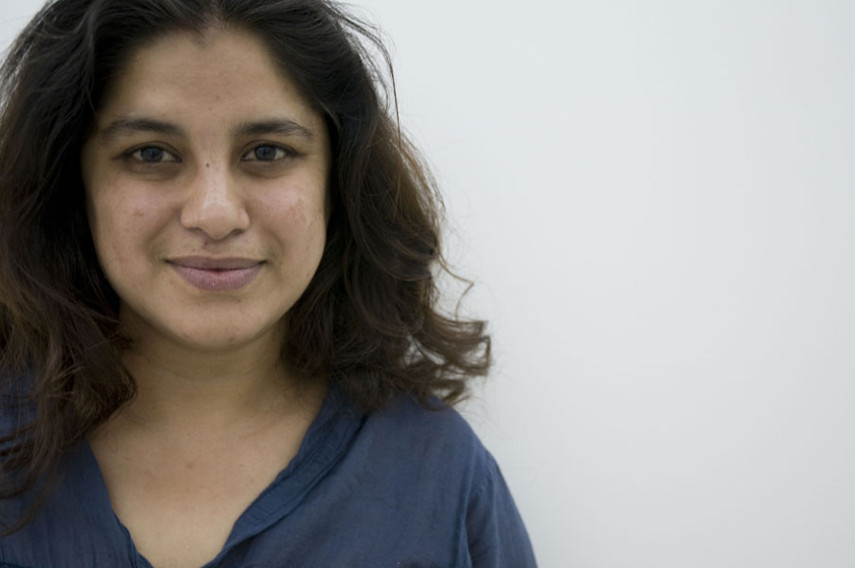 The Murder of Hema Upadhyay
According to Hindus Times, the artist was probably smothered with the pillow, while her lawyer suffered other injuries made with a blunt object. The Hema Upadhyay's house helper last heard from her on Friday, when the artist called to confirm that she will have her dinner in a restaurant. She and her attorney meet at 8.30 p.m. in her studio when the last phone-call from Harish Bhambhani's self-phone was made. One day later, on Saturday evening, they were found dead with their hands tied behind their backs. "Their bodies were wrapped in transparent polyurethane before being stuffed into cardboard boxes" - a Mumbai police officer stated for The Hindus Times.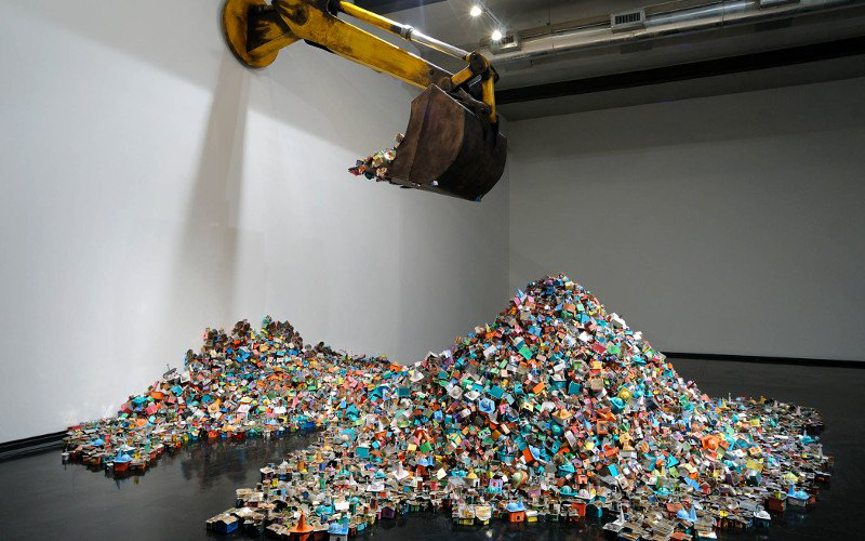 Financial Dispute - a Possible Motive for the Murder in Mumbai?
Today, Indian authorities arrested Shivkumar a.k.a Sadhu Rajbhar, a suspect in the murder, but the police believes that he wasn't the only person involved in the crime. The main lead in the case came from a truck driver who has unknowingly transported the bodies to the dumping ground. According to the NDTV, the killers told the driver that they wanted to dispose of "some waste material" and asked him for help. The main suspect is the owner of the warehouse where Hema Upadhyay kept her works. The police suspects that the dispute over 5 lakh (around $7. 500) between the artist and the accused could have been the motive for the murders.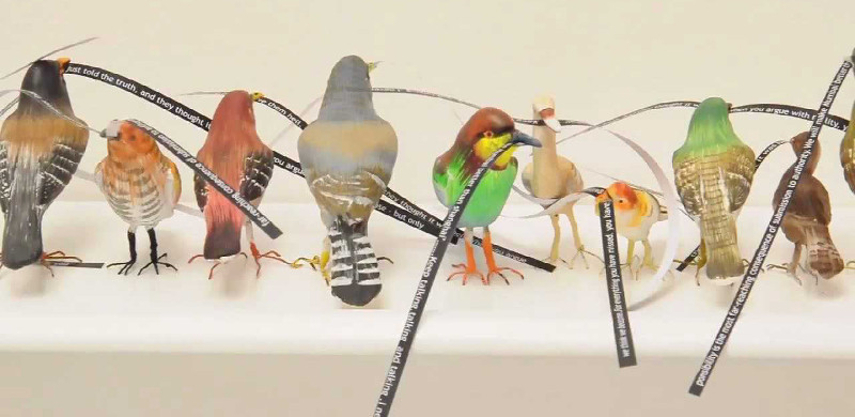 Migrations in India and Identity Issues in the Works by Hema Upadhyay
Hema Upadhyay was an Indian artist whose works are marked with the inclusion of small-collaged photographic self-portraits. Her first exhibition entitled Sweet Sweet Memories consisted of numerous mix media artworks dealing with the topic of migration. Having moved from her hometown of Baroda to Mumbai, the artist has incorporated her personal experience as well as her own private photographs into the exhibition. Her first solo show was held in Sydney and included numerous handcrafted and lifelike cockroach sculptures. She infested the Artspace gallery with this small scale sculptures to question the consequences of military actions around the globe. Hema Upadhyay collaborated with other artists to create Made in China installation that dealt with the loss of identity in modern consumerist society. In 2006 she collaborated with her mother, Bina Hirani, on the creation of Mum-my work that was on display at the Chicago Cultural Centre. Her photography and sculptural installations often explored notions of dislocation and migration in Asia, but also identity, nostalgia and gender.
Leave a comment on our Facebook page 

Featured images: Hema Upadhyay, photo by Pierre Verdy, via CNN and Hema Upadhyay and her Dream Wish Wish a Dream installation ; All images for illustrative purposes only