Paris art scene, like many other ones, enjoys quite a busy period at the end of March and the beginning of April. Only this time, drawings are getting all the attention, with fairs such as Salon du Dessin, Drawing Now and DDESSIN – taking place respectively from 25 – 30 March at the Palais Brongniart, 30 March – 3 April at the Carreau du Temple, and 1 – 3 April, 2016, at the Atelier Richelieu. Salon du Dessin, celebrating its 25th anniversary, is presenting a whole range of renowned works, from Old Masters to Modern, and Contemporary ones. At the same time, another two (much younger) fairs are oriented towards contemporary drawing works of acknowledged artists, displayed at Drawing Now, and the rising ones – exhibiting at DDESSIN. According to Artprice (March 2016), drawings segment achieved its best result in 2015, showcasing that it's becoming an important part of leading auctions and collections.
Until recently, drawings were usually treated as less valuable artworks than paintings and sculptures, which can be illustrated with the fact that their prices are still lower than others' (Artprice, March 2016). What caught the attention of the art market experts is the 2015 global top 20 auction sales result, which laid out a drawing sold for roughly $40 million at China Guardian – the Chinese artist Pan Tianshou's Eagle, Rock and Flora. This drawing entered the "artistic hall of fame" in 2015 sales report along with paintings of Van Gogh, Warhol, Picasso, Rothko, Monet, Modigliani and others.
Chinese Peter Pan: a Never-ending Traditionalist
Recognized as one of the most significant traditional painters in China, Pan Tianshou – who lived and worked mainly in the 20th century – is also responsible for the rising importance of traditional painting education. His drawings are representing flowers, mountains, water and birds, influenced by old Chinese masters. Tianshou was emphasizing that Western and Chinese art should not be assimilated due their distinct nature and the opinion that such a movement would undermine each culture's essence. Yet, it seems like his successors chose Paris to show off their work. Tianshou wrote a book on Chinese painting in 1924 under the name The History of Chinese Painting. He is mostly sold in China, which is representing around 94% of his market, but he gained worldwide recognition, and his artworks are being sold for in the price range of works by Qi Baishi (second highest priced artist after Edvard Munch; Artprice, March 2016).
Artprice (March, 2016) claims that Chinese artists' drawings are the most expensive ones on the market, besides those from Raphael, Paul Cezanne, Munch and Edgar Degas. They are being sold mainly in Hong Kong and mainland China. This is not a surprising fact, bearing in mind their prices and that Chinese collectors constitute 19% of the market. Furthermore, as it can be traced in the reports, drawings and calligraphy works are evidencing a price increase. McKinsey research (April, 2011) claims that one-third of luxury consumers in China favor purchasing items that were created uniquely for the country and which reflect China's culture. One should not forget that calligraphy and drawings indeed are a part of the long Chinese tradition, dating back from the Han Dynasty, in 202 BC. 58% of the international auctions' turnover in the drawing segment is achieved in China, and if Hong Kong is included, this percent rises to 72. After U.S. (13%) and United Kingdom (7%), France comes in at fourth place, with the 3% of the global turnover in the drawing segment – mainly bought by European, French and Chinese collectors (Artprice, March 2016).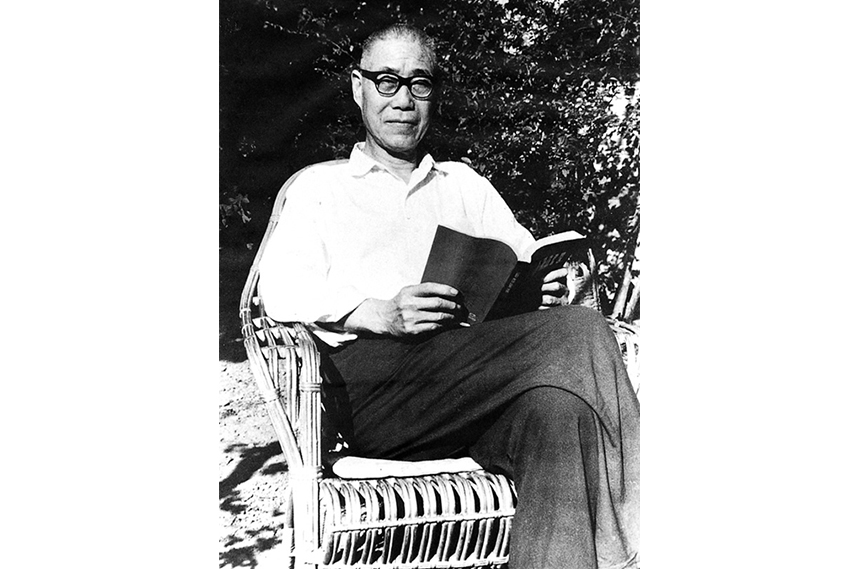 A Place Where Modern and Traditional Collide
Chinese artists usually choose a gallery in Paris to present their work. According to Chindaily Europe (August, 2016), in 2015, France reached a record number of Chinese visitors – more than two million. Most of the them are arriving in the period from January to August, keeping in mind that in that period, the climate is in favor of tourists (actually, the driest period in France is from March to May). According to Roland Berger Strategy Consultants (2012), Chinese prefer France as their travel destination, where they usually spend around 30% of their total traveling budget on shopping. As it can be seen in the reports of Travel China Guide (2016), after Asia, France was the no. 1 travel destination in the first half of 2015 among Chinese. Chinese travelers revealed to China Luxury Advisors (October, 2015) that they dislike crowded places that are full of Chinese tourists. It turns out some of them are really taking all the factors in account when deciding when to travel.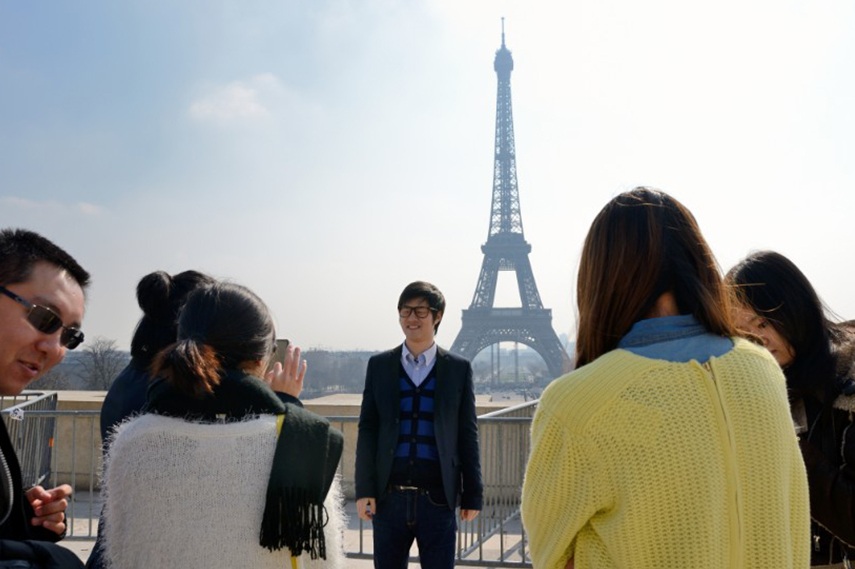 Contemporary Drawing in an Old-fashioned Way
Artprice (March, 2016) notes that sale of drawings is booming along with Chinese art market among other factors, such as the scarcity of the Old Masters' paintings which is therefore being replaced by their drawings (thus increasing the total category of drawings); and the truth that drawings are no longer less valuable than paintings (drawings now represent 24% of the global turnover of the market).
While looking at the exact dates of the fairs which are taking place in Paris, it seems like their timing is perfect as Paris is most crowded in the summer time. Spring seems like a good option for Chinese to visit the City of Light for shopping luxurious items, remembering that 2 – 3 April is the Qing Ming Jie (in English All Souls Day) – China's national holiday. These three fairs are providing collectors with an entire range of drawings category, from Old Masters' drawings, through affirmed artists to those artists whose drawings are seeing the light of day for the first time. Why then not utilize the fact that Chinese travelers are no. 2 among richest people, that they do buy luxury goods with China's national symbols and that they spend a lot while traveling? I suppose the Parisians are capitalizing on it pretty well, but they should remember that, while looking at the facts, it seems that the drawings of contemporary Chinese artists with traditional motives are those that sell better than the modern ones. Does this show that the Chinese are setting the trend of going back to basics? Perhaps they are, but let's hope for the unrevealed contemporary drawings to join in on the trend.
Featured images: Paris, France - Courtesy of The Beauty of Travel, Drawing now 2015, salon du dessin contemporain - Courtesy of Pointcontemporain.
Images courtesy of: MutualArt, Livejournal and CNN.