Following its unprecedented revival, world-renowned artists have managed to shed new light on figurative painting, interpreting and redefining its concept with a wide range of experimental forms, compositions and subjects. Through novel approaches, they have managed to take this traditional genre to new heights.
The Arts Club London will soon bring together a fine selection of figurative painting in a group show titled Let Me Tell You A Story. It will showcase the works of international contemporary artists which explore a range of salient topics affecting us today, from race, gender, and war, to love, privacy, policy and social media, through works by Mequitta Ahuja, Derrick Adams, Celeste Dupuy-Spencer, Lubaina Himid, Maryam Hoseini, Sanya Kantarovsky, Aliza Nisenbaum, Faith Ringgold and Christina Quarles.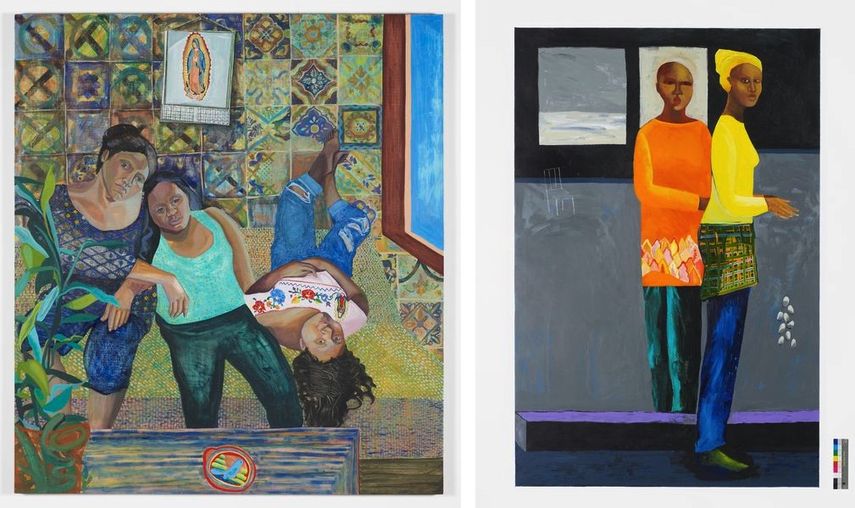 Mequitta Ahuja, Aliza Nisenbaum, Celeste Dupuy-Spencer and Lubaina Himid
Known for her monumental paintings, the artist Mequitta Ahuja merges the roles of artist and subject by depicting herself engrossed in various stages of her artistic process. On the other hand, the artist Aliza Nisenbaum turns the subject of her figurative paintings outward, painting intimate portraits of mainly Latin American families.
The works of Celeste Dupuy-Spencer tell stories of American life, most often memories and moments drawn from scenes with her friends, family, lovers and local community in her native upstate New York. The Turner Prize winner of 2017, Lubaina Himid produces challenging and thought-provoking works that address colonial history, racism and institutional invisibility.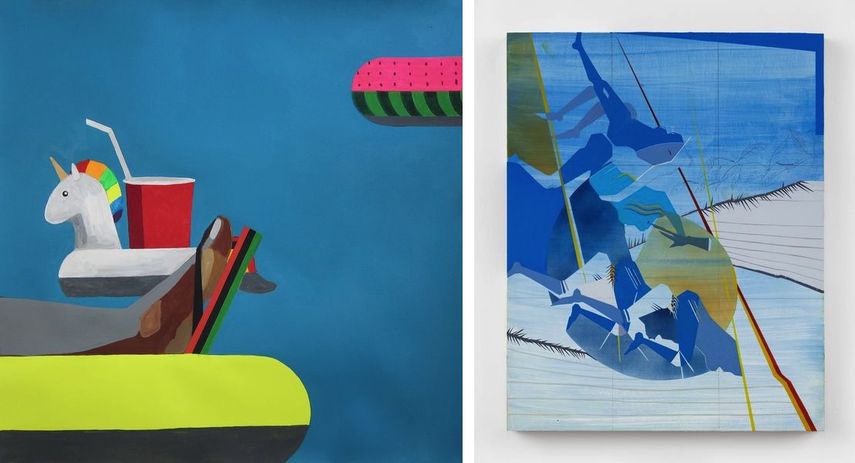 Faith Ringgold, Derrick Adams, Maryam Hoseini, Sanya Kantarovsky and Christina Quarles
In her narrative quilts, Faith Ringgold tells stories of her life and those of others in the black community, dedicated to expanding the art canon to include African American artists. Similarly, the artist Derrick Adams studies and reshapes racial identity in a playful way. On view in the exhibition, his series Floaters depicts and celebrates the black body at leisure.
While the Iranian artist Maryam Hoseini explores current constructs of gender inequality to create new spaces of inclusion, Christina Quarles, who identifies as a queer, cisgender woman of mixed race, confront themes of racial and sexual identities, gender, and queerness. Finally, Sanya Kantarovsky is famous for her satirical works which address social realities such as personal anxiety and power dynamics.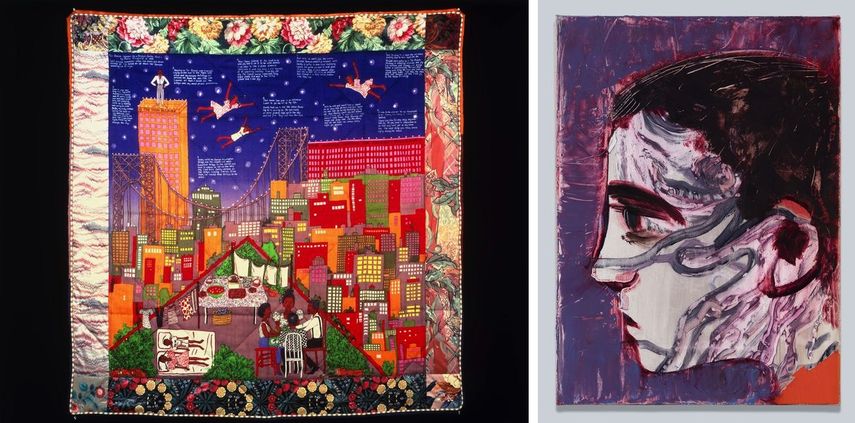 Contemporary Figurative Painting at The Arts Club
The exhibition will present intimate stories, both fictional and real, inviting the viewers to engage with contemporary narratives from around the world.
The exhibition Let Me Tell You A Story will be on view at The Arts Club in London from January 14th until April 14th, 2019. The opening reception will take place on Wednesday, January 16th, from 6 to 8 p.m.
Featured image: Christina Quarles- For a Flaw, For a Fall, For the End, 2018. Acrylic on canvas. Courtesy of the artist and Pilar Corrias Gallery, London. All images courtesy The Arts Club.