Although a commonplace, it is important to remember that all land within the territory of the United States and Canada belonged to Indigenous cultures for centuries (e.g. Alaskan Natives, Inuit people, Native Americas, etc.), as various communities that perceived rather than a political entity. As the colonization progressed for centuries, these communities became less and less visible due to urbanization, commodification, and in worst cases and depending on the region, racism.
Nevertheless, their cultural heritage remains explored by a generation of contemporary Indigenous artists who are using different means to express their identity. To analyze thoroughly this particular production and underline its broader cultural significance, the Heard Museum decided to organize an exhibition focused on the works made in the last two decades.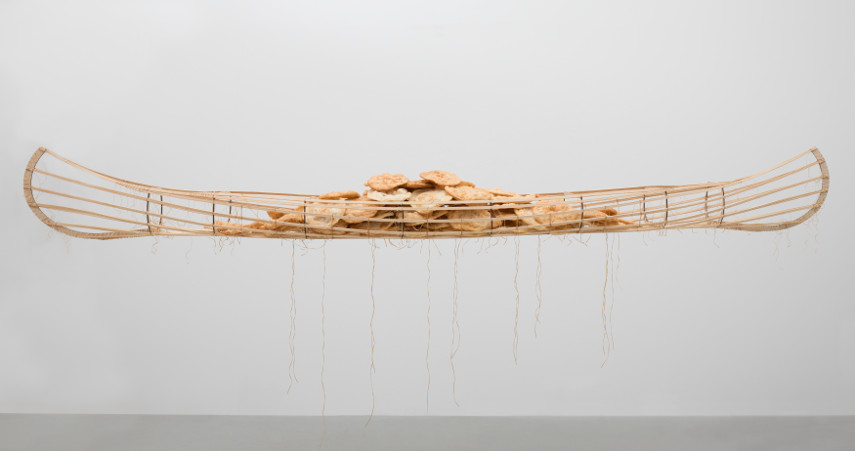 Saluting The Indigenous Creativity
This exhibition, marked as the museum's largest to date, tends to present not only a selection of works but an array of stylistic and conceptual approaches expressed by some of the leading indigenous artists from North America.
To achieve that task, Heard Museum Chief Curator Diana Pardue and Fine Arts Curator Erin Joyce, who curated the exhibition, decided to focus on creating a fresh and communicative survey suitable for new interpretations of Indigenous art. Heard Museum Dickey Family Director and CEO, David Roche, underlined the importance of this exhibition:
Larger Than Memory comes at a pivotal time in the global contemporary art world. The exhibition recognizes and presents artists working at the top of their field, across a variety of mediums; artists that are engaging with critical dialogues that touch all of our lives. The Heard is honored to present the work of these creatives and be a leader in conversations regarding representation, identity, and the environment.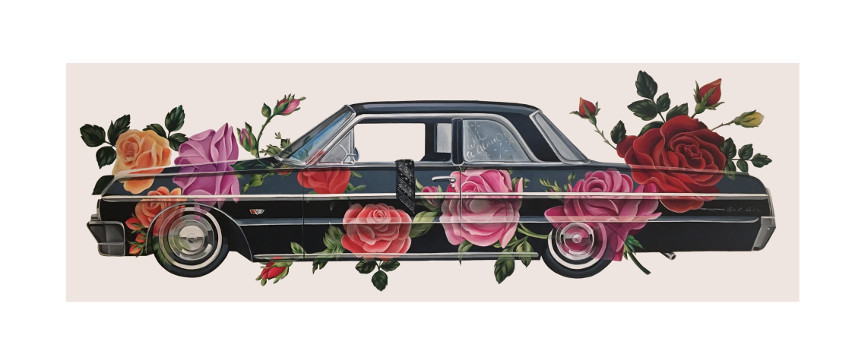 The Artists And New Commissions
More than forty works by twenty-two artists active across the United States and Canada, including Cannupa Hanska Luger, Jaune Quick-to-See-Smith, and Jeffrey Gibson, all of the recipients of important fellowships and grants, as well as many others.
Among the new commissions, the visitors will be able to experience Monument/Pillar (2020) and Ike Maka 1-8 (2019) by Santa Fe–based artist Ian Kuali'i; the work Suburban Skookum (self-portrait) made by California-based artist Lewis deSoto in 2019; the new painting titled Nature Doesn't Give a #%*! About You, But It's Sure Nice To Look At by Denver-based painter and filmmaker Steven J. Yazzie; and the monumental soft sculptures titled jaatłoh4Ye'iitsoh no. 1–6 by Gallup–based installation artist Eric-Paul Riege.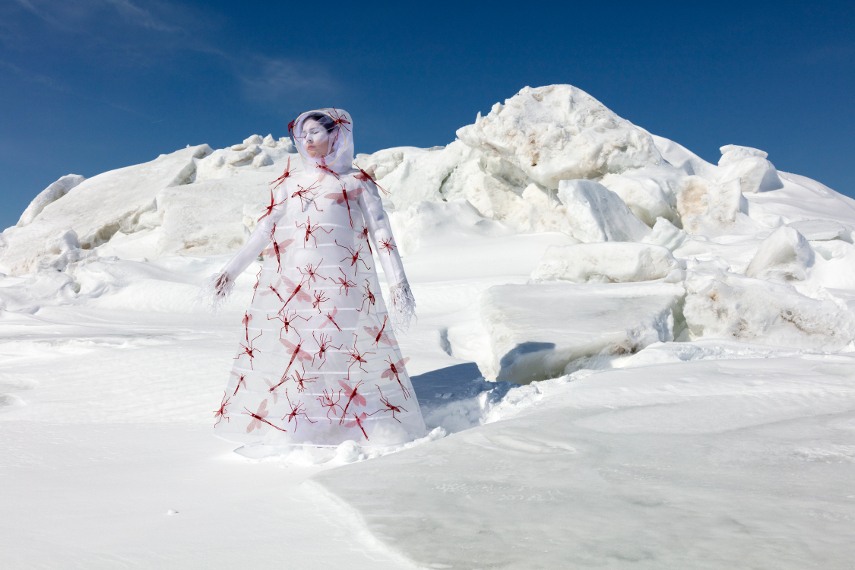 Larger Than Memory at The Heard Museum
The current exhibition is accompanied by an extensive illustrated catalog featuring essays by leading scholars in charge of this subject matter.
Larger Than Memory: Contemporary Art from Indigenous North America will be on display at the Heard Museum in Phoenix, Arizona, from 4 September 2020 until 3 January 2021.
Featured image: Michael Patten - Little Red Dots. All images are courtesy of The Heard Museum.