The region's most important international contemporary art fair, Contemporary Istanbul offers a platform for the city's thriving art scene and growing art market, as well as an access point to the best contemporary art from the wider region. Returning to the city this September for its 13th edition, Contemporary Istanbul 2018 will be more robust than ever, bringing the very best of contemporary art from Turkey and the world.
This year, there will be approximately 80 galleries from 21 countries. Continuing to build the fair's reputation for innovation, there is also the expansion of the Gallery Support Program, which assists galleries with participating in the fair.
In addition to the impressive gallery program, the fair will also present CIF Dialogues, the talk symposium that has been held every year for over a decade. Once again, the biggest fair in Turkey will open the door to new-generation art and to new areas for collectors with Plug-in division curated by Ceren-Irmak Arkman, which will present artworks to visitors under the theme Extra/Ordinary.
The Exhibitors at Contemporary Istanbul 2018
The 13th edition of Contemporary Istanbul will bring together a strong representation of galleries from the region and further afield. Among over 83 participants, the fair will welcome over 30 new galleries, including Almine Rech from Paris, Brussels, London and New York, Ethan Cohen from New York, Galerie Laurent Godin from Paris, Mohsen Gallery from Tehran and The Hole from New York, and over 50 returning exhibitors, including Archeus Post Modern from London, Galleria Continua from San Gimignano, Beijing, Les Moulins, and Habana, Galeria Plan B from Cluj and Berlin, Galerie Jerome Poggi from Paris, Galerie Michael Schultz from Berlin and Marlborough Gallery from New York, London, Madrid and Barcelona.
Also, be sure to check out booths by Atelier Rose & Gray from Manchester, which brought some of the most influential names in modern and contemporary British art to a northern, Manchester-based audience; Bozlu Art Project from Istanbul, which aims to view artworks outside customary fractions and in this context; Eduardo Secci Contemporary from Florence, hosting a series of innovative and cutting-edge exhibitions, each characterized by different genres and expressive mediums; Galerie Allen from Paris, delivering exhibitions concerned with context, off-site, curatorial, academic enquiry, and re-invention; and  NK Gallery from Antwerp, establishing a cross-cultural bridge between Russia and Belgium, among others.
The List of Exhibitors
The Program
Acquiring an innovative design and content under the guidance of Vanessa Arelle, CI Dialogues conferences will for the first time take place just before Contemporary Istanbul. Under the theme Sensibilities, the program will explore collectorship through discussions on design, cultural heritage, technology, innovation, and the relationship between art and architecture. In prelude to the main conference in September, ÇİV has planned a three-part conference series, entitled CI Mini Dialogues, in Istanbul and the coastal resort town of Bodrum.
The exhibition Recent Acquisitions I/Collector's Stories will once again display the most recent acquisitions of leading Turkish art collectors, highlighting their interest and the movements and trends they follow. The 60 works of art exhibited here will eventually yield a CI Foundation of Culture, Art and Education book publication.
The Location of contemporary istanbul 2018
Practical Information
Contemporary Istanbul 2018 will take place at Istanbul Congress Center (ICC) and Istanbul Convention and Exhibition Centre (ICECCI) from September 20th until September 23rd, 2018. The Preview Day by invitation only will be held on September 19th, 2018.
CI Dialogues will run from September 18th until September 19th, 2018.
The doors of the fair will be open to the public from 12 to 8 p.m. on Thursday and Friday, from 11 a.m. to 8 p.m on Saturday and from 11 a.m. to 7 p.m. on Sunday. The price of the tickets will be 70 TL (≈$10.5).
For more information, visit the official website of the fair.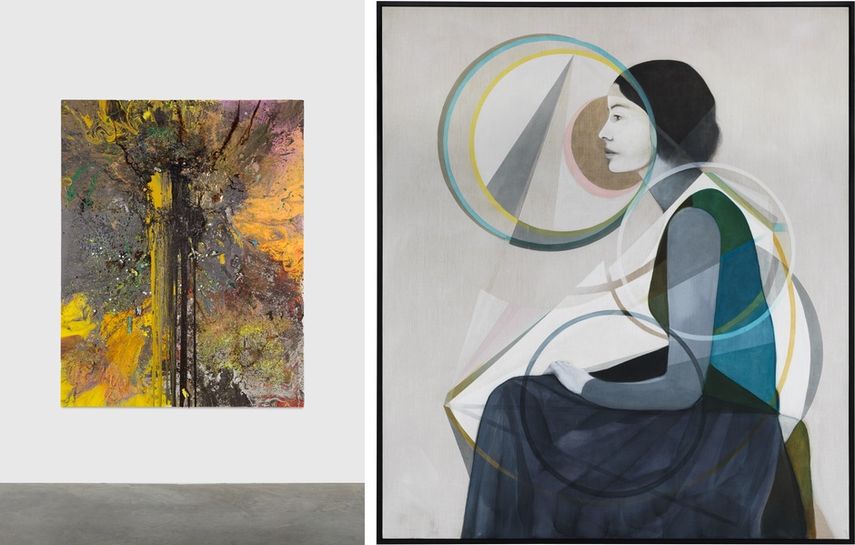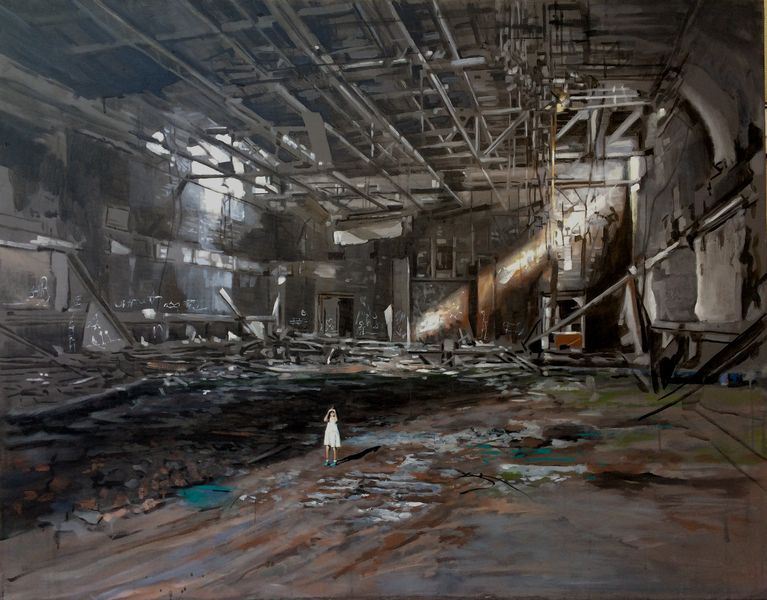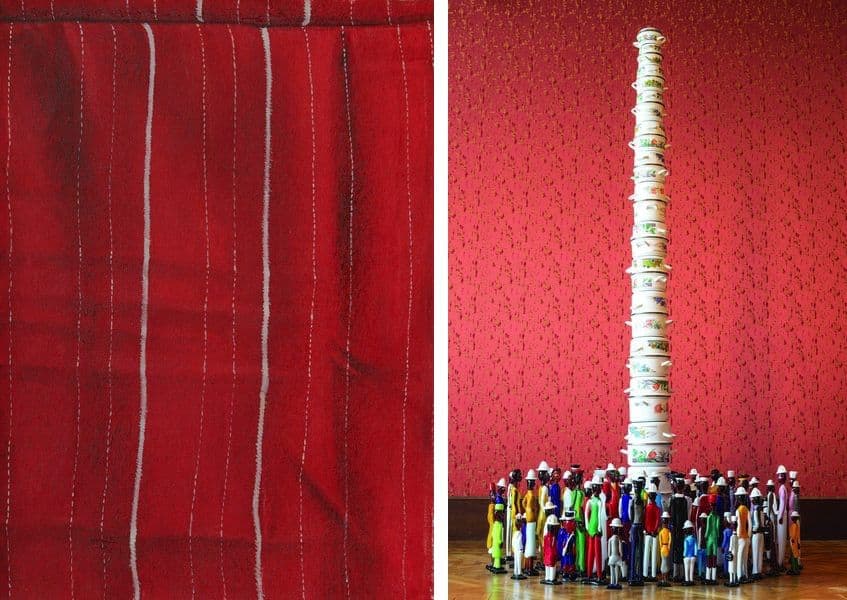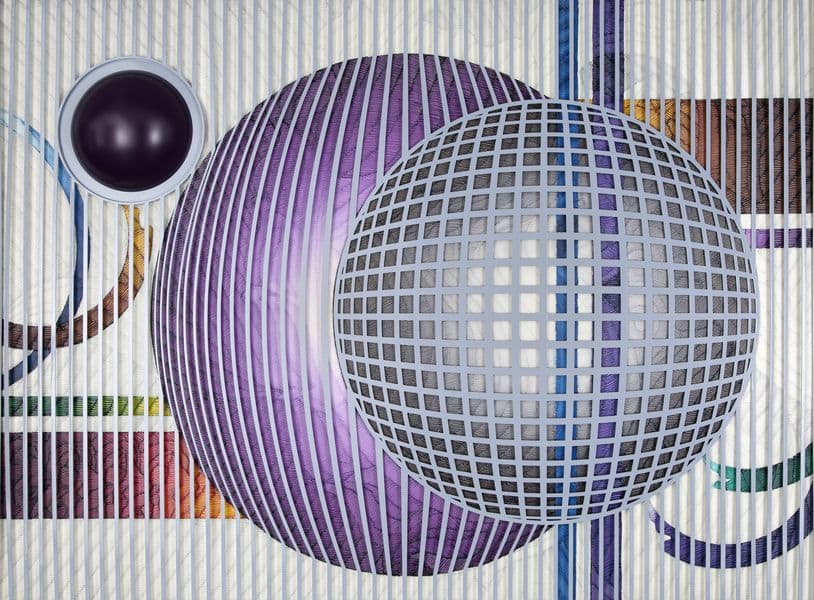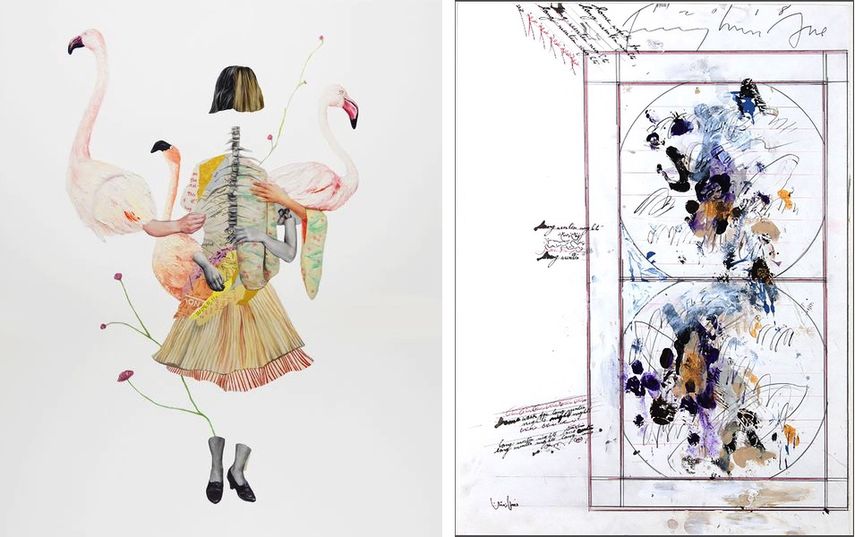 Featured images: Seungmo Park - Maya 1512, 2017; Guido Casaretto - Fior di Bosco:Scart, 2018. All images courtesy of Contemporary Istanbul 2018.