One of the leading annual art fairs, Contemporary Istanbul offers a platform for the city's thriving art scene, growing art market and collector base, as well as an access point to the best contemporary art from the wider region.
Due to the new restrictions and measures from December 1, 2020 announced by the Turkish Ministry of Internal Affairs, Contemporary Istanbul will push its physical 15th anniversary to 2021. Instead, it will go ahead with its inaugural virtual platform experience, a long-term project enabling visitors, galleries and artists to interact with each other and even purchase works remotely in real time, for a truly immersive experience. Wherever you are in the world, you will have a unique opportunity to enjoy the cultural event and access online-exclusives.
virtual.contemporaryistanbul.com will be live from December 21, 2020 to January 6, 2021; with the VIP Preview Days from December 19 to December 21, 2020. The physical fair will now take place from 27th April to 2nd May 2021.
To find out more about what's cooking at Contemporary Istanbul 2020, we had a chat with the newly appointed Fair Director Melih İsmail İnan, who took on the development of the overall vision for the 15th edition of the fair as well as the realization of the first edition of its digital version. In an exclusive Widewalls interview, he talks about the challenges of organizing the fair in 2020, the debut of the digital version, this year's exhibitors, the thriving art scene and collector's base in the city, and much more.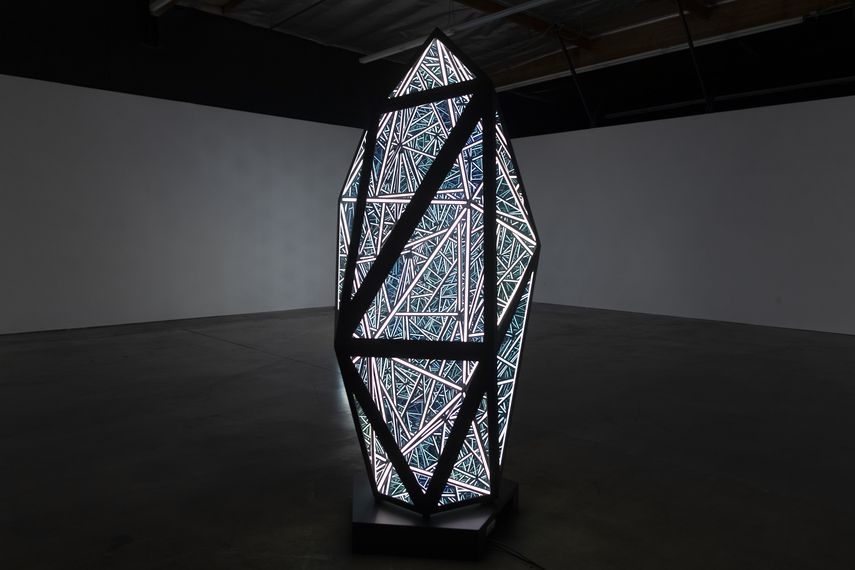 The 15th Edition of Contemporary Istanbul
Widewalls: You have been part of the Contemporary Istanbul family for nearly ten years and, recently, you have taken on the role of Fair Director. What does this position mean to you?
Melih İsmail İnan: My recent appointment as the Fair Director is both a huge honor and a great responsibility. It has been a privilege to have worked with the CI team and be a part of the family for as long as I have, and in this period I have had the chance to thoroughly study every aspect of the fair.
Our aim has always been to expand the contemporary art market in our region by bringing innovative ideas to the fair and achieve broader representation of Turkish contemporary art globally. I am happy and excited to take on the challenges our vision poses and to lead our magnificent team.
Widewalls: Contemporary Istanbul will celebrate its 15th edition. Can you tell us something about the experience of organizing the milestone fair amidst the challenges of 2020?
MII: 2020 marks the 15th edition of Contemporary Istanbul, and the hardships of this year have posed challenges yet have also presented us with opportunities too. We are confident we will have a very successful edition this year.
Our participants and visitors are one of our biggest strengths and they have been very supportive. The planning phase of this edition has been a meticulous process, but we are ready to open our doors with every possible precaution taken.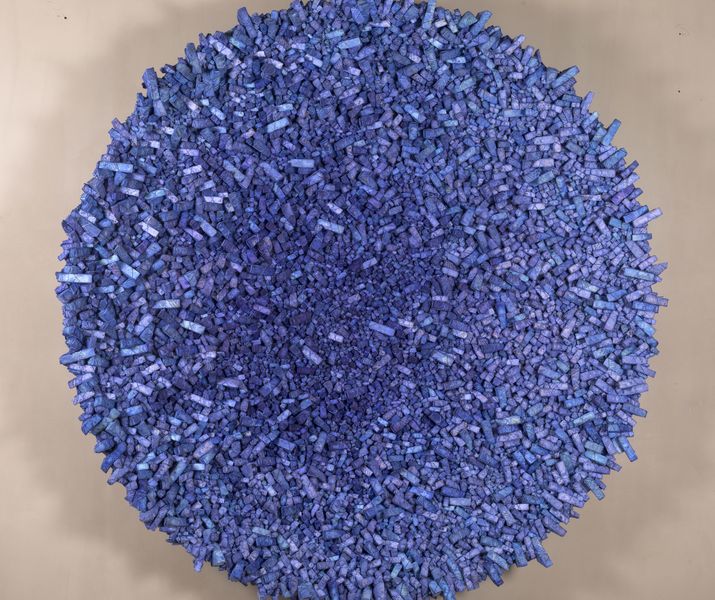 Inaugurating A Digital Version of the Fair
Widewalls: This year, the fair will present its first edition of a digital version, running parallel to the physical one. What can the visitors expect from this novelty?
MII: The global situation forced everyone to hastily prepare for digitization of events globally. Contemporary Istanbul's new digital home virtual.contemporaryistanbul.com is something we have been working on for three years, so we are a little bit more than prepared. Our starting point was to create a platform that carries the social connection of Contemporary Istanbul by facilitating channels of communication between our participants, collectors and visitors through an online experience. The platform will be a 3D re-imagination of Contemporary Istanbul, where collectors can experience and walk around our fair and communicate with gallerists and artists directly within the virtual platform.
We envision virtual.contemporaryistanbul will be much more than an art fair in the coming years, it will become a meeting place for every entity within the contemporary art market.
Widewalls: This year's line-up boasts a selection of artists and galleries participating from all over the world, including Africa, Asia, America, and the wider European region. Are there any highlights you would like to mention?
MII: In 2021 we will be hosting 30 galleries from all over the world. JD Malat gallery from London will be showing works by Erdogan Zumrutoglu and Ghanaian born, Kojo Marfo who uses painting as his chosen medium and traditional Akan artifacts deeply rooted in his culture as a lynchpin of inspiration to highlight social issues, religion, politics and spiritualism.
Double V Gallery from Marseille will be showing works by B.D. Graft and Caroline Denervaud. Opera Gallery London will be showing works from Manolo Valdes and Anthony James, a British multi-media artist living in Los Angeles who inspired by Plato's Icosahedrons, geometric globes of twenty identical triangular facets, a mathematical experiment in unity used by the philosopher to demonstrate an ideal compositional system of perfect symmetry in three dimensions, draws connections between technology, mathematics and art within his pieces.
Pi Artworks, who has gallery spaces in London and Istanbul will exhibit Gulay Semercioglu and Gilles Teboul. Art On Istanbul will be showing works by Oddviz and Anna Laudel who have spaces in both Istanbul and Dusseldorf, presenting works by Ramazan Can, Belkis Balpinar and Onur Hasturk to name just a few.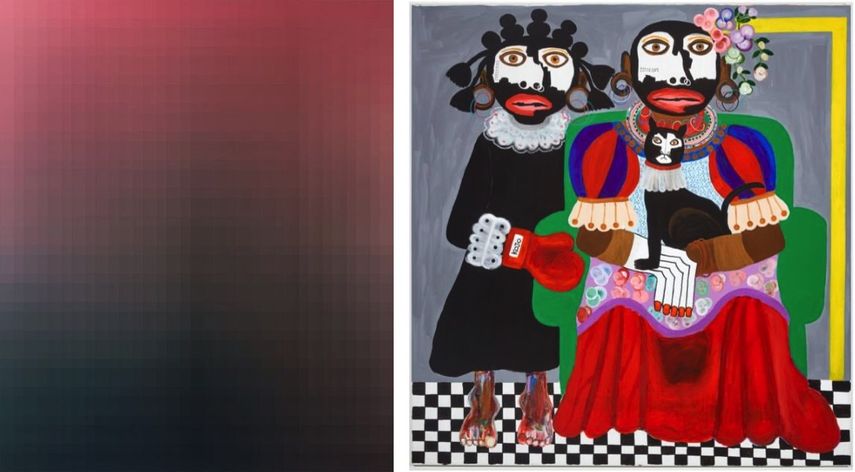 The Art Scene and Collector Base in Istanbul
Widewalls: The art scene in Istanbul is thriving and the city has become an important global arts hub. How do you think Contemporary Istanbul is contributing to its further development?
MII: Contemporary Istanbul is the only art fair of its scale in Turkey, and has been steadily growing since its inception in 2006. It is a very important and integral hub of activity, and our galleries and artists start working on the exhibition ideas for the next edition as soon as the fair closes.
Contemporary Istanbul attracts a sizeable number of international collectors, museums, curators, as well as a very strong collector base in Turkey that are internationally engaged. Our yearlong side programs and international organizations helps keep İstanbul on the map and expand its influence within the arts world. We are evolving and adding to the core of the fair with every edition, and adapting to the current state of the art world.
Widewalls: How would you describe a collector base in Istanbul? Also, what would be your advice to emerging collectors coming to Contemporary Istanbul?
MII: Istanbul is a very vibrant and diverse city. As with every developed market, Turkey has different categories of collectors, ranging from long time collectors to first-time buyers. We have been very active in cultivating the "young collectors" in our region, and have been seeing the positive effects our efforts within the market.
Speaking from personal experience, my advice would be to not shy away from talking to gallerists and artists, and get as much information about the artworks and artists they are interested in. It would also aid them to talk to other collectors and build their collections with a direction from the start.
Widewalls: How do you see the fair evolve in the future under your guidance?
MII: Contemporary Istanbul has a very special place in the current state of the world. Especially this year as we are responsible for providing a safe place to all our participants and visitors to experience the healing powers of art, and jumpstart the market, sharing our positive energy so we all will enter 2021 with a full heart, confidence and a hopeful spirit.
In this aspect the virtual expansion of Contemporary Istanbul is very important for us and it will aid us further in being in closer contact with the entire contemporary art world.
Contemporary Istanbul 2020 will take place at the Istanbul Convention and Exhibition Center from December 16th until December 20th, 2020. The media preview will take place from December 14th until December 15th.
Featured image: Melih İsmail İnan. Courtesy Contemporary Istanbul.