A home to different civilizations and cultures over the ages and a place where East meets the West, Istanbul is a city with incredibly rich and exotic history. Preserving its cosmopolitan and metropolitan structure, the city is regarded as one of the most energetic cities in the world. The contemporary art in Istanbul is experiencing an explosion in recent years, positioning the city as the major international cultural center. Contemporary Istanbul, an art fair bringing regional and international focus to the dynamic contemporary art scene in the city, is one of the major art players in the city. Taking place in the middle of September, the fair will come back for a strong twelfth edition, once again bringing together galleries, artists and collectors from Turkey, the Caucasus the Black Sea, Russia and the Middle East, as well as from Europe, America and Asia. Highlighting the critical role of art, the fair will bring welcome over 30 new galleries and over 40 returning ones.
To find out more about Contemporary Istanbul 2017, we've had a chat with the fair's director Kamiar Maleki. In an exclusive Widewalls interview, Kamiar talks about his personal experience of the fair, this year's highlights, novelties, the thriving art scene in Istanbul, the city's collectors base, and much more.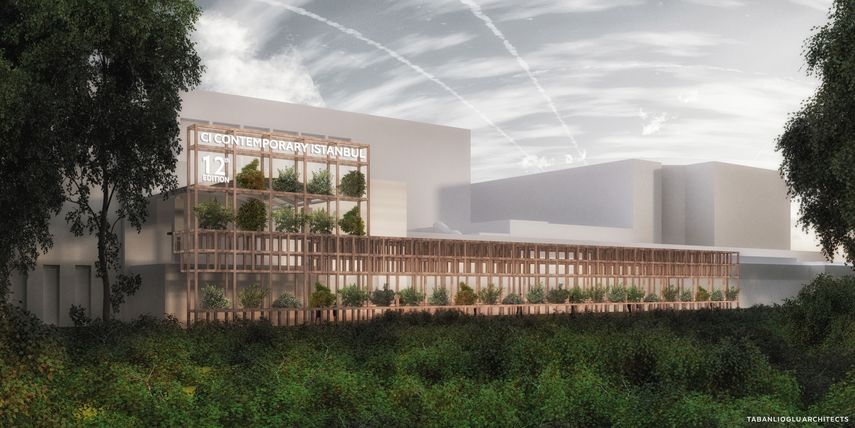 The Premier Boutique Fair of the Region
Widewalls: In 2016, you have been appointed as the new director of Contemporary Istanbul. What does this position mean to you?
Kamiar Maleki: I am very proud to be the Director for the 12th edition of Contemporary Istanbul. I have felt a bond with this city ever since I lived here 10 years ago for three years. Culturally and historically, this city is an amazing international art hub. The fair has got the potential to be one of the leading fairs in the region and internationally. Together with new long term partnerships, positioning and energizing a huge potential local art market we can make this happen. This year already, we will be bringing in many new features. I cannot wait till the 13th of September till we open our doors.
Widewalls: The fair is now coming back for its 12th edition. What sets it apart from other international art fairs?
KM: I would like to call us the premier boutique fair of the region. While we are only showcasing 73 galleries, we are doing so in a space that could occupy over 130. CI hosts its 12th edition with leading young and established galleries from the region and numerous new galleries and representative countries. We want to bring in the best regional and the best international galleries in regards to art and collectors. Of course, Istanbul itself makes this a very special place to host a fair in, as the city just oozes history and mystery and makes it an exciting destination to visit. This year, the architectural concept design of the fair is being done by the award-winning Tabanlıoğlu Architects, which has had successful projects worldwide.  The first outdoor sculpture park will also showcase some international heavy hitters and we are integrating the city further to make this an international art hub. I would like to think that once you stepped into Contemporary Istanbul, you will want to go back for more. Watch out for many more surprises.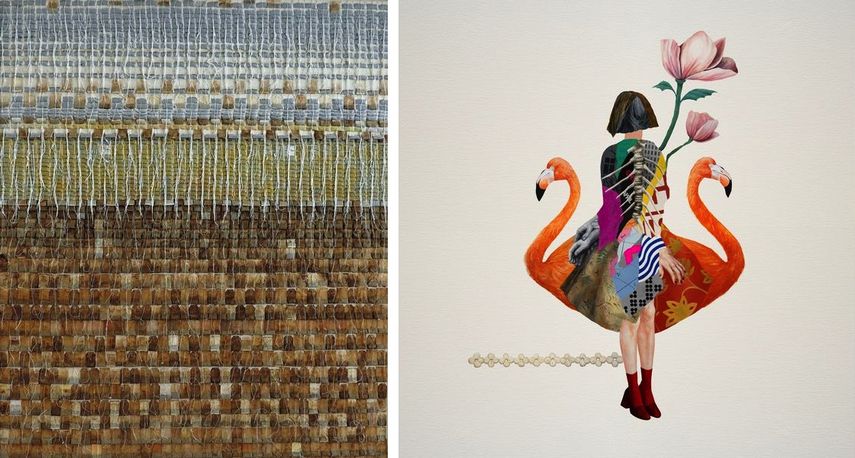 The Highlights of Contemporary Istanbul 2017
Widewalls: Could you tell us something about this year's exhibitors? Are there some highlights you would like to mention?
KM: This year we focused on bringing in the best of the region and the best internationally. We were looking at galleries that have sold well here in the past and have artists on their roster that could thrive. I am therefore proud to be welcoming Leila Heller Gallery, Victoria Miro, Galleria Continua, Flowers Gallery, Vigo Gallery, Ab Anbar, Plan B,  Mihai Nicodim to the fair for the first time. We are also welcoming two African galleries for the first time at the fair, Gallery 1957 and SMAC and welcoming younger galleries such as Sophia Contemporary and Kristin Hjellegjerde and project spaces like Maximillian William. Of course, we should never forget our returning galleries and I want to thank them for their continued support of this exciting fair.
Widewalls: The 12th edition of the fair will see both its interior and exterior architecture majorly redesigned by the award-winning company Tabanlıoğlu Architects. Could you tell us more about this collaboration?
KM: We knew that we had to be different from other fairs. We had to stand out and not only showcase the best art of the region - architecture is also art. Therefore, when I got appointed we approached Tabanlioglu Architects, who are very close to Mr Gureli, the CI's Founder and Chairman, and we sat down and gave them the creative freedom. They came up with CI Park - a novelty in the art fair experience. Hopefully, this relationship will grow stronger and we can come up with new exciting ideas every year at the fair. It is all about the visitor's experience. We want our visitors and collectors not only to want to come back but stay at the fair for a longer time. With their help, we have designed new VIP areas and many new exciting places.
Widewalls: This year, the fair will introduce the city's first ever outdoor contemporary sculpture exhibition in a public park. Could you tell us something about the concept of the exhibition and the participating artists?
KM: Istanbul's first ever outdoor contemporary sculpture exhibition in a public park is organized by Contemporary Istanbul. This will be held in Artists' Park adjacent to the fair. Using Tabanlıoğlu Architects' concept as its point of departure, The Fifth Element is curated by Prof. Hasan Bülent Kahraman and is conducted in collaboration with the Şişli Municipality. Participating artists include Erdağ Aksel, Jan Fabre, Wim Delvoye, Genco Gülan, Günnür Özsoy, Jannis Kounellis, Johan Tahon, Magdalena Abakanowicz, Osman Dinç, and Tony Cragg.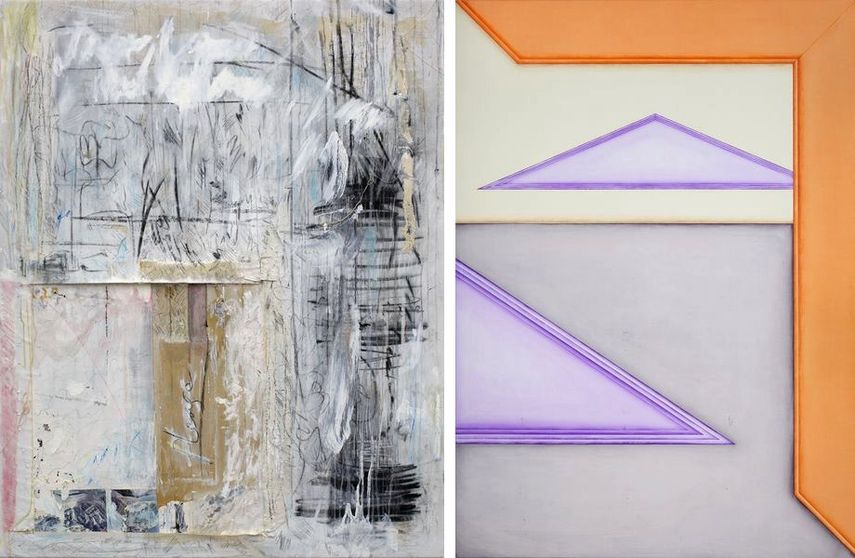 The Art Scene and Collector's Base in Istanbul
Widewalls: The art scene in Istanbul is thriving and the city has become an important global arts hub. How do you think Contemporary Istanbul is contributing to its further development?
KM: CI has been an ever evolving art fair. It directly puts Turkish art on the global map and it is an important medium conveying the global art to Turkey. For the last 11 years, the fair has been a regional player and together with Mr Ali Gureli and myself, we decided that from its 12th edition onwards, we wanted to make it into a top international fair. We are very lucky to have fantastic collectors and galleries here in Istanbul. There is great potential to even grow further. I hope that my years of experience in the contemporary art world will contribute to CI to further enhance and refine the fair's identity. A successful art fair in an art hub is always important because it plays a key role in creating an art economy. It brings together all international and local visitors to see all the galleries in one place.  Our aim is to make art more accessible and to create an art economy with a boutique art fair that is not to be missed.
Widewalls: You have an extensive knowledge of the international art world accrued in over 15 years of collecting and patronage. How would you describe a collector base in Istanbul? Also, what would be your advice to emerging collectors coming to Contemporary Istanbul?
KM: I believe that there is a huge potential of a collector base in Istanbul. Aside from the already worldwide established collectors like the Koc family, Eczacibasi family, Carmikli family, Elgiz family and Cingillioglu family, I believe that there are 300-1000 people that can become potential collectors. Already, they show an interest in art but it is my duty as a director of this fair to make great art more accessible for them. These are the people that don't tend to travel for fairs, museum openings or gallery openings. Their big art moment comes at Contemporary Istanbul. By bringing them better art and bigger galleries, we can showcase also the best of the region. Also, we want their pallets and interest in art to develop, and we will soon have a new breed of a collector in the industry.
WIdewalls: How do you see the future development of the fair under your guidance?
KM: We would like to make this one of the leading art fairs in the world. While we are proud to be a boutique fair, and aspire to continue to be one, we want this to become an international fair, with a boutique feel. In September when people look at the fair calendar, we would like our name to be the first they circle in their schedule. We want to integrate the city and the fair to bring one amazing moment of art to this special country. We would like to attract big museum shows to Istanbul and truly make it into an international art hub with a very successful fair as the cherry on top of the cake. We would love to showcase Turkish art and galleries and always have them as the focal point of CI.
Featured image: Kamiar Maleki. Photograph by Christopher Rudquist; @ 2017 The Andy Warhol Foundation For The Visual Arts, Inc -Artists Rights Society (ARS), New York