In an increasingly digitized world, very often we forget what actually surrounds us, in regards to social and more importantly political sense. Globalism, radical ideologies, and mass migrations are the deeply interconnected phenomena and their effects are devastating; the only reasonable action is to speak about those issues publicly in order to spread awareness and create a foundation for change.
Many of these topics find their way to visual arts and are being expressed through various media, participative and performative approaches and platforms. Yet the question remains: how can painting reflect those issues? The Chrysler Museum of Art decided to host an exhibition focused on different contemporary painterly approaches of international artists under the title Chaos and Awe: Painting for the 21st Century.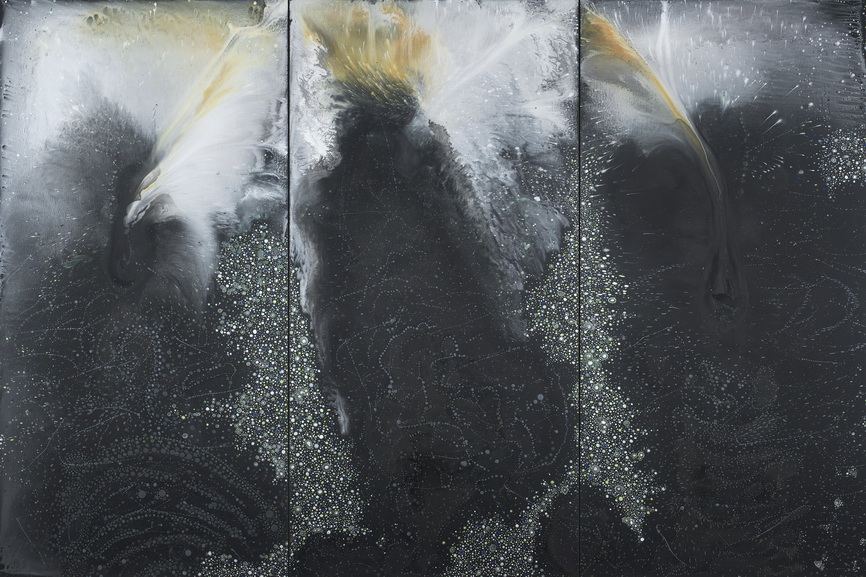 Chaos and Awe
This particular project was organized by Mark Scala, chief curator at Frist Art Museum, who decided to explore the concepts of memories, emotions and physical reality in regards to virtuality. The referential point of his curatorial concept is the notion of the sublime, the 18th-century philosophical idea which points to a certain ambiguity - something divine and beautiful that is at the same time horrifying and devastating.
In order to emphasize his idea, the curator decided to select artists of different provenances and backgrounds such as Ghada Amer, Dean Byington, Barnaby Furnas, Ellen Gallagher, Eddy Kamuanga Ilunga, Rashid Johnson, Pat Steir, and Barbara Takenaga, to name the few.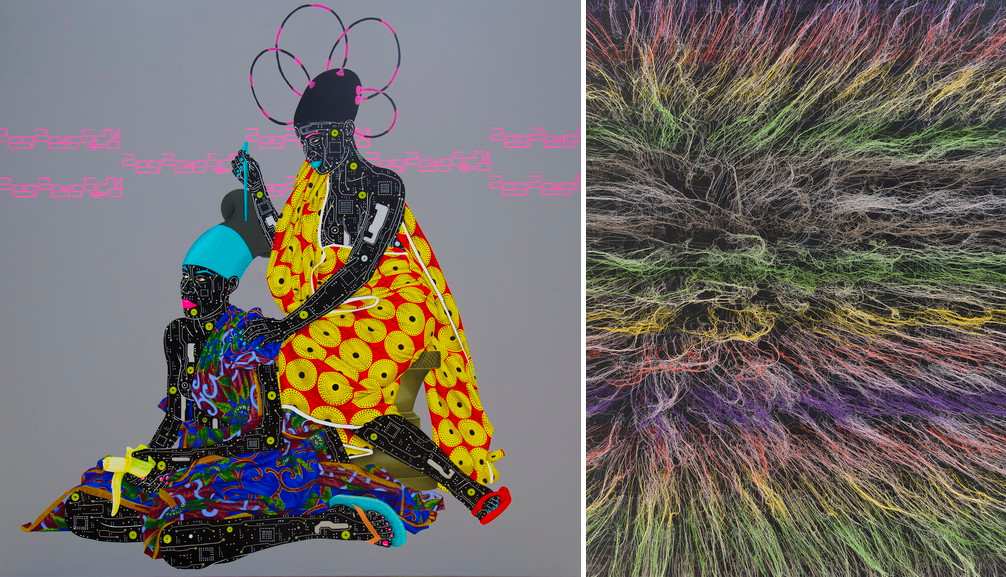 The Installment
The installment will be organized in seven sections. Under the title No Place, the first will offer ab articulation of complex systems such as communications technologies and international finance. The second section Shadows and Collisions will reveal the paintings centered on the explorations of the global unease and fear as a consequence of nationalism, social discrepancy, and war fairs. Interzone will feature paintings dealing with the anxieties, pleasures and new perspectives as an effect of multiculturism.
While Virtuality will focus on the ever-changing boundaries between reality and cyberspace, the natural phenomena such as atmosphere, fluid and smoke will be investigated in the section titled The Boundless. Finally, Everything will be devoted to paintings based on the artists searches for universal world views that can affect new forms of consciousness.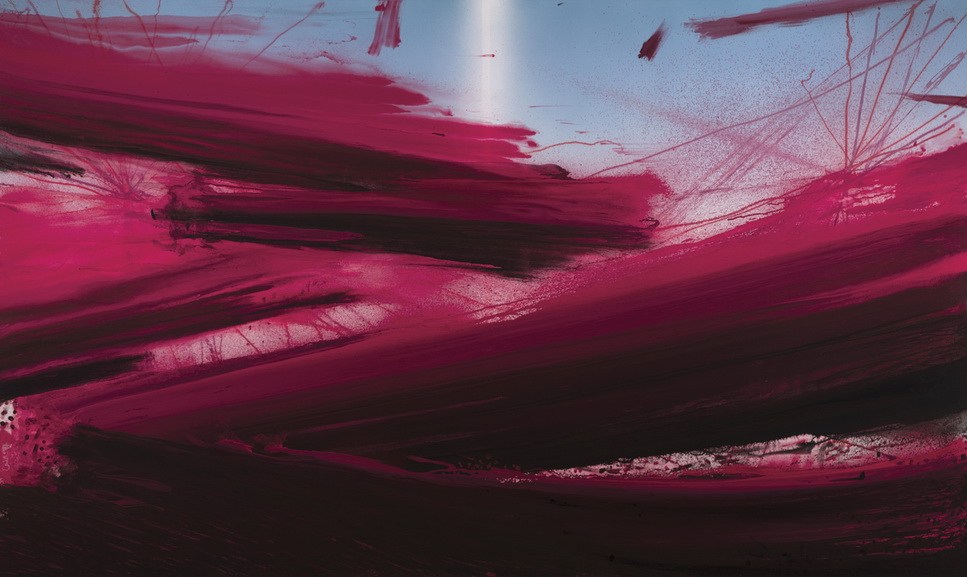 Chaos and Awe at The Chrysler Museum of Art
The exhibition tends to underline the captivating power of painting which still is equally intriguing, emotional and stimulating form of art. It will be followed by a special program aimed to establish a dialog with the audience. The Chrysler's McKinnon Curator of Modern and Contemporary Art Kimberli Gant expressed her anticipation with the upcoming exhibition:
Audiences who visit Chaos and Awe will be introduced to an incredible number of international artists. Many of these artists are major figures within contemporary art in the U.S., Europe, Asia, and Latin America, and their works rarely come to the Hampton Roads area. Moreover, visitors will see breathtaking paintings. These works have real visceral power and intense social commentary.
Chaos and Awe: Painting for the 21st Century will be on display at The Chrysler Museum of Art in Norfolk, Virginia from 16 November 2018 until 28 April 2019.
Featured images: Ali Banisadr - Contact, 2013. Oil on linen. Collection Albright-Knox Art Gallery, Buffalo, New York; Gift of Mrs. Georgia M. G. Forman, by exchange; Bequest of Arthur B. Michael, by exchange; Elisabeth H. Gates Fund, by exchange; Charles W. Goodyear and Mrs. Georgia M. G. Forman Funds, by exchange; Philip J. Wickser Fund, by exchange; Gift of Mrs. Seymour H. Knox, Sr., by exchange;Gift of Miss Amelia E. White, by exchange, 2014, 2014:8 © Ali Banisadr. Photo: Tom Loonan; Jiha Moon - Pied de grue, 2012. Ink and acrylic, fabric, and embroidery patches on hanji (mulberry paper). Courtesy of the artist, Curator's Office, Washington, DC. © Jiha Moon. All images courtesy The Chrysler Museum of Art.