The past few decades of dynamic evolution of human society have seen a rise of a brand-new and exceptional phenomenon called the mass consumption society. This transforming society, in which the perception of necessities and luxuries has been changed, brought a wide spectrum of notions that influenced and partly changed our lifestyle and the environment around us. How and to what extent did the consumption society lead to changes in art? And how did the genre of contemporary still life in the art suffer under these circumstances? These are just some of the issues that private art dealer, Jean-Marie Oger, dealt with organizing a group show entitled Still life - Style of Life. This group show inspired by the idea of still life and our way of living will introduce the work of Angélique, Michael Bastow, Sergio Ceccotti, Demiak, Monique de Roux, Pierre Lamalattie, Ray Richardson, Francine Van Hove - 8 young, outstanding artists, and will be hosted soon by 24 Beaubourg Gallery, in Paris.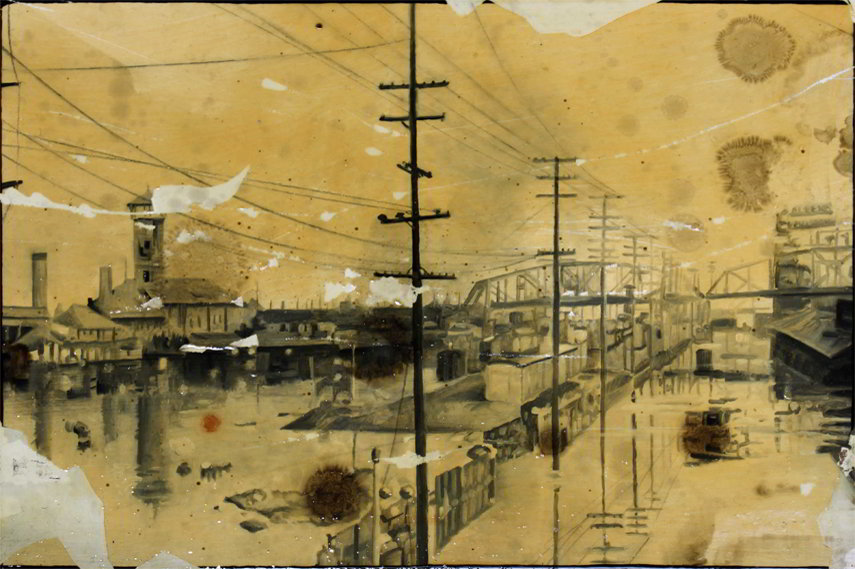 Futility to Circumvent the Transience
Exploring the boundaries of the influence that consumption society has on every object, some of the authors are reminding us of the transient state of nature and pointlessness to avoid processes of their expiry. This idea can be clearly seen in the fruit composition of Monique de Roux and in the future foods done by Angélique. But perhaps, the still life can also point out other circumstances, like the environment destroyed by a hurricane. The memento mori of our civilization, Dutch artist Demiak, presents through melancholic landscapes and wood sculptures of houses of the long-lost places.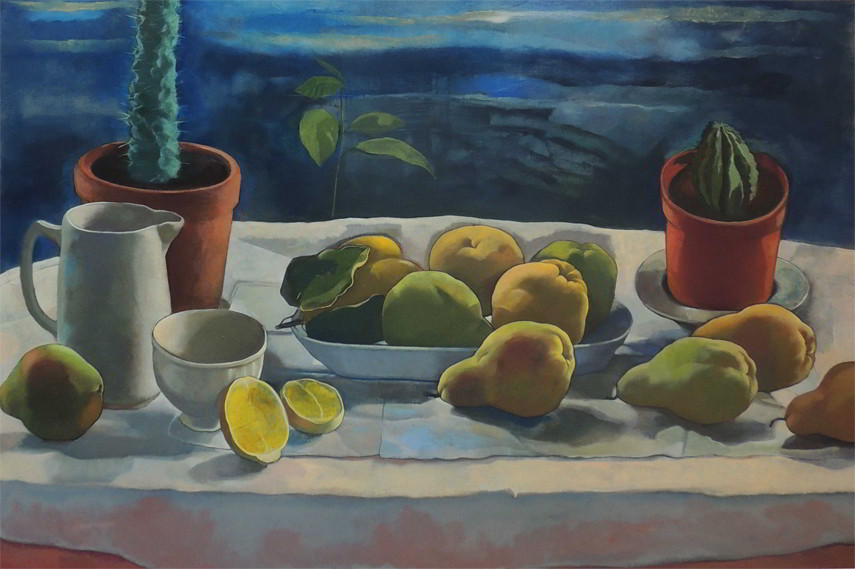 The Disorder of Contemporary Life
Deeply influenced by Alfred Adler's concept of style of life, described as a mechanism of behavior improved by individuals to face the outside world, some of the artists respond to it, exposing their abyssal obsessions and in what they try to explain the chaos of contemporary life. For the painter like Francine Van Hove, that disorder is presented as a desire to enjoy the nonproductive moments of our lives. However, painter Micahel Bastow introduces it as per bit Esser's observation of the feminine body while Sergio Ceccoti, Italian artist, sees it as a mixture of metropolitan anguish concerns. The fact that our lifestyle reflects our contemplations, attitudes and values, painters Pierre Lamalattie and Ray Richardson introduced it through their motifs of isolation at work and the cinematographic self-reconstruction.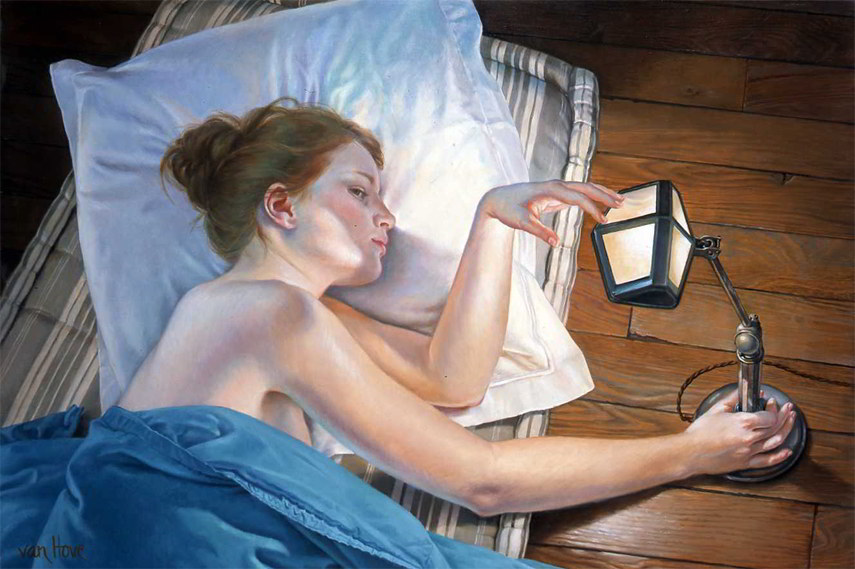 Still Life-Style of Life - Group Exhibition at 24 Beaubourg Gallery, in Paris, France
There are so many ways the mass consumption society affected our lives. Constantly seeking to point out the continuation of the art of the past and the present, Jean-Marie Oger, organizing a group show entitled Still life - Style of Life will try to figure out the scales of changes caused by the transforming society we live in. The selection of these marvelous artworks will be on view March 17th - April 2nd at 24 Beaubourg Gallery in Paris, France. The opening reception is scheduled for Thursday, March 17th, 6pm-9pm.
Featured images in slider: Demiak - Florence, 2014, wood, tin can, oil paint - © Demiak; Francine Van Hove - Le Temps des cerises, 2012, oil on canvas - © Van Hove; Sergio Ceccotti - La vita illustrata, 1988, oil on canvas - © Ceccotti; Monique de Roux - Nature morte jaune et rose, 2014 - © de Roux; Pierre Lamalattie - De toute façon, elle en avait marre de ce job pourri, toujours en déplacement, 2016 - © Lamalattie.